With Thanksgiving right around the corner, the question of whether to travel during the holidays has never been more prevalent. Due to the COVID-19 pandemic, this year's holiday season is bound to look very different. Recently, the CDC issued a warning advising all Americans to avoid COVID-19 holiday travel and stay home this Thanksgiving. Faced with rising COVID infections, increased mask-wearing mandates, and new state shutdowns, the holidays are beginning to look anything but merry.
Yet, after nine months of quarantine, many people are bogged down by pandemic fatigue and taking their chances with traveling this holiday season. On one hand, we are all desperate for some semblance of joy following the hellish 2020 year. On the other hand, the consequences of traveling amidst a pandemic are costly. If you're on the fence about COVID-19 holiday travel this year, here are some things to consider first.
Questions to Ask Before you Book a Trip this Year
Making the decision to travel for the holidays this year is a true struggle between desire and responsibility. "We're going to feel that pull to want to be with our families, want to be with our loved ones," said NYC Mayor, Bill DeBlasio in a recent press conference. "We're going to feel that pull to do what we would do in a normal year. But it's not a normal year." Recently, the CDC released a series of questions every traveler should consider before finalizing any COVID-19 holiday travel plans. These questions include:
Are you, someone in your household, or someone you will be visiting at increased risk for severe illness due to COVID-19?
Are cases high or increasing in your community or your destination?
Are hospitals in your community or your destination overwhelmed with patients who have COVID-19? (You can find out by checking state and local public health department websites.)
Does your origin or destination have requirements or restrictions for travelers?
During the 14 days before your travel, have you or those you are visiting had close contact with people they don't live with?
Do your plans include traveling by bus, train, or air which might make staying six feet apart difficult?
Are you traveling with people who don't live with you?
If the answer to any of these questions is yes, the CDC advises switching your COVID-19 holiday plans to virtual gatherings.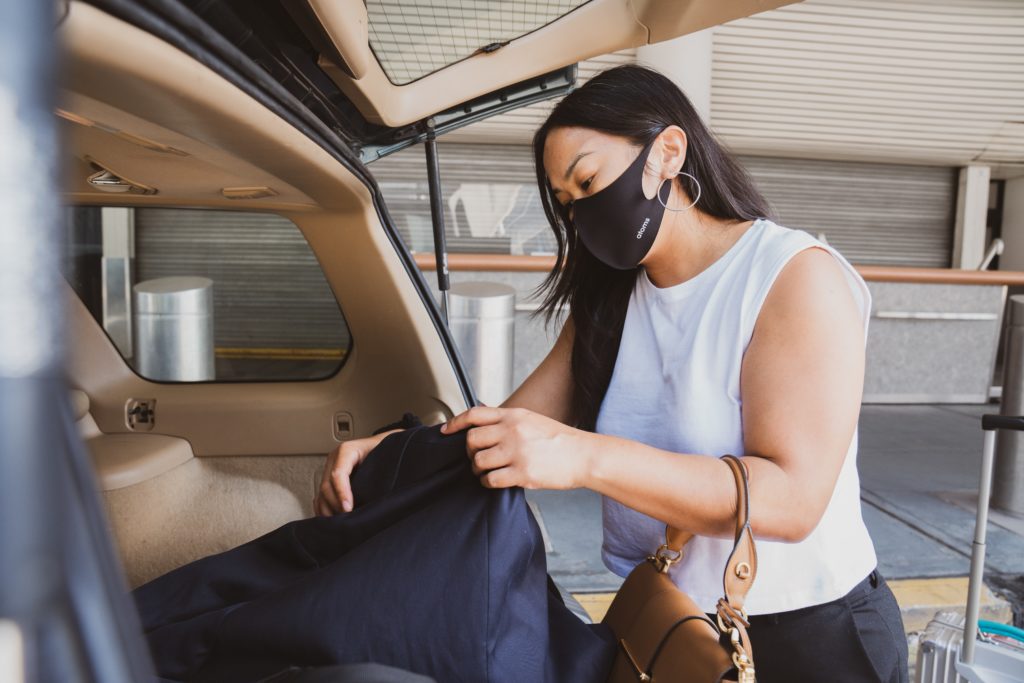 The Safest Way to Travel During COVID-19
As a rule of thumb, traveling by car is the safest option this holiday season. Minimizing stops along the way will help lower your risk of exposure along the way. "Short trips by car, with members of your household, with no stops along the way" is the lowest risk category, next to staying home, says the CDC.
What Happens if You Have to Fly?
If you decide to fly this year, there are a few things to keep in mind. It goes without saying that you'll need to wear a face mask. In fact, most airlines will not allow you onboard the plane without a face mask. For added protection, we recommend wearing a face shield over your mask as well as gloves or regularly using hand sanitizer. It's also worth bringing sanitizing wipes to clean your flight seat and armrest.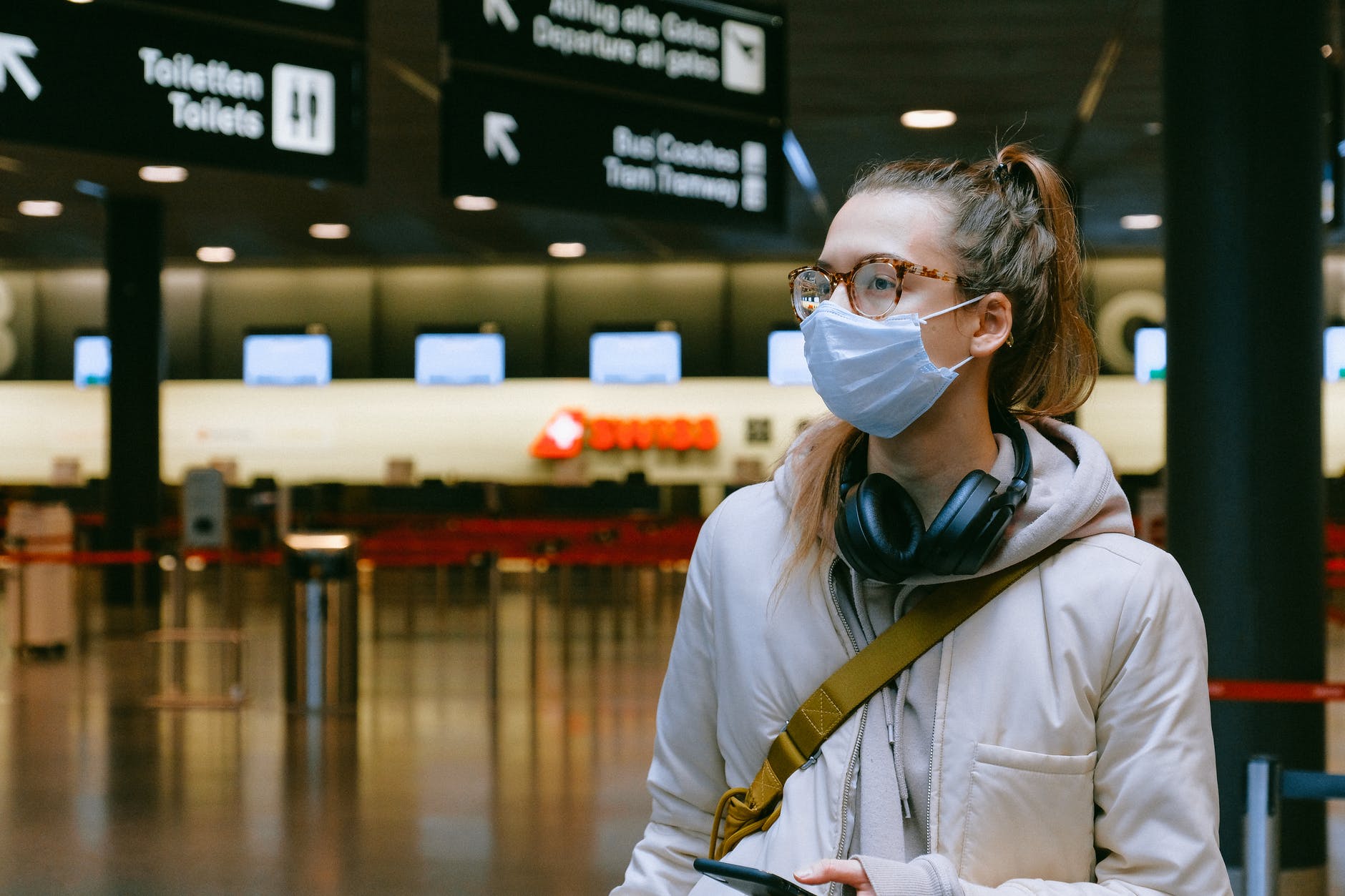 According to Dr. William Schaffner, an infectious diseases specialist at Vanderbilt University Medical Center in Nashville, when it comes to air travel "you're more at the mercy of what's happening around you." There is definitely a risk to flying, but — as outlined by the CDC — flights with layovers are particularly high risk for COVID-19 holiday travel. While airlines strictly enforce mask-wearing on the aircraft, it is up to you to be hyper diligent about mask-wearing in the terminal.
What to Know About Getting a COVID-19 Test
I made the decision to cancel my Thanksgiving trip home due to both logistics and safety. From a logistical standpoint, flying home to Chicago was proving a nightmare because of COVID testing requirements. New York has announced new travel restrictions that require all incoming passengers to present a negative COVID test upon arrival, as well as another negative test three days after their return. Because of the high infection rates, tests are being limited to people who have symptoms of the virus, making testing a very tricky thing to navigate right now.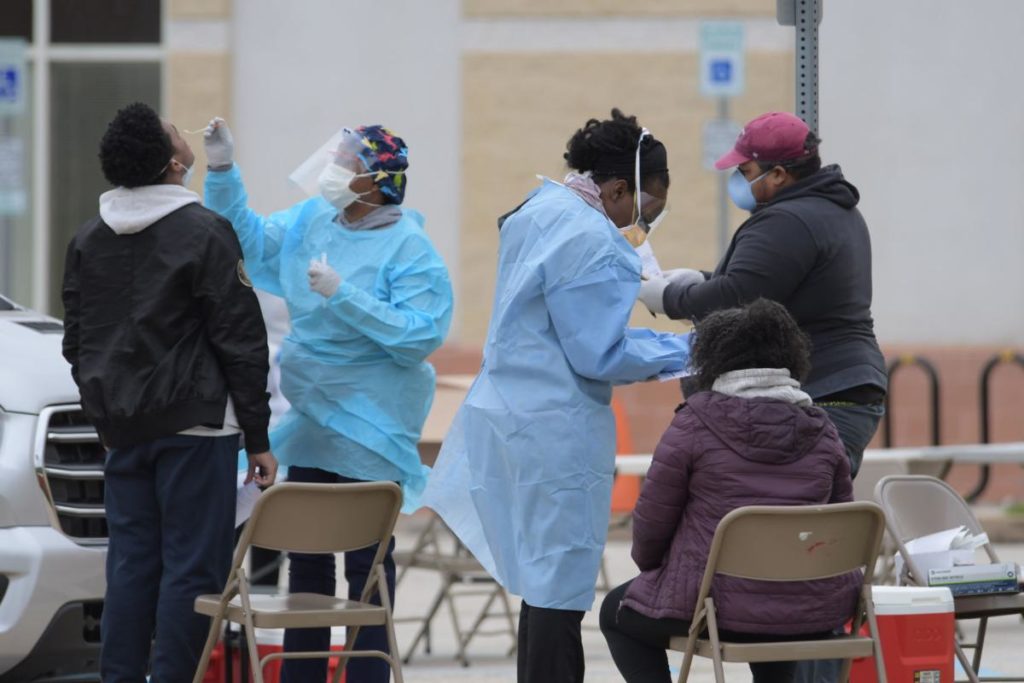 As people wait for hours outside testing sites, it is clear many are scrambling to get a last-minute COVID test before they travel home. This year, you'll need to navigate travel restrictions and testing requirements, especially if crossing state lines. Begin by looking at your state's travel guidelines and that of the state and/or destination you are traveling to. There are rapid COVID tests available in some testing locations, although many will require an advance appointment with others may further require you to be actively presenting symptoms in order to qualify for a test. If you are traveling for the holidays this year, don't hold off on figuring out the logistics around testing. Do your research.
In-Person Gatherings
According to the CDC, "celebrating virtually or with members of your own household (who are consistently taking measures to reduce the spread of COVID-19) poses the lowest risk for spread." Your household is defined as anyone who currently lives and shares common spaces in your home, which can include family members or roommates. As a rule of thumb, in-person gatherings that bring together family members or friends from different households pose a higher health risk than sticking to gatherings with people you live with. It's advised to avoid large in-person gatherings, especially with people outside of your immediate household, and instead, look towards virtual get-togethers.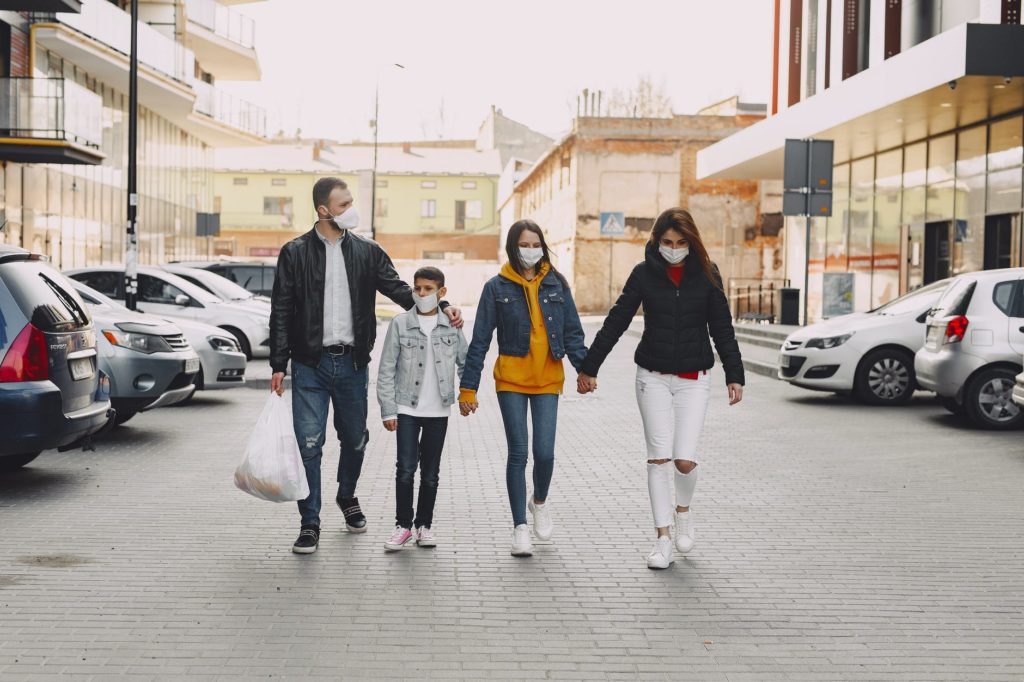 Whatever you decide to do this holiday season, stay safe, wear a mask, and practice social distancing. While it's understandably frustrating for all of us to see the joy of the holidays bogged down by the pandemic, keeping one another safe is paramount.