A staggering number of entrepreneurial women are behind the acclaimed cuisine and grassroots initiatives that make Portland, Oregon an epicenter of cultural vibrancy. Here, the local, the artisanal, and the authentic are means for celebration. So pull up a seat at one of Portland's many award-winning restaurants, share a bottle of handcrafted pinot noir, and enjoy the innovative flavors of this Northwestern city.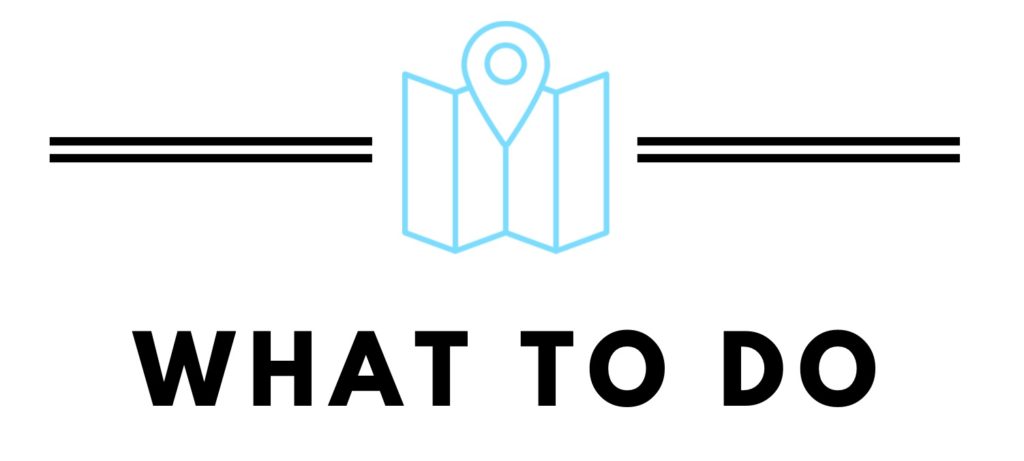 A Clothing Store for Women Who Like to Raise Helll
Irish-born Portlander, Emma McIlroy, and Co-Founder, Julia Parsley, nurture the modern woman's dissidence with sharp cuts for all body types at Wildfang. Designed "For women who like to raise a little hell," the brand grabbed headlines for their "I Really Care" clothing line in response to First Lady Melania Trump's confounding choice of outerwear on a visit to an immigrant children's shelter at the US/Mexico border. Founded and run by women, Wildfang obliterates the fetters of conformity by celebrating a woman's right to be stylish on her own terms. Ever outspoken in the name of social justice, the Wildfang gang donated over $400,000 to charities supporting women's rights in 2018.
A Scandinavian-Inspired Sauna with Women-Only Hours
Named after the Finnish word that describes the steam created from water hitting hot rocks in a sauna, Löyly melts stress and soothes tension with silent and social steam rooms, massage and skincare services, and a tranquil lounge with detoxifying spiced tea, coconut water, and kombucha on offer.
Stop and Smell the Portland Roses
Warm-weather trips to Portland demand an excursion to the city's International Rose Test Garden, where over 650 types of roses bloom on some 10,000 rose bushes. The roses typically peak in June with blooms between April and October.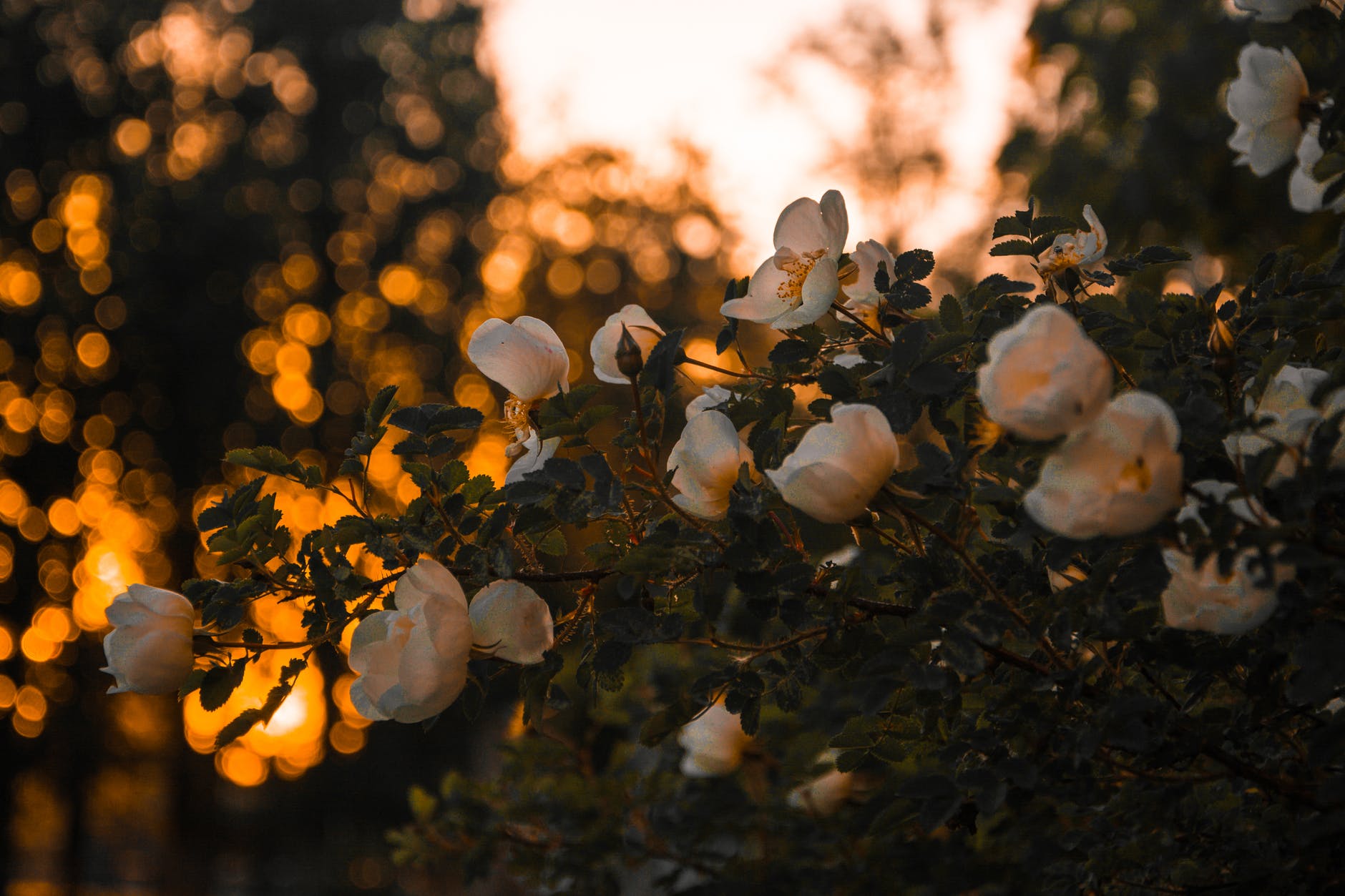 Visit the City's Most Photographed Tree
The neighboring Portland Japanese Garden provides tranquil beauty year-round, with eight manicured gardens across 12 acres, a Japanese tea house, and arresting views of the city from Portland's West Hills. Fun fact: this garden is home to a magnificent Japanese Maple that doubles as the city's most photographed tree. Legend has stretched the stat to include national and even global acclaim, but it's a sight to behold regardless, especially in autumn.
A Woman-Owned Shop that will Transport Your Around the Globe
Ceramic artist and folk art collector, Patty Merrill, founded Cargo in 1996. This emporium sells everything from antique altarpieces to Japanese kokeshi, to tribal jewelry Balinese offering baskets. Merrill travels the globe to source artisan-made goods to add to Cargo's ever-evolving inventory selection. Over the years, Cargo has sold goods from artisans in Vietnam, Guatemala, the Philippines, India, and more.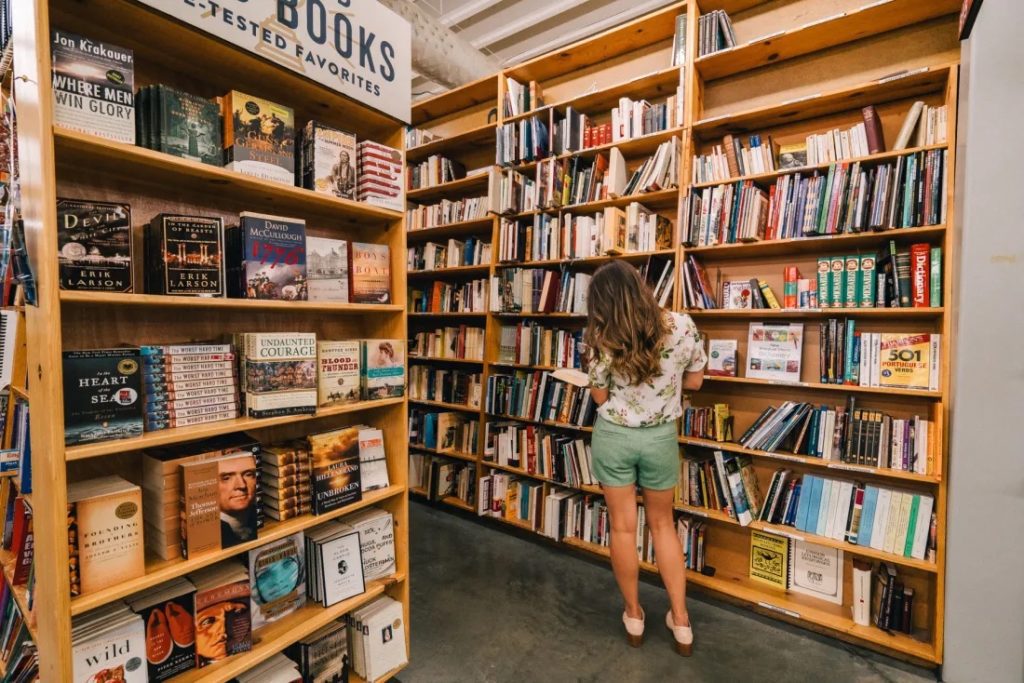 The World's Largest Independent Bookstore
No trip to Portland is complete without a visit to Powell's Books, the world's largest independent bookstore. Its flagship, Powell's City of Books, houses over one million tomes, and that's not including the books lining floor-to-ceiling shelves at Powell's three additional locations across the city. From best-sellers to rare volumes, we'll hazard a guess that even your most obscure searches will yield results.
An Entirely Female-Run Collective of Artisans
Michelle Battista and Kati Reardon are the feminists behind the Nightwood Society, a Portland event space that simply won't be pigeonholed into any singular label. Rather, the Nightwood Society is an entirely female-run and led collective of chefs, butchers, farmers, sommeliers, and cross-disciplinary artists who collaborate to execute legendary occasions—including weddings, dinners, and culinary workshops. Browse the Nightwood Society's calendar for tickets to upcoming events.
A Woman-Owned Clean Beauty Shop
Make & Mary is a retail space that opened in August 2020. The shop carries vegan, organic beauty and wellness products (many of which include CBD) and is founded by Yvonne Perez Emerson. Emerson is Mexican and is passionate about the Latinx community being represented in the clean beauty space. Make & Mary also hosts all sorts of wellness workshops.
Try Soviet Fare from this Rising Female Chef
Chef Bonnie Morales serves up Soviet fare at Portland mainstay Kachka, where the flavors of Russia, Belarus, Georgia, and Uzbekistan line the tables in this buzzing establishment. Menu highlights include a range of dumplings, hearty mains, and the blowout "Ruskie Zakuski Experience," which promises to "cover every square inch of your table" with cold appetizers. But it's the range of vodkas that really elevate the gastronomic experience here; crowd favorites include vodka infused with Earl Grey tea, birch, and horseradish topped with a slice of pickle. Chef Morales has received critical acclaim from Bon Appétit, The Wall Street Journal, and The New York Times, and in November 2017, she released her first cookbook entitled Kachka: A Return to Russian Cooking.
French Dishes with a Portland Twist
Located in a coveted residential neighborhood atop Mt. Tabor, Coquine is a local go-to for clean French dishes with a Portland twist. Chef Katy Millard crafts seasonal plates like pasta with parmesan-carrot sauce, brown butter pecans, rosemary, and crispy kale, and a comforting slow-cooked broccoli sandwich with Fontina on French bread—a gourmet grilled cheese, in essence. This intimate eatery offers dinner from Wednesday through Sunday and full-service breakfast and lunch daily as well as a coffee bar stocked with espressos, teas, and a range of baked goods. A word to the wise: don't leave without indulging in at least one of Coquine's famous chocolate chip cookies.
Drink up at this Woman-Owned Distillery
In partnership with Freeland Spirits' founder, Jill Kuehler, the talented Molly Troupe brings her background in biochemistry and a Masters Degree in Distillation to the tasting room at this woman-owned distillery. Just beyond the bar, a rotary evaporator distills fresh ingredients like cucumber and mint through low-temp vacuum pressure, while a striking copper pot processes juniper and 13 other botanicals through traditional heat distillation to yield Freeland's signature gin.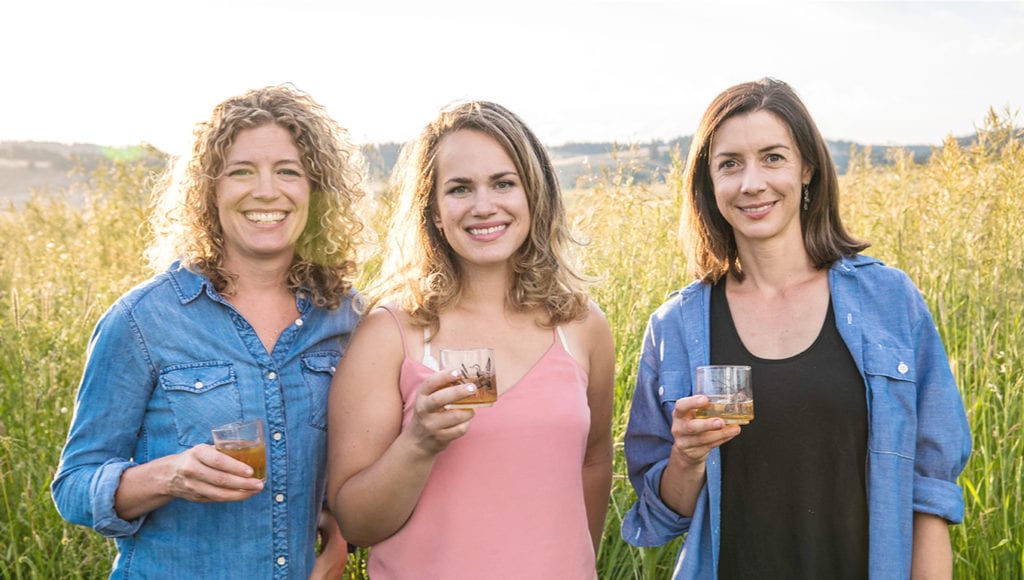 An Urban Winery You Can't Miss
Kate Norris and Tom Monroe co-founded this popular urban winery in 2012. It has since evolved into Oui! Wine Bar + Restaurant, where Chef Althea Grey Potter constructs delectable bites designed to pair with flavor notes across the range of over 60 wines on offer. Keep your options open with a wine flight and a five-course tasting menu, which includes the likes of curried carrot hummus, chanterelle mushroom risotto, and a perfectly-prepared roasted chicken with pear, hazelnuts, and sourdough croutons. All the while, glass doors allow diners to glimpse the cellar, where local wines are processed on-site throughout the year.
Grab a Treat at this Woman-Owned Donut Shop
Rise and shine for Blue Star Donuts, Portland's wildly successful bakeries that dole out "grown-up" iterations of this classic treat. Katie Poppe founded Blue Star Donuts in 2012 with a vision of upgrading an otherwise modest dessert with a handmade brioche base, fresh fruits and herbs, even liqueurs—all the while maintaining a core set of values that benefit customers, communities, and staff alike. With options like PB&J, blueberry bourbon basil, Cointreau (orange liqueur) crème brûlée, and hard apple cider, you may want to leave your self-control at the door.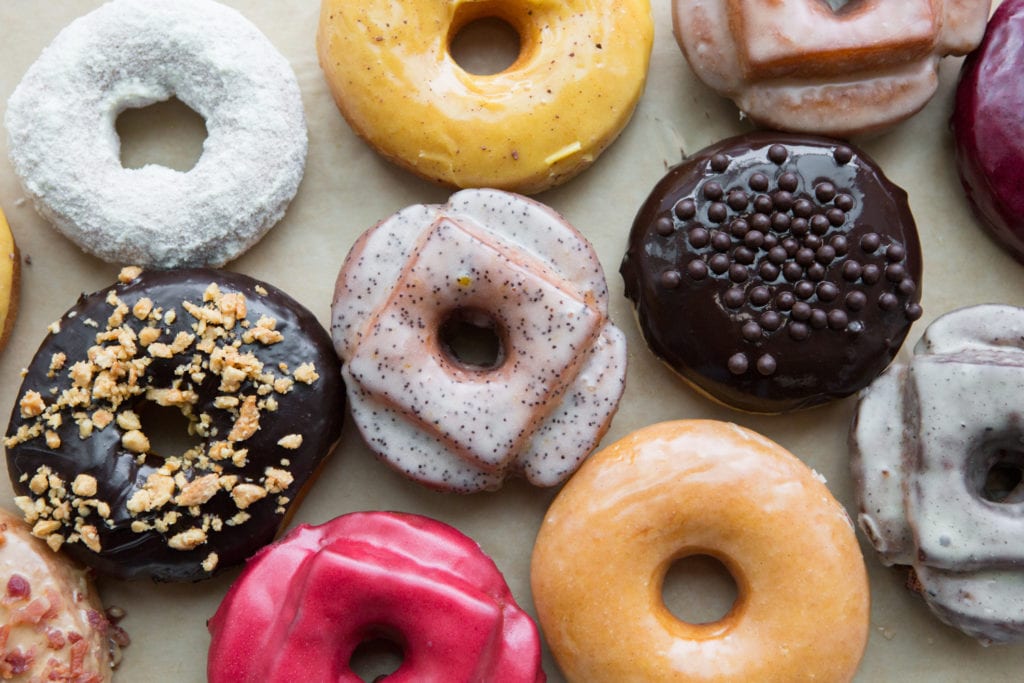 Ice Cream with a Creative Twist at Salt & Straw
Cousins Kim and Tyler Malek are the dynamic duo behind Salt & Straw, Portland's most talked about ice cream company. Envisaging a friendly neighborhood hangout that just so happens to offer the city's most inventive ice cream flavors, Kim endeavored to open her own scoop shop since 1996. Hellbent on bringing her goals to fruition, she cashed in her 401K, sold her house, and followed her dream with a custom pushcart.
Today, Salt & Straw boasts six brick and mortar locations in Portland, Seattle, Los Angeles, San Diego, San Francisco, and Anaheim, where loyal customers pack parlors across the West Coast for a taste of the unusual handmade ice creams that have since made Salt & Straw a phenomenon. Classic flavors include roasted strawberry coconut, pear and bleu cheese, honey lavender, and almond brittle with salted ganache, while their seasonal choices range from sweet potato casserole with maple pecans to spiced goat cheese and pumpkin pie, even salted caramel with crispy thanksgiving turkey.
Grab a Juice at this Black-Owned Juice Bar and Wellness Boutique
Drink Mamey is the new Black-owned juice bar and wellness boutique from Cydnie Smith-McCarthy. Her juicing expertise came about when looking for health-focused choices for her and her family, especially after experiencing racial disparities in health care access. After years of dedicating herself to wellness and perfecting the recipes, Smith-McCarthy launched Drink Mamey in June 2020 as a delivery service. However, the drink line quickly took off and now has its own plant-filled brick-and-mortar filled with vibrant juices. Wellness products include hand-poured soaps, hair oils, and plants galore.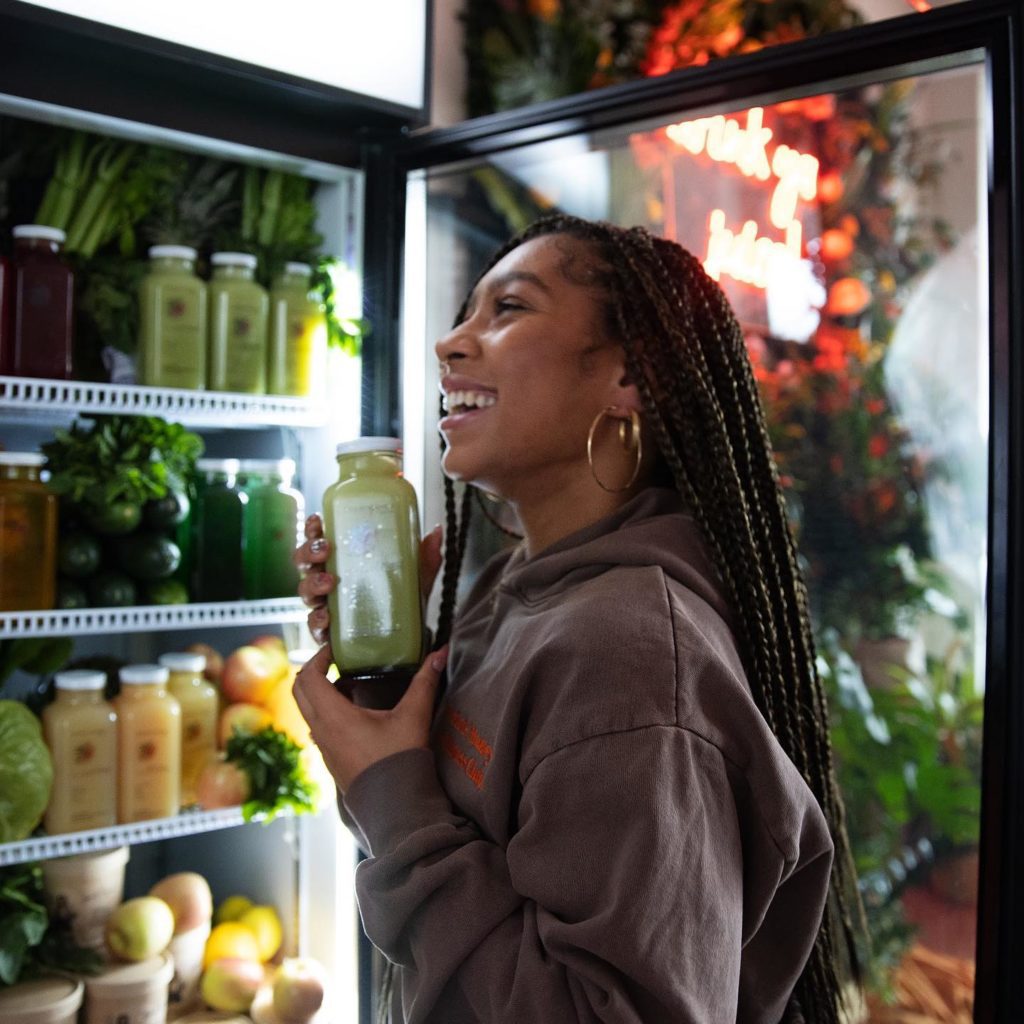 An Asian Woman-Owned Restaurant with an Activism Streak
Mama Dút is at the intersection of culinary passion and civic engagement. The owner, Thuy Pham, passed out free Vietnamese food at Black Lives Matter movement demonstrations over the summer. The fanfare for her food was instant and well-deserved. Now, she has her own restaurant with vegan Vietnamese cuisines like faux pork belly and fishless fish sauce wings paired with house-fermented pickles and kimchi. Pham is already eyeing her next location in Alberta, Canada.
A Husband and Wife Food Cart Cinderella Story
Nacheaux is a Portland Cinderella story of when a food cart concept finds its way into a brick-and-mortar restaurant space. Husband and wife duo, Anthony and Stephanie Brown, serve up dishes that defy being cornered into one category. As Anthony is from Los Angeles and Stephanie is from Louisiana, the menu reflects a harmonious meeting of their hometown eats. Fried chicken quesadillas, cornmeal fried shrimp burritos, and churro beignets are all had-it-here-first dishes that cannot be missed.
Enjoy Vegan Comfort Food at this Black-Owned Restaurant
Dirty Lettuce is another food-cart-turned-restaurant serving up vegan comfort food. Owner Alkebulan Moroski is a lifelong vegetarian originally from Mississippi. Dirty Lettuce's store is an homage to the southern general store with its décor, such as glass coke bottles and worn wood accents.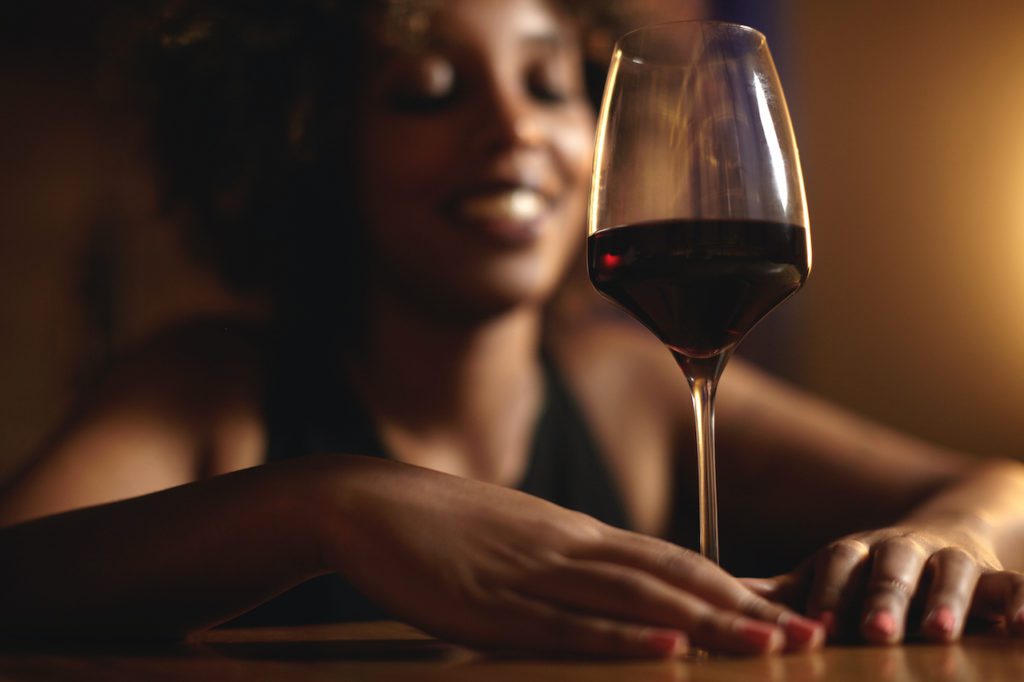 Enjoy a Glass of Wine at Abbey Creek Winery
Black-owned Abbey Creek: The Crick PDX opened in the heart of downtown Portland in July 2020. Seemingly every choice that owner Bertony Faustin makes in his winemaking and business is trailblazing and unabashedly welcoming, with the new tasting room being no exception. The Crick PDX not only shows off blended wines, but also blended beats with its hip-hop theme. Hip-hop décor and music set the mood and welcome new and seasoned wine tasters from all ages and walks of life. Faustin also produced the award-winning documentary, Red, White and Black about winemakers who are people of color.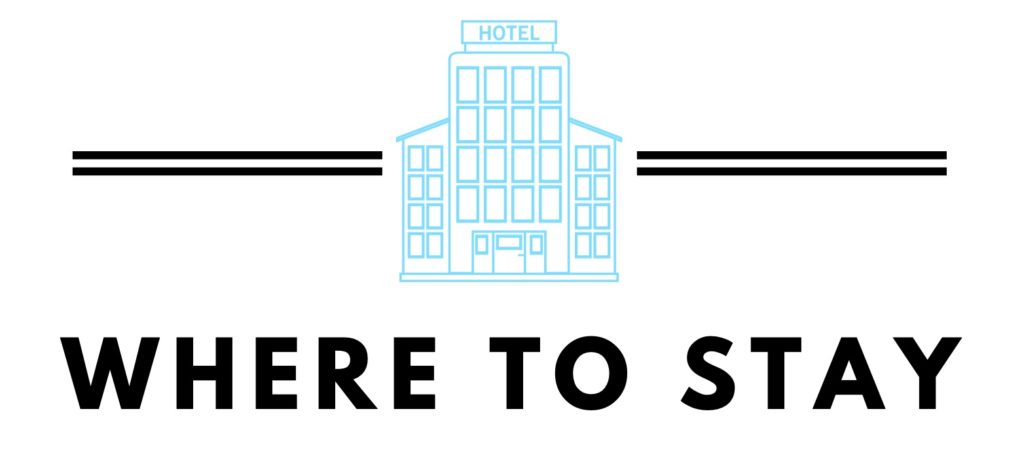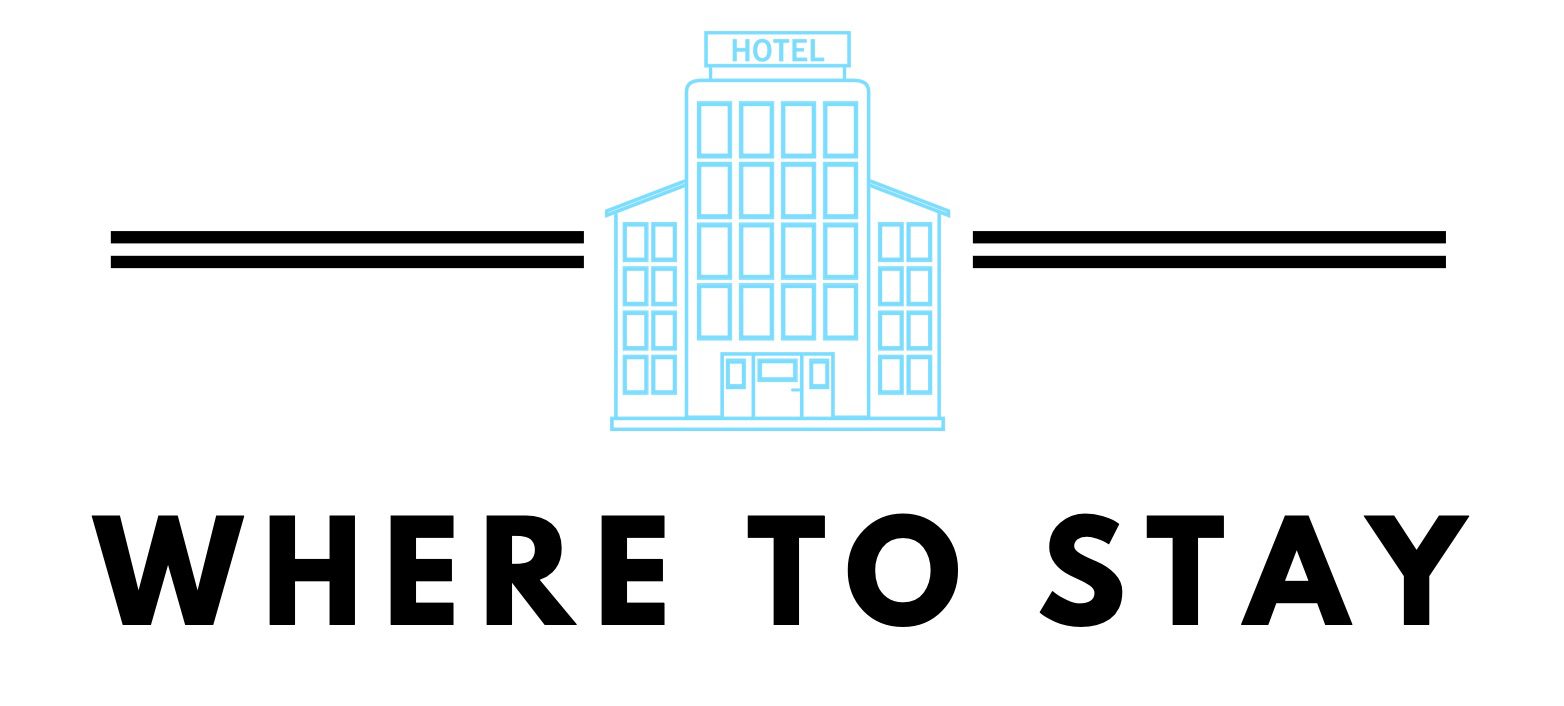 A Female-Owned Hotel Designed by Local Women
Ladies rule the roost at the Jupiter NEXT, a stylish addition to Portland's ever-expanding hospitality scene. Operating just across the street from the original Jupiter Hotel—an 81-room converted motor lodge on Portland's east side—the Jupiter NEXT is a modern 67-room building that carries forth the brand's progressive vision of a sophisticated urban space for Portland's hippest visitors.
Kelsey Bunker and Tod Breslau are the duo behind that vision, responsible for employing the skilled local women behind so many aspects of the hotel's aesthetic; from Works Progress Architecture's Carrie Strickland to interior designer Megan Millie, metalworker Laura Sol who fabricated the lobby's staircase, artist Beth Kerschen whose photo collages double as headboards in each room, and textile purveyor Jala Smith-Huys of Seek & Swoon.
The Jupiter NEXT is also home to Hey Love, a lush bar and full-service restaurant lined with exotic plants that's quickly become a go-to for tropical cocktails and comfort food. Across the street at the Jupiter is Doug Fir, a mainstay for souped-up bar food, happy hour, and a tightly packed gig schedule.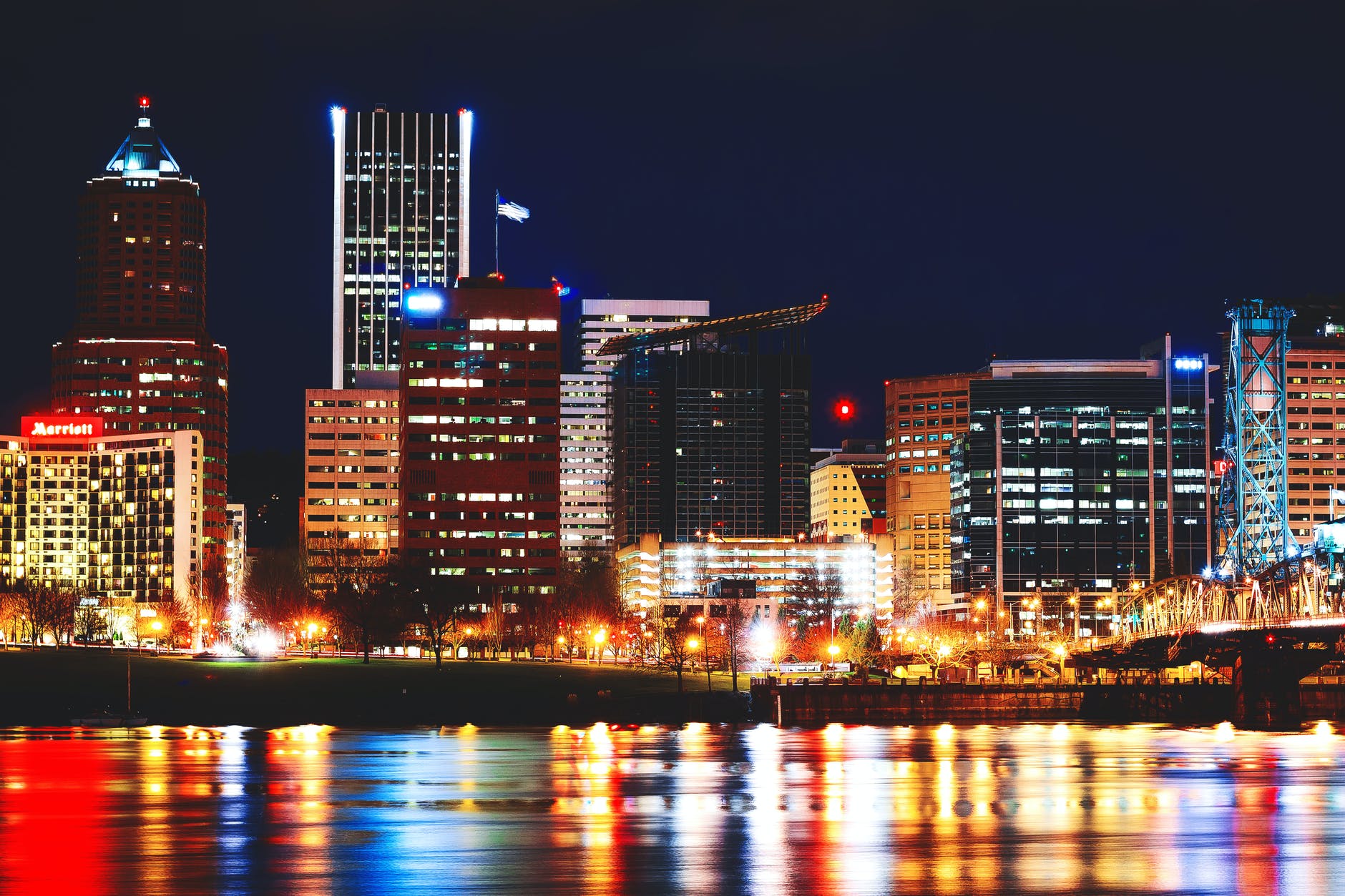 Classic and Luxurious Accommodations at The Porter
Centrally located in Downtown Portland only a 20-minute drive from the airport, The Porter offers classically luxurious accommodations. The sleek and spacious lobby houses a full-service bar and restaurant as well as a casual but quaint café The Portland Exchange, with a range of coffees and teas, baked goods, small bites, and gourmet grocery items. On the roof, restaurant, and lounge Xport boasts scenic views of the city and the mountains. Rustic rooms feature 50-inch televisions and exceptionally plush robes perfect for donning at the Meditation Spa, which is complete with a heated indoor pool and a fitness center offering meditation, yoga, and aqua aerobics.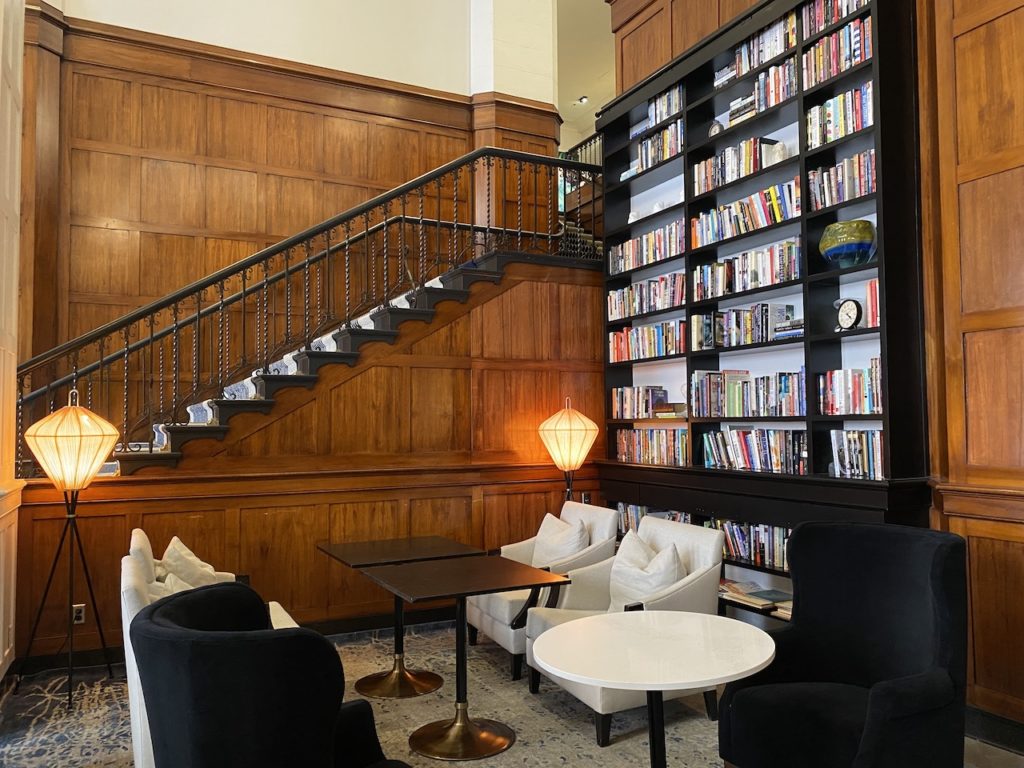 Stay at One of Portland's Last Historical Hotels
The Heathman Hotel is housed in one of Portland's most recognizable landmarks. Since it opened back in 1927 as the original New Heathman Hotel, it has remained a cultural fixture in this Pacific Northwest city. Notably, The Heathman is one of the last remaining historic hotels in Portland, alongside the Benson Hotel, Imperial Hotel, and Governor Hotel. The Heathman Hotel is a member of the Historic Hotels of America, the official program of the National Trust for Historic Preservation. Today, The Heathman still strikes a rich balance between history and an ongoing appreciation for modern art. One of most unique elements of the hotel is its library, which houses over 3,000 titles that are all signed by the original author.
Did we miss anything? Help us improve this guide to Portland by sending us your tips!