Feminism meets travel in our new interactive resource for women who love to travel the world, near and far. Published by Penguin Random House, Wanderess features expert tips from leading women in the travel industry. Inside its pages, you'll find everything you need to experience life-changing adventures, both near and far. And because travel is not a one-size-fits-all experience, our experts offer helpful advice for specific travelers, whether you're a woman of color, a member of the LGBTQIA+ community, a solo traveler, or an expecting or new mom. Wanderess is on-sale in bookstores and retail shops across the United States, United Kingdom, and Australia.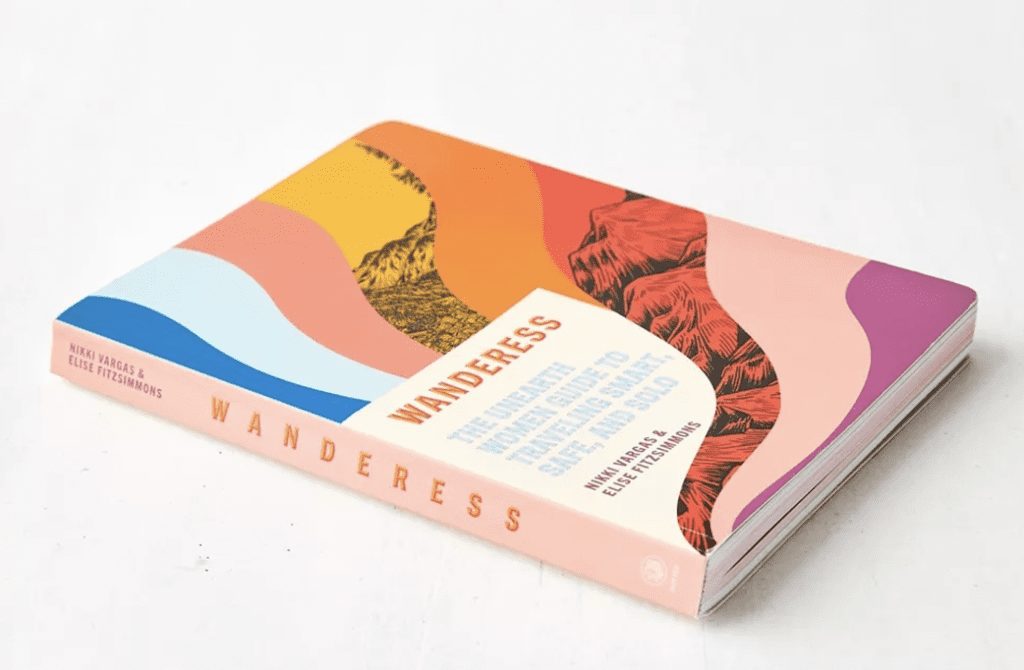 Inside Wanderess You'll Find…
• Interactive elements to help you discover your travel style and next destination
• Expert tips for solo travel and planning for your next trip
• Helpful checklists for everything from planning your trip to packing your suitcase
• Nuanced travel advice for new moms, BIPOC travelers, LGBTQ+ travelers, pregnant travelers, and more
• Tips for supporting women while traveling, as well as volunteering opportunities
• And so much more!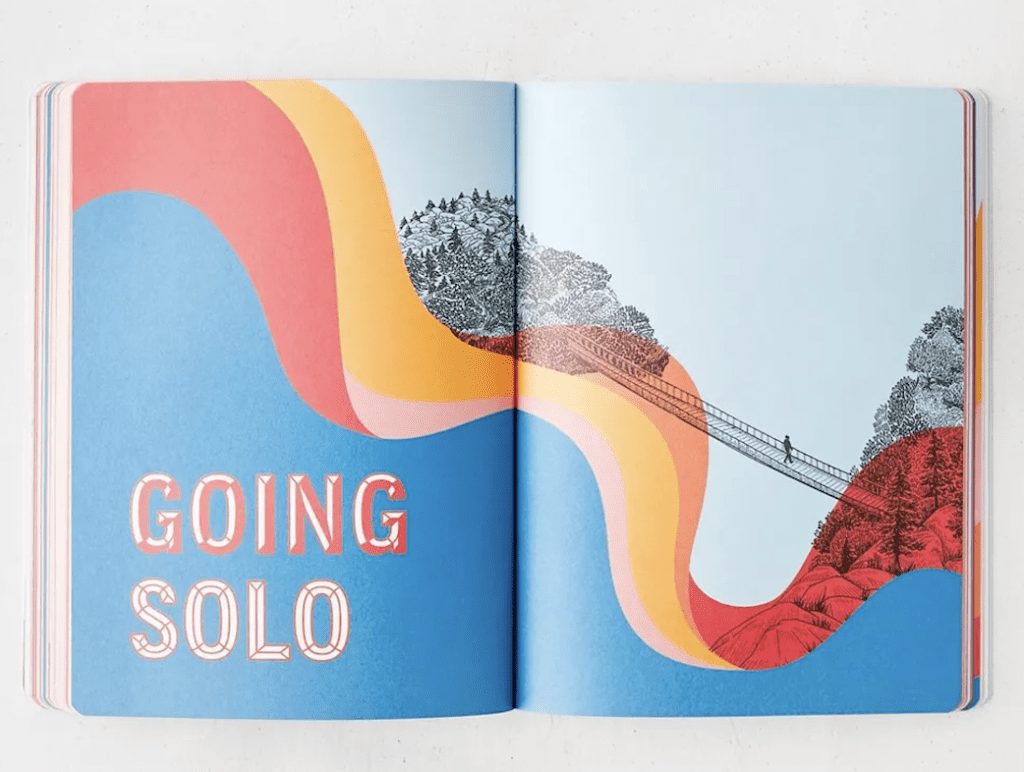 Featuring advice and wisdom from experienced and well-respected travel experts and influencers, including Annika Ziehen, Oneika Raymond, Brooke Saward, Kelly Lewis, Dani Heinrich, Esme Benjamin, Beth Santos, Jessica Nabongo, and Evita Robinson; Wanderess will inspire you to travel in a way that's smarter, safer, and smoother—all while supporting local women.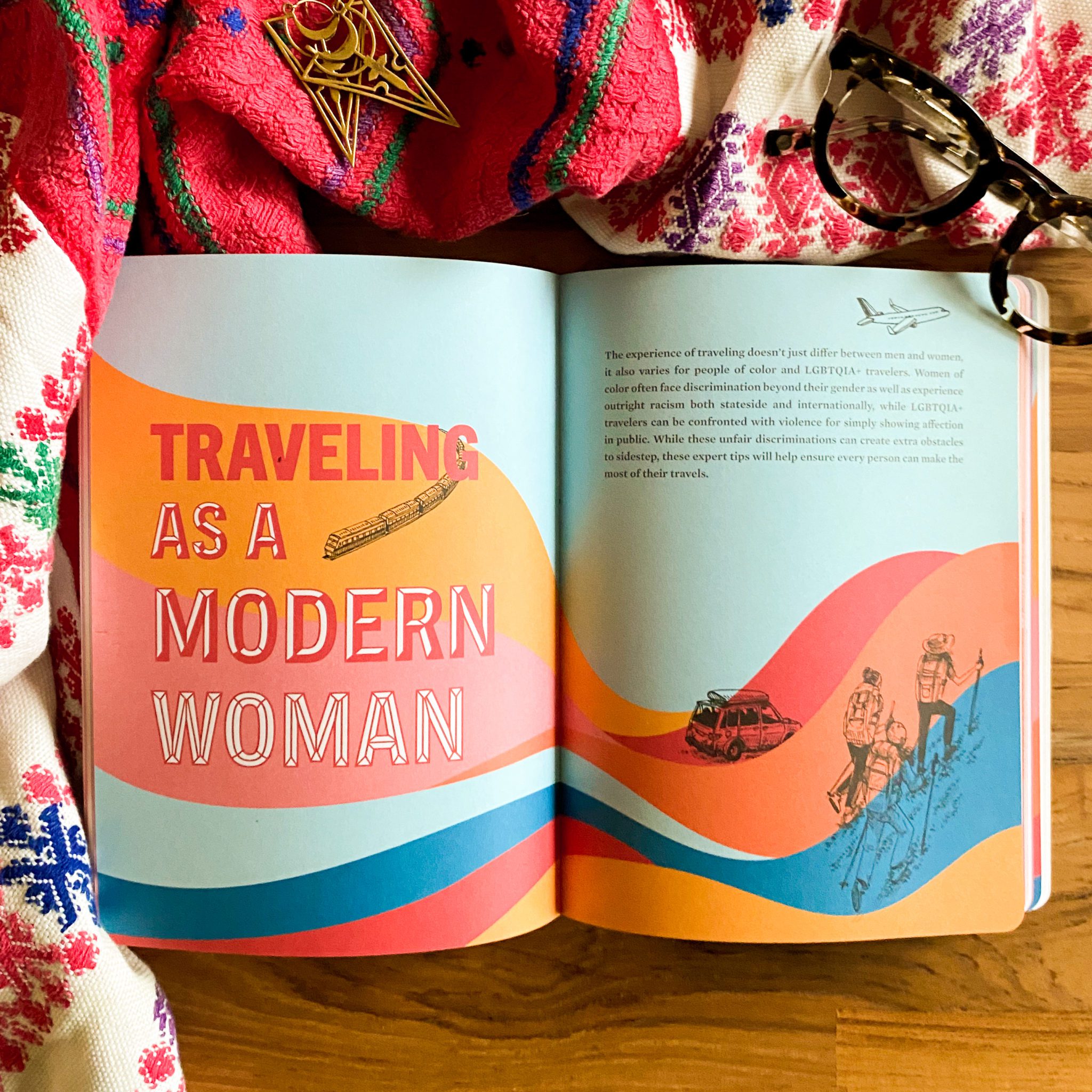 What Readers Are Saying…
"From sustainable travel to volunteering abroad, Wanderess does a remarkable job considering the impact of travel both good and bad, and encourages readers to make positive, informed choices on everything from sexism to social media."
​- Fodor's Travel
"This guide, at the intersection of feminism and travel, is a comprehensive resource which also includes advice for specific communities: women of color, members of the LGBTQIA+ community, and expecting or new mums."
– Refinery29 UK

"Whether you're going it alone for the first time or planning a girls' trip, the editors from Unearth Women have assembled in this colorful book all the resources, hacks and advice you could ask for, including tips for traveling while pregnant and specific recommendations for women of color and travelers who are trans, lesbian or queer."
– BookPage
"Exceptionally helpful – whether I am traveling alone or with friends, I found that the book has quite a few resources and tips to make my trip more fun, less anxiety provoking, and safe. I loved this book so much I also got the Kindle version to have at hand on the road. I highly recommend this great book."
– Amazon Shopper
"First of all, this book is gorgeous! I'm glad I bought the paperback instead of the Kindle version. Even though I have been traveling solo since 2009, I still found tips that I plan on implementing on my next trip."
– Amazon Shopper