As the founder of VAWAA (Vacation With An Artist), Geetika Agrawal wants you to see the world and experience local culture through the eyes of a living, working artist. From rattan weaving in Penang to tattoo art in Barcelona, each of the 45 VAWAAs currently on offer (with hundreds more soon to come) encourage travelers to forge a deeper connection with the culture and traditions of the places they visit; by nurturing their passion for or curiosity about craftsmanship, and by facilitating an inward journey toward personal growth. Below, Agrawal speaks to Unearth Women about what prompted her to start her own business, and how VAWAA will change the way you travel.

UNEARTH WOMEN (UW): WHAT LED UP TO VAWAA'S INCEPTION?

Geetika Agrawal (GA): I am a designer, traveler, and a life long learner! Before I started VAWAA I was the Creative Director at a New York-based digital agency for about 10 years. My background is in architecture and industrial design.

I think everyone's looking for ways to improve themselves. The current opportunities out there include personal coaching or exist in the wellness space, like yoga retreats, but there was nothing in the creative space. Art helps us grow. This is something that I personally experienced over the last 20 years…after living in new places, getting used to new routines, learning new skills. I saw that there was a gap: nothing combined travel and the arts, which are incredible ways to grow.

UW: SO WHAT EXACTLY IS A VAWAA, AND HOW DOES IT WORK?

GA: VAWAA are mini apprenticeships with master artists and craftspeople around the world. The way it works is you go to our site, where we've curated a list of artists around the world. Each of these experiences last about four to seven days so that you can really immerse yourself in a skill. No matter your skill level or interest, you can truly make the most of that time and connect with people in an intimate way. Just browse the artists on the site and submit a request for booking. We help you confirm the trip, we help you with planning; local information, how to get there, where you can stay. Once you're there, you're in the hands of the artist. They're there to guide you.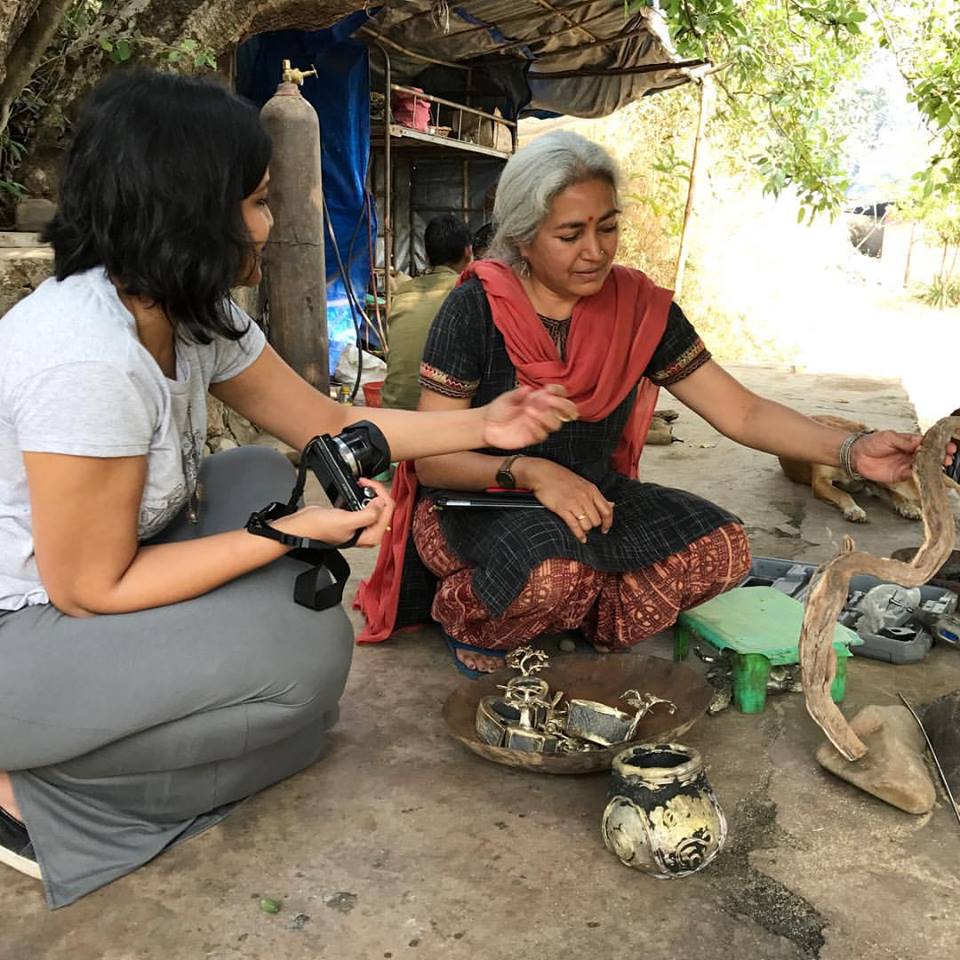 UW: HOW DOES A VAWAA HELP YOU TRAVEL DIFFERENTLY?

GA: It's a way to get to know a place from a cultural perspective. The way we typically experience the [artistic] culture of a place is through museums, but most of the artists whose work you find in museums are dead. With a VAWAA, you're actually working with a living artist, truly seeing how they are shaping their local culture and, hence, society at large. It's a very intimate way to explore the culture of a place. So that's the travel aspect. The personal aspect is that it helps you connect with other people and travel internally.

UW: WHAT ARE SOME EXAMPLES OF ARTIST-LED TRIPS THAT TRAVELERS CAN PARTICIPATE IN?

GA: You can make bicycles in Bangalore, learn calligraphy in Kyoto, ceramics in Slovenia, tango in Buenos Aires, cook medieval cuisine in Italy, the art of tattooing in Brazil, paper mache in Spain, printmaking in Paris–the variety is wide!

UW: WHAT ARE SOME OF YOUR NEWEST OFFERINGS? MOST POPULAR?

GA: We have three new photography retreats that were recently announced. These are a little different from the core experiences that we offer in that they're designed for small groups of six to eight people. In March, we're hosting a photography retreat with one of the VAWAA artists in Gran Canaria at carnival time. It's for six people who will spend six days getting to know the island, hanging out together, going on photo shoots, getting to know the place and participating in local culture.

Then we have another one in Italy in April, and that's with world-renowned photojournalist Manoocher, who's documented pretty much all of the [modern day] wars around the world from the front lines. This trip is about documenting Easter week in that part of the world where there are some very deep cultural traditions.

The third one is a photography retreat in May in Norway, sailing around the archipelagos. So those are our three new experiences. As for the most popular ones, we definitely see a lot of people going for ceramics, textiles, calligraphy, and tango, but it really depends upon your personal interest is.

UW: WHO IS THE IDEAL VAWAA PARTICIPANT?

GA: I'd say the ideal VAWAA participant is someone who really values personal growth, who is looking for ways to learn new things, to be more creative, to go deep into cultures. It's for people who are feeling burnt out from work and need some new inspiration or self-reflection time that's a little more active rather than passive. Of course a VAWAA is great for people who have artistic interests and who want to pursue them further, whether it's your side hustle or something that you like to do in your free time. It's for people who are already artists, looking to become more serious about their skill sets. So you may already be a ceramic artist, but maybe you want to learn glazing and tools to your existing skill sets.

VAWAAs are for any age group 18 and up. So age is not a limit, skill is not a limit, it's really about curiosity.

UW: What's next for you? How do you hope to see VAWAA expand in the coming year?

GA: A lot of exciting things this year! Most importantly we will be adding 500 new artists to our platform, and these will be spread across the world so there will be lots of new opportunities. And lots more stories! More content about slow travel, craftsmanship, and personal growth.