Vicki Saunders is an unstoppable force. A Canadian entrepreneur, mentor, change-maker, author, and the Founder of SheEO, Saunders has created a network of 3,000+ women across four countries who felt called to create a better world for female entrepreneurs.
SheEO is doing this by providing a new business model that defies the 'winner takes all' mentality that has plagued a male-dominated start-up scene and the women trying to secure funding within it for decades.
Saunders talks with Unearth Women about what it means to be 'Radically Generous,' her mission to provide all-encompassing support to women who want to change the world, and her best advice for hopeful female entrepreneurs.
Unearth Women (UW): Tell us about SheEO World!
Vicki Saunders (VS): We are a community of women who consider ourselves to be 'Radically Generous' in that we are each contributing $1,100 a year to fund amazing female-led ventures that are creating a better world. We provide an interest-free loan, which ventures pay back over five years into a collective fund that is loaned out again. We help ventures grow their business by becoming their customers, marketers, and advisors. We create the space for people to ask for what they need which is the hardest part. Then, we provide it.
UW: For those who don't know the true meaning of 'Radical Generosity,' can you explain it in your own words?
VS: It's a behavior and a practice. 'Radical Generosity' can mean anything because we made it up, but we had to. When you are doing something different from the mainstream model you have to create a new language.
An aspect of 'Radical Generosity' is about being intentional. Taking a big breath and the time to consider your response before speaking, I believe, is truly the way to change the world.
UW: Can you share with us the transformations that you have personally experienced on your journey with SheEO?
VS: I was always bold. The thing is, I wasn't confident. I could get my friends together and share openly but then they would turn to me and say, "why aren't you saying this out in the world?" I didn't have the words to share all of my feelings about how painfully disturbed I felt by the state of things.
Being a trailblazer is lonely. Of course, the way you get over that is to just do it but it was so freaking scary! With time, I had 500 sisters whom I could call on for support. I really feel with this work I am healing my feminine side. It has drawn thousands of women together who want to support each other.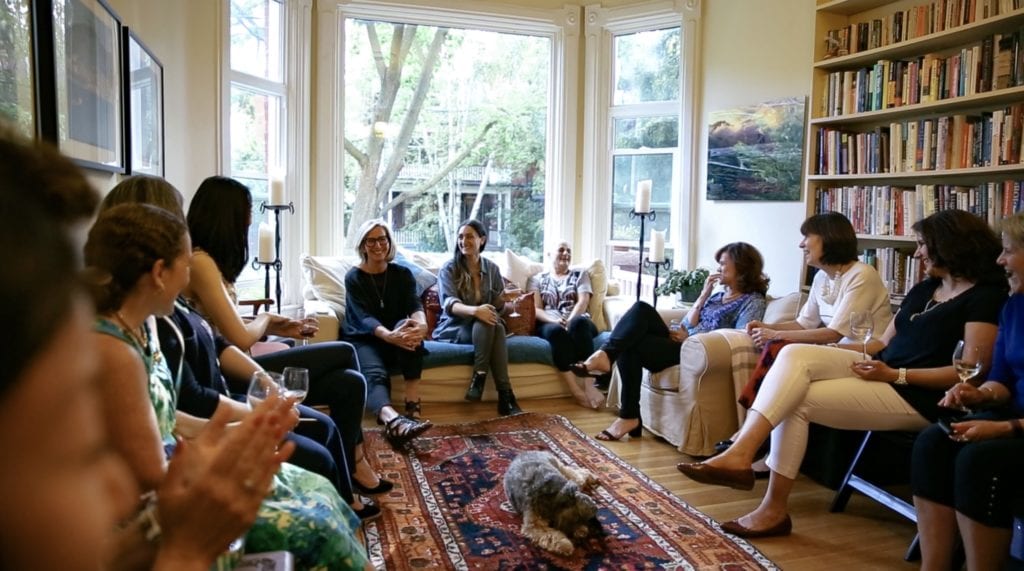 UW: I know diversity is a top priority for SheEO, how are you managing the intricacies of going abroad with the organization and ensuring it's relevant to the women of those countries?
VS: The great thing about SheEO is that we follow the energy. So when we start up in a new country it's women from those communities who are reaching out to us and driving it locally. We are here on the backend with support but it's grassroots. We allow them to take it and run with it. It's local women stepping up as ambassadors of SheEO so they are really IN.
UW: Did you always know that you wanted to be in business?
VS: No. The word entrepreneur wasn't used a lot in school when I grew up. I was raised in a farming community just outside of Ottawa and even though my family were entrepreneurs, we didn't talk about it much.
All I knew is that I wanted to make an impact and change the world. It was my mentor/uncle who encouraged me to go out there and try everything. I'll never forget when we went over to his house for dinner because he always had worldly food that wasn't readily available in our town. The first time I saw my cousin eating a mango in the kitchen, it totally blew my mind!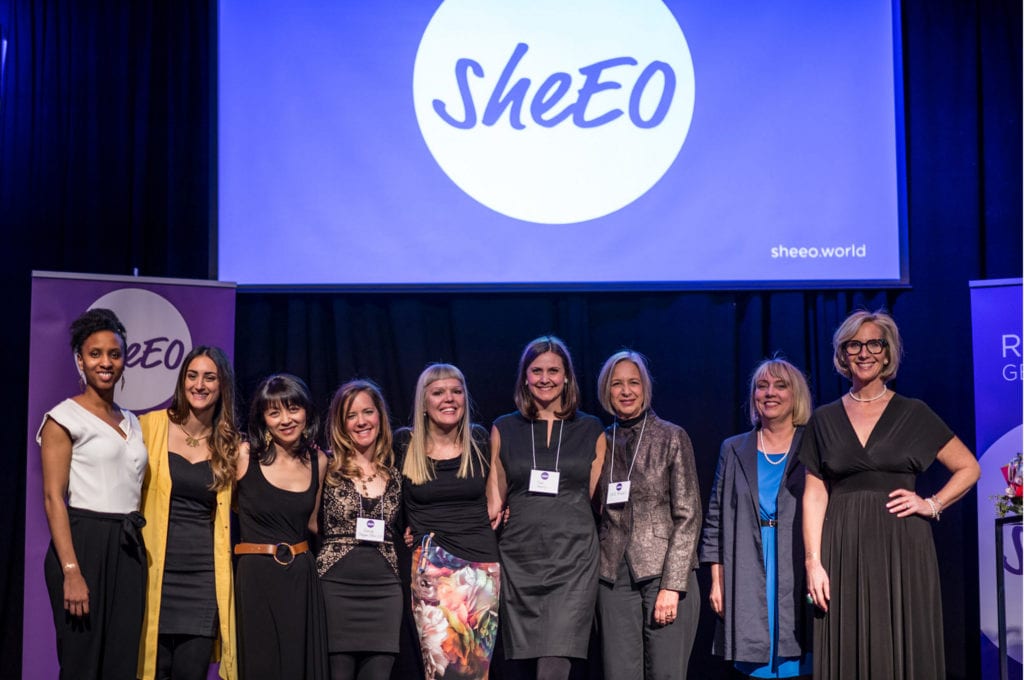 UW: What is your advice to female entrepreneurs?
VS: There is no right way to do anything. We have to re-think how we are doing things all the time. I have this practice where if I catch myself saying something "what if it's too hard?" I immediately counter respond with, "what if it isn't?" I really believe we have to do the opposite of everything we are doing right now in the world. Surround yourself with people who want to help you, lift you up, and believe in you and cut anyone loose who insists on picking you apart or dumping negativity on you.
UW: What is your personal business mantra?
VS: I try to synthesize what resonates and use it all. Recently, we had a former venture receive the Telus Trailblazer award and I came home after the ceremony at about 11 pm. It had been just such an incredible day that I had to share with my husband so I recounted with him for over an hour- and it wasn't even enough! I manage my personal energy. It's mandatory to switch off, but I think it's Lynne Twist that says, "If you love what you're doing then there is no such thing as burnout." That has really rang true for me in my current work.