Conjuring women from history, mythology, literature, and film, Anouska Beckwith yields a glowing body of work in which female figures are the natural stars. The London-born, Paris-based photographer takes creative cues from her favorite artists and the ladies who inspire her to foster the ethereal aesthetic that characterizes her arresting practice.
Here, Beckwith discusses her artistic approach and offers words of wisdom for ascending women artists entering a competitive, male-dominated industry.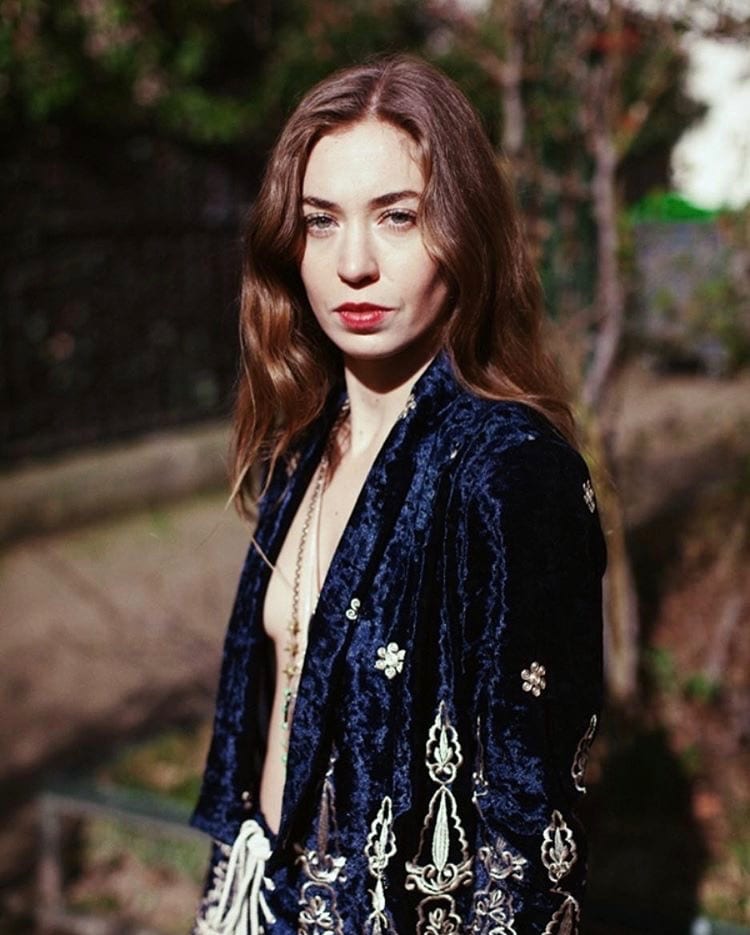 Unearth Women (UW): Why did you choose photography over another creative medium?
Anouska Beckwith (AB): Ever since I can remember, I loved working with my hands, and I was deeply encouraged by my mother and late grandmother to use my imagination. As I got older, my mother gave me a camera and I started taking photos of everything I could see. Over the years, the photographs began to tell a story and the messages that I felt compelled to share were about the beauty of nature, the feminine, and the esoteric. I'm someone who enjoys most mediums as I crave variety, so I started working on top of the photos by embellishing them with gold leaf, paint, embroidery, and collage.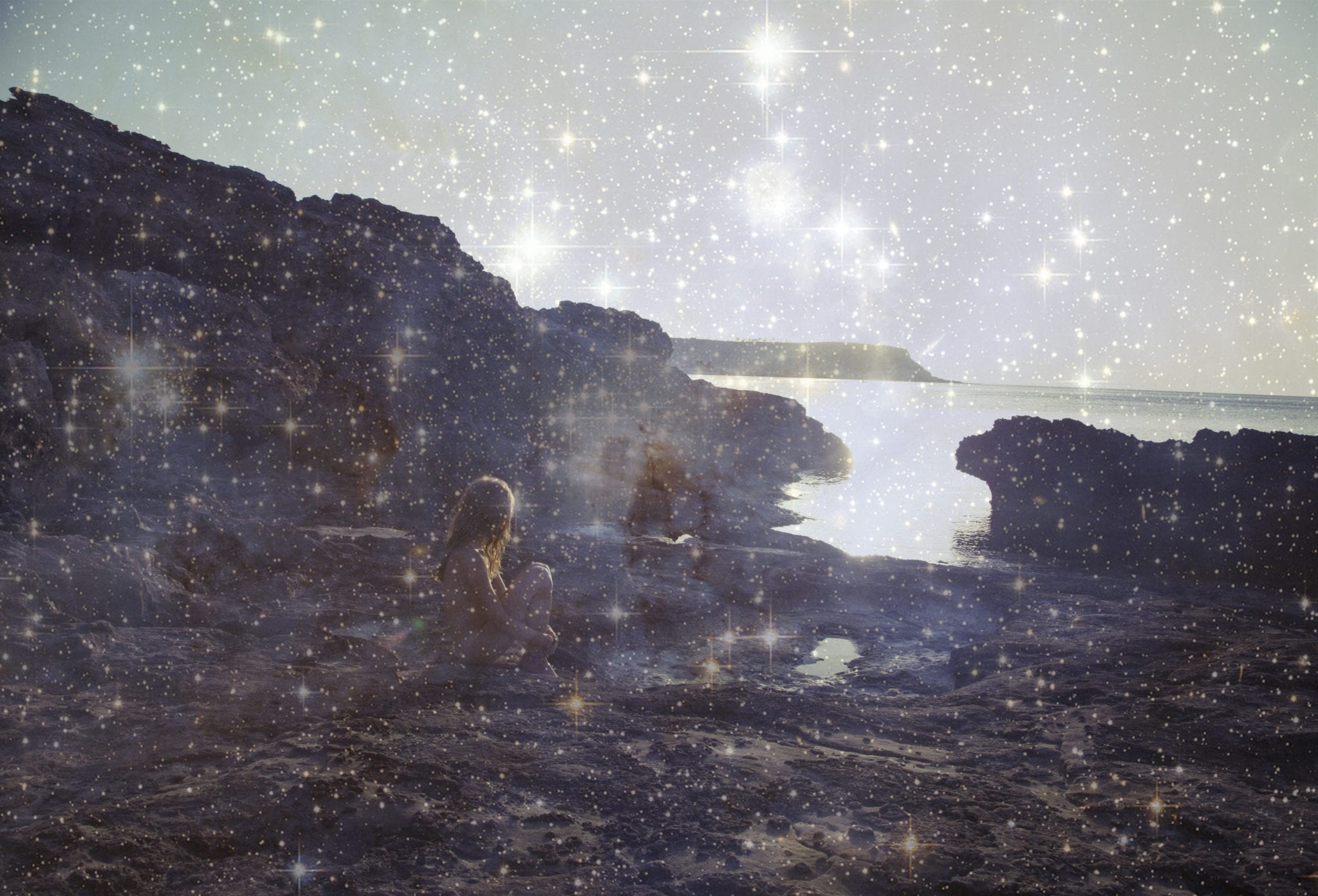 UW: Are there any fictional female characters or historic women whom you regularly call upon for inspiration?
AB: For as long as I can remember I have always been inspired by strong women in life and in fiction. Each time I create a series, I draw upon different sources of inspiration; either from film, literature, music lyrics, poetry, history, or nature itself. In the past, I've looked extensively to the Pre-Raphaelite painters and [the 19th century Viennese artist] Gustav Klimt, and I just love [Klimt's protégé] Egon Schiele's female nudes as well as [American photographer] Francesca Woodman's self-portraits. One of my favourite books is The Women That Run With Wolves by Clarissa Pinkola Estes, which I also find myself constantly referencing.
UW: Women are central subjects in your practice. How does the female form figure in your photographs?
AB: I tend to take photographs of women alone, with a natural backdrop surrounding them. The women that I photograph are usually people I am lucky enough to meet in day-to-day life who inspire me, and I wish to capture a certain moment in time. I tend not to use models as I am not just interested in physical beauty but drawn to the beauty beneath the surface—the 'essence.'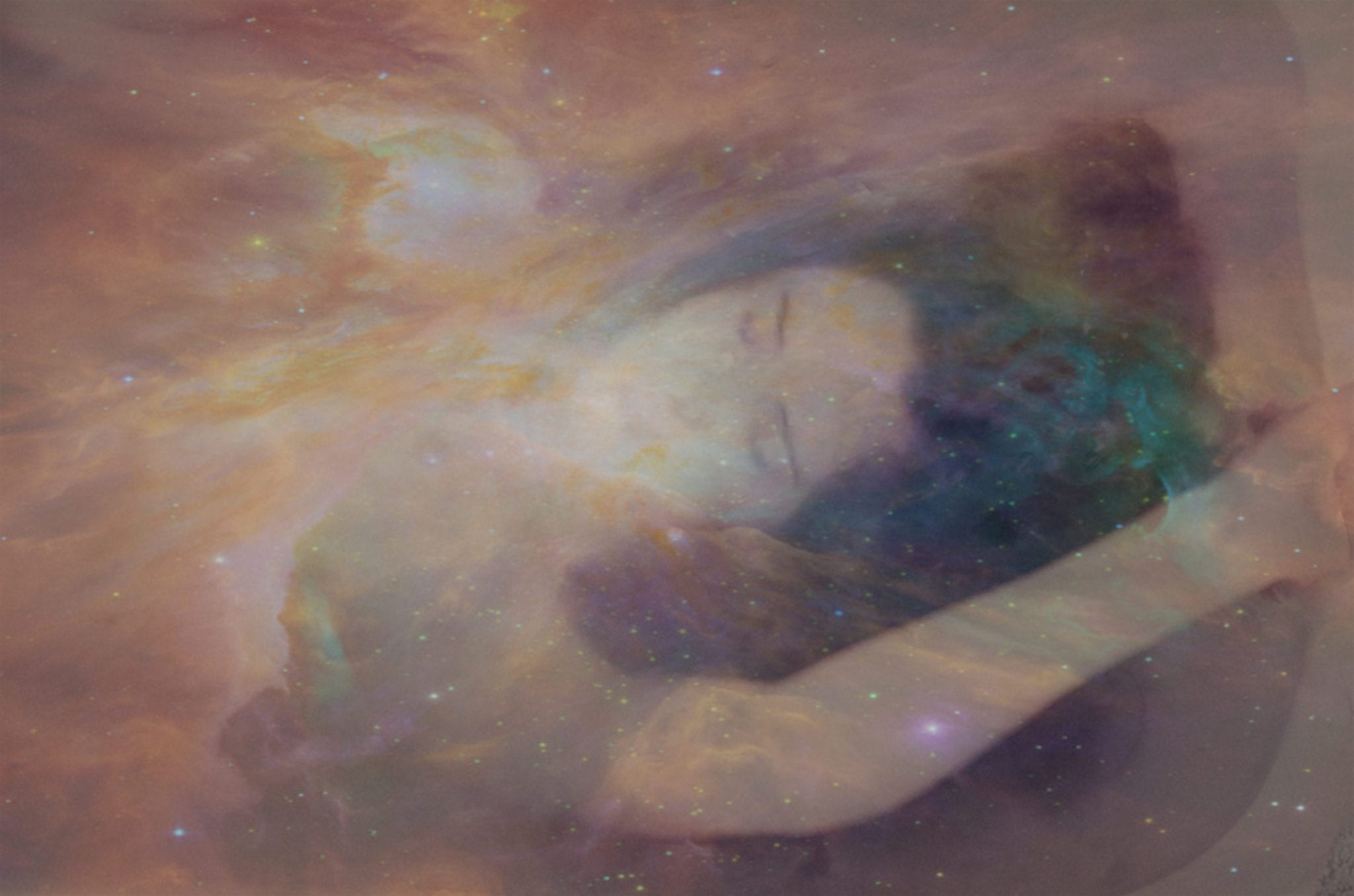 UW: How have women inspired your career beyond the lens?
AB: I was raised in a matriarchal household and was always told that women were equal to men in every way. My mother has always encouraged me to live outside the box that people try to fit you into. Therefore, I tend to go to the beat of my own drum. I have also been blessed with so many amazing female friends and I am constantly inspired by them as people and by the work they do.
Most recently, I'm in awe of my friends who are doulas. I just gave birth, and to see what these women do to hold space for you in this process was life-changing. My doula, Gabriela Teixeira, was with me every step of the way, gently guiding my partner Luke and I through the whole process. I am forever indebted to her and the incredible work she does. She gave us so much of herself during the experience and offered us so much wisdom.
UW: If you could conjure one woman from history to have coffee with, who would it be?
AB: I would conjure Cleopatra, as I would love to know the secrets of the Egyptian libraries that the Romans burnt down.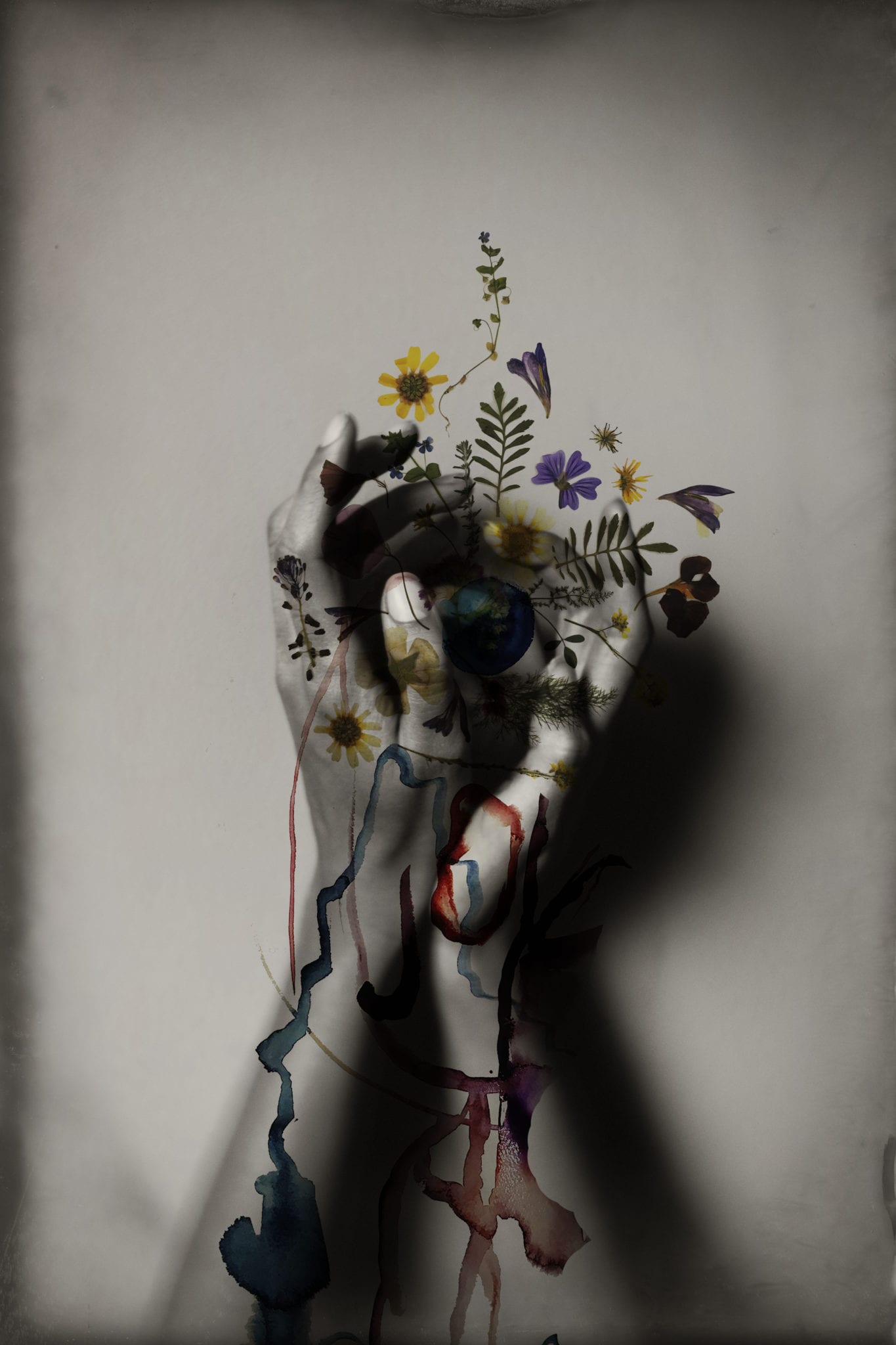 UW: If you could converse with one great female artist, who would you choose?A
AB: Yayoi Kusama. I am such a huge fan of her body of work. To make a hugely successful career out of a challenging situation (hallucinating spots from a young age) and then transcend through the decades is incredible. She is a true pioneer in art for women.
UW: What are some of the challenges you've faced as a woman in the industry?
AB: Thankfully I have only had positive experiences in the workplace as a female artist; however, many of my good friends have repeatedly lost out on big fashion campaigns to men who have been established for many years.
UW: Have you noticed any improvements within the establishment? How would you like to see it change?
AB: I would like equal pay and opportunity in every industry—not just the arts! A gender-equal world would be the change I would like to see in my lifetime.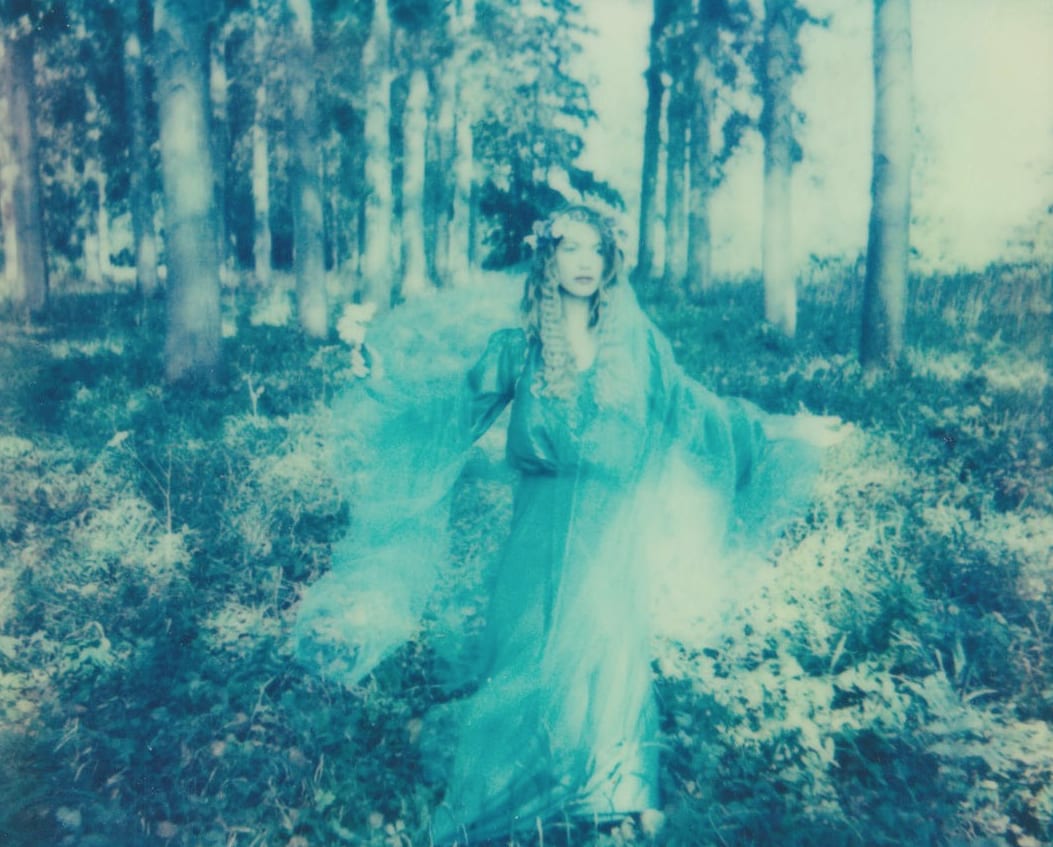 UW: Are there any rising female artists whose work you particularly admire?
I am a huge admirer of American underwater photographer Christy Lee Rogers' work. Her Siren series in particular is just breathtaking. Her work is often compared to that of Baroque masters like Caravaggio.
UW: What advice would you offer to aspiring women artists?
AB: Always believe in your capability as an artist; you are completely unique as a person and only you can make the work you do. Try to love yourself more and let go of the negative chatter in your brain telling you that you aren't good enough. Even if your work only touches one person, that is still one person who was inspired by what you brought to life.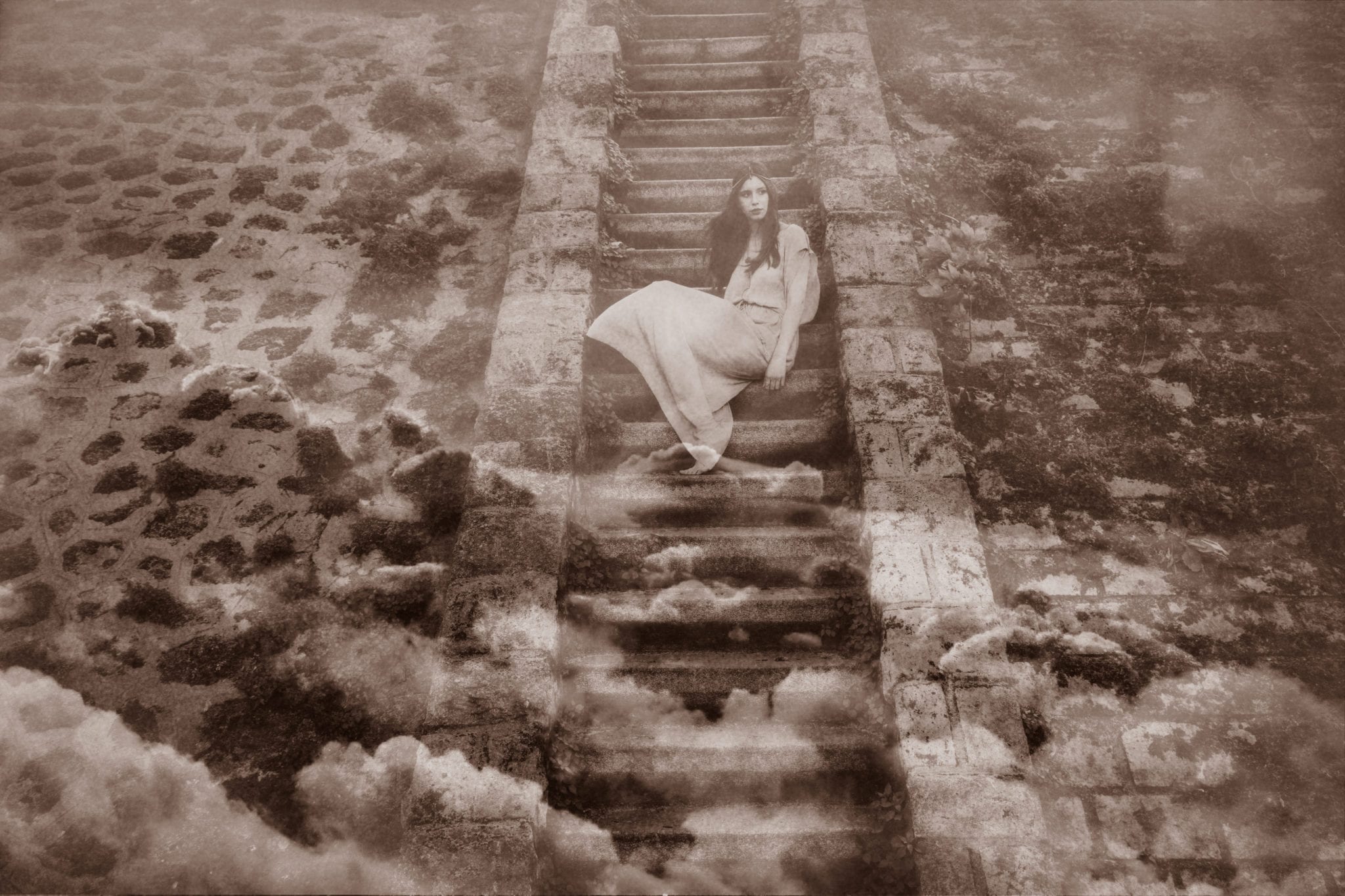 UW: Any upcoming exhibition or projects in the works?
AB: I have currently been working on a series about prayer with artist Anika Nixdorf. It is a mixture of photography and collage; we previously created a piece together called 'Ceremony' featuring the musician Flo Morrissey. I am also working on new series which I hope to unveil in 2019!