Whether it's quitting a job to traverse continents, pursuing a career in war-torn countries, or overcoming tragedy through travel, the following travel books never cease to inspire us.
Conflict photographer, Lynsey Addario, shares a poignant memoir of life in the field. Elizabeth Gilbert and her cult-favorite, Eat Pray Love, follows her journey from Italy to Indonesia. Kathleen Flinn's hilarious memoir recounts her decision to leave corporate America for culinary school in Paris. Amanda Lindhout details her harrowing kidnapping in Somalia and shares with readers her capacity for hope. Each of these stories—authored by a woman—speaks to the resilience, strength, and ambition of women who are far from their comfort zones.
"It's What I Do" by Lynsey Addario
Lynsey Addario is a conflict photographer who has captured compelling imagery in war-torn countries around the world. Having exposed violence against women in the Congo and photographed victims of the Taliban in Afghanistan, Addario carves a name for herself in a male-dominated field. In this memoir, Addario tells the story of her kidnapping by pro-Qaddafi forces in the Libyan civil war, and details the difficult balance of being a war photographer and a new mother. Her memoir—like her images—is profound and captivating from cover to cover.
"The Lost Girls" by Jennifer Baggett and Holly C. Corbett
With their 30th birthdays just around the corner, three friends (Holly, Jen, and Amanda) embark on a life-changing journey across four continents. Making the decision to quit their corporate jobs, the trio leave their comfort zones for a year of hilarious, uplifting, self-reflections and adventures. The Lost Girls is a fantastic travel companion to inspire wanderlust.
"Eat Pray Love" by Elizabeth Gilbert
A cult classic. Eat Pray Love follows author and journalist, Elizabeth Gilbert, as she transitions from a depressed divorceé into a strong, independent, woman. Choosing to leave everything behind, Gilbert embarks on a year-long journey to Italy, India, and Indonesia to find pleasure, spirituality, and balance between the two. Relatable and awe-inspiring, Eat Pray Love goes far beyond travel and offers timeless life lessons. Eat Pray Love was made into a film starring Julia Roberts, but we recommend reading the book before seeing the movie!
"The Sharper Your Knife the Less You Cry" by Kathleen Flinn
If you've ever dreamt of quitting your job to become a chef in Paris, then this is the book for you. Unhappy as a middle manager at age 36, Flinn's leaves the corporate world to attend the world-renowned Le Cordon Bleu in Paris. Filled with hilarious anecdotes and sumptuous detail of food, this book is a reminder that it's never too late to make a change.
"Wild" by Cheryl Strayed
Suffice it to say, there is a trend here of professional women opting to leave the corporate world in pursuit of a dream. In Cheryl Strayed's Wild, her powerful novel explores travel as a means of healing rather than escape. In this story, Strayed hikes the Pacific Crest Trail solo, while facing demons of her past and her mother's death. Wild is poignant, inspiring, raw and—above all—a reminder of our own resilience. Wild was made into a fantastic film starring Reese Witherspoon.
"A House in the Sky" by Amanda Lindhout
Amanda Lindhout, who was featured in our first issue, is a beacon of strength, resilience, and survival. After being kidnapped as a young journalist in Somalia, Lindhout had to survive 460 days in captivity. Subjected to torture, rape, beatings, and starvation, Lindhout's memoir details her life before Somalia as an aspiring journalist, followed by details of her time spent in captivity. Throughout the memoir, you can't help but be blown away by the grace, hope, and strength Lindhout demonstrates in the most hopeless of times. A strength that, to this day, she still exhibits. A House in the Sky is an incredible book and, rumor has it, a soon-to-be film.
"World of Wanderlust" by Brooke Saward
Brooke Saward is one of the original travel bloggers whose site, World of Wanderlust, has set the standard for successful travel blogging today. Her book, World of Wanderlust, is a collection of travel guides, travel tips, and stunning photography from her adventures around the world. A perfect coffee table book or travel companion, Saward's book sets out to do exactly what her blog does: inspire wanderlust.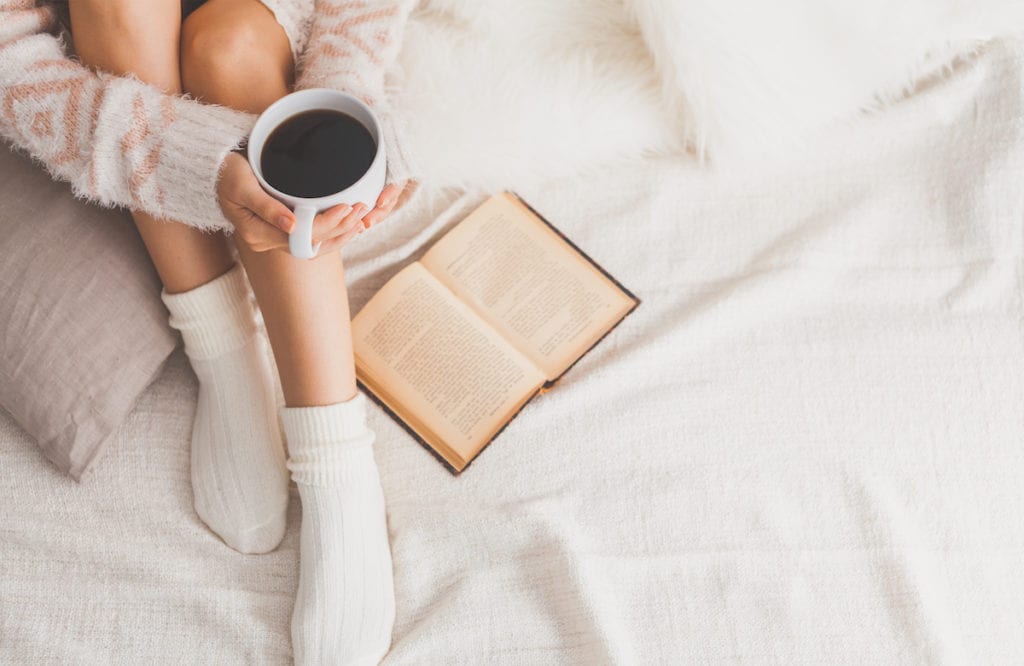 "What I Was Doing While You Were Breeding" by Kristin Newman
The title of this book says it all. Newman's book is cheeky, sassy, funny, and a defense for women who opt to travel and chase careers rather than settle down. Newman, who is a television writer for famed sitcoms like How I Met Your Mother, shares her adventures and romantic affairs over the past decade. This book is a fast, funny read for any travel-loving woman who is tired of being asked, "when she'll have kids, already?"
"Tales of a Female Nomad" by Rita Golden Gelman
Back in 1986, Gelman decided to sell all her belongings and live a nomadic lifestyle. Venturing from a sleepy village in Mexico to beaches in the Galapagos, Gelman details her experience in this colorful memoir. An inspiring read, Tales of a Female Nomad takes readers on a journey around-the-world while reminding them that their own dreams are within reach.
"Wanderlust" by Elisabeth Eaves
Detailing her life of love and adventure, Eaves shares a story that is completely relatable and will validate your every wanderlust whim. Wanderlust is considered a perfect companion for solo travelers. Eaves knows exactly how it feels to be completely overcome by the urge travel.