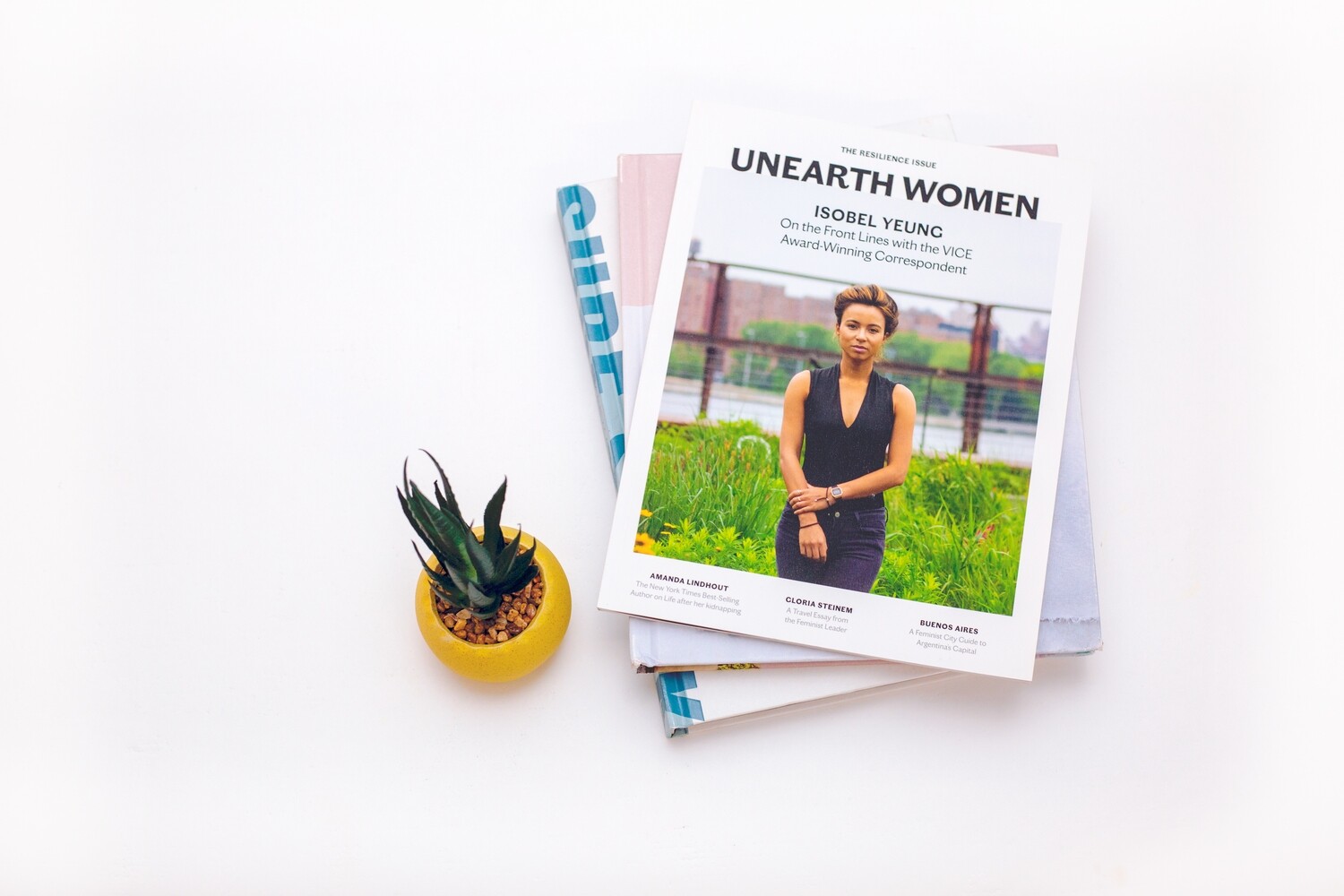 Issue 01 (Print): Resilience
00001
Product Details
In this first issue of Unearth Women magazine, the Resilience Issue, we celebrate the collective strength and resilience of today's women around the world.
Stories include:
An essay from feminist icon and activist, Gloria Steinem.
An interview with New York Times best-selling author of A House in the Sky, Amanda Lindhout.
An exclusive sit-down feature with the all-female, anti-poaching unit in South Africa, The Black Mambas.
A profile of the EMMY-winning VICE correspondent, Isobel Yeung.
A stunning photo essay from AFAR and Nat Geo photographer, Annapurna Mellor.
A profile of the Congolese human rights activist, United Nations Humanitarian Award Winner, and CNN Hometown Hero: Rose Mapendo.
A guide to Germany's Franconian wine region authored by USA Today editor, Kae Lani Kennedy.
A feminist city guide to Buenos Aires, authored by Go Girl! Guides founder, Kelly Lewis.
Please note: This is a print issue, so please allow time for shipping. 100% of your purchase goes towards supporting our writers, editors, designers, and illustrators to help keep Unearth Women going. Want more? Subscribe to our newsletter here.
Save this product for later