Looking for our new travel book?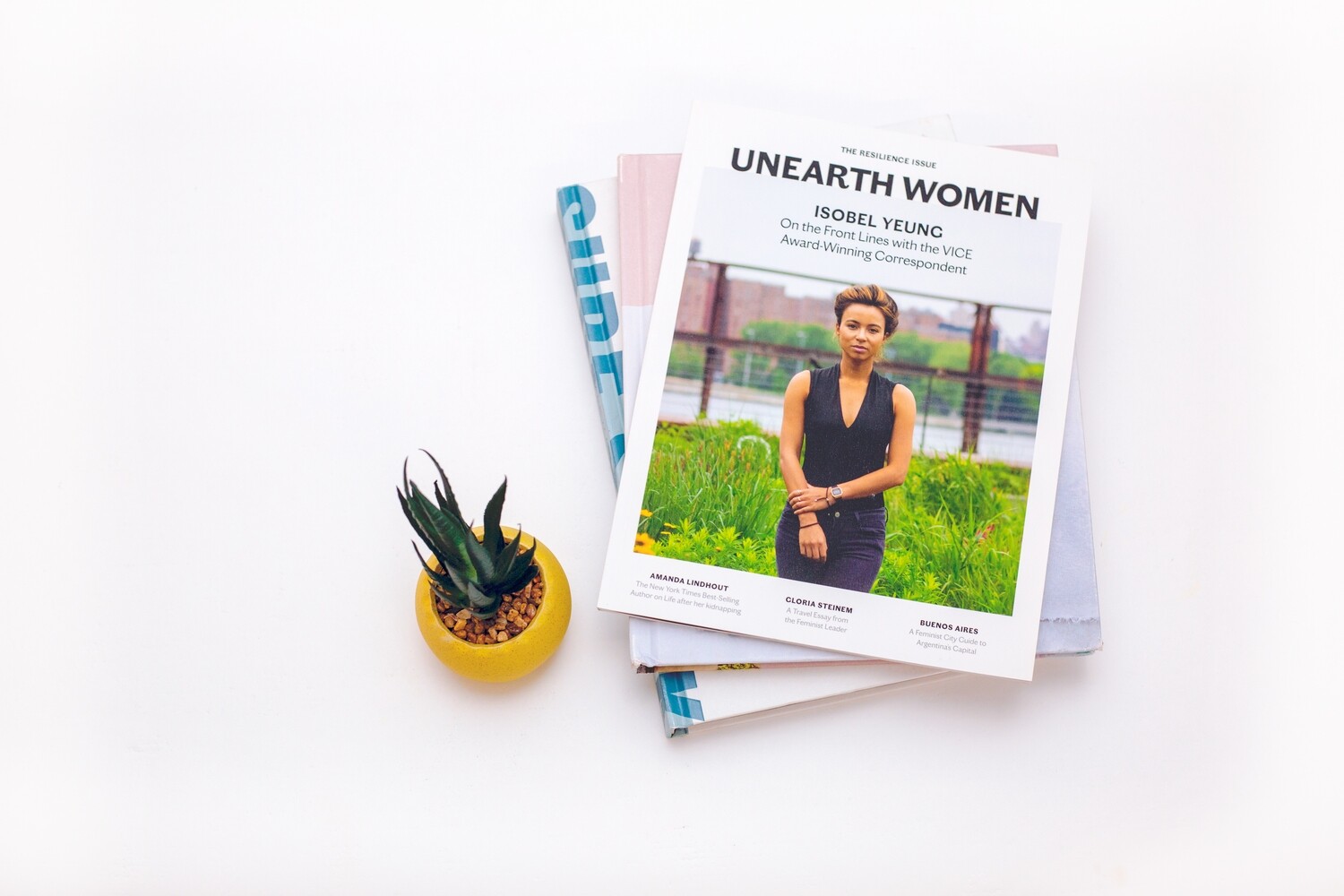 Issue 01 (Print): Resilience
SKU 00001
Product Details
Unearth Women magazine focuses on lifting women's voices, sharing travel stories written by female writers, interviewing inspiring women across industries, and spotlighting female-owned businesses around the globe. In this first issue of Unearth Women magazine, the Resilience Issue, we celebrate the collective strength and resilience of today's women.
100% of your purchase goes towards supporting our female writers, editors, designers, and illustrators to help keep Unearth Women magazine growing. Want to learn more? Subscribe to our weekly newsletter here.
Stories in this issue include:
An essay from feminist icon and activist, Gloria Steinem.
An interview with New York Times best-selling author of A House in the Sky, Amanda Lindhout.
An exclusive sit-down feature with the all-female, anti-poaching unit in South Africa, The Black Mambas.
A profile of the EMMY-winning VICE correspondent, Isobel Yeung.
A stunning photo essay from AFAR and Nat Geo photographer, Annapurna Mellor.
A profile of the Congolese human rights activist, United Nations Humanitarian Award Winner, and CNN Hometown Hero: Rose Mapendo.
A guide to Germany's Franconian wine region authored by USA Today editor, Kae Lani Kennedy.
A feminist city guide to Buenos Aires, authored by Go Girl! Guides founder, Kelly Lewis.
Save this product for later