"I am not in love!"
These words that erupt from my mouth seem to shake the misty jungle around me. A few startled capuchin monkeys leap from the branches. Colorful birds peer down curiously, likely wondering about the lone hiker yelling into the trees. I am standing in Iguazú National Park, a picturesque part of the world where Argentina meets Brazil. Here, at the border, a series of cascading waterfalls is considered the largest on earth and comprises one of the seven natural wonders of the world. Aside from the roar of falling water, it's quiet where I am. Or, at least it was, until my outburst moments ago.
In Argentina, a local legend describes an Indigenous woman named Naipi, who was once engaged to a god besotted by her beauty. Despite the deity's power, Naipi fell in love with a simple mortal man named Tarobá. The two fled in a small wooden canoe only to have the god thwart their escape by furiously slashing the river in half, creating a series of dramatic cascades and condemning the lovers to an eternity of falling, which are the Iguazú waterfalls we see today.
I don't have a canoe, but I've run like hell from New York City at the prospect of facing my own upcoming wedding. Up until this point, my summer has been a blur of stressful dress fittings, menu tastings, and venue hunting. While all the other twenty-six-year-olds I know are concerning themselves with next weekend's bottomless brunch plans, I've been facing a slew of existential questions about motherhood, marriage, and what exactly I want in life.
"I don't want to do this. I don't want any of this."
I've gone through the motions of wedding planning on autopilot: nodding at the tailor's suggestions about how short to trim my veil, shrugging indifferently at the idea of having a DJ versus a live band. I've passively participated in every step leading up to my wedding day, trying to play the part of the happy bride while simultaneously burying my doubts. I helped choose the venue, an upstate New York lodge flanked by the Catskill Mountains. I picked the theme, a rustic fall fete that pays homage to all my favorite seasonal ingredients of the Hudson Valley. I even had my wedding menu tasting, devouring a butternut squash ravioli topped with crispy sage leaves and toasted walnuts.
My efforts to craft the perfect wedding are at odds with my desire to run away from saying "I do," making everything all the more confusing. In fact, the only detail I've actively fought for is opting for a wedding pie over a wedding cake. Having always celebrated my birthday with a slice of apple pie topped with a cinnamon crumble, I figure if I must get married, I might as well have my favorite dessert waiting for me. Throughout these past few months, I've kept thinking how it's not meant to be this way. In the myriad romcoms and love stories I've grown up ingesting, brides had always seemed to operate on two speeds: wistfully romantic or an outright bonkers bridezilla. But never in all of these stories are the brides depicted as disinterested.
The only joy I've clung to these past few months is my budding passion for travel, an improbable love that has blossomed in the corner of my life like an irresistible affair. Between work calls at my entry-level office job, I printed out photos of far-flung countries to tape up in my cubicle. While my colleagues had framed pictures of smiling spouses and children, I surrounded my workspace with imagery of sunsets in Bali, beaches in the Caribbean, and the cerulean waters of Lake Como in Italy, places I hoped to one day see in person.
I passed my lunch breaks trying to trace a clear path between my current career in advertising and that of becoming a writer, desperate to pull my love of travel from the shadowy corners of my life and thrust it into the sunlight. At night, I would spend hours writing for my no-name travel blog, The Pin the Map Project, indulging in my passion for travel writing like I was meeting a secret lover. Knowing that I may one day explore the world on the wings of my writing has been my only escape from wedding planning. Of course, up until this point, it was a metaphorical escape.
I've been in Argentina for a week now, playing a game of cat and mouse between my heart and mind. With my wedding date on the horizon, my emotions have been fighting against my sense of duty. I feel the question like an ache in my chest—why am I currently alone in South America rather than back in New York with my fiancé? In turn, my brain responds by sprinting to the nearest glass of Malbec, determined to avoid the one thing I had yet to admit.
Officially, I'm in Argentina on a freelance assignment to write about Palermo's blossoming café scene for The Daily Meal, a food-focused publication based in New York. Unofficially, I am a runaway bride. The title "Runaway Bride" rubs against my skin like an itchy sweater. The term has become a cliché that immediately conjures up romanticized images of Julia Roberts in a wedding dress, escaping by horseback with her frantic fiancé chasing her through the fields in a rented tuxedo. I can't help but wince at the thought.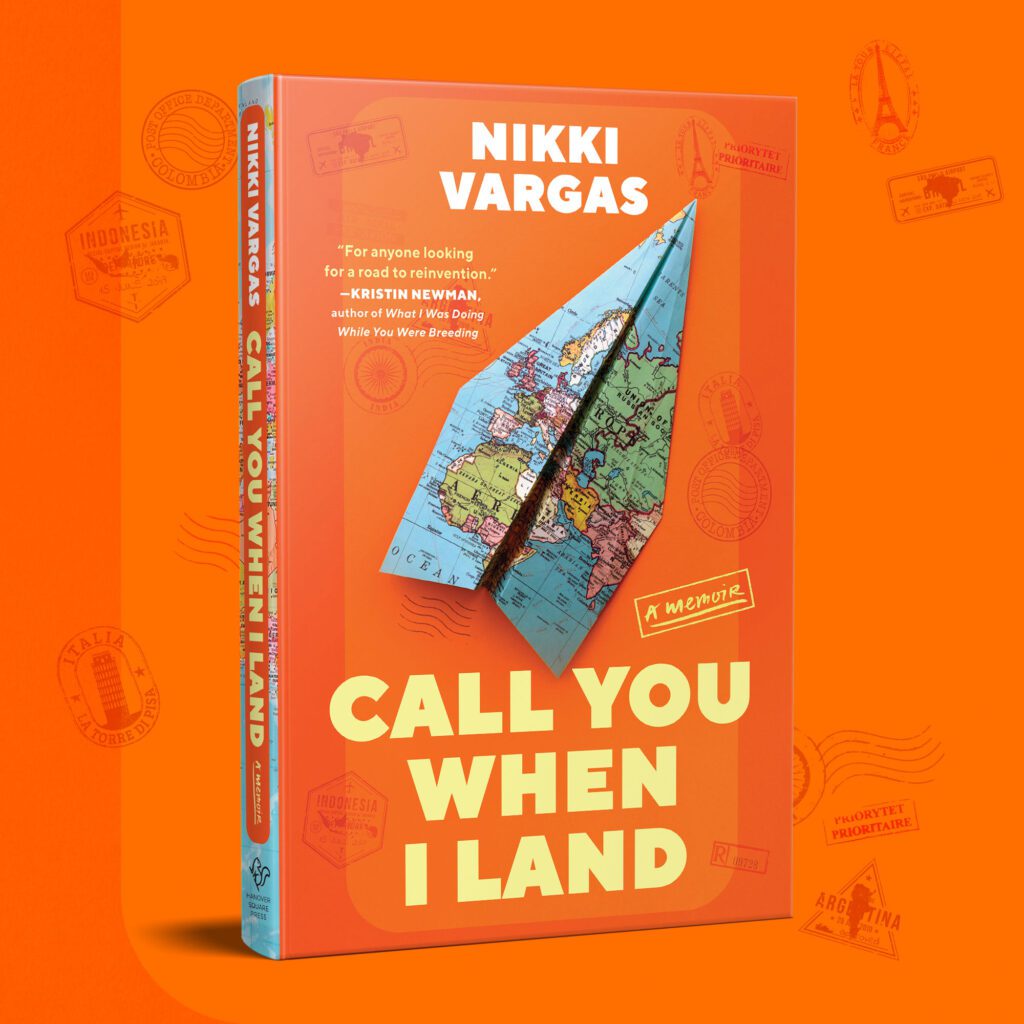 To those around me, my love of travel is a silly dalliance, an unrealistic side fling that I'm meant to get out of my system before I don a veil, saunter down the aisle, and grow up. This changes when I announce my plans to travel to Argentina solo a mere two weeks before my wedding day. I am greeted with quizzical looks tinged with concern. My family thinks I'm suffering a mental breakdown. I assuaged their worries with reassurances that I'm simply chasing that next byline, flying to Buenos Aires in pursuit of a story—and hopefully, the first step towards a career as a travel writer. In reality, I'm here because the very oxygen in New York City ran out for me.
Just two days ago, I was returning to my hostel after checking out a particularly charming bookstore-café hybrid tucked at the end of an alley in Palermo. I met an English-Italian traveler in the hostel common area, flipping through photos of waterfalls he had taken on a recent trip. Curious, I struck up a conversation with the wayfaring stranger and quickly learned the pictures were of Iguazú. Within an hour, I had booked a flight to the border.
Now, as I hike through Iguazú National Park alone, the weight of my backpack hangs loosely on my shoulders as my scuffed sneakers crunch along the jungle's dirt-packed trails. My dark brown hair is soaked, my navy blue T-shirt damp from the zodiac boat ride I just took to get closer to the crashing cascades. I walk through the jungle quietly now, without armor or distraction. Out here beneath the canopy of trees, I finally consider the question I've been avoiding all these months, the question I have exactly one week left to answer before I walk down that aisle.
"What is it you have to say?"
I ask the question aloud, the same way I would pose it to a fellow traveler I've been steamrolling this entire trip. The words barely escape my lips before a response roars out of me with such ferocity that I nearly stumble.
"I'm not in love!"
Every suppressed feeling I pushed aside these past few months feels like it's bursting from my chest, nearly shaking the trees around me. More than the words, what surprises me is their concreteness. There is no exasperation, no complaint, no doubt, no debate—there is simply a statement of fact. A truth that has coalesced beneath my skin despite my best efforts to ignore it.
"I don't want to get married!"
For months I had been fighting off these very words, even going so far as to board a plane to South America to outrun them. Yet they have followed me here. Trailing me all the way to the edges of Argentina and Brazil like a Pinkerton detective hot on a case. When I first speak them aloud, I stop walking, listening only to the soundtrack of the Iguazú jungle: the chitter of those birds, the "ooh-ahhs" of those little capuchin monkeys, the pulse of those majestic waterfalls reverberating through the trees. An undeniable gauntlet has just been thrown down. I know before I fully understand it that my life will forever be changed from this moment on.
Want to read more?