While behemoths like Amazon and Walmart have more than doubled their profits in recent years (raking in an estimated $133 billion in combined revenue), small business owners have been fighting to keep the lights on.
This winter, rather than throw your money into the hands of big businesses, we encourage you to check out our holiday gift guide and shop from these women and BIPOC-owned companies instead. From handcrafted olive oils to custom travel portraits, these unique gifts promise to both impress and put money into the hands of women and BIPOC entrepreneurs.
Gifts for Foodies & Cooks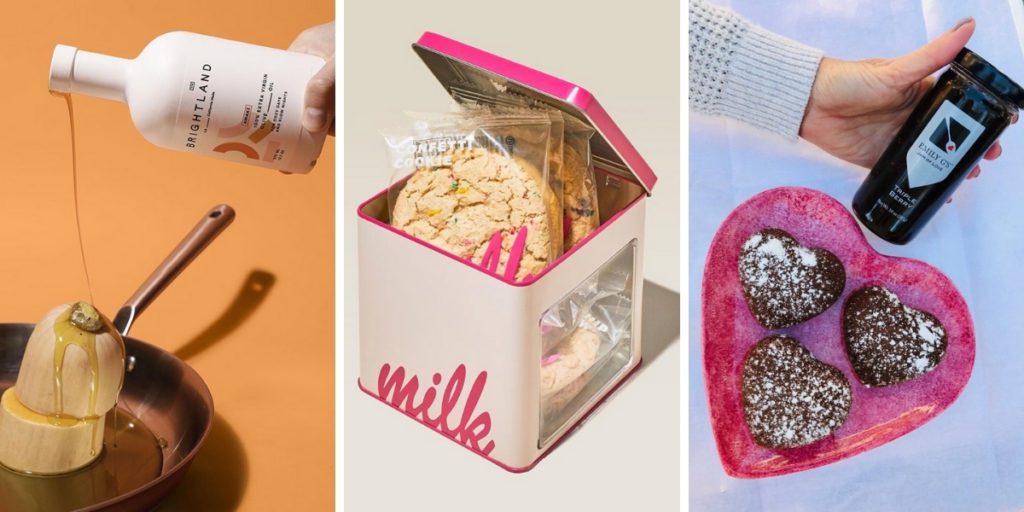 Milk Bar – Founded by chef Christina Tosi, Milk Bar is a sweet and savory bakery that creates unique treats. Order from their holiday shop to surprise your loved ones with some Milk Bar goodies. I love their compost cookies and crack pie.
Brightland – This family-run, Californian farm cultivates custom-blended olive oils with zero preservatives. Their Chili Olive Oil is a must-try, which goes with absolutely everything. From salads to pasta to soup, it makes all food taste better.
Diaspora Co. – Diaspora Co. is a single-origin spice company dedicated to building a better spice trade and supporting Indian farmers. We're especially loving their Pragati Turmeric, which you can add to just about everything, from eggs to roasted veggies.
Emily G's – Emily G's is known for its natural jams and sauces, which are crafted from seasonal and locally harvested ingredients. The jams are perfect stocking stuffers that can be used as marinades or condiments, adding flavor to any dish.
Daily Harvest – Rachel Drori is the founder behind Daily Harvest, which has a mission to create easy-to-make healthy meals. Daily Harvest has bowls, smoothies, flatbreads, and hearty soups that can be frozen until you're ready to enjoy them. Check out their gift boxes.
Jars by Dani – Created by Danielle Beckerman, Jars by Dani shares baked goods in a bitesize, easy way—in jars, making this the perfect stocking stuffer.
Alison Roman's cookbooks – During the pandemic, we cooked our way through Alison Roman's Nothing Fancy and Dining In, where we enjoyed delicious recipes, including paprika-crusted chicken, frizzled chickpeas with crumbled feta, and spicy stews with preserved lemon. Roman's recipes are simple, straightforward, and easy to follow. This year, she published her new book, Sweet Enough, which focuses on all things dessert.
Fly By Jing – Immigrant and woman-owned Fly By Jing brings the rich and savory flavors of China's Sichuan province to your plate. You can't go wrong with anything from Fly By Jing, whether you opt for their frozen dumplings or their spices — but the one thing that makes for a perfect stocking stuffer (and pantry staple) is their spicy Sichuan chili crisp.
Big Night – Woman-owned Big Night is an independent shop in New York City selling a stellar collection of pantry staples, gorgeous glassware, taper candles, and so much more. To walk into Big Night is to imagine your dream kitchen with an expert-curated selection of women and BIPOC-owned products. Their online shop is a treasure trove of unique gifts and pantry items that are perfect for the foodie in your life.
Gifts for Pet Parents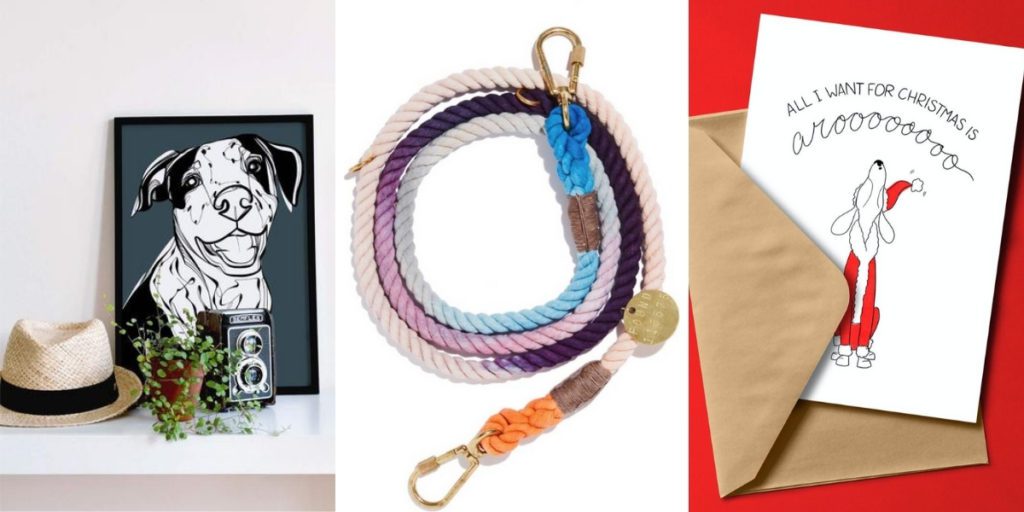 Stellar Villa – Designed by an independent artist, Stellar Villa creates stunning line art and painted portraits. You have the option of a custom line art pet portrait or a custom portrait of you and your pooch. Or, to save on both money and time, opt for one of Laura's original works.
Found my Animal – Woman-owned Found My Animal is best known for their hand-crafted leashes, which are made to withstand hundreds of pounds of pull. Each end of the leash features a solid brass lockable carabiner, which ensures dogs can't Houdini their way off-leash.
Beauty and Self-Care Gifts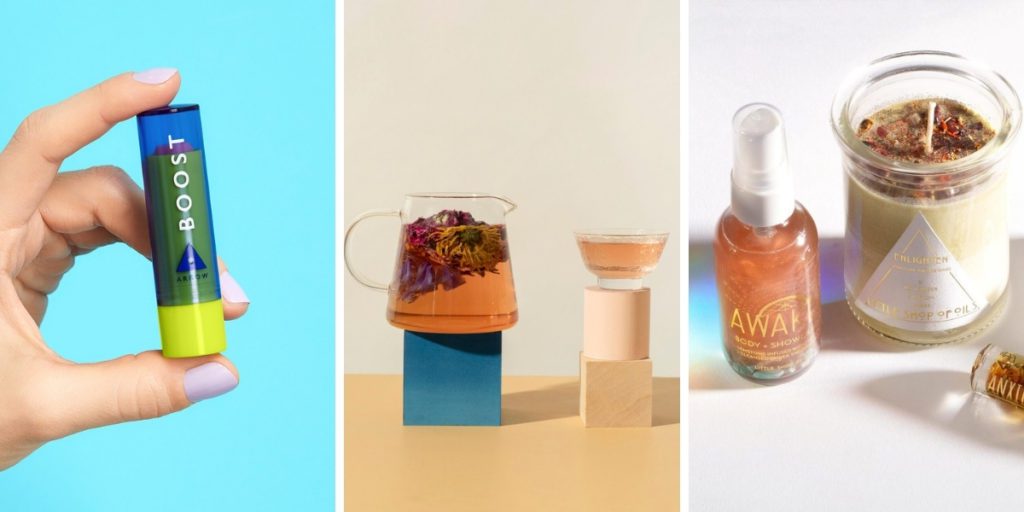 Around the World Beauty – Founded by Stephanie Flor, Around the World Beauty is a travel company offering beauty tours and experiences. Her curated beauty boxes feature hard-to-find ingredients ethically sourced from around the world.
The Qi – We absolutely love their blossoming rose tea, which is cultivated in Shangri-La at 10,000 feet above sea level. Order their daily ritual set, which is just about the prettiest before bed, self-care practice you can ask for. For more on this company, check out our interview with The Qi's founder.
Sunday Riley – Woman-owned Sunday Riley is known for products that are cruelty-free, clean, and vegan, with the promise of instant results. Our two favorite products are their CEO Glow Vitamin C and Tumeric Face Oil and their Luna Sleeping Night Oil.
Briogeo – We recently discovered this BIPOC woman-owned company and had to add it to this holiday gift guide. Briogeo's exfoliating charcoal shampoo is a game-changer, especially when paired with their scalp massager.
Little Shop of Oils – This apothecary shop sells handmade ritual candles and oils meant for setting intentions. From creative wishes to inspiring joy, this shop promises to add a little magic to the everyday. We're especially loving their winter solstice ritual candle.
Gifts for the Home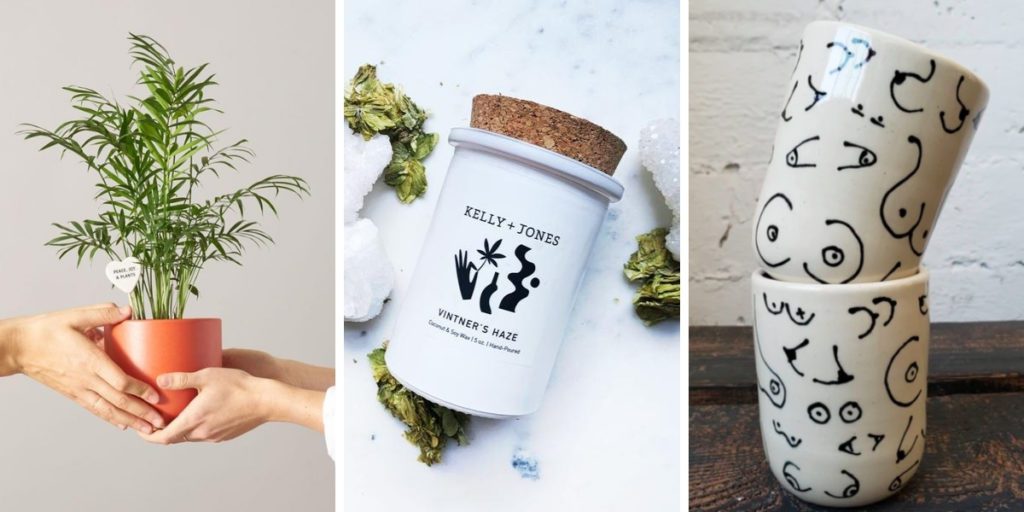 The Sill – The Sill offers indoor potted plants delivered directly to your door. Shop their holiday collection or choose from one of their faux plants. If keeping plants alive isn't your strong suit, look no further than their faux pothos, the perfect cascading vine to have on a bookshelf.
Kelly + Jones – We first discovered Kelly + Jones in upstate New York, and fell in love with their frosted glass candles that perfectly encapsulate the cozy autumn vibes. Their Wine Cabin Candle is a stellar gift for cozy homebodies.
The Madison Collection – The Madison Collection sells ethically made, eco-luxury bath linens and textiles. They've reimagined the classic bathrobe with stylish, lighter, and more absorbent alternatives. Their robes are perfect for pampering someone special.
Salt & Sundry – This woman-founded home and lifestyle store curates an incredible collection of items. We love their BIPOC-made gift guide.
Gifts for Travelers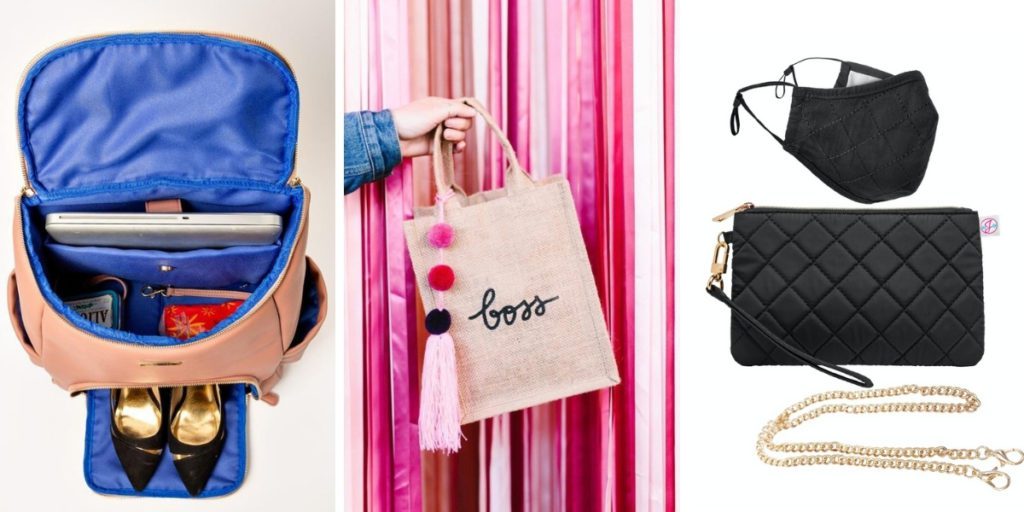 Origin Travels – Another great female-founded tour company is Origin Travels. Specializing in adventures for women, their trips take you everywhere from Colombia to Egypt. Not into taking a group tour? You can work with Origin Travels on a customized itinerary.
Ms. Jetsetter – This Black woman-owned company creates unique organizing solutions for female travelers. From toiletry bags to jewelry organizers, you can find stylish and convenient gifts for women on the go.
Stellar Villa – Beyond custom pet portraits, this independent artist also creates hand-illustrated portraits inspired by travel photos. For the travelers in your life, this is the perfect way to turn their globetrotting memories into art.
Wanderess – Our women's travel book, Wanderess, equips readers with expert tips on how to travel safely, solo, and confidently. Written by the co-founders of Unearth Women, along with a diverse group of women travel experts, Wanderess is wherever books are sold.
Call You When I Land – Written by the co-founder of Unearth Women, this new travel memoir has been named one of the best women's memoirs of 2023 by Glamour Magazine and a staff pick by Apple Books. This page-turning travel memoir will whisk readers away on a global journey, from Borneo to Buenos Aires, offering coming-of-age stories and endless inspiraton along the way.
Gifts for Children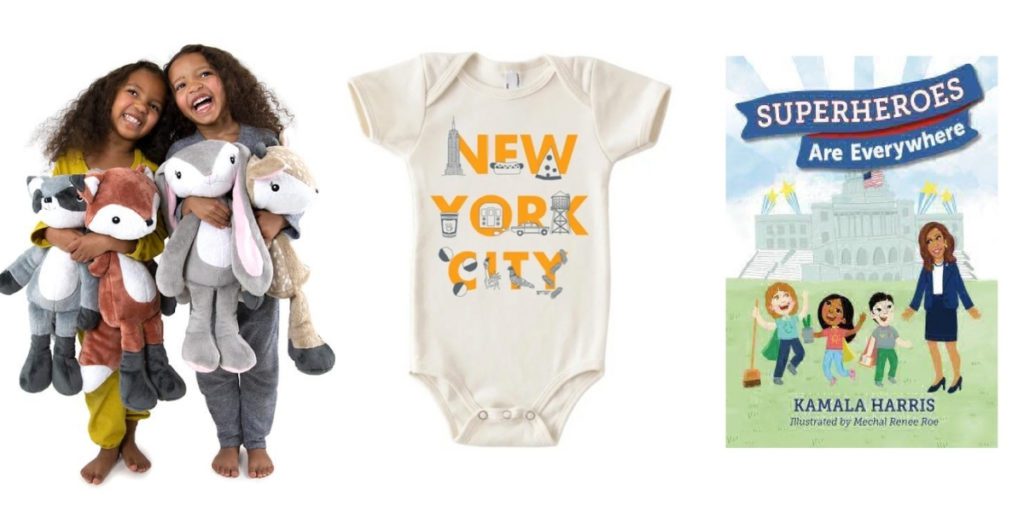 Lockwood – Lockwood is a woman-founded shop in Queens and Brooklyn that sells everything from clothing to candles. For children and babies, Lockwood has an adorable collection of toys and onesies to choose from. Learn more about Lockwood and its founder by watching our #WomenOwned episode.
Little Adventures – Little Adventures makes comfortable dress-up clothes for everyday play. From princess gowns to dragon outfits, they even have adult-sized outfits so you can play right alongside your kids.
Want your woman or BIPOC-owned business featured in future holiday gift guides? Send us an email!