Former Pan Am girl-turned-travel agent Bette Goessling is a seasoned voyager with stories to tell. At the age of 73, Goessling eschews industry ageism by curating travel packages designed for senior adventurers, not to mention her own vehement proclivity for exploration. Here, Goessling recalls her turbulent entry into the travel industry—equal parts rife with sexism and exhilaration—discusses the benefits of traveling later in life, and doles out useful photography tips for adventurers of all ages.
Unearth Women (UW): What first drew you to the travel industry?
Bette Goessling (BG): As long as I can remember, I've wanted to travel. I've always been fascinated with foreign cultures. The more exotic, the better! Since I come from a conservative middle class Jewish American family, my parents were not too encouraging about my wanderlust, and suggested, "You had better marry a rich man!" I told them I would [make] it by myself.
I couldn't afford to go to college, so worked a series of entry-level jobs until I saw an ad in the paper looking for women to work at Chicago O'Hare Field for Northwest Airlines. What I didn't know was that the government had forced them to hire [more] women, as it was a male-dominated workforce then. Evidently, they were avoiding discrimination suits, which were just beginning to emerge. What I also didn't know was that there would be travel benefits. I just wanted to be around the planes!
Over 500 women applied and five were chosen, including me. It was more of a beauty and sex appeal contest [since] the boys at O'Hare just wanted to satisfy the government, and have some entertaining girls around that they would eliminate as soon as possible. We were forced to sling bags onto the baggage belt in high heels and work the jetways in frigid Chicago winters, minus a warm coat. Needless to say, most left. I stayed because I loved working at the airport, and had discovered that I could fly anywhere in the world for next to nothing. Eventually, I was forced out after my manager made inappropriate advances toward me, which I refused. My parents were in Hong Kong, flying on stand-by passes. He threatened to have them denied boarding home, so I gave in and quit. I passed on the possibility of a discrimination suit as Pan Am was hiring, and it would have kept them from hiring me.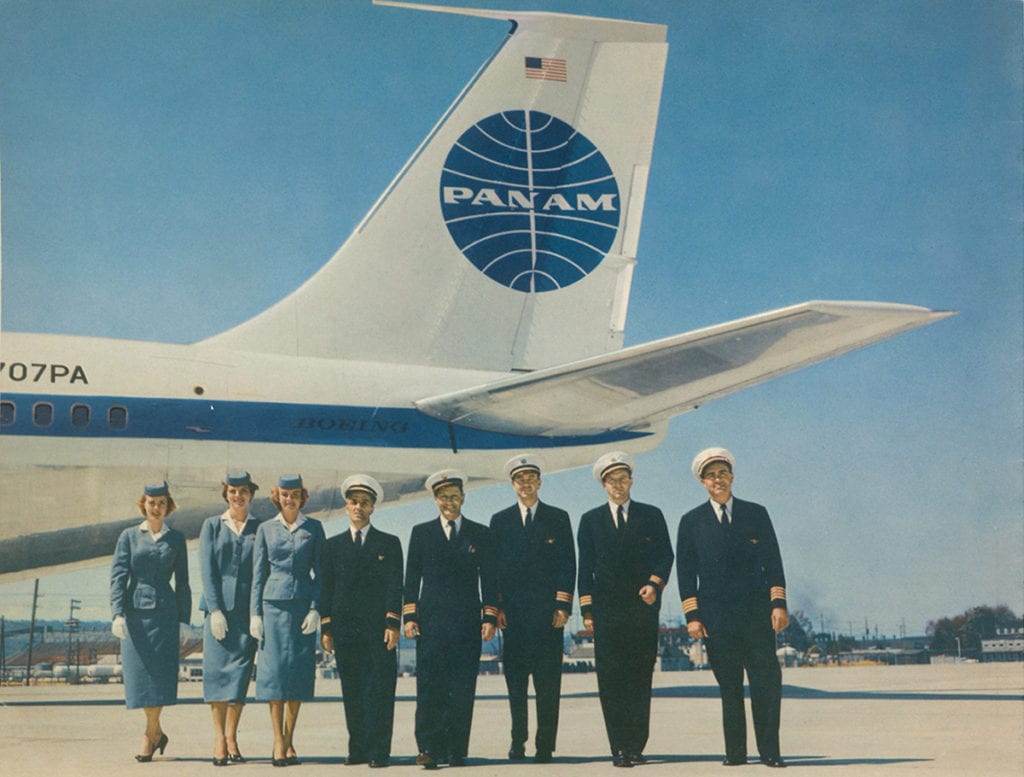 UW: What was it like working for Pan American World Airways (Pan Am)?
BG: My years with Pan Am in reservations and the rate desk were amazing. Their training filled the gap in education that my career path was lacking; it was glamorous, fun and, best of all, the world was mine to explore. And explore I did! My first jaunt was to Kabul, Afghanistan (because I had never heard of it) with many trips there to follow (this was before the Russians "visited,' and it was like going back to the glory days of the Middle East, exotic beyond description!
That trip was followed by a 14-day trip around the world on free passes for my husband, daughter, and I. Pan Am was beginning to experience financial difficulties, so they offered time off without pay in exchange for those passes, many of which included First Class airfare. Beirut, Lebanon was a great long weekend getaway, complete with a Pan Am-owned hotel stay at the Intercontinental Hotel. We "Pan Am girls" met up there often, dressed in turtle neck sweaters, jeans and 22K bangle bracelets from Beirut clanking around our wrists. Then there was a weekend to Hong Kong to buy a camera! I abused my travel benefits and traveled worldwide whenever time off would permit. There are no words to express my gratitude to Pan Am for those days, and my travel profession education. It defined who I am today.
UW: Where did life take you after Pan Am?
BG: After four years with Pan Am, I became a stay at home mom until the bug bit again. I re-entered the business as a travel agent, travel agency manager, and eventually an owner. That led to coordinating world-wide travel incentive groups for large corporations—typically 500 people—and a fun three years as the Midwest representative for the island of Aruba. I took another short break from the industry to try life aboard a 38″ sailboat but decided that they moved too slowly and it bored me to tears.
This was followed by 10 years at AAA in Belleair, FL as a travel agent. The day I turned 67 and got Medicare, I quit and became an independent consultant for AAA and, thankfully, many of my clients followed me. Here I am today, sharing my experience and skills guiding others to explore the world. My specialty is taking small groups to exotic places — as travelers, not tourists. I have the time and the freedom to give individual attention to my clients without the pressure of an office environment. I do house calls and I'm available all days of the week, but still have "me" time. It's a perfect symbiotic relationship.
UW: In your opinion, how has the travel industry changed over the years?
BG: The major things that have impacted the changes in our industry are deregulation, automation, and world events. Sadly, September 11th was huge in impacting just about everything travel-related. It was an enormous wake-up call for our country to implement an airline security system, as other countries had done long before. It makes me sad when people complain about TSA—it's way better than the alternative. I always thank the TSA people, no matter how invasive and inconvenient it can be.
UW: What is your opinion on ageism in today's travel industry?
BG: I view this [from] a different perspective. Our suppliers know that it's the retired travelers that have the time and finances to travel. The average age on a luxury cruise ship is typically 50+. There are now slower-paced tours evolving, permitting a more in-depth cultural experience and optional mobility-related activities.
Of course, there are tours focusing on physically challenging activities, but I find them in the minority. Sure, Carnival and Norwegian Cruise Lines cater to the younger crowd, but the prices and service reflect that, which accommodates their typically lower available travel budget. Actually, I have younger clients asking how they can avoid all the senior travelers on ships and tours! That's why the advice of an experienced agent is imperative. We not only have to determine what our client really wants, but which supplier and vacation package will fill their wants and needs.
UW: What are the benefits of traveling later in life?
BG: That's easy: time and money! Also, I think people are (hopefully) more in touch with themselves as they age, and know what they want and expect. Another advantage is that they may have [already] done some traveling, and are more educated. Their expectations are more realistic.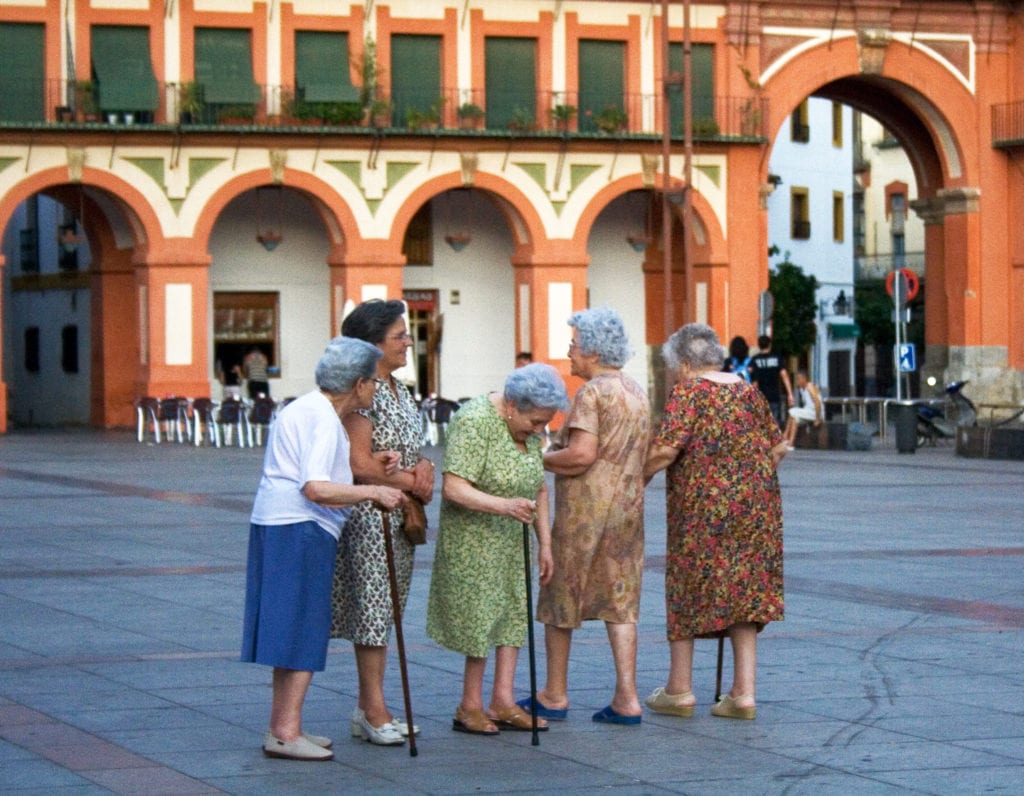 UW: How are you working to redefine senior travel?
BG: I very much enjoy the small group, in-depth travel experience for many reasons. I not only create and escort an occasional international group trip, but I work with superb suppliers that provide trips of this type, both custom and pre-planned. Groups of 12 or less have numerous advantages over bus trips of up to 45 passengers, so that's where I put my focus.Smaller groups with more time in destinations are more senior-friendly, as there isn't a rushed feeling. I have established relationships with smaller cruise ships, averaging 100 passengers or less. This not only gives the passenger exclusivity but is perfect for seniors. It's more like having your own yacht, with less fighting crowds! I do a lot of custom trip planning.
UW: How would you like to see the industry accommodate, support, and celebrate older travelers?
BG: I think the industry has adapted well to multigenerational travel, by virtue of the need to serve all markets. It's a necessity, as the aging population broadens due to better medical care and awareness of a healthy lifestyle. My only wish would be for the airlines to bring back senior fares. Now that their profit margins have grown so much, with all the add on fees for baggage etc., they can well afford to do so.
UW: What are a few extraordinary destinations that you would recommend to our senior readers?
BG: Oh, so many! First on that list is an African Safari in the Masai Mara of Kenya. Everyone I've sent on a safari has come back saying that it was their best trip ever. As we age, I think most of us learn to appreciate our most precious resource: nature. A safari provides nature at it's finest and is so easy to navigate. The typical (incorrect) preconceived notion about a safari is that it's challenging physically, lacks creature comforts, and is boring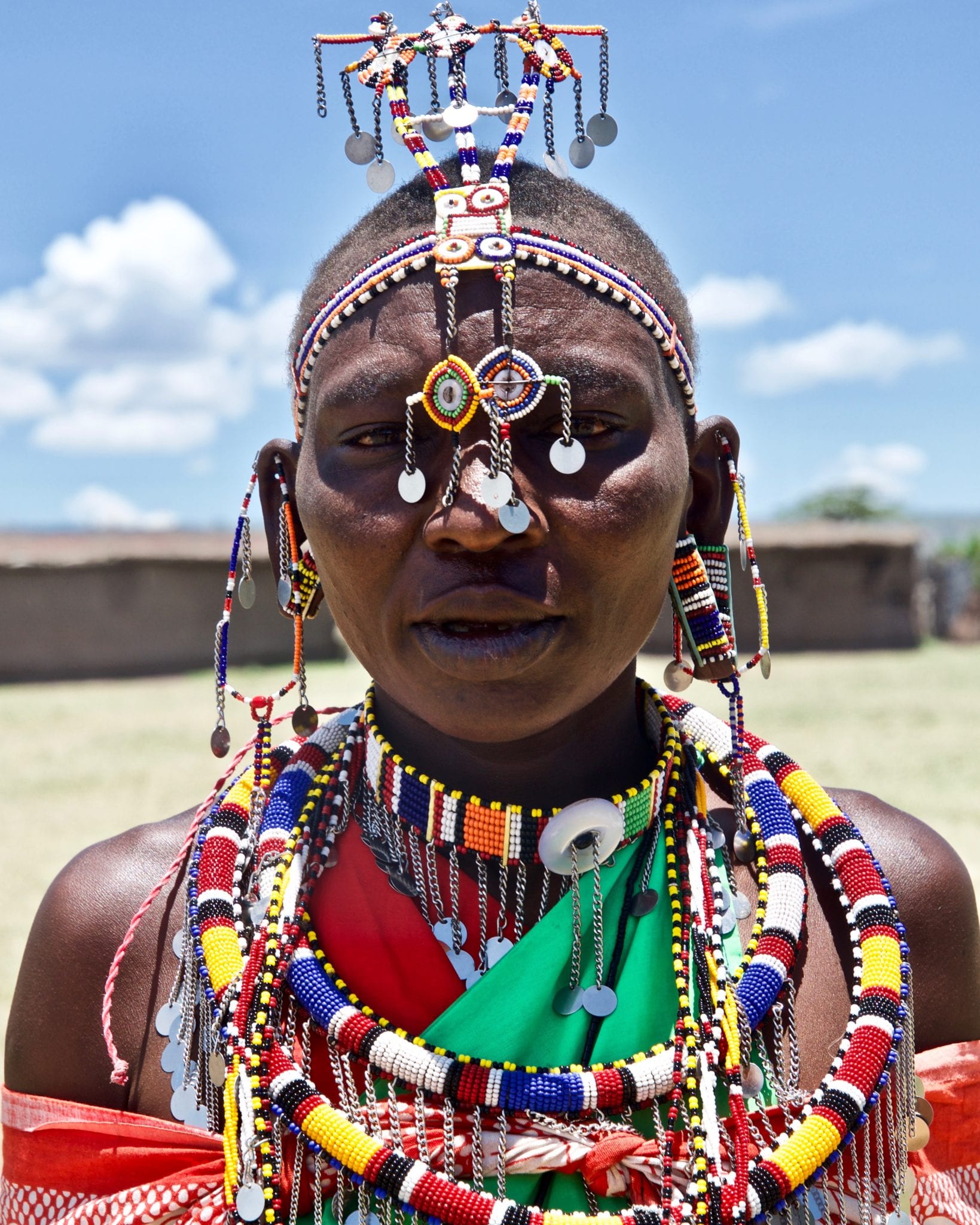 The reality is that it's a sedentary trip, which involves almost no walking, and provides "glamping" at it's best! It's about being spoiled rotten, complete with very comfortable accommodations, amazing food and drinks, and service beyond anything you've experienced. Some camps even provide WiFi and provisions for CPAP (continuous positive airway pressure) machines. Most safaris hop from camp to camp, which I have learned is a waste of time and effort. The central theme is nature, animals, and the Masai people. Hence why I design my safaris with a longer stay at one camp that provides the most authentic experience and the best game viewing. It saves money, energy and a lot of logistics.
Cruising anywhere is also the perfect venue for seniors, as it's so convenient to not have to pack and unpack, plus you can see so many different places without the logistics. Also, if you don't feel up to an activity, the ship is always there to keep you comfy, entertain and feed you. I think anywhere on your bucket list that piques your interest can be adaptable to senior travel. Some destinations are more challenging physically, of course, but that's an individual decision. I have an 80-year-old client who still scuba dives, so I never assume anything! I think the key is knowing what you want and knowing your limitations.
UW: Can you provide a couple of travel tips for senior explorers?
BG: Know your limitations, and don't try to exceed them. Be realistic. Don't set yourself up for disappointment. I have a client who needs a knee replacement and has mobility issues but wouldn't pass up on a family trip to Europe. He's home now, in severe pain from overtaxing his knee, waiting for his surgery. Was it worth it? Plus, had he fallen and needed medical help, he would have been a long way from home. Pick a trip that is not beyond your physical capabilities. At any age, be aware of your surroundings, be knowledgeable of unsafe places, and don't consume anything that you've been advised not to.
UW: What are your top three destinations for wildlife photography?
BG: In order: the Masai Mara in Kenya, Alaska, Cape Cod (for the best whale photography).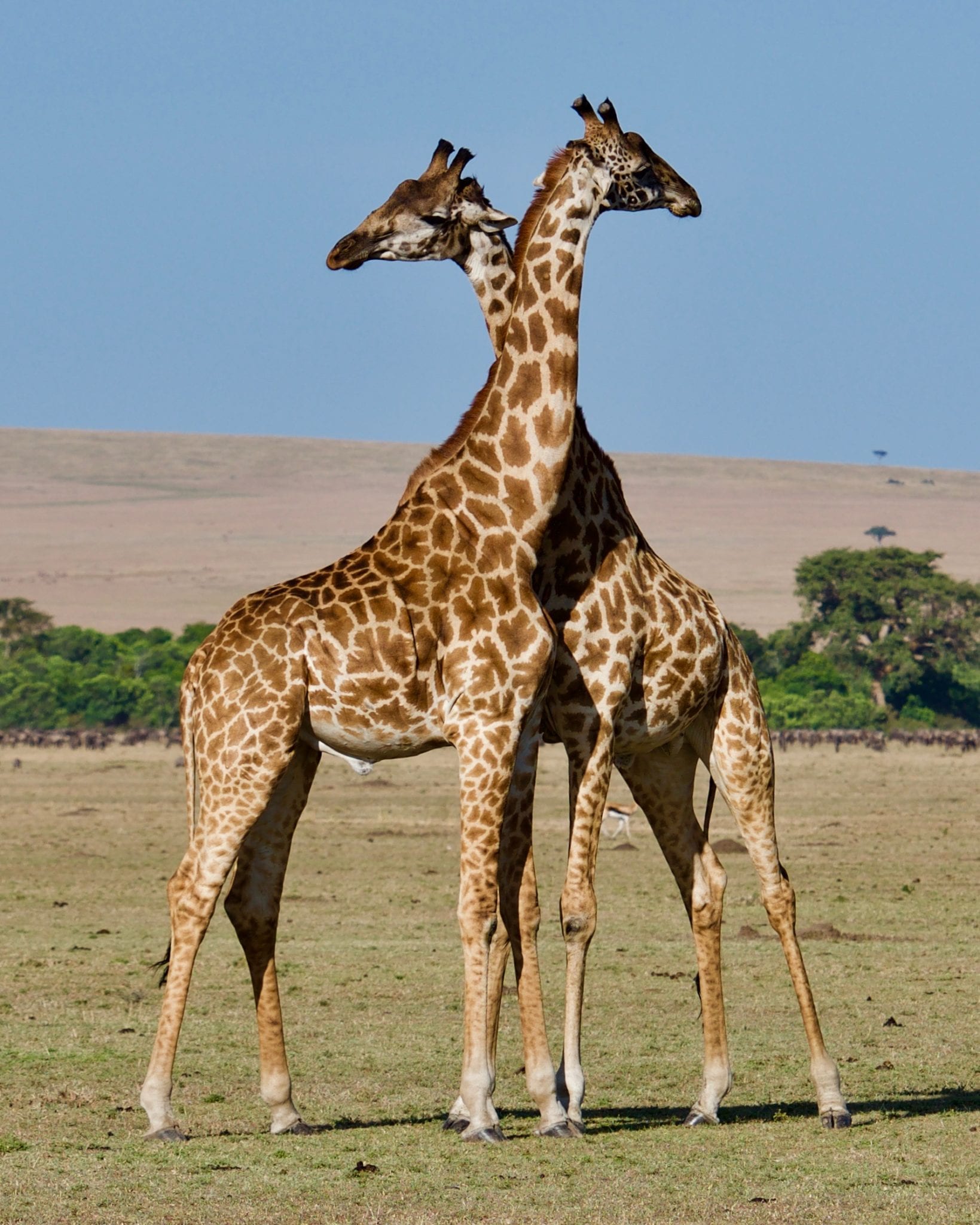 UW: Any trade tips for aspiring travel or wildlife photographers?
BG:Educate yourself in the basics of photography. Know your camera gear before you leave. Buy the best gear you can afford. Practice a lot before you leave for your trip. Your results will reflect following these basics. There are no shortcuts. It's an art. I know because I did it all wrong when I started and got very disappointing results. It's taken me years, a lot of education and practice, and lots of money invested to get results that I'm proud of. I'll never be done learning and improving. I wanted instant gratification, and it just didn't happen!
Again, it's all about expectations. If you want good shots without the effort, there are some great point-and-shoot cameras out there. I just recommended the Nikon P900 to one of my safari clients. She put it on automatic and she was very happy with her results. But, it's the top-of-the-line Nikon point-and-shoot camera, and she did work with it before she left. If you want great images, you will have to invest in a lot of time, money and education using a good DSLR camera and really great lenses. And even then, Nat Geo images are rare. I have to say, my iPhone X takes some amazing shots, but has many limitations. Also, the images don't have the quality to be enlarged. But it's pretty amazing for video and closer shots.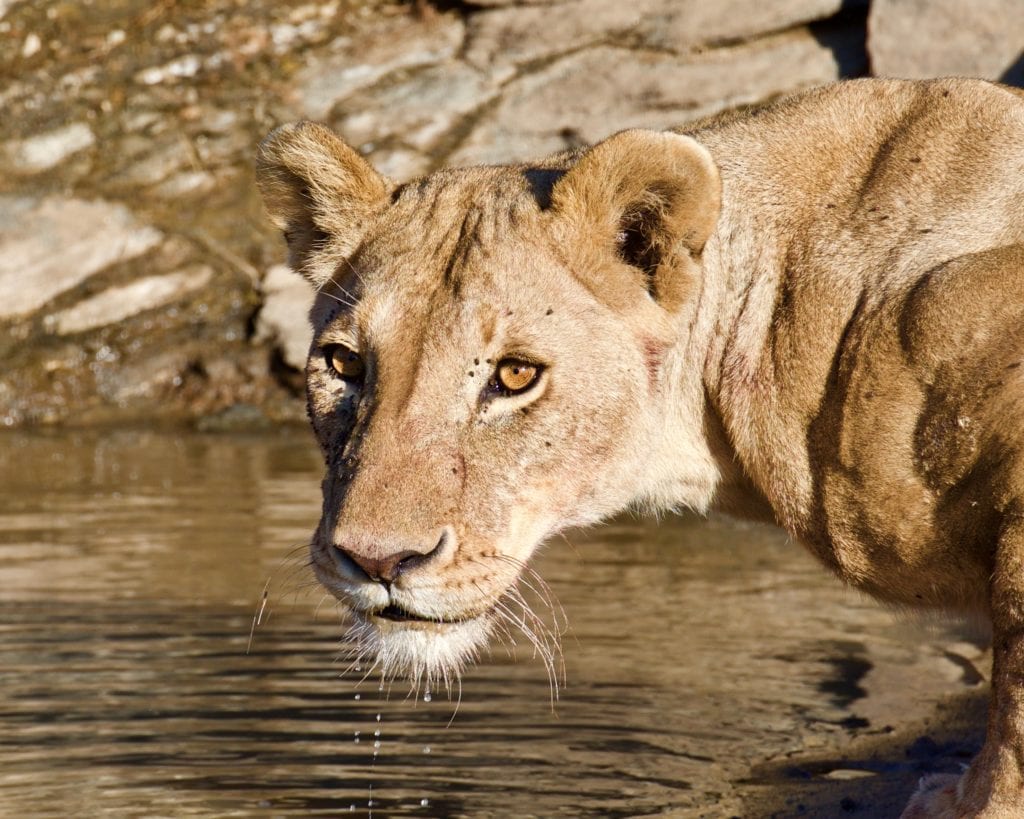 UW: Where are you off to next?
BG: Next year Churchill, Manitoba in Canada to photograph polar bears! And, of course, back to Kenya. Also on my bucket list is Machu Picchu, Mongolia, Vietnam, Iceland, and Japan. It's the gypsy in my soul.