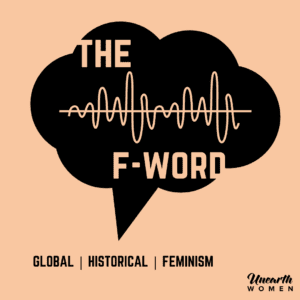 We get it, Feminism can be an ugly word with a branding problem.
Or it can be a battle cry!  A word imbued with hope and progress.
The F-Word Podcast is designed to help you navigate all of the good and bad ascribed to the term "Feminism".  And help you figure out where you fit in. Explore feminism from a global and historical perspective with us.
YOUR VOICE MATTERS
We would love to hear from you.
Tell us: What does Feminism mean to you?
Call (970) 510-0334 and leave us a message!
EPISODE ONE COMING SOON