A short drive from New York City is a different world resplendent with natural beauty, charming towns, and a slew of locally-owned businesses celebrating the artistic talents and fresh produce of upstate New York and Long Island. From authentic Indian fare at Nani's Indian Kitchen in Saratoga Springs to the enviable forest views of woman-owned Urban Cowboy in the Catskills—these female hoteliers and foodies are making an inspiring difference in New York State tourism.
1. The Roundtree Hotel on Long Island
Owner of The Roundtree in Amagansett, Sylvia Wong is a seasoned lawyer, former IBM employee, and current partner at a private real estate investment firm. She purchased, reconstructed, and redesigned the property after years of dreaming of diving into the hospitality industry. The Roundtree Hotel opened in June 2020, and though she faced challenges amidst the pandemic, Sylvia has proudly turned her luxuriously cozy cottage respite into an established must-visit hub in the Hamptons, quickly landing globally recognized accolades across the travel industry.
2. The Amelia Hudson
The Amelia Hudson, Shannon Wu's first hotel property and second venture in the Hudson area blend her personal affinity for a clean, simple design with that of the ornate original house, creating a unique space that seamlessly marries the two aesthetics. Shannon's desire to preserve the history and character of the house was influenced by her childhood in Beijing, where many older homes were demolished. Important to Shannon was the feng shui of the house to ensure that each room projected positive energy.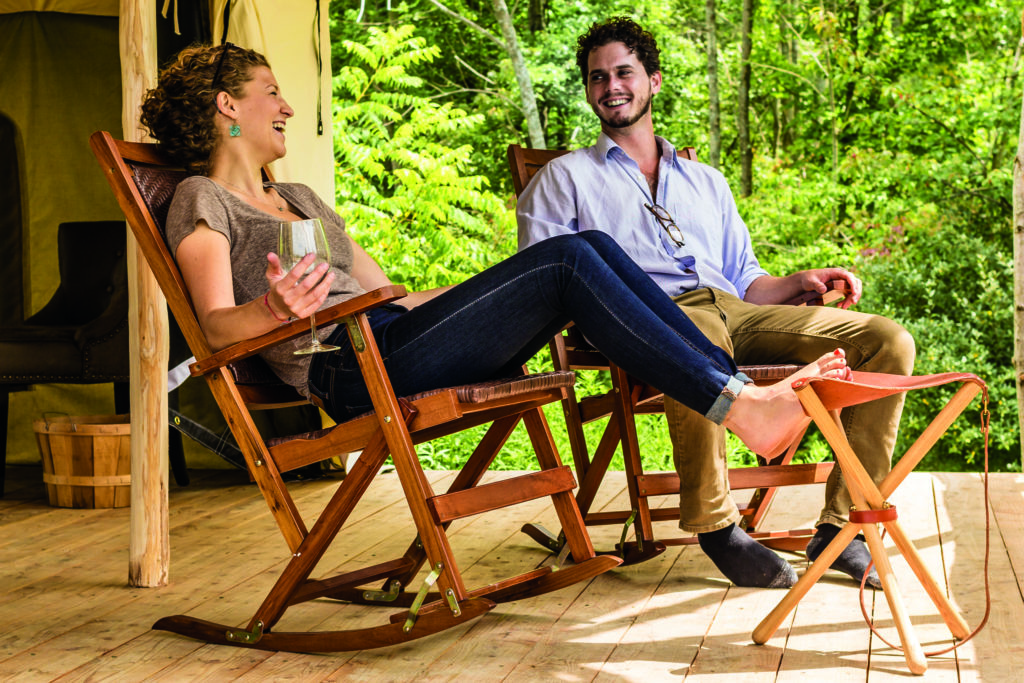 3. Firelight Camps in Ithaca
Emma Frisch founded Firelight Camps in 2014, a premier glamping destination on the East Coast. As co-owner and culinary director, Emma oversees food programming, food product development, merchandise, and marketing, while developing new plans for expansion to other properties. In addition, Emma was a top finalist on Food Network Star Season 10 and is the author of emmafrisch.com.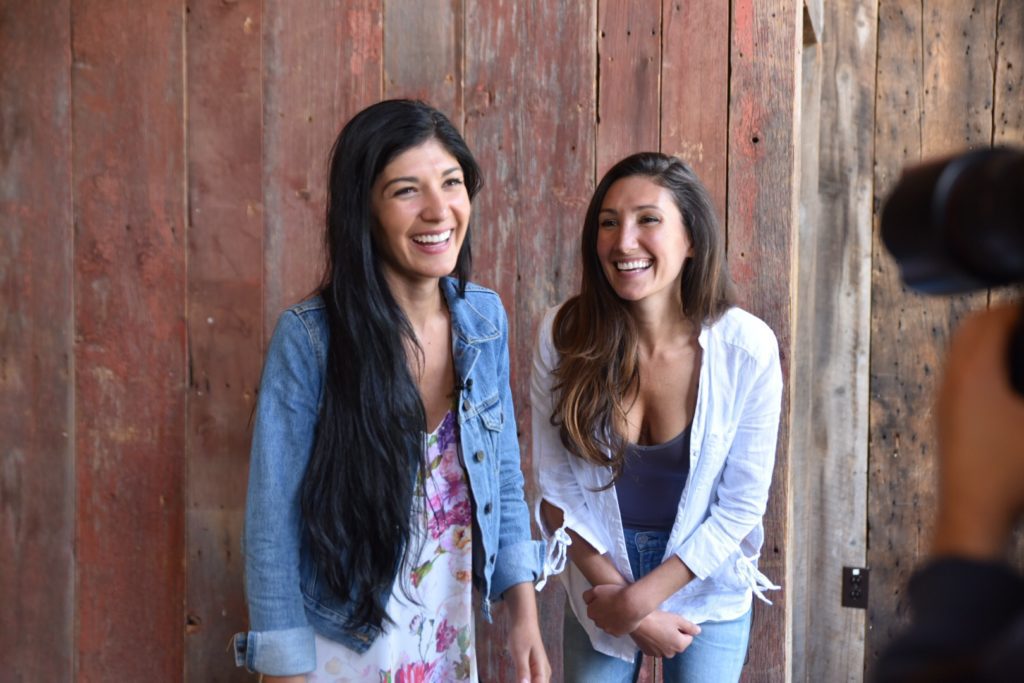 4. Cedar Lakes Estate in Port Jervis
Sisters Stephanie and Lisa Karvellas are the co-founders of Cedar Lakes Estate, a 500-acre retreat founded in 1929 as a sleepaway camp. In 1986, the Karvellas family purchased the property creating a training camp for elite athletes. In 2011, the sisters decided to build a business where they could foster their love for food, events, and affection for their childhood home, building cottages, a barn, and stunning venues for weddings and retreats. When the pandemic hit, the sisters got creative, pivoting to transform Cedar Lakes into an all-inclusive resort model, now permanent from November through April.
5. Urban Cowboy in the Catskills
Jersey Banks has a degree in dance but when graduating opportunities were not abundant, she used her modeling and music experience to find herself in the nightlife and hospitality industry. Looking for a change, she became interested in real estate, leading her to meet business and now life partner, Lyon Porter. In 2014, they created Urban Cowboy Brooklyn which exploded into a sensation. "The Cowboy" expanded and the newest property, The Lodge, is a 28-room property in Big Indian, NY. The hotel features rooms with custom wallpaper, bathtubs, and private decks with forest views as well as two standalone suites, The Cabin, with a King size bunk bed, and The Chalet, with a full kitchen and a cozy fireplace.
6. Eastwind Hotels & Bar in the Catskills
As Creative Director of Eastwind Hotel Bar, Julija Stoliarova conceptualized, sourced, and executed the interior design for Eastwind's public spaces and guest room accommodations spanning the Bunk House, Hill House, and glamping cabins and suite. Julija's passion for design began at an early age leading her to study Accessories Design at the Fashion Institute of Technology and create her own Italian leather luxury handbag company. Shortly after, Julija found her passion for the hospitality industry working within properties including The Standard Hotel and Sunset Beach, An André Balazs hotel.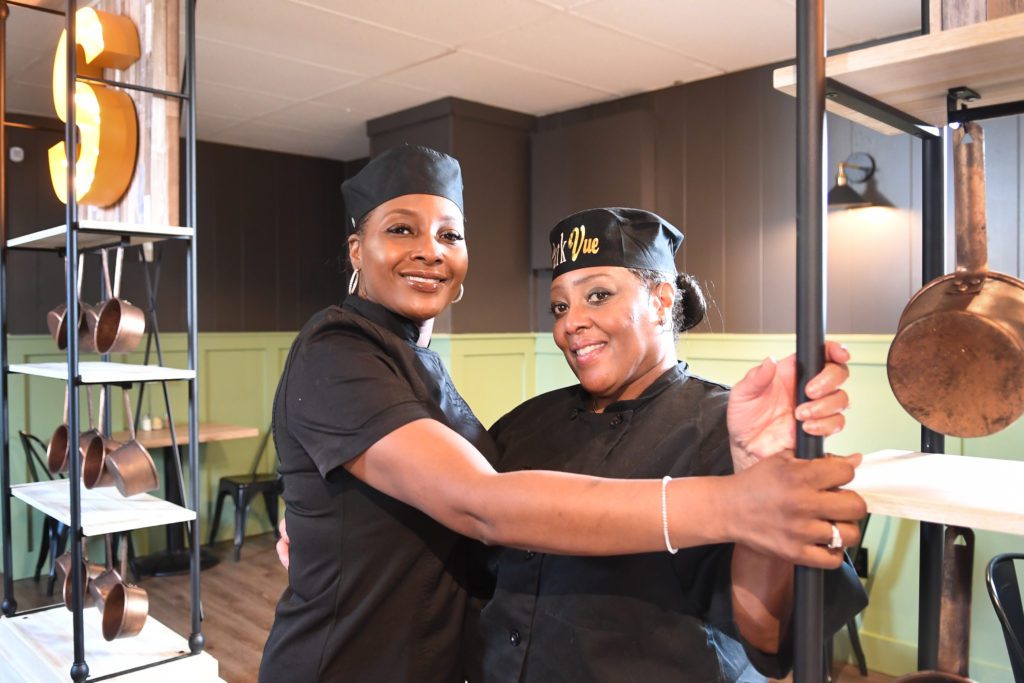 7. Park Vue Soul Food in Buffalo
Comfort food reigns supreme on the menu of Park Vue, a soul food restaurant at the edge of the city's Schiller Park. Mother and daughter owners Harrita West and Schenita Williams yearned to try their hands at being restaurateurs while creating a welcoming place for their community. In recent years, the restaurant was featured on the Food Network's show, Restaurant Impossible.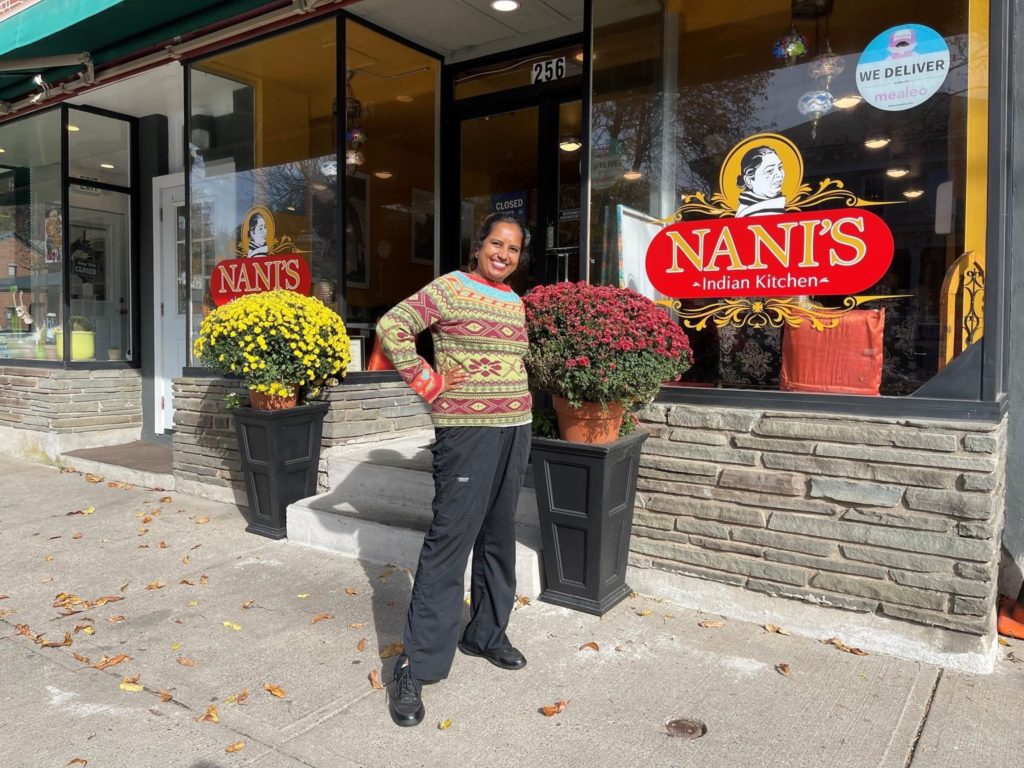 8. Nani's Indian Kitchen in Saratoga Springs
Nafeesa Koslik opened her restaurant Nani's Indian Kitchen during the pandemic and overcame many challenges. She has worked her way up through the ranks in the hospitality industry and the private sector. Having moved here from India with her family in her late teens/early twenties with virtually nothing, Nafeesa has achieved personal and business success as an entrepreneur, community member, and mentor to many.
9. La Talaye Catering & Event Design/Café in the Hudson Valley
Chef Michelle Timothee opened her Haitian bistro La Talaye with the goal of featuring international cuisine with a Caribbean twist, using fresh, organic, and local ingredients. A seasoned culinary professional, Chef opened her first restaurant at the age of 20 in her native Haiti. She immigrated to the United States in 1998 and studied culinary arts at Rockland Community College and the Culinary Institute of America.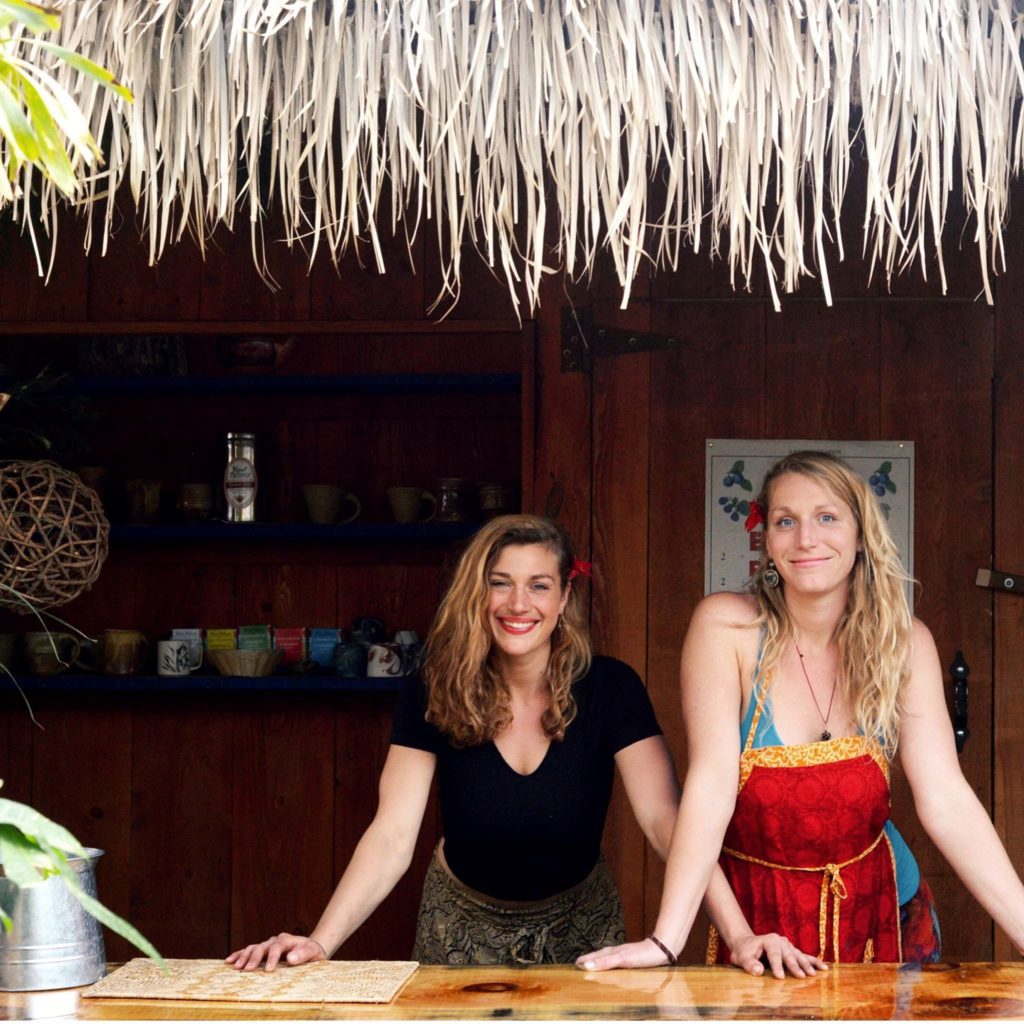 10. Origins Cafe at Carefree Gardens in Cooperstown
Origins Café, owned by sisters Dana and Kristen Leonard, is located just outside the one-stoplight village of Cooperstown. The seasonal café is built within their family's greenhouse where they pick fresh ingredients. In addition to supporting local farmers and purveyors – they also provide a place for local musicians. The sisters believe in reducing the environmental impact of food, hosting events that aim to educate the next generation. Their store sells goods from females around the world that they gather on their travels.
Did we miss anything? Help us improve this story by sending us your tips!