In the cut-throat culinary world, women still have a long way to go. According to research by Zippia, of the estimated 140,000+ chefs currently working in the United States, less than 30% are women. To drill down into the racial disparities of today's chefs is to uncover an even more jarring gap, with less than half of all American chefs identifying as BIPOC. For this reason, it is crucial to celebrate the BIPOC women who manage to break through the glass ceiling and proudly claim their place in the pantheon of chefs.
In cities like Houston, San Diego, and Seattle—these female Asian chefs are both shaking up their local culinary scene and paving the way for other aspiring BIPOC chefs. With Michelin and James Beard recognition and undying admiration from their local communities, these three female Asian chefs are catapulting their prospective cities to new culinary heights.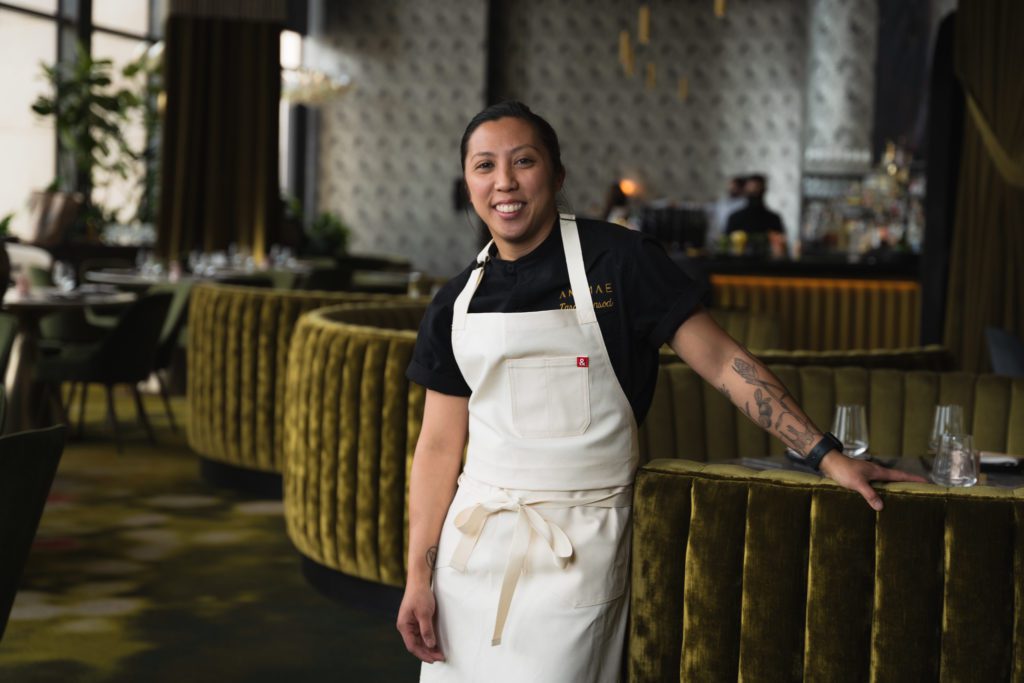 Tara Monsod of Animae in San Diego
Standing at 5'2" and grinning from ear to ear, passersby may be surprised to learn that Chef Tara is a powerhouse chef and invested community member creating Filipino and Asian dishes that spur delight. Often found walking around her dining room to visit with guests, the LGBTQ+ chef is personable and genuine, dramatically impacting San Diego's culinary scene. 
San Diego County has the second-largest Filipino American population of any county in the nation and is only two hours outside of one of America's most prominent culinary scenes. With that influence, Filipino food is ready to take off in San Diego, and one of the chefs leading the helm is Executive Chef Tara Monsod, curating a unique journey into her upbringing for guests at Animae through flavors and experiences that encompass her Filipino roots against the backdrop of an award-winning, luxurious restaurant space, one that has even attracted 2021 Michelin Plate honors and an Eater Award for Best Reinvention at Animae.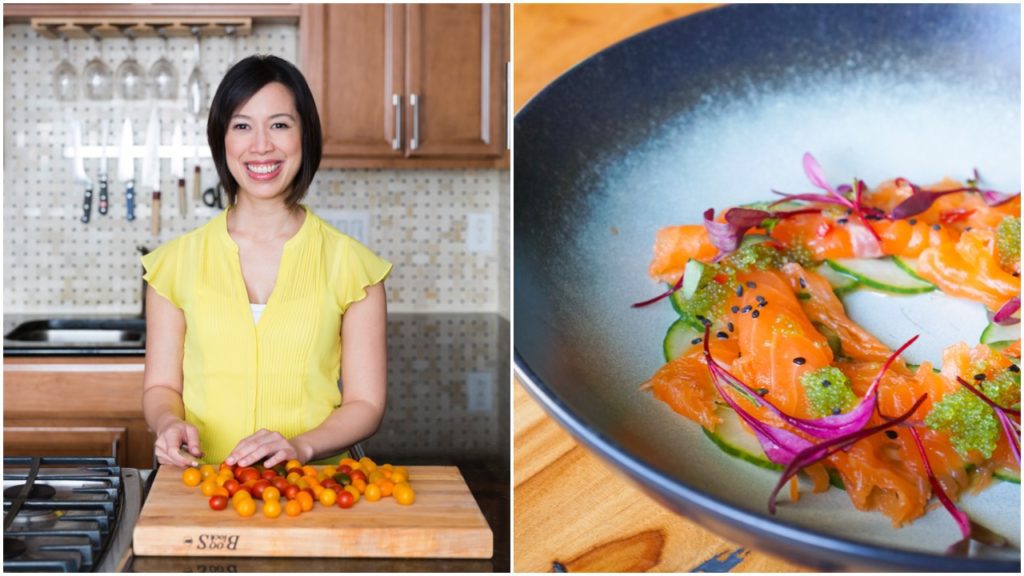 Christine Ha of Xin Chào and The Blind Goat in Houston
Christine Ha is a Vietnamese-American chef from Houston, Texas who is best known for being the blind winner of "MasterChef" with Gordon Ramsay in 2012. Following her televised win, she authored the New York Times best-selling cookbook, Recipes from My Home Kitchen, and judged "MasterChef" Vietnam Season 3.
Ha opened her first restaurant, a 400-square-foot station called The Blind Goat in Houston's Bravery Chef Hall in 2019. The Blind Goat received three stars from the Houston Chronicle and was named a semi-finalist for Best New Restaurant in America by the James Beard Foundation in 2020. Not only being an advocate for people with disabilities, and receiving the 2014 Helen Keller Personal Achievement Award, Ha's restaurants bring Houston's thriving culinary scene into the spotlight.
At her other restaurant, Ha brings a contemporary take on Vietnamese cuisine to Xin Chào, using locally sourced ingredients from Texas and the Gulf Coast. Ha's food is a homage to her and Tony Nguyen's Vietnamese heritage and family recipes while also playing with the regional flavors that she grew up eating. Welcoming guests with southern hospitality, Christine Ha and her restaurants are drawing much-deserved attention to Houston's culinary landscape.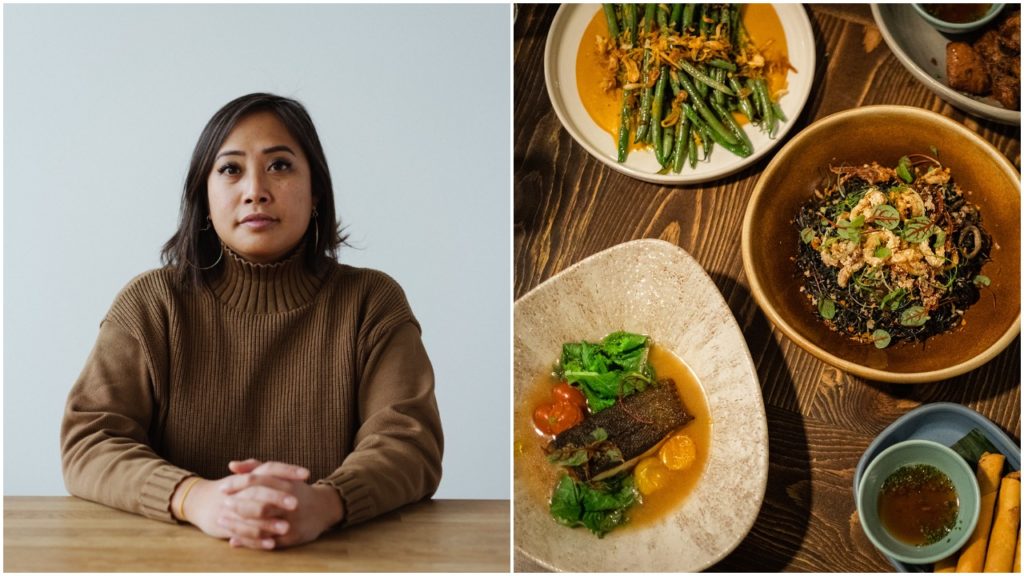 Melissa Miranda of Musang in Seattle
Female Asian chef, Melissa Miranda is the owner of Musang, a Filipino restaurant and community space that opened in Seattle's Beacon Hill neighborhood in January 2020. Growing up on the South Side of Seattle, Mel was fortunate to be surrounded by Filipino American influences in her family and community. Her fondest memories are of watching her Lola cook dinner while sneaking her candies, eager to share her memories of food from the Philippines.
Mel attended culinary school and worked in kitchens in Italy, before cooking for two years in New York City. After returning to Seattle, she saw that the neighborhoods she had grown up in had changed. The small family businesses and community spaces she loved so much as a child had mostly closed, and there were few places left for Filipino Americans to gather.
While working as a sous chef at Bar Del Corso, Mel got to work developing Musang. It quickly grew from a weekly pop-up to a brick-and-mortar in the heart of Beacon Hill, where the first thing you smell is the sweet and nutty aromas of gently fried garlic, which shows up in any number of the dishes that chef Mel serves. To Mel and many of the diners who come to Musang, this is the aroma of home. Now in its third year, Musang has become a place that Mel proudly calls "for us, by us."