Carla Geyser is a South African-based adventurer, humanitarian, eco-warrior, and the founder of the Blue Sky Society Trust. Her non-profit organization was founded with a mission to protect, preserve, and improve life for people, wildlife, and communities in need. In 2016, Geyser led the first all-women expedition from South Africa to Kenya called the 'Elephant Ignite Expedition.' Traveling almost 10,000 miles across 10 countries, Geyser took her group of female travelers to visit over 37 conservation organizations across Africa.
As a recipient of the Regional Business Achiever Award from the Business Women's Association (BWA), Geyser is a powerful advocate for socially conscious and responsible travel. Recently, Unearth Women partnered with Geyser for her next expedition to Mozambique. This September, Geyser will take travelers on a journey to Gile National Reserve, Bazaruto Island, and Garongosa National Park in an effort to promote wildlife conservation efforts. Unearth Women caught up with Geyser to learn how she started Blue Sky Society Trust.
Unearth Women (UW): What inspired you to first start Blue Sky Society Trust?
Carla Geyser (CG): I have always been a giver and love to help where I can. In 2012, I started hearing about the devastating effects of poaching in Africa. We are loosing up to two game rangers a week, three rhino and 98 elephant and countless pangolin, wild dog and lions a day to poaching and human-wildlife conflict. These stats are devastating and made me realize that I needed to take action sooner rather than later. So, I started the Blue Sky Society Trust.
The concept of a blue sky has many modern interpretations, but for most of us, the vast blue sky above us is a symbol of infinite possibility. My father always encouraged us to have a positive attitude. The name Blue Sky Society ties in with my Dad's positive outlook and the crucial lessons he taught me about bringing out the best in myself and others, about the importance of a positive attitude in everything I do and how happiness has a ripple effect.
UW: Tell us about the process of creating your non-profit organization.
CG: It has been a long journey, filled with many bumpy roads of highs and not so highs, sleepless nights, fear, countless tears, and many daily challenges. People telling me that I can't do this or I can't go there because it's too dangerous, but that's just part of life and owning your own business. Fortunately, I am quite stubborn and persistent.
I have learned over the past few years that if you firmly believe in something there is nothing that can stop you until you achieve it. Life will knock you down 10 times and we must be able to get up [and keep going]. It's about supporting each other and lifting each other up. We live in a world that is ruled by fear because we are so afraid of achieving greatness. Each of us can do great things and I love to inspire people to go out there and do them.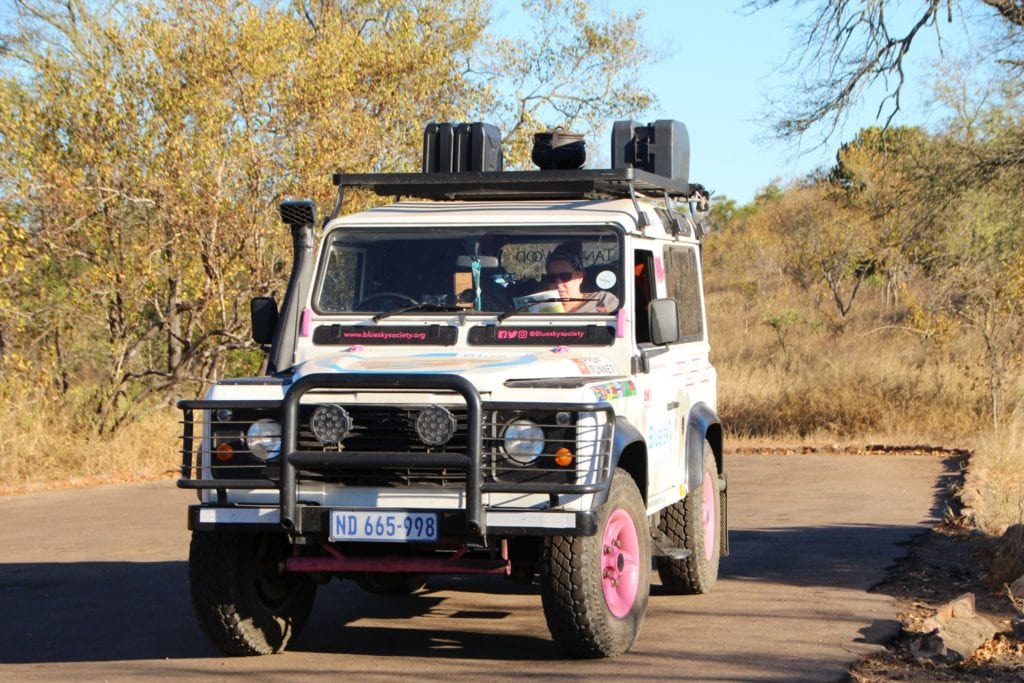 UW: What do you love most about leading trips?
CG: What I truly love about my work is that I get to wake up every day and do something that I love. I get to inspire and encourage individuals to go out there and do things that inspire them. It's truly the most wonderful thing in the world. These expeditions change people, they ignite something inside each lady and often people leave on a different life path motivated to go out there and follow their dreams and aspirations.
I also love to see how people connect on different levels. Ladies that come on these trips are all from different backgrounds, different countries, and different ages but connect with one common purpose—making a difference for wildlife conservation.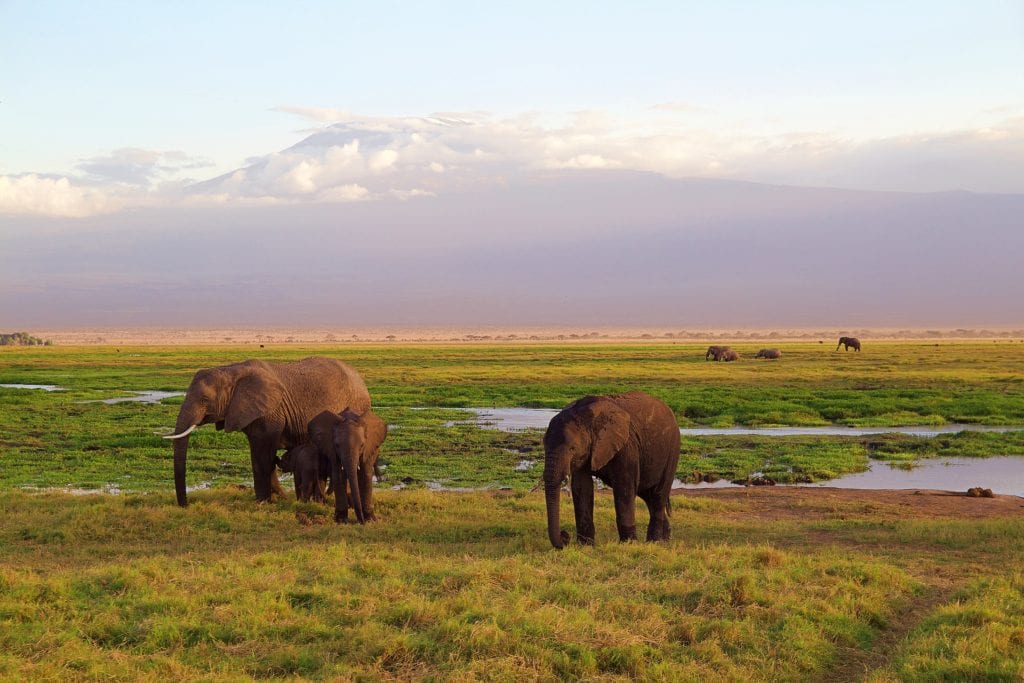 UW: How do your expeditions help preserve wildlife?
CG: One of the greatest problems with society today is that people believe that someone else will save our animals, someone else will help our communities or educate our children. I have learned that we cannot rely on the next generation to do it, it has to be us and it has to be now. We simply don't have the time. We are the ones that have created most of these problems and we are the ones that need to come up with the solutions.
We have so much out there that is still worth fighting for. [Blue Sky Trust Society's] expeditions allow people the option to go out there and feel that they have made a real difference.