One of my favorite things to do when traveling is to discover a women-owned shop. Not only do these locally-run businesses sell items you're unlikely to find at your mass-produced souvenir store, but they always have a mission to support other women in the community. One such shop is Chichi, in the capital city of Willemstad on the Dutch Caribbean island of Curaçao.
Something to know about Willemstad. The city is quite literally bursting with color, which was not always the case. It's widely believed that back in the early 19th-century, Governor-General Albert Kikkert reportedly suffered from migraines and found the entirely white-washed Willemstad to be utterly blinding. The glean from the buildings supposedly made the General's migraines worse and so, he issued a decree for Willemstad residents to paint their houses anything other than white.
Of course, as the story goes, it's believed the General had an alternate motive beyond migraines, as he was said to be the sole supplier of paint on the island. Whatever the reasoning behind the decree, Willemstad soon transformed into a rainbow of Dutch colonial architecture-meets-Caribbean flare. The beauty of Willemstad caught the attention of UNESCO who declared the entire capital a World Heritage Site. Tucked inside this city, is a women-owned shop named Chichi, that is as colorful as its address.
"Chichi" is a Papiamentu word for "older sister" and a term of endearment that has become synonymous with strong, proud Caribbean women. At this hole-in-the-wall shop, local female artisans sell handmade and hand-painted Chichi dolls in curvaceous forms with vibrant colors (as well as Chichi cats and dogs). The dolls are made at Serena's Art Factory, near the Aloe Plantation and Ostrich Farm on the east side of Curaçao.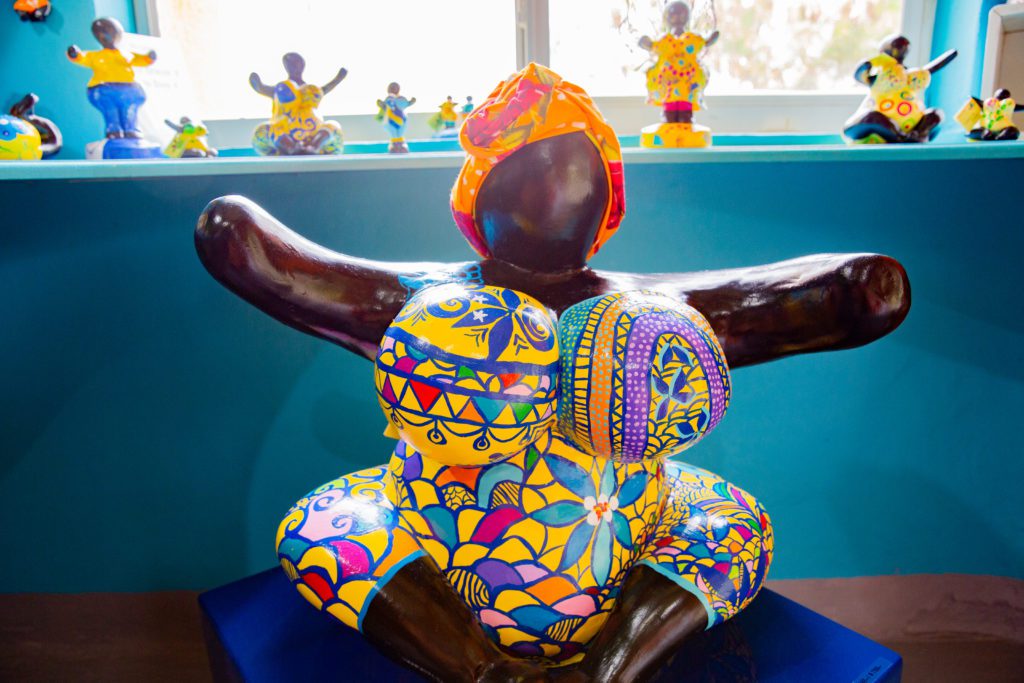 It's at the factory, that the Chichi dolls are sculpted, polished, and eventually painted by a team of local women whom the founder, Serena Janet Israel, trained herself. Serena is a professional mould maker, designer, art restorator, artist, and art teacher from Germany who is now living as an ex-pat on the island. Pouring her talents and skills into the local community, she has managed to create a space that honors the women of Curaçao while simultaneously supporting their work. If headed to Curaçao, you can book a workshop at Serena's Art Factory or stop by the Chichi store in Willemstad for a colorful souvenir that supports local women.