When one thinks of the nation's capital, it can be easy to imagine a male-dominated political arena unfolding in the shadow of the phallic-shaped Washington Monument. But, surprisingly, Washington D.C. has been touted as one of the top 10 places in the United States for female entrepreneurs. In this iconic city, finding and supporting women-owned businesses is a breeze.
Whether it's an immigrant woman-owned restaurant serving devastatingly good Egyptian street fare or the power duo who started a cupcake revolution — women today are shaping and defining the District from the White House (here's looking at you, Madame Vice President!) to the charming streets of Georgetown.
Women continue to carry that torch of progression and change, be it a women-run distillery supporting aspiring female politicians or a store that doubles as an activist hub. This feminist city guide to Washington D.C. both honors the women of our past and the ladies of our future whose businesses and ambition are what truly give this nation hope.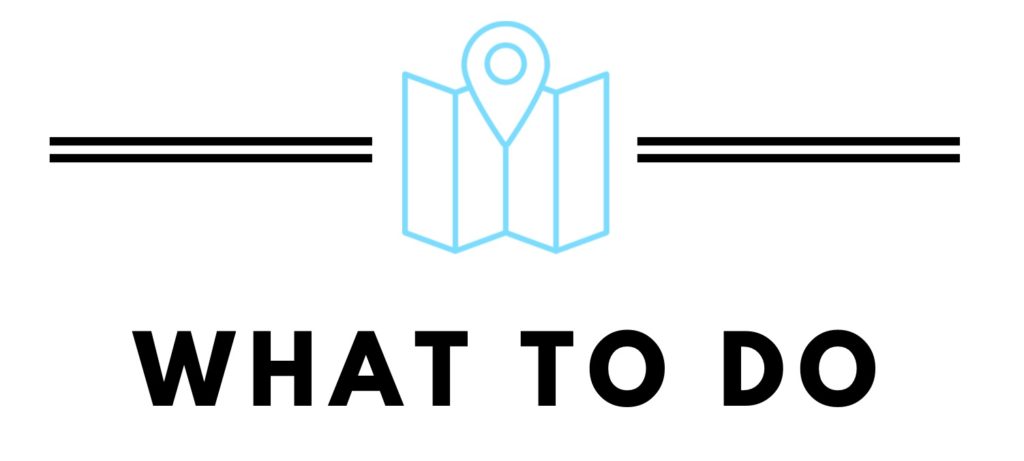 The Only Museum Dedicated to Female Artists
The National Museum of Women in the Arts (NMWA) has a collection of more than 5,000 objects made exclusively by female artists. Championing women through art, NMWA advocates for more representation for female artists through its programming. The museum typically hosts 10 exhibitions a year, maintains a library that houses resources highlighting gender disparity in art, and offers fierce women's tours.
A Historic Site Dedicated to a Great Civil Rights Activist
Mary Mcleod Bethune Council House National Historic Site served as the headquarters of the "National Council of Negro Women," which was founded by educator, civil rights activist, and White House advisor Mary Mcleod Bethune. Today, the museum honors Bethune's legacy with exhibits and guided tours.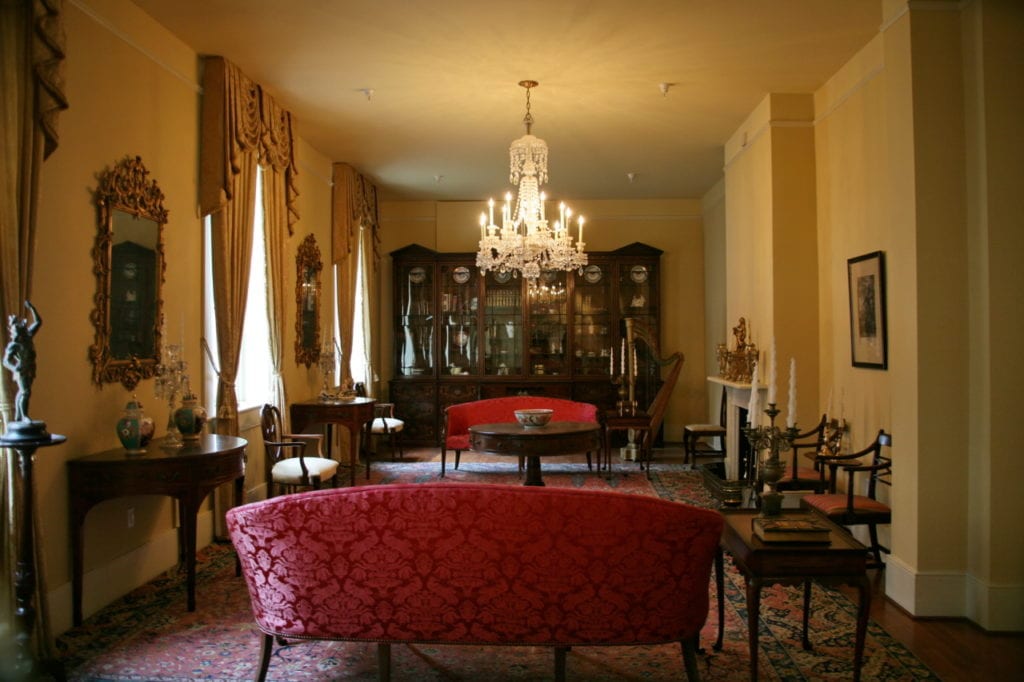 Learn About the Daughters of the American Revolution
The Daughters of the American Revolution (DAR) consists of a group of women who directly descend from a person involved in the United States' efforts towards independence. DAR is a non-profit women's group focused on promoting historic preservation, education, and patriotism. The Daughters of the American Revolution Museum has 31 rooms showcasing American interior decor that dates from 1890 to 1930.
Walk Through the Gardens of a Famed Socialite
Hillwood Estate Museum and Gardens served as one of the residences of Marjorie Merriweather Post, a socialite and owner of General Foods who bought the home back in 1955. Her vast collection of Russian art, which she acquired over her lifetime, is on display at the museum. Outside, guests can roam the vast gardens surrounding the estate.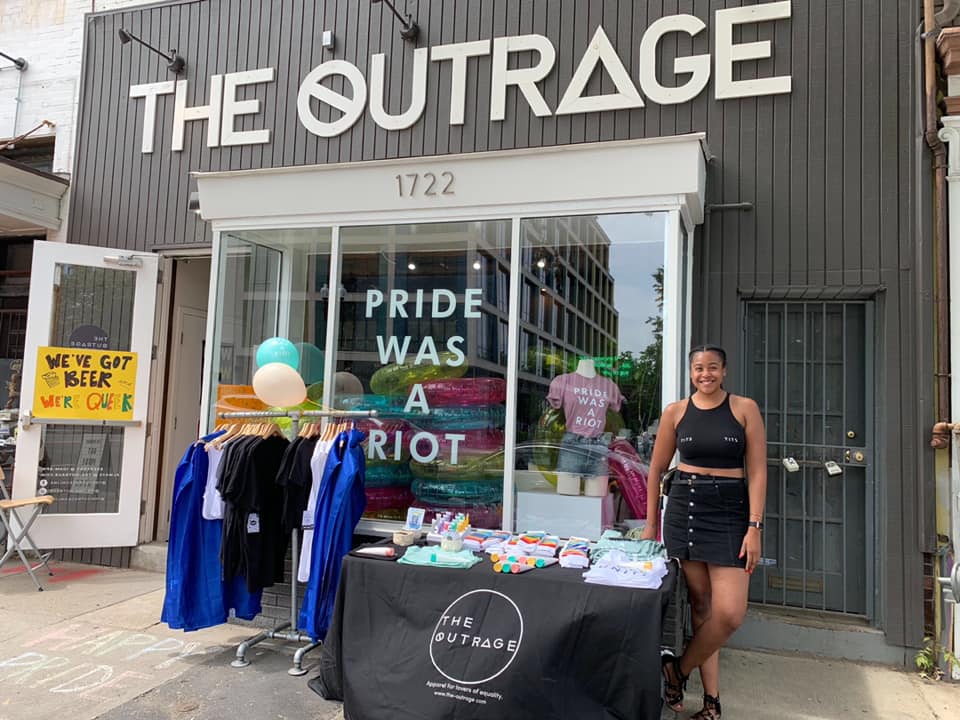 Shop at this Store-Meets-Activist Hub
The Outrage is self-described as a hub for activism where the power of community combines with fashion. On the surface, The Outrage may look like an edgy boutique, but they are so much more than that. The Outrage makes a point to donate proceeds from every single purchase to progressive organizations. This ties directly into their mission, which is rooted in helping people find accessible ways to support the progressive movement. The Outrage community plans marches, hosts events, and offers programming to inspire activism.
Visit the Woman's National Democratic Club Museum
The Woman's National Democratic Club Museum is located in a historic building that was once the residence of the renowned opera singer Sarah Adams Whittemore. The permanent collection includes paintings of women who were key members of the Women's National Democratic Club, such as founding member Florence Jaffray Harriman and her mother, Caroline Eliza Hurst.
Take a Yoga Class at this Female-Owned Studio
Bluebird Sky Yoga is a woman-owned yoga studio founded by Jennie Light, who was named "One of the Top Yoga Instructors Under 30 to Watch" by Yoga International. Bluebird acts as both a community space and art gallery featuring a rotating selection of works by female artists.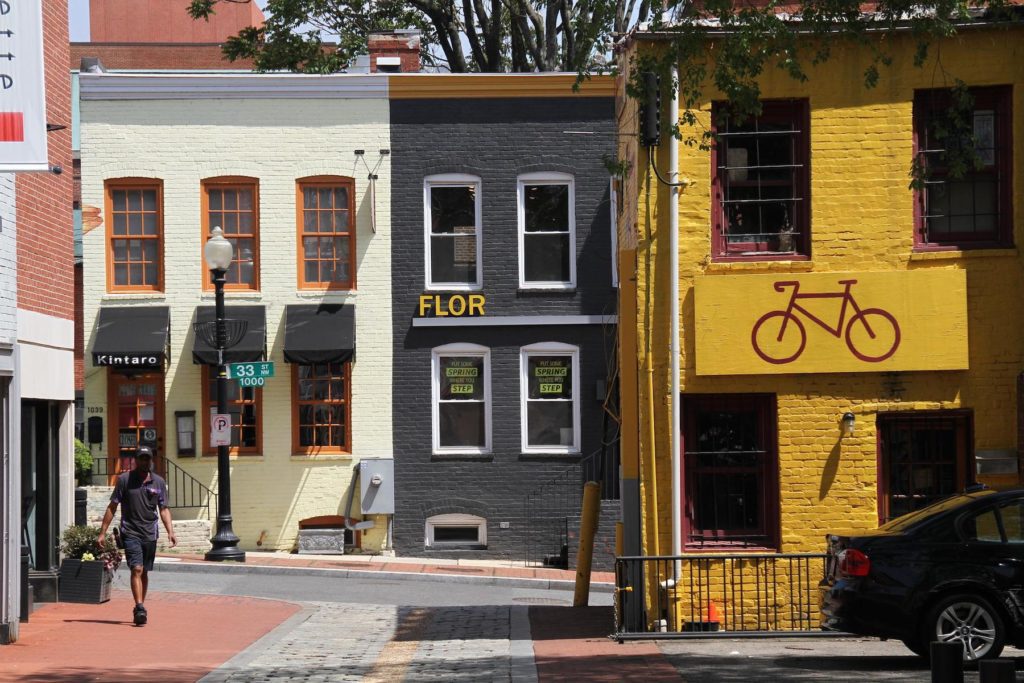 Self-Care at this Woman-Owned Shop in Georgetown
The neighborhood of Georgetown is just about the most charming area you can imagine. Home to a slew of boutique shops and beautiful cafes, you can spend hours just admiring the Federal-style architecture that lines these historic cobbled streets. While here, make sure to pop into Take Care, a woman-founded shop selling naturally-derived skincare and cosmetic products that place an emphasis on botanical ingredients. Whether it's lipstick or face scrub, you can feel good knowing your purchase is both vegan and cruelty-free. For an added bonus, check out the crystal shop in the back called District Mineral.
Your One Stop Woman-Owned Shop
Salt and Sundry is a one-stop shop for beautiful gifts, tableware, and home furnishings. Opened in 2012 by Amanda Mc Clements, this lifestyle and home boutique sells many female-owned brands, such as Happy Habitat, Bryar Wolf, and more. For a truly special experience, head over to Union Market, where you'll find a Salt and Sundry pop-up store tucked between the many food stalls and wine bars.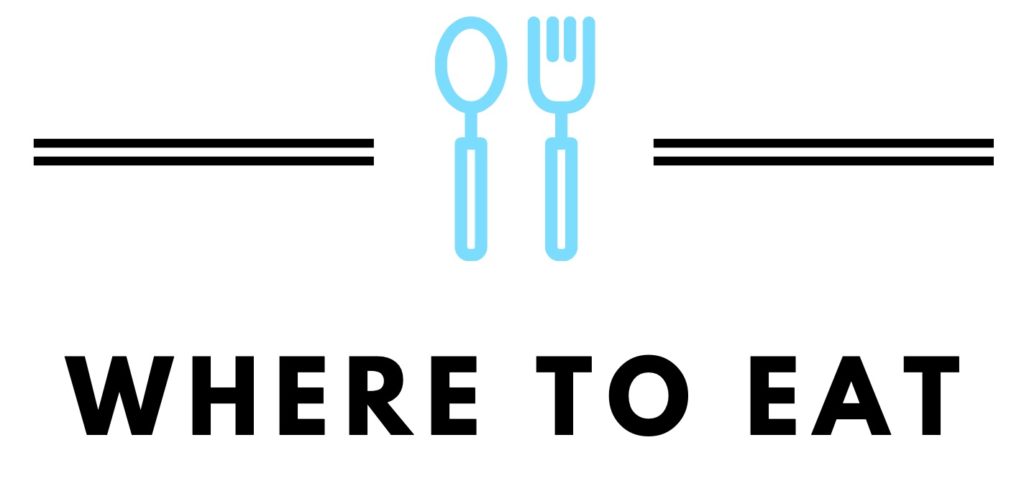 Voted the Best Ice Cream in America
Ice Cream Jubilee has been continuously named one of the best ice cream shops in America by several publications, including Thrillist, Food Network, and FOOD & WINE. Owner Victoria Lai began making ice cream in her Brooklyn apartment back in 2009, experimenting with flavors in her spare time. Despite her full-time job in corporate law, Lai decided to apprentice at a pie shop in New York and develop her passion for flavor. When Lai moved to D.C. to accept a job working as a presidential appointee at the Department of Homeland Security, she brought her love for ice cream with her. In 2013, after graduating from the Penn State University ice cream seminar, Lai began making and selling ice cream in grocery stores in her spare time. As her ice cream gained momentum, Ice Cream Jubilee was born.
The Women-Founded Cupcake Bakery That Set a Trend
Whether you're doing it for Instagram or to satisfy your sweet tooth, visiting Georgetown Cupcakes is always a good idea. Owned by sisters Katherine Kallinis Berman and Sophie Kallinis LaMontagne, the bakery opened in 2008 to rave reviews. Since its opening, Georgetown Cupcakes has expanded to other cities, including New York and Boston. Arguably considered the pioneer of "the cupcake trend," you'll want to try their signature red velvet cupcake.
Try the Crack Pie at the One and Only Milk Bar
Founded in New York back in 2008, Milk Bar is a popular woman-owned bakery chain that is best known for its crack pie and cereal milk soft serve. Owner Christina Tosi began Milk Bar with help from Tosi's then-employer, David Chang of Momofuku. Today, Milk Bar is a must-visit bakery with a flagship location in D.C.'s Logan Circle neighborhood.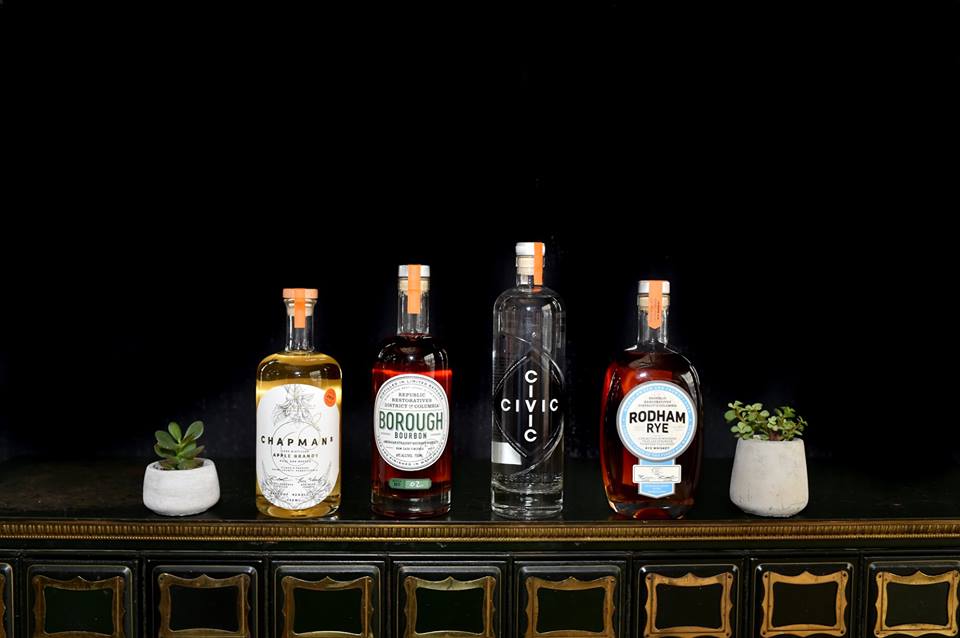 Grab a Drink at this Women-Owned Distillery
Pia Carusone and Rachel Gardner own Republic Restoratives, the first women-owned distillery in Washington D.C. They are also part of the Women's Cocktail Collective, which is comprised of 10 female spirit producers who want to spotlight women in the industry. Try the Rodham Rye, a whiskey named in honor of Hillary Clinton, of which a percentage of proceeds go towards helping more women run for office.
A Restaurant Inspired by a Woman's Travels
Compass Rose is a woman-owned restaurant founded by Rose Previte, who spent four years living abroad and traveling to over 30 countries. When she returned to D.C., she wanted to share her experiences through flavor and eventually would go on to open Compass Rose. When dining at a restaurant founded by a traveler, you can expect to find an eclectic menu with international flavors. From Argentina-inspired appetizers to Sri Lankan dishes, Previte's restaurant truly takes its diners around the world. When here, make sure to check out La Bodega, a bakery by Executive Pastry Chef Paola Velez, inside Compass Rose, which serves baked goods.
Egyptian Street Food at a Woman-Run Restaurant
Voted one of America's best food trucks by Food Network, Fava Pot has long since become a brick-and-mortar restaurant regaling D.C. with Egyptian fare. Behind the delectable cuisine is Chef Dina, a warm and maternal woman who is all too eager to share her culinary heritage with diners. From the best-wrapped grape leaves you're likely to find this side of the Atlantic to phenomenal falafel, you can't go wrong with eating at Fava Pot.
An Instagrammable Breakfast Deli in Georgetown
Owned by chef Daniela Moreira and Andrew Dana (along with their partner Jeff Zients), Call You Mother Deli started as a farmer's market stand before opening its first shop in 2018. Now, Call Your Mother Deli is a highly sought-after bagel joint in Georgetown that is arguably serving the best bagel sandwiches in the city. Self-described as a Jew(ish) Deli, Call Your Mother is not only delicious but also stunning. Chances are you've seen its flower-adorned, rosy pink facade plastered across Instagram.
A Safari Cocktail Experience at a Woman-Owned Spot
Yes, you can have a safari experience in Washington D.C., and yes, it's awesome. Hook Hall is a woman-owned community and event space offering a special safari-themed cocktail experience where you can rent one of the lush canvas tents replete with hanging lights, comfy couches, and safari-themed accent pillows. Order yourself a cocktail and enjoy Mexican fare from Cocolita Mexican, another woman-owned business whipping up tacos, quesadillas, and more. After sipping mojitos in your decked-out tent, you might just believe you're actually in the wilds of Africa versus in the heart of Washington D.C.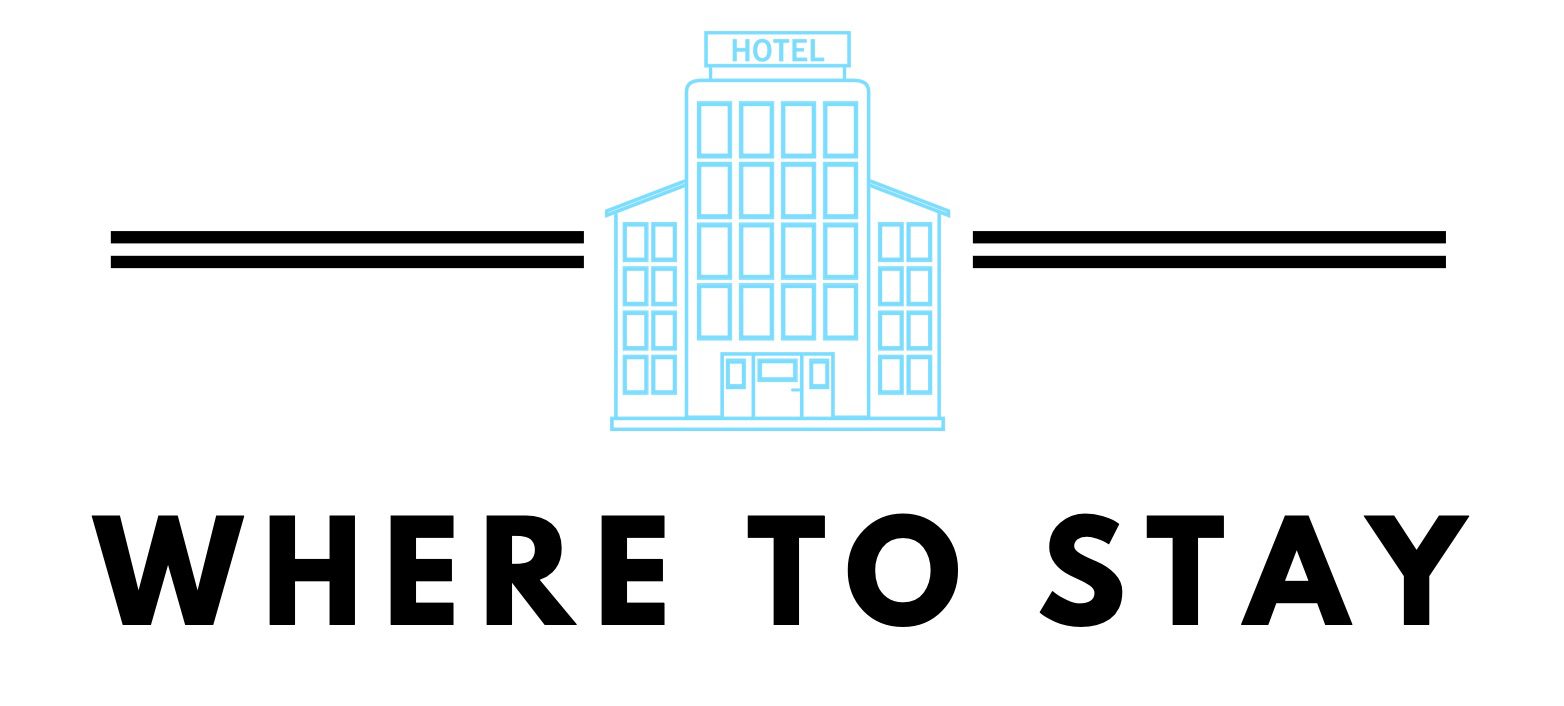 A Women-Owned Hotel Founded by Former Essence Editor-in-Chief
Former Essence magazine Editor-in-Chief Monique Greenwood owns and operates Akwaaba Bed and Breakfast in the heart of Washington D.C. Guests can choose to stay in rooms named after legendary African American authors, such as Toni Morrison, Langston Hughes, and Zora Neale Hurston.
A Viceroy Hotel Celebrating Women
Hotel Zena is a self-described cultural hub celebrating the accomplishments of women and their enduring struggle for gender equality. An ode to feminine strength, this Viceroy hotel aims to celebrate women's accomplishments through thoughtfully chosen artwork created by local D.C. artists. In the lobby, you'll find a stunning mural honoring the late Ruth Bader Ginsburg, conceived by Andrea Sheehan. On the outside of the hotel, a seven-story tall mural by MISS CHELOVE depicts warrior-like women. Inside the hotel, you'll discover additional portraits of female changemakers, like Shirley Anita Chisholm, the first African American Woman to be elected to Congress.
Did we miss anything? Help us improve this guide to Washington D.C. by sending us your tips!