Traveling to the nation's capital has always been on my list but, being so close to home, it never made it to the top. Instead, Washington D.C. remained one of those iconic cities I'd simply "get around to visiting"…eventually. Living in New York, a flight to the capital can take less time than a drive to JFK airport, and yet, I had never visited the District until recently.
For years, Washington D.C.'s reputation has preceded it. From cherry blossoms in the springtime to the dazzling white columns of the Capital Building, I felt I had already seen the city long before I set foot in it. On a recent creator trip with Wanderful, I had the joy of visiting Washington D.C. and discovering just what makes this city so captivating. As it turns out, well beyond the monuments and museums, there is a bevy of women-founded businesses to discover. If you only have 24 hours in this iconic capital, here's how to spend it.
Where to Stay: A Woman Empowering Hotel
Checking into the Hotel Zena, it's immediately apparent that this is a hotel that celebrates women. Outside, the building features massive portraits of BIPOC warrior women created by MISS CHELOVE. A glass case at the reception desk encompasses upcycled high heels in various colors. Meanwhile, the lobby is intentionally set up like a chic art gallery, including a large-scale mural of the late Supreme Court Justice Ruth Bader Ginsberg.
Along the hotel's wall are portraits of female changemakers created by D.C. artists, with one wall covered in over 8,000 protest buttons fighting for women's rights. Upstairs, hallways leading to the guestrooms are lined with powerful photography depicting women fighting for equal rights and gender equality. As part of the Viceroy Group, Hotel Zena offers four-star accommodations a mere 13-minute walk from the White House.
Spend Your Morning in Georgetown
On your first morning in D.C, head to Georgetown, where federal-style buildings line the quiet cobblestone streets. Start your day with a bagel and coffee at Call Your Mother Deli, a self-proclaimed Jew(ish) deli founded by chef Daniela Moreira and Andrew Dana (along with their partner Jeff Zients). The bagel sandwiches here are phenomenal, and the shop's facade is simply gorgeous. Picture a rosy pink exterior adorned with colorful flowers, and you'll see why Call Your Mother is an Instagram favorite.
After an indulgent breakfast at Call Your Mother, walk over to Cecil Place, considered one of Georgetown's most photogenic streets. This quiet residential side street is lined in colorful federal-style homes flanked by trees and flowers. Nearby, you can stroll along Wisconsin Avenue NW for some shopping. Take Care is a woman-owned boutique store selling natural skin and cosmetic products. During my visit, I purchased a lovely shade of lipstick (vegan and cruelty-free) alongside a creamy under-eye concealer. While at the store, check out the District Mineral shop in the back selling crystals.
Before you leave Georgetown, consider heading to the scenic waterfront. If you have time (and are traveling with a group), don't miss a ride on one of the paddle boat tours offered by the Potomac Paddle Club, where you can enjoy lite bites and tunes on the river.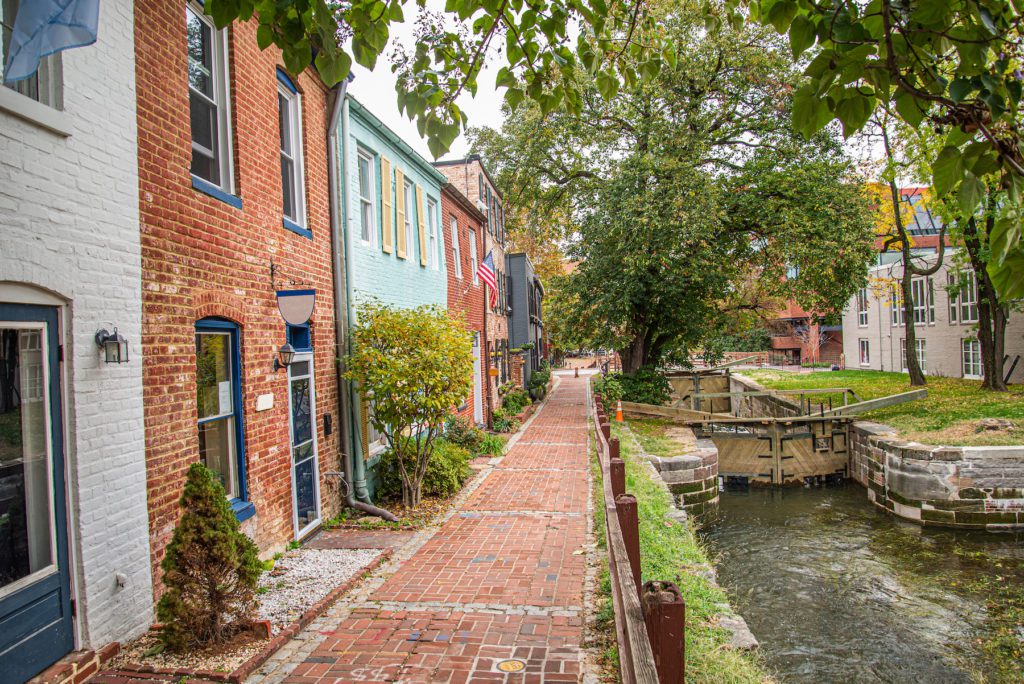 An Afternoon in Downtown
After a morning in Georgetown, jump in an Uber to Downtown D.C. for lunch at the woman-owned Fava Pot, a food truck-turned-brick-and-mortar restaurant serving delicious Egyptian fare. After lunch, it's an 11-minute walk to Lafayette Square, where you can take in the main D.C. sights, including the White House, the Washington Monument, and the National Mall. Here, you'll also find the city's top museums, including the Smithsonian National Museum and the Smithsonian National Museum of African Art. You'll likely spend a few hours roaming this iconic part of the city, taking photographs of the regal architecture and towering white columns. For an afternoon pick-me-up, walk the four minutes from Lafayette Square to Dua DC Coffee, the first woman-owned Indonesian coffee shop in the city.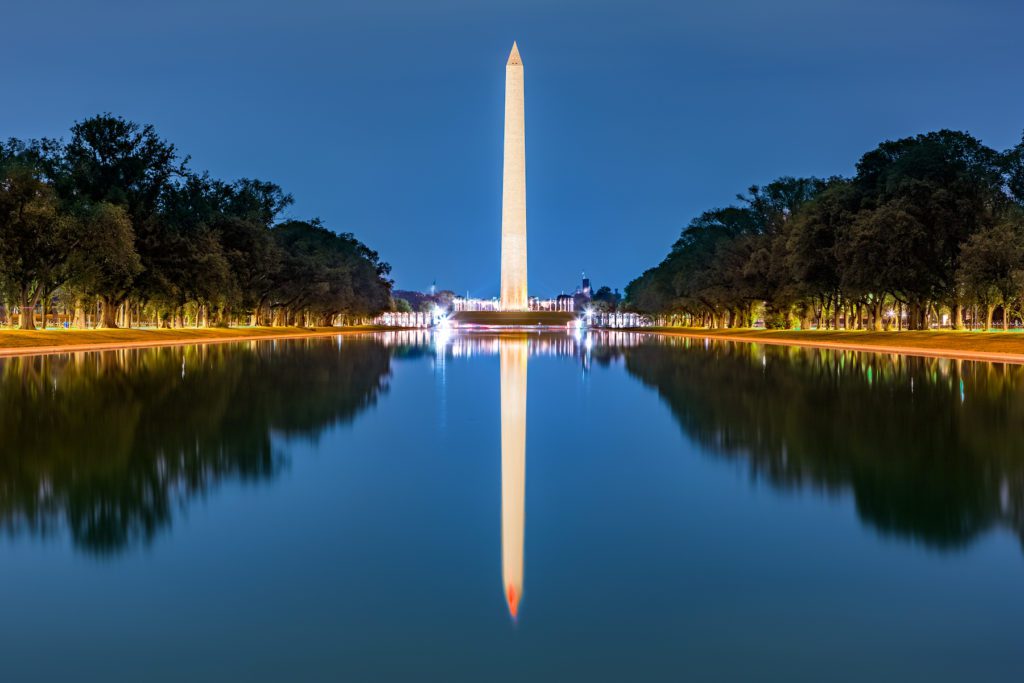 The District Glows at Night
For dinner, look no further than Yardbird, a stellar restaurant serving elevated farm-fresh Southern fare. Whatever you do, don't skip the classic buttermilk biscuits appetizer. After dinner, there are two recommended ways to enjoy D.C. by night. The first is to book an open-air bus tour, which will take you past D.C.'s main attractions so you can see them illuminated at night. While you may have seen the Washington Monument and White House by day, they are arguably more stunning when glowing against an inky night sky. During the tour, you'll also have the opportunity to spend time at the Lincoln Memorial.
If bus tours are not your thing, consider grabbing a drink at the Vue Rooftop instead. This chic rooftop bar overlooks the White House lawn and boasts uninterrupted views of the Washington Monument so that you can enjoy the District by night with a cocktail in hand.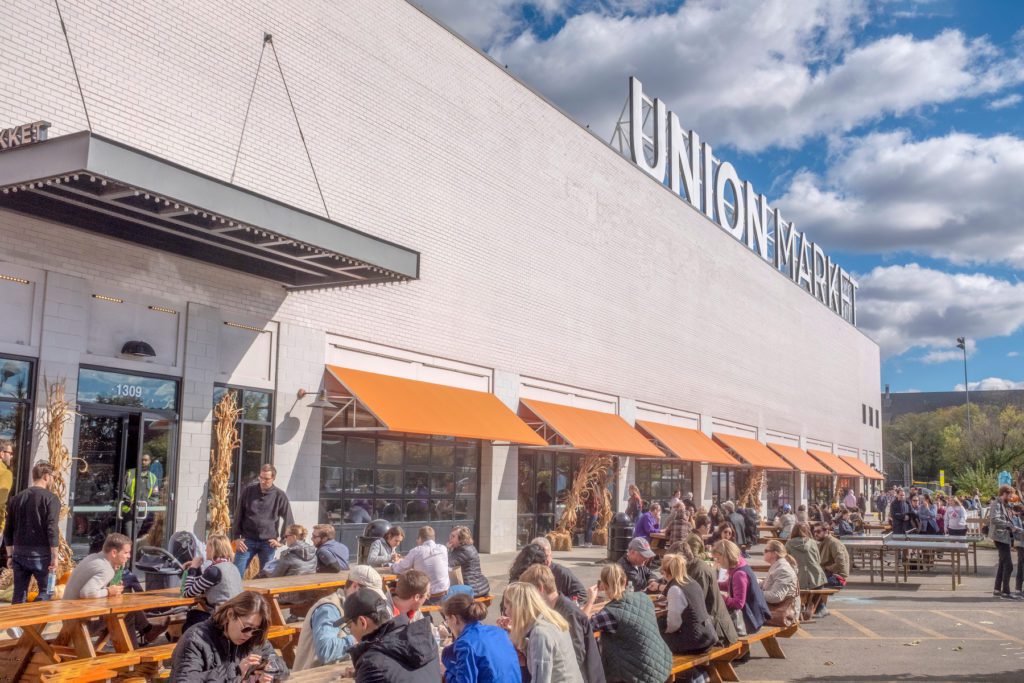 If You Have More Time…
While it's possible to inhale Washington D.C. in one day, you're better off taking a few days to enjoy every neighborhood and its many attractions. From afternoons spent perusing museums to walking along the National Mall, there is no shortage of experiences in the capital. If you have more time in the city, stop by Union Market in the NOMA neighborhood. This food hall concept combines some of the city's best cuisine under one roof — from French wine and cheese to a Fava Pot pop-up stand. While there, stop by the Salt and Sundry pop-up shop, a woman-owned lifestyle and home goods store.