Abisoye Ajayi-Akinfolarin is the founder of Pearls Africa Youth Foundation, an NGO that equips young girls in underserved areas in Nigeria with technology skills. The foundation regularly runs free GirlsCoding programming camps, while also helping girls secure internships with tech companies. The aim? To increase female representation in the fields of STEM (science, technology, engineering, and mathematics), industries that are traditionally dominated by men.
For her efforts, Abisoye Ajayi-Akinfolarin was recently named as one of CNN's Top 10 Heroes of 2018, which celebrates everyday people who are changing the world. Here, the 34-year-old Nigerian tells us more about how she's empowering girls through technology.

Unearth Women (UW): How did you first discover your love for tech? 
Abisoye Ajayi-Akinfolarin (AAA): I had a difficult childhood, as I lost my mum when I was just four years old. When I was 10, my older brother took me to his friend's business café, where I first learned about computers. This became my lifeline and thus my journey began. My first tech job was an internship at EDP Audit & Security Associates, an IT auditing firm in Lagos, Nigeria. I rose up the ranks to become an associate, all the while juggling work and school.
UW: What inspired you to establish the GirlsCoding camps in 2015? 
AAA: I had observed that women were seriously underrepresented in tech. In Nigeria, there are very few girls in STEM fields, as they have been made to believe that tech is not something that they can pursue due to their sex or gender. This is a lie, and it's something we're trying to change systematically through the GirlsCoding initiative.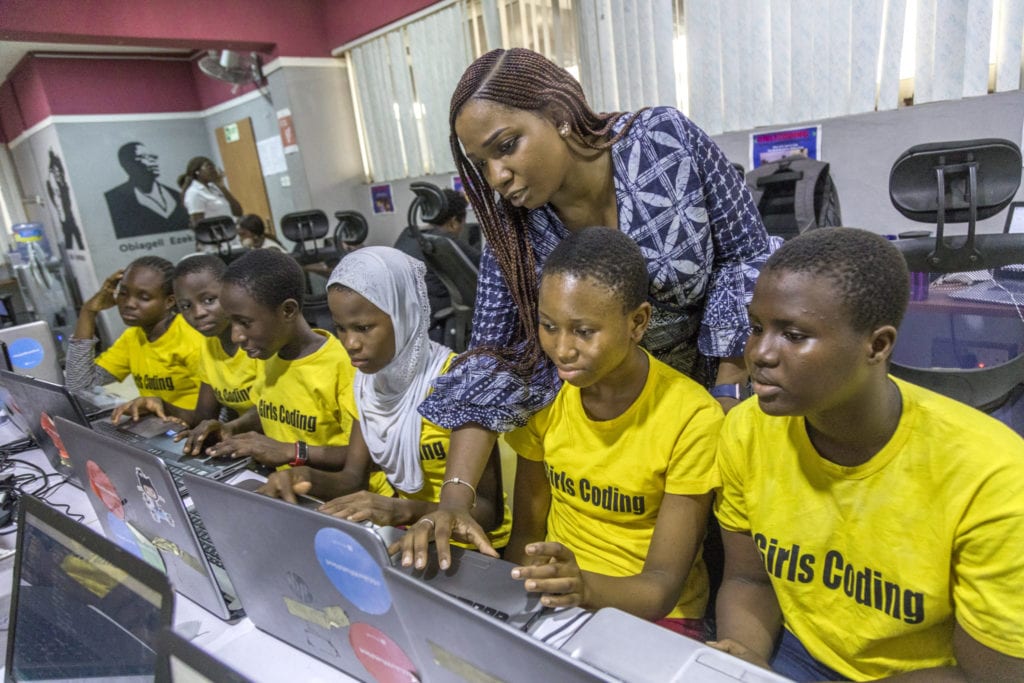 Also, GirlsCoding stemmed from my personal journey. Technology gave me a voice, as well as economic independence, and I feel that it's a path that someone from a disadvantaged background can take to find success in life. Coding is an important skill that every young person should have, especially as the world becomes increasingly globalized.
UW: How are the GirlsCoding camps run? 
AAA: The GirlsCoding camps are held after school, during the holidays and also during the summer. They're entirely free of charge, although those from more privileged backgrounds sometimes pay a token fee, which we usually match and use to train an additional girl from a disadvantaged community. The camps cover various topics, including HTML, CSS, JavaScript, Python, and robotics. Classes are project-based, with the girls encouraged to think of technological solutions to the challenges they face in their communities or immediate environments.
UW: Have there been any success stories so far? 
AAA: When we started GirlsCoding in late 2015, most of our participants came from the Makoko slum in Lagos, which is characterized by very poor living conditions. They faced a bleak future, but the camps boosted their self-esteem and developed their critical thinking skills. They are now leaders in their communities, spearheading projects such as Makoko Fresh, an e-commerce platform that enables fishermen to sell their catch to a wider audience and at higher profit margins.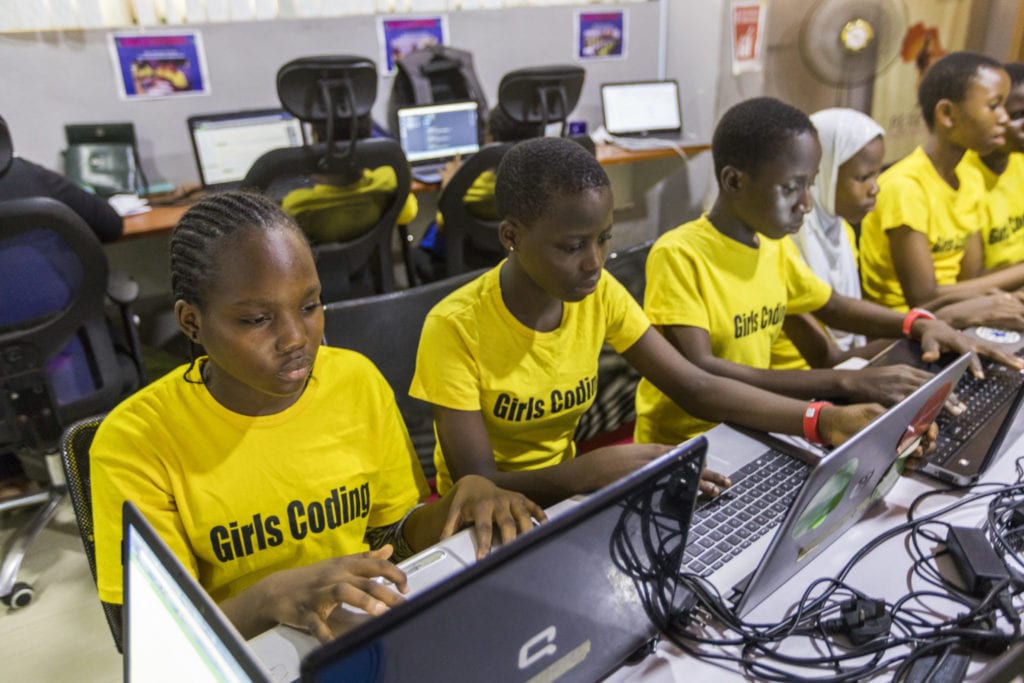 Other successful projects include Break the Blade, which raises awareness about female genital mutilation in Nigeria; as well as Hope Basket, which helps distribute donated items such as clothes and bedding from the "haves" to the "have-nots" in the country. I see the girls becoming tech entrepreneurs in the future, lifting their communities from poverty and working in Fortune 500 companies all around the world.
UW: Why do you think tech literacy is so important in this day and age? 
AAA: Computer science has democratized how knowledge can be acquired. A few decades ago, a secondary school graduate in Nigeria would be consigned to the lower rungs of the corporate ladder. Today, a 6-month training course in front-end design can jumpstart a career in computer programming. This has leveled the playing field for deprived African youths. Years of subpar education and poor living conditions can be obliterated by an IT course, and opportunities once reserved for graduates from the most prestigious universities are suddenly open to everyone.
UW: Do you have any plans to expand GirlsCoding? 
AAA: We would love to replicate what we have achieved in Lagos in other cities in Nigeria, as well as other countries in Africa. We hope to partner with both the private and public sectors to sustain the work we have done.