In 2015, after noticing a gap in the London market for African street food and inspired by her Nigerian heritage, Chef Tokunbo Koikoi created Tokunbo's Kitchen. Her business provides pop up dinners and brunch events. In May 2019, she founded London African Food Week to shine more light on African cuisine in London. Unearth Women digital writer Mazuba Kapambwe spoke to Tokunbo a few days after a successful first edition of London African Food Week.
UNEARTH WOMEN (UW): How would you define the African food scene in London? How familiar are people with Nigerian and to a larger extent African food in London?
Tokunbo Koikoi (TK): I started Tokunbo's Kitchen back in September 2015 due to a noticeable gap for a service providing West African food and flavors in the growing street food scene here in London. Since then, there has certainly been an upsurge of other African chefs and food entrepreneurs seeking to share the diverse African ingredients and flavors thus enabling West African food to gain momentum across the food and drink sectors. In 2017, food trend experts The Food People, dubbed West African cuisine as the "last great untapped cuisine".
UW: What was the inspiration behind setting up London African Food Week?
TK: I was inspired to start the London African Food Week (LAFW) following a trip to Dakar, Senegal in 2016. An invitation to participate at the New York African Restaurant Week in 2017 where I was able to join well-established restaurants and chefs from across the world and host my first international Pop-Up, helped me crystalize my desire and personal mission of promoting African food as part of a global culinary movement.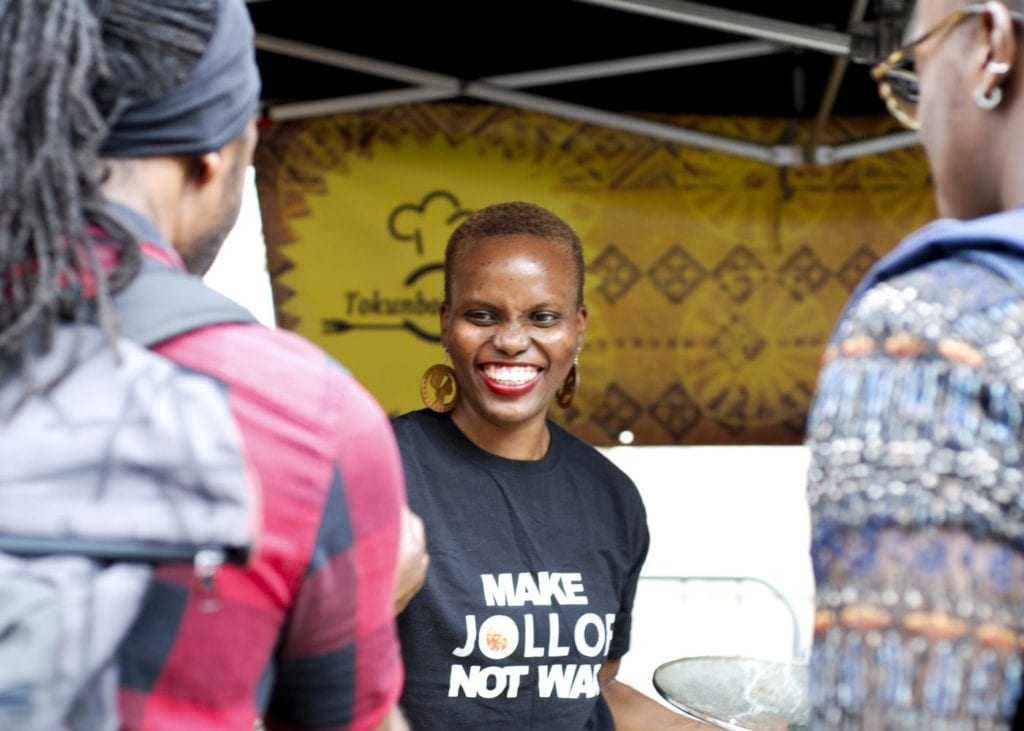 UW: How do you think AFWL elevated the profile of African cuisine?
TK: It was important to me that we created an opportunity for food lovers and the foodie community a chance to do a deep dive into the cuisine whilst exploring the culture that permeates so much of it. Going beyond food, the LAFW provided interested parties a platform to discuss the unique blend of food, culture, and creativity in a fresh, exciting and previously unexplored way. With events across the capital including at Facebook and Google, the aim of this inaugural event was to raise the profile of African food, create awareness about its nutritional benefits and celebrate the African food experience in London.
UW: The most well known African chefs tend to be men. Considering that the majority of African meals consumed on the African continent are made by women, why do you think female chefs aren't covered as often?
TK: I believe that this is not an issue that is particular to the African communities only as traditional women do not often go into the culinary industry beyond providing catering services. Still, I believe this is rapidly changing and I personally know of many more African female chefs than male ones. Hopefully, they will soon start to get the spotlight shone on them to enable their names to become as synonymous as [other big-name chefs].
UW: Ikoyi restaurant in London became the first African restaurant to receive a Michelin Star. Are you surprised that it took so long to happen considering that African immigrants have played a major role in shaping food in Europe and America?
TK: I think this is partly because older generations of African restaurants have not typically tried to cater to a wider audience beyond the local African communities. I am excited to be part of an emerging generation of African chefs who believe that our food is capable of rivaling some of the household and beloved cuisines such as Chinese or Italian.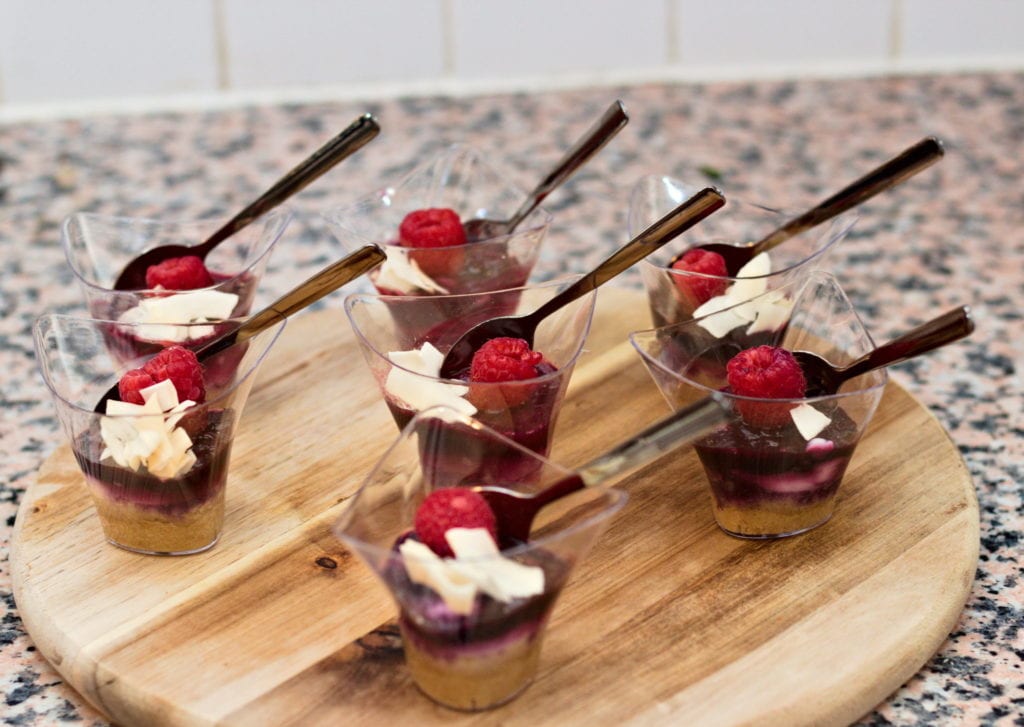 UW: One of the panels at the AFWL was centered around the nutritional benefits of African food. With more people moving towards clean eating, do you think Africa will be looked towards as the 'Next Big Thing' on the global food trend?
TK: I believe this trend has already started to emerge across both sides of the Atlantic given recent interests and press coverage about African food. As umbrella terms go, 'African' is a large one. The continent comprises a multitude of countries, cultures, and region. The food is as diverse as the continent itself. Still, one unifying aspect of African dishes is that they are often gluten-free and high in plant-based protein, fitting in with current trends which many non-Africans are now coming to realize!
UW: What advice do you have for aspiring female chefs of color and where do you see the future of AFWL and Tokunbo's Kitchen?
TK: Trust yourself and trust the process. It is important to surround yourself with people who are able to help your vision and I have found being my authentic self the easiest way of raising my brand awareness and profile. I am working on plans to release some products as well as continuing to expand our corporate catering services.
My vision for the LAFW is for it to continue to grow and bigger and better until it becomes an annual must-attend event for non-Africans as well as Africans in the Diaspora. My personal wish is for more restaurants and chefs to get involved to help with putting African food firmly on the London food landscape.