When we travel, part of what lures us out of our comfort zones, onto long, cramped flights, and onto foreign soil is the intrigue of novelty. The promise of new sights and smells. The adventures (and challenges) of cross-cultural communication. The colors, the chaos of city streets, the take-your-breath-away moments when you glimpse a stunning landscape or piece of architecture for the first time. This is part of the magic of travel. It expands us, it awakens us, it enriches us. 
Yet, one of the most powerful takeaways from all of my travels has been that beneath the differences we wrestle with and celebrate, we're all the same. No matter what we look like, where we call home, how we speak, or where we work, core commonalities connect us like one giant beating heart, pulsing beneath the surface. 
Our shared human experience.  Our sisterhood as women.  Our dreams and our drive.  Our compassion and courage.  Our fierce commitment to those we love. 
It's a heartbeat that resonates across cultures, backgrounds, and ethnicities. It's part of what transforms the "other" into "we." I began asking my friends around the globe for their thoughts on what unites us as women? 
Sarah Okoye is a Nigerian rapper, songwriter, and spoken word artist, among her many talents and endeavors. In response to my question, she said that what unites us all as women is our ability to nurture.
"Ninety percent of the women I've met have this gift. I've met women from different tribes, nations, with different mindsets, and ways of life, but this is one thing I see in all of us. Whatever you put in our care, we desire and strive to make it better." 
In Ghana, communications specialist Debbie Rivers says that what connects us as women is our power for advocacy and activation.
"I believe we have women activists around the world who are insisting on a better world and seeking gender equality through innovative ways such as women in leadership positions, as well as benefiting equally from governance systems and living a life free from all forms of violence and sexual harassment. Unfortunately, sexual harassment is also a commonality for most women."
Zing Bawi Ken, a humanitarian aid worker in her home country of Myanmar, says it's an unspoken bond of empathy that brings women together.
"All women are created biologically the same. This enables us to uniquely understand each other's vulnerability, suffering, and hurt emotionally, physically, and psychologically. We can feel and empathize with another woman's struggle across the world, despite cultural differences and outward variances, because we all have the same intrinsic nature."
This photo essay explores this concept through images of women and girls all over the world, from vastly different backgrounds and situations, engaging in different daily activities that speak to our universal experience as women. To me, it's a visual reminder that whether you're a mother in Lebanon, a refugee in Bangladesh, an artist in Jordan, or an entrepreneur in South Africa—we are all women and that is a powerful thing to be.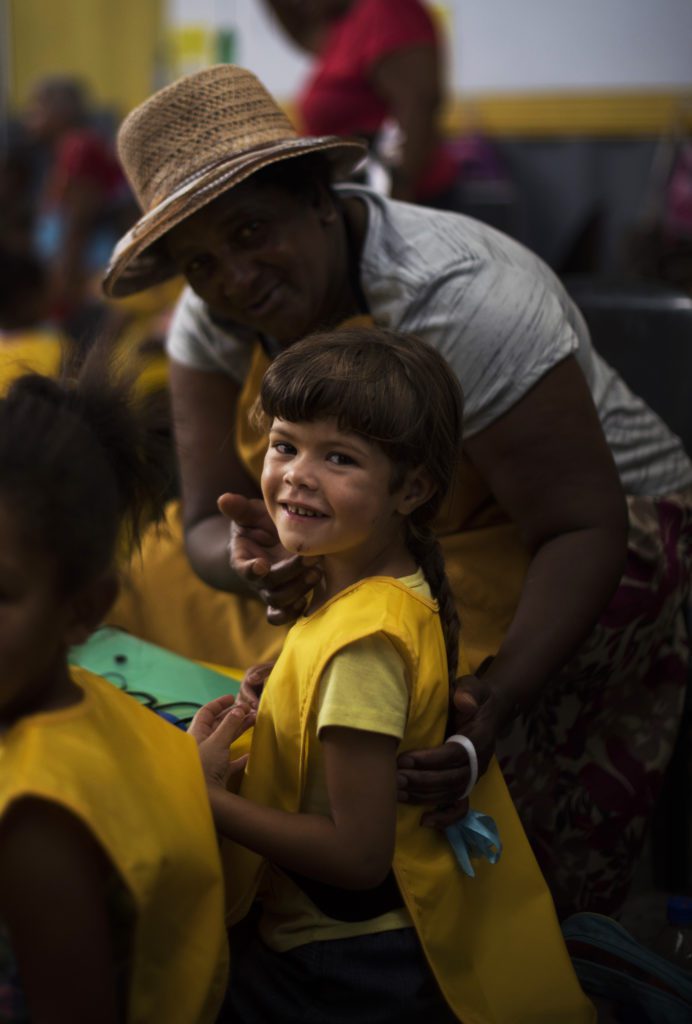 COMPASSION | Paarl, South Africa | January 2018
Women with powerful compassion and the grit to tackle problems are the backbones of their communities. Here, women in Paarl, South Africa volunteer their time at Mosaic, an NGO that focuses on orphans and vulnerable children. These women are long-term volunteers who provide stability and a loving presence for underprivileged children, along with a meal and a safe place to learn and play.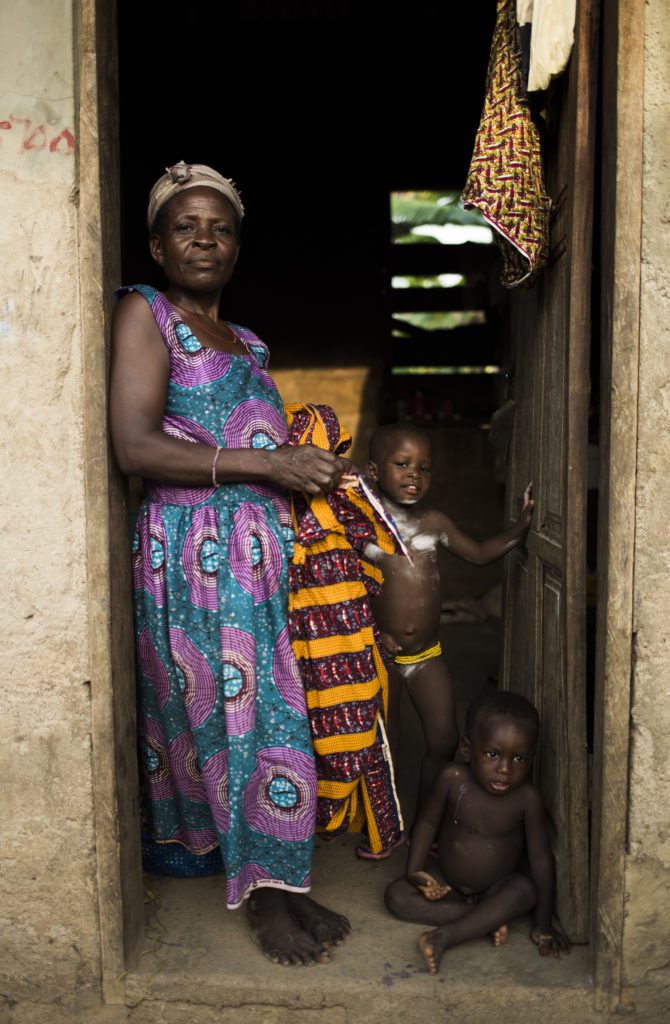 POWER | Greater Accra, Ghana | February 2019
In every little girl, there is the potential for greatness. Here, Hiba looks up into the camera for a portrait in her family's home in an informal refugee settlement in the Bekaa Valley. Her name means "gift" in Arabic, which to me, is perfect. Her bright, inquisitive spirit and head-thrown-back belly laughs are a gift to this broken, beautiful, brutal world we all share. Her eyes, with their innocence, candor, and curiosity, are the epitome of power because they are hope.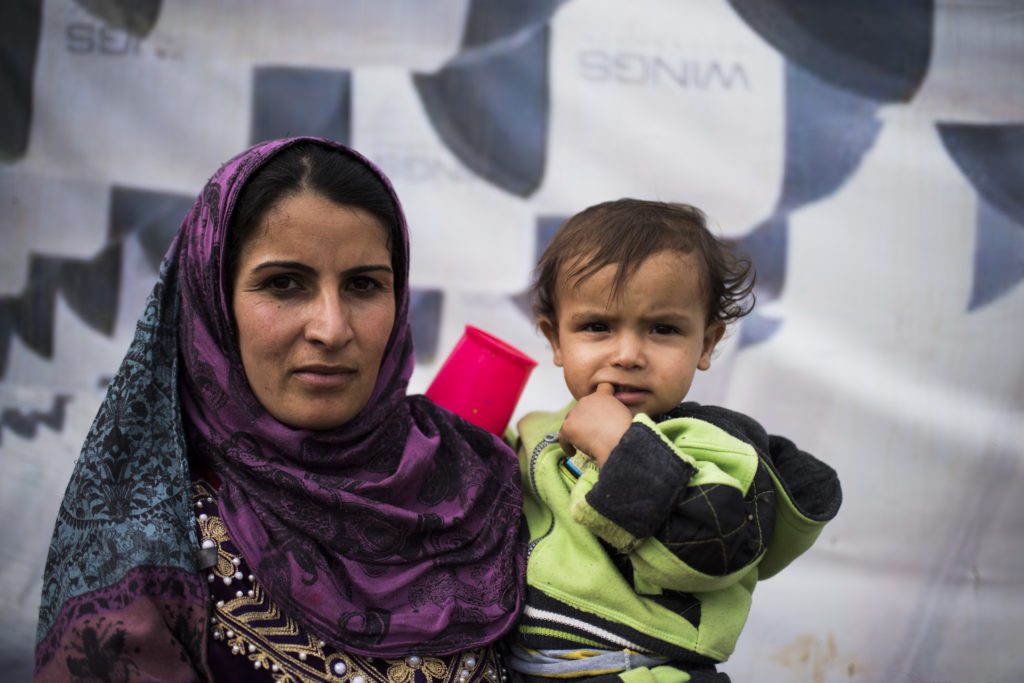 FEROCITY | Bekaa Valley, Lebanon | November 2018
Around the world, women are disproportionately impacted by the effects of conflict, natural disasters, violence, poverty, and displacement. Yet, we are fighters. I have met no one in the world more fierce than the women who remake home as refugees, providing for their families, Here, Khaldya and her son, Mohamed, stand outside the makeshift shelter that serves as their home in an informal refugee settlement in the Bekaa Valley. She and her husband originally thought they would only be here for one month until the conflict in Syria de-escalated, but they now have been waiting to go home for eight years.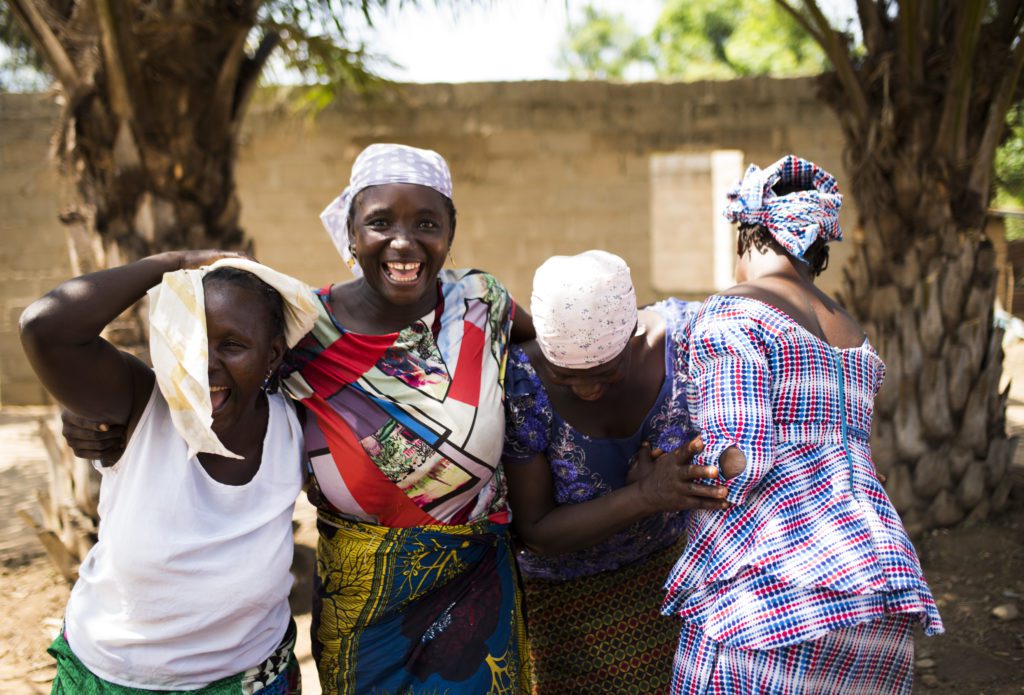 FRIENDSHIP | Kaduna State, Nigeria | March 2019
What is more powerful than our friendship with other women? We laugh together, cry together, spur one another on, and hold each other up when we feel like falling. Charity Alkali, Sarafa Maaji, Asia Ala, and Laraba Daniel are dear friends, leaders in their community, and can boast of 21 children combined between them. Their laughter is contagious but their commitment to providing education and a better future for their children is serious.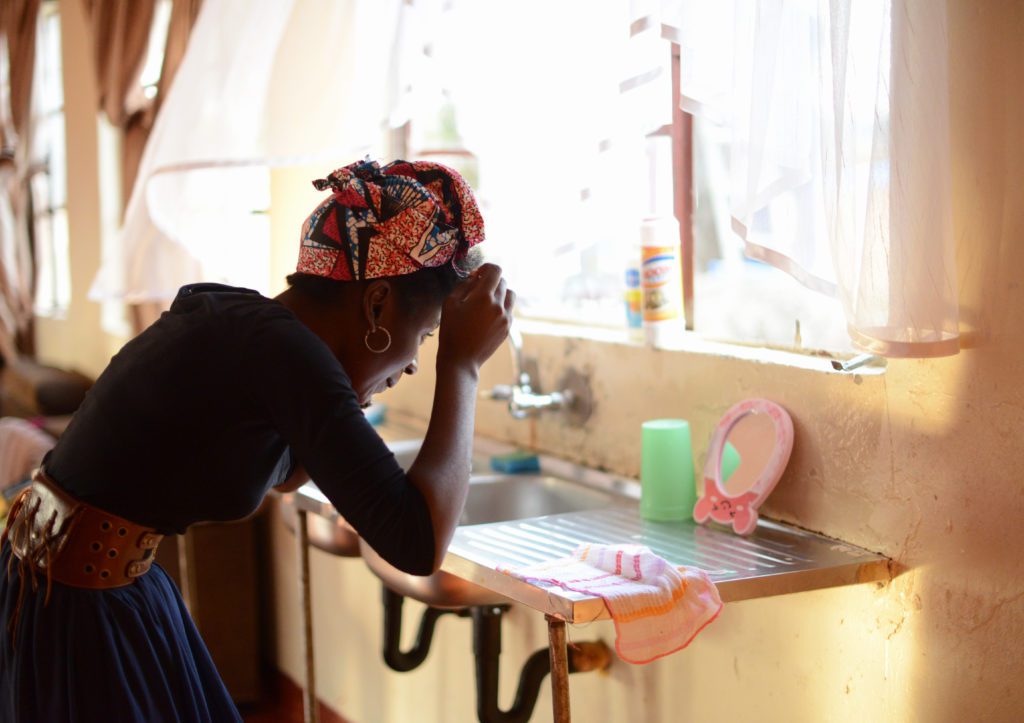 EXPECTATIONS | Chingola, Zambia | August 2017
In almost every culture, women shoulder a myriad of pressures and standards to conform to, whether in regards to our roles, behavior, or appearance. Without fail, nearly every woman I photograph will take a moment to adjust her clothes, her hair, her position. It makes me smile because it's something we all do, but it's also a subtle reminder that sometimes the highest expectations we strive to measure up to are the ones we place upon ourselves. Here, Faithfulness N'gambi—a talented singer, musician, and entrepreneur—checks the mirror one final time before posing for a portrait.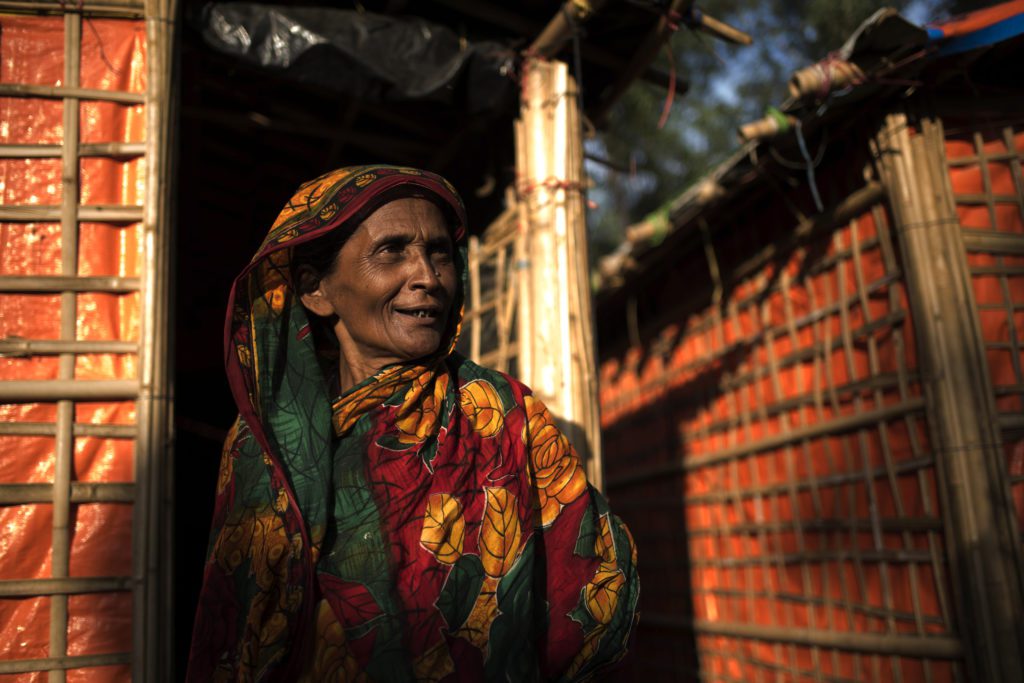 RESILIENCE | Cox's Bazar, Bangladesh | May 2018
There's a well of inner strength that women have, which I have witnessed in communities around the world, that defies circumstances, dismisses pity and dares to continue on despite a world that has done nothing but try to crush them. There is perhaps a no greater example of resilience than the Rohingya women who survived an ethnic cleansing in their home country of Myanmar and are now living in the world's largest and most densely populated refugee settlement. Here, a Rohingya woman stands outside her makeshift shelter to watch as the sun sets over the camp.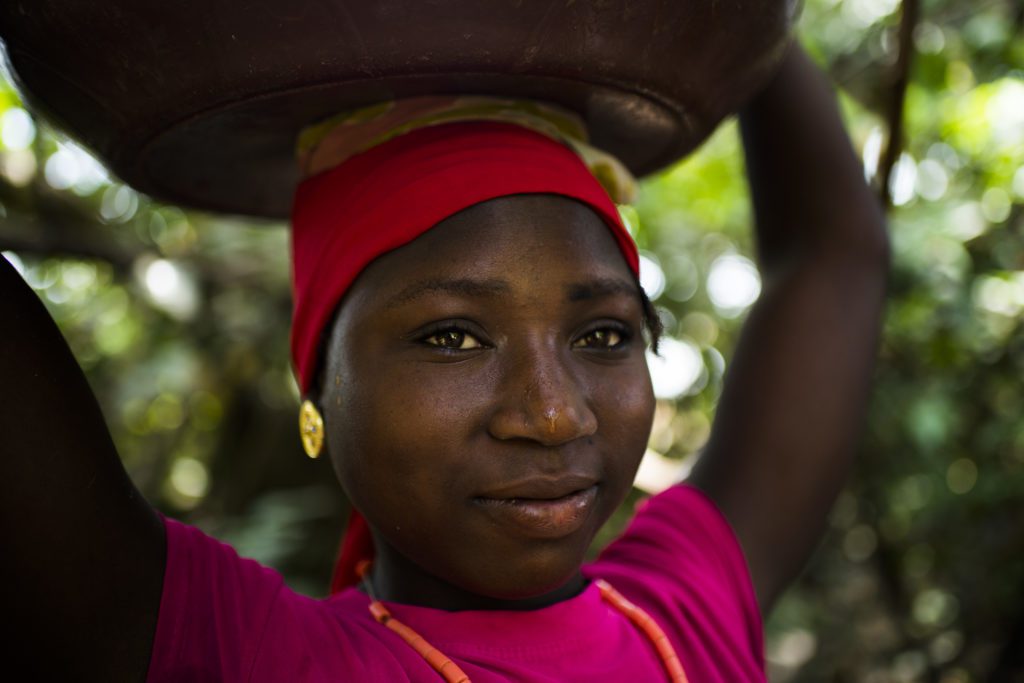 DIGNITY | Nasarawa, Nigeria | March 2019
Nothing gives us dignity. It is inherent to us as human beings, and as women, and transcends circumstances, education, experiences, and self-perception. Husena, who is 17-years-old, pauses for a photo as she carries water back to her home in Nasarawa, Nigeria.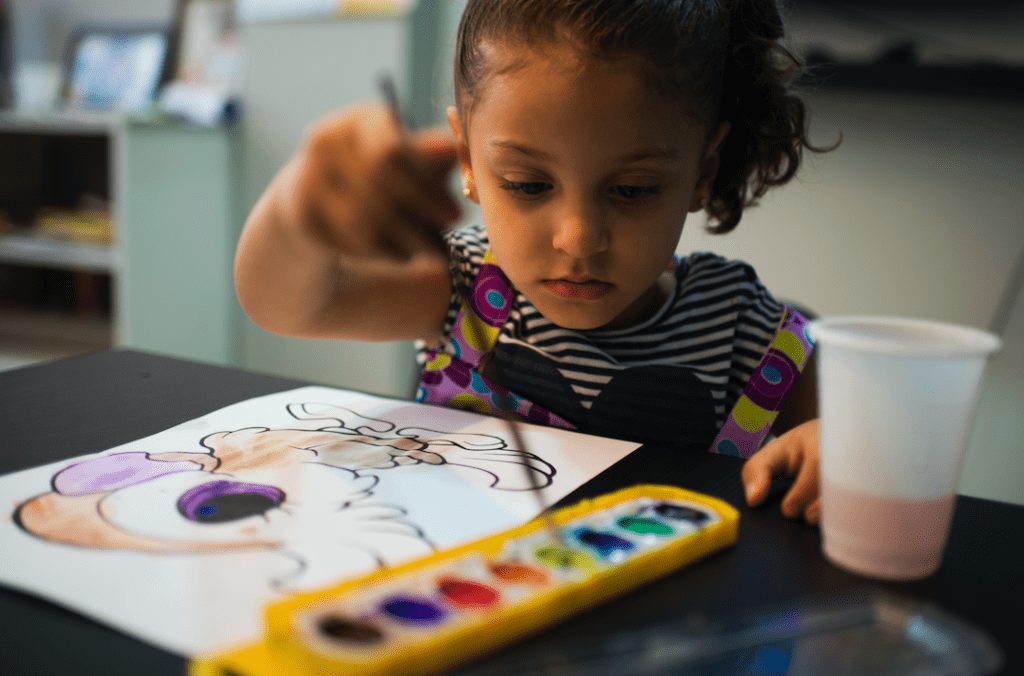 DREAMS | Amman, Jordan | September 2018
Our dreams change the world. Here, a young Iraqi girl who is living as a refugee in Amman, Jordan, participates in an art therapy session, which is one of the health and trauma therapy programs offered by Al-Hadaf. Al-Hadaf was founded by Maran Maayah Abu Jaber to empower women and children refugees living in her home country of Jordan with resources, skills, and therapy. The nonprofit is the realization of Maran's dream and 12 years of hard work, as well as a way to empower women and children forced to flee their homes due to conflict with a chance to dream again.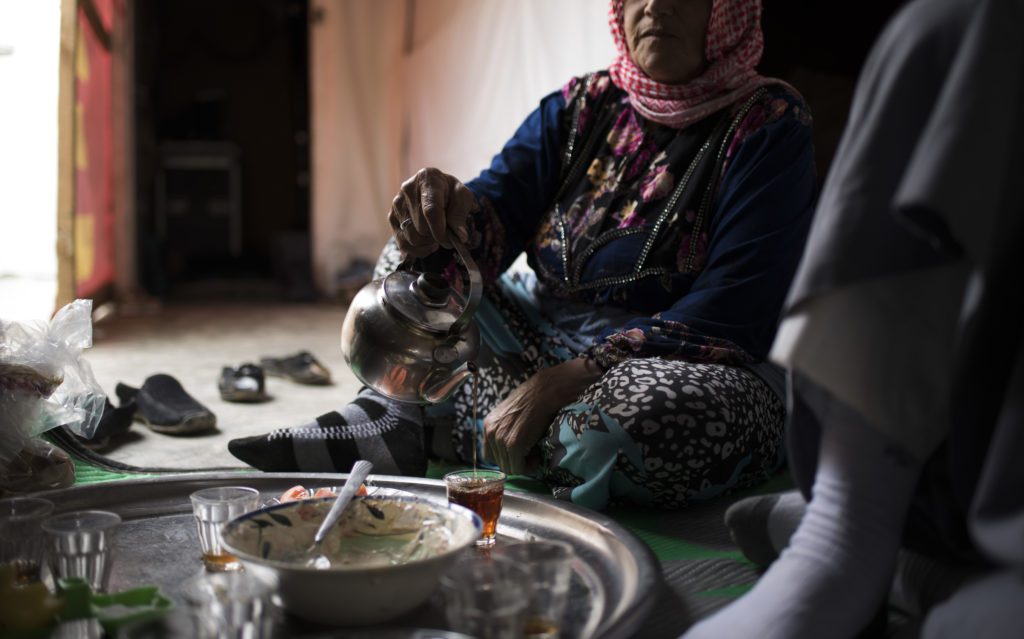 GATHERING | Bekaa Valley, Lebanon | November 2018
In almost every community, women tend to be the nucleus. We both bring people together and bind them together. Here, Wadaha pours tea for herself during a family meal. She is the matriarch of three generations who have been living together for five years in an informal settlement in the Bekaa Valley, in Lebanon, after the conflict in Syria made it too unsafe for them to stay.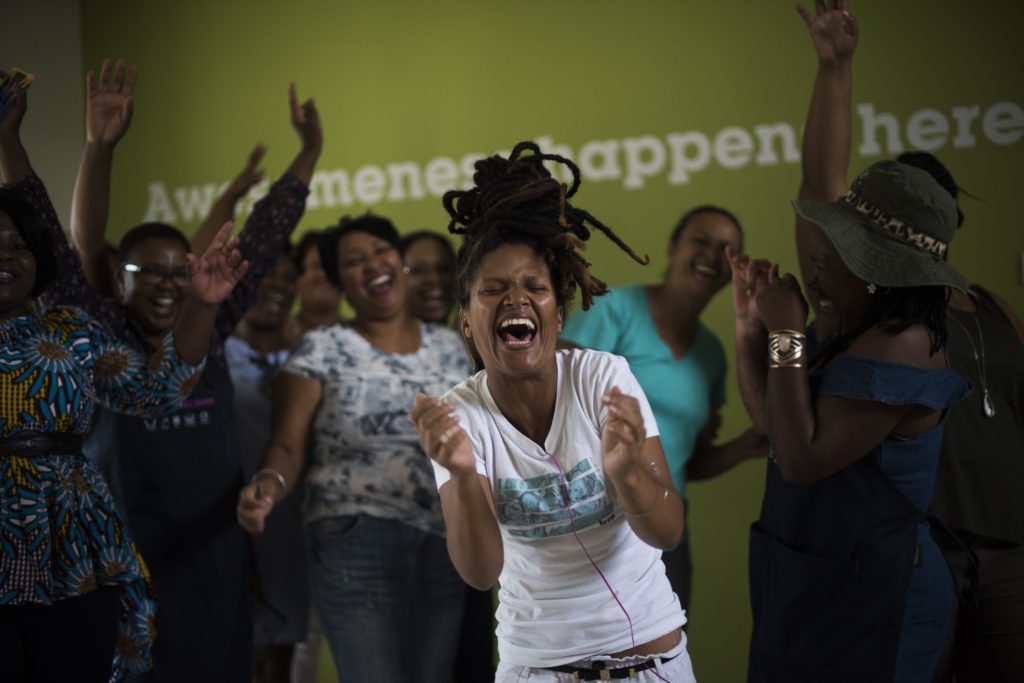 DANCE | Paarl, South Africa | January 2018
Dancing is an expression of beauty, freedom, culture, and celebration. The rhythms and steps may look different around the world, but start up the music and usually, you'll find us dancing. Here, a group of female entrepreneurs in Paarl, South Africa transforms a photoshoot at The Clothing Bank—an NGO that empowers women in business—into an impromptu dance party.
This photo essay originally appeared in the third issue of Unearth Women, now available in our online store.