Let's be real⁠, travel is inherently tedious and uncomfortable. From snaking security lines to long flights in cramped quarters, travel⁠—especially of the budget variety—is about the destination, not the journey. But for overweight travelers, this process can be daunting enough to put the kibosh on an entire bucket list.
Enter Annette Richmond, founder of Fat Girls Traveling, a popular Instagram account-turned Facebook community, travel blog, and Fat Camp with the sole purpose of unfettering and empowering plus-sized women.
Armed with a high fashion background and a revolutionary spirit, Richmond created Fat Girls Traveling to shake up the industry's nonrepresentational conformities, to combat fatphobia with fabulous visibility, and to cultivate a nurturing space in which members can safely share tips, hacks, and stories that facilitate easier, more enjoyable travel experiences. Below, Richmond tells Unearth Women about how and why she's conjuring some much-needed inclusivity within the travel space.
UW: How did your fashion background preempt your role as an advocate for body positivity?
AR: I studied Product Development at the Fashion Institute of Design & Merchandising in Los Angeles, and I've since done everything from dressing supermodels and celebrities to fashion PR. I've subsequently honed a constructive eye, so the images featured on the Fat Girls Traveling Instagram are stunning and striking.
For me, being an advocate is about visibility. I wanted to create something that was both inspirational and aspirational⁠—I began Fat Girls Traveling because there was a lack of representation for fat travelers. My experience as a stylist emboldens me to be daring with my looks. This gives me a more prominent platform as a fat person in a fatphobic society, which, in turn, strengthens the movement.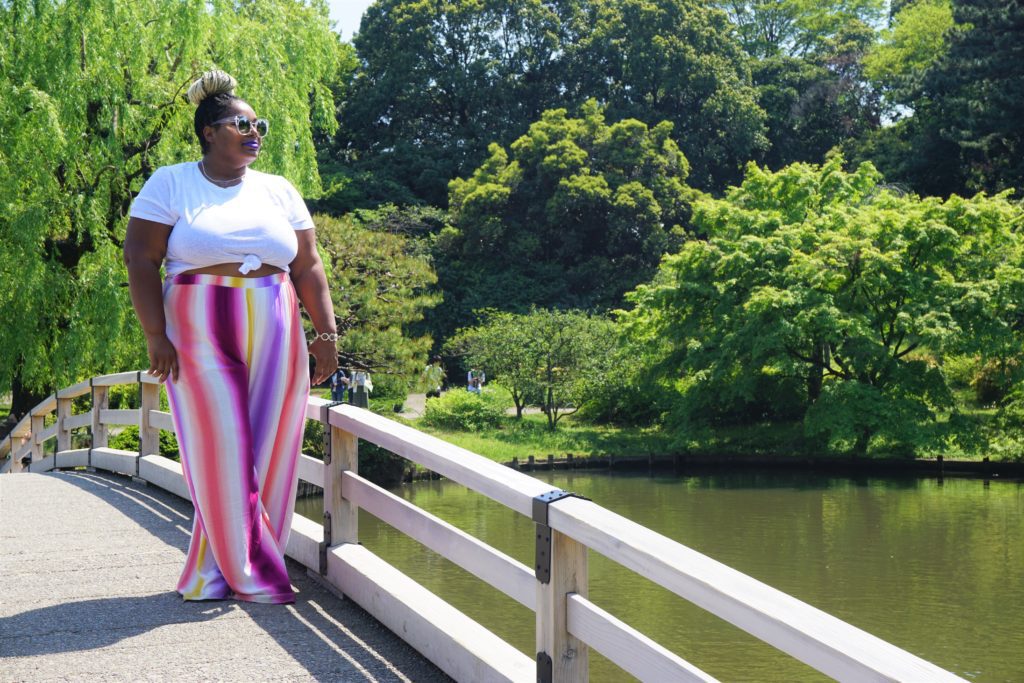 UW: In the past, traveling seemed like more of a pipe dream than a given to you. What were the primary factors holding you back, and what was it that eventually gave you the impetus to go see the world?
AR: I grew up with a single mother and two younger brothers, so vacations were rare. I started working at 13 so that I could contribute to the household. There were months when we didn't have enough money to pay all the bills. When you have just enough to get by, travel for leisure isn't really an option. But as I got older, especially after I graduated from college, I'd save up for group trips with friends and go skiing in Northern California, or shopping in Southern California. Traveling up and down my home state was the extent of it back then.
Eventually, I got a seasonal job at a summer camp, where I worked to maintain my part-time job as a stylist. Then I put the money I made from summer camp toward travel. After doing this for a few years, I realized that you can travel full-time if you make it a priority. So that's what I've done. I'm a nomad, so I don't pay rent on an apartment. I don't shop nearly as often as I used to. I'd rather see that money fund a trip.
UW: You've since traveled to 19 countries in just a few years! What are your favorite destinations so far, and why?
AR: I feel alive in Bangkok⁠, which is definitely my favorite city. I like its convenience⁠—it gives me a sense of freedom. I've traveled through a lot of Southeast Asia, and I love the region's mix of cultures, perfect weather, the beach-to-city ratio, all of the temples, and the night life. One of the major reasons why Thailand is the leader of the pack boils down to value. The quality of life I have in Thailand really makes me appreciate the simple things, like being able to afford health care.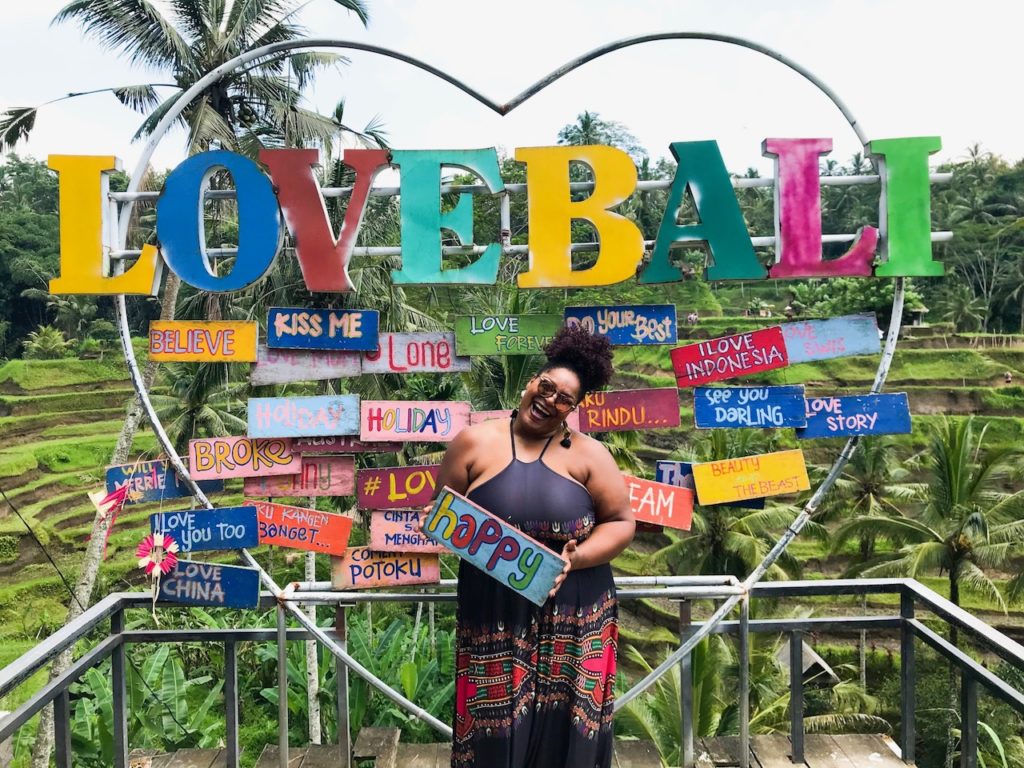 UW: Tell us about the origins of Fat Girls Traveling. How has the initiative evolved into a body positivity movement within the travel space?
AR: I started Fat Girls Traveling because I noticed the absence of size diversity within the travel community. The industry is notoriously homogeneous and exclusive, and its representatives in travel marketing and media didn't look like the travelers I had encountered in the real world. So, I set out to create a platform that exclusively features people who look like me⁠: fat, female travelers who are learning about themselves and the world by leaving their comfort zones. 
An Instagram account that dares to empower the word "fat" is political, and a site that showcases high fashion on fat bodies was unprecedented. I began receiving travel questions from my Instagram followers, which prompted me to create a Facebook community in which members can share travel photos, questions, and stories. That online community has since evolved into my Fat Camp events.  
UW: What are the most pressing changes you wish to see within the travel industry? 
AR: Travel must be made safe for our LGBTQA+ communities. It's downright dangerous for members of these communities to travel to certain parts of the world, where they're at risk of abuse and battle revoked civil rights. This is a major issue that needs to be addressed and discussed openly and presently. 
For my community, accessibility is key. Fat people worry about finding seats that can hold our weight, and walking into a restaurant without having to side sashay to our table. We shouldn't have to constantly apologize because we can't scoot our seat in anymore without the table digging into our bellies.
Fat people want to do the same things that straight-sized people do, but we have to become detectives as well as travel agents before we book anything: How much weight can that zipline hold? What's the maximum weight for parasailing? If I book a scuba diving excursion, will the tour company have a wetsuit in my size? These are just a few things that fat travelers have to consider before booking a trip, so it would save us time and anxiety if travel companies included this kind of information in the fine print.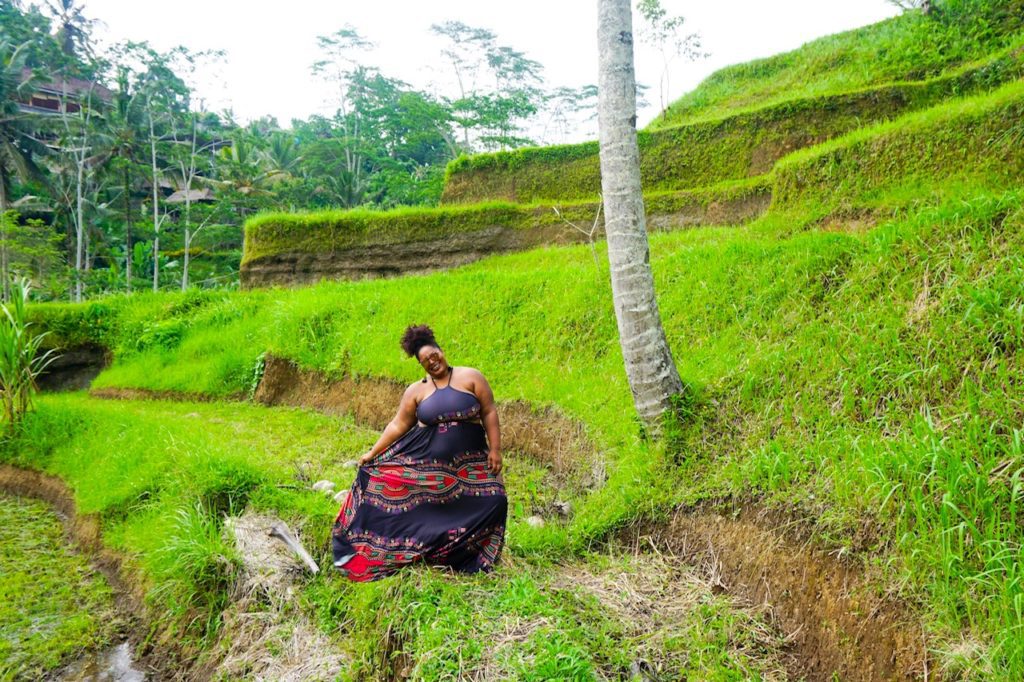 UW: What do you think the industry can and should do to promote inclusivity and diversity amongst the travel community?
AR: I think the travel community should take a long, hard look at the people who spend the most money on travel. African-Americans spent $63 billion on travel in 2018. That same year, the LGBTQA+ community spent over $200 billion on travel. Fat Americans comprise 60 percent of the population, so these aren't niche markets⁠—and likewise shouldn't be treated as such. Diversity and inclusion should play a much larger role in travel. It's profitable for all parties.
UW: Tell us about your Fat Girls Guides. How are they helping the travel space move closer (and more rapidly) toward those benchmarks of inclusivity?
AR: Fat Girls Guide is a collection of stories from Fat Girls Traveling members. Each post is a first-person account of a fat woman visiting a place or trying a product, brand, or service. There are so many important details that must be considered before we travel, and Fat Girls Guide spotlights those subjects. In my opinion, the most important factors of inclusivity are language, information, and representation. I'm constantly working to achieve a better understanding of all three, and I think that sharing stories is a productive, honest way of doing so.
UW: What advice do you have for women who don't travel as much as they want because they feel mis- or under-represented?
AR: I think a lot of people believe the lie that travel is too expensive for them. There are so many affordable ways to travel! You can even volunteer in exchange for accommodation, so you're practically traveling for free. There are so many options and opportunities for travel.
That said, you will continue to be underrepresented or misrepresented if people like you don't step up and lead the way. When we see people who look like us doing the very things we've been too afraid to try, it gives us the confidence and courage to leave our comfort zones behind and try something new.
A version of this interview originally appeared in the 4th issue of Unearth Women magazine, now available in our online store.