As we continue to strive for a more inclusive travel industry, it has never been more important to put our actions behind our words and support travelers of color. Not just during Black History Month, but year-round. Black travelers are a force to be reckoned with in the travel space and yet are too often undervalued by major companies and publications.
According to a 2019 study by MMGY Global, Black travelers spent upwards of $109.4 billion dollars during pre-pandemic travel, making up an estimated 13.1 percent of the leisure travel market in the United States. Despite having a clear impact on the travel industry, too often the Black community is underrepresented and marginalized in the travel space.
The future of travel may very well be defined by Black travelers. As a 2020 survey from Airbnb revealed, it is the Black community that is setting the travel trends of tomorrow. In honor of Black History Month, here are ways you can be an ally to the Black travel community—and continue to support Black travelers well beyond February.
1. Support Black Voices and Stories
The Black Explorer is a stunning magazine that celebrates the Black travel narrative. With a mission to champion diversity in travel media, The Black Explorer combines essays, photography, memoirs, and illustration from a diverse set of contributors. Travel Noire is another great publication that focuses on telling the stories and lifting the voices of the Black community. Serving as an online resource for everything from curated city guides to travel news—Travel Noire also boasts a great TN Approved section where they vet everything from excursions to gear.
2. Attend Nomadness Fest this September
Every year, a myriad of travel conferences and events take place that speak to the trends of the industry and point consumers in the direction of their next destination. Historically, many of these events have had a dearth of diversity, often holding panels of all-white speakers. Enter Nomadness Fest. Founded by Evita Robinson, Nomadness Fest is an event that caters to Black and Brown travelers and their allies. With workshops, panels, and events that feature a beautifully diverse array of experts—Nomadness Fest is certainly setting the standard for what a travel event should look like. This year, Nomadness Fest—which shifted to digital in light of the pandemic—is returning for an in-person festival in September, taking place in Newark, New Jersey. Get your tickets here!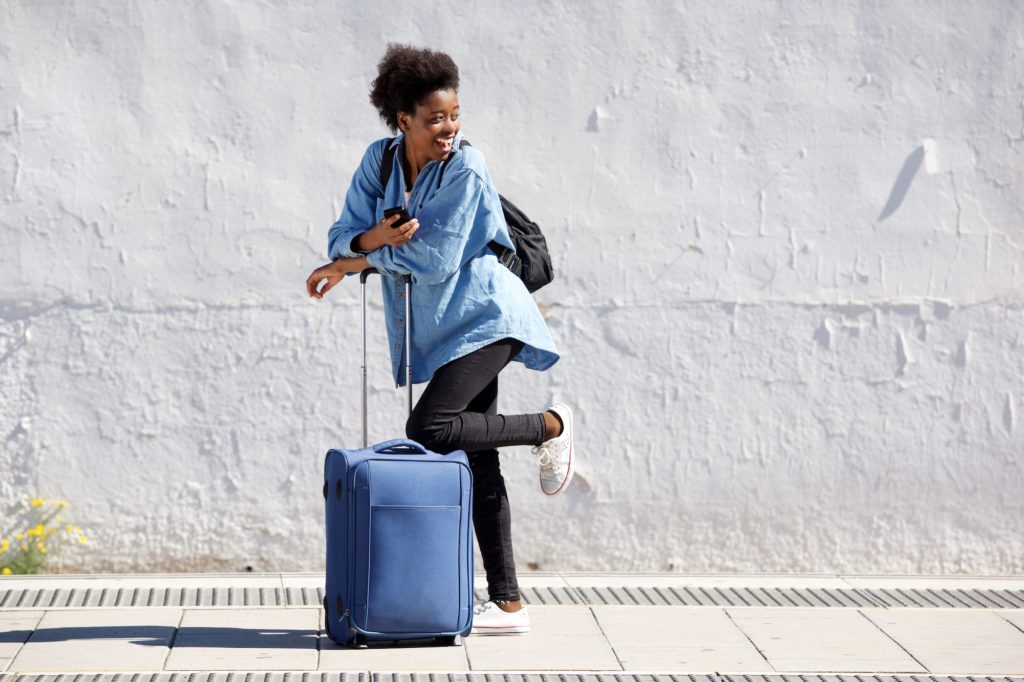 3. Join the Black Travel Alliance
All too often companies will roll out performative diversity goals with little follow-through. The Black Travel Alliance (BTA) was formed with a mission to fight for the representation of Black content creators around the world. When the BTA first launched, they did an excellent job of holding various travel companies accountable to their diversity goals.
Their 2020 #PullUpForTravel campaign, which garnered a wave of attention when it first launched, asked tourism boards, media, and companies to share internal diversity audits of their teams. Of those who chose to respond, the results are an eye-opening look at just how far the industry has yet to go in truly achieving racial equality, and not just giving it lip service. You can join the Black Travel Alliance as an ally to support their ongoing efforts.
4. Follow these Black Women Who are Redefining the Travel Industry
From starting their own companies to launching entire communities of Black travelers, you should follow these trailblazing women who are taking the travel industry in new directions.
Evita Robinson, Founder of Nomadness Travel Tribe
Martinique Lewis, President of the Black Travel Alliance and Creator of The ABC Travel Greenbook
Annette Richmond, Founder of Fat Girls Traveling
Kellee Edwards, Travel Channel TV Host & Host of the Let's Go Together podcast
Oneika Raymond, TV Host & Travel Journalist
Glo Atanmo, Entrepreneur and Host of The Glo Show podcast
Imani Bashir, Deputy Editor at Travel Noire
Dianelle Rivers- Mitchell, Founder of the community, Black Girls Travel Too
Jessica Nabongo, Founder of Jet Black and This is the Catch
5. Listen to Podcasts that Celebrate Diverse Voices
If you're looking for a good podcast recommendation, consider giving Afros and Knives a listen. This podcast celebrates inspiring Black women within the food, beverage, and hospitality industry. Another great podcast to bookmark is Travel + Leisure's Let's Go Together, which is hosted by Travel Channel host Kellee Edwards and features interviews with diverse travelers.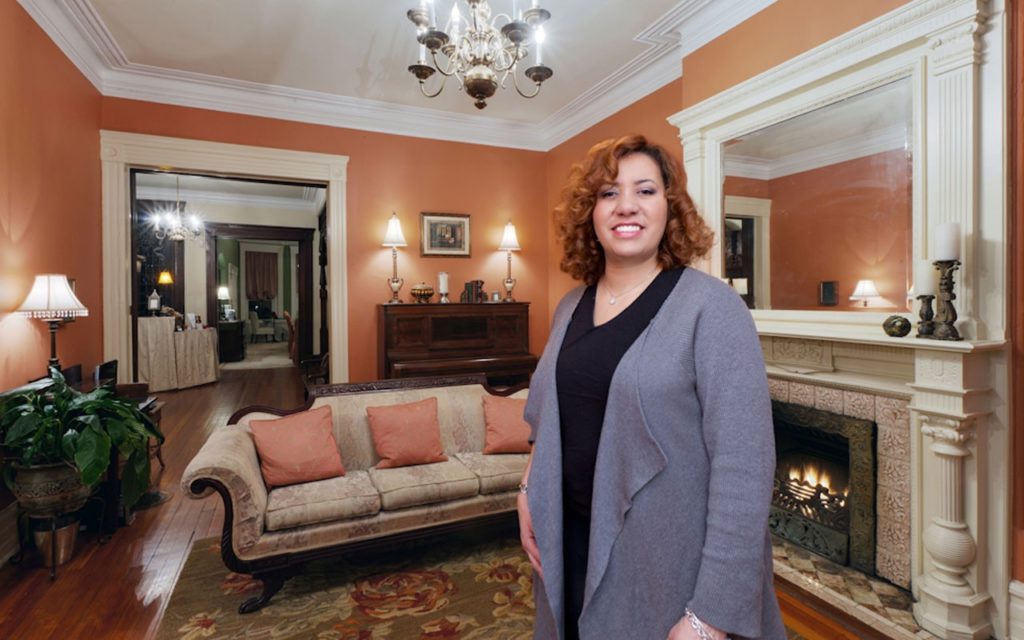 6. Book a Stay at a Black-Owned Hotel
One of the best ways to support Black entrepreneurs is to put your money where your allyship is. The next time you travel, consider putting your money towards Black-owned hotels like Brooklyn's Akwaaba Mansion founded by former Essence editor, Monique Greenwood. For an extensive list of Black-owned hotels, Condé Nast Traveler put together this excellent list of Black-owned hotels to support on your next trip. If traveling on a budget in South Africa, look for accommodations using Curiocity, which showcases a network of African-designed hostels rooted in community.
7. Pick up the ABC Travel Green Book
In 1936, the original Negro Motorist Green Book (known simply as The Green Book) was published during the era of Jim Crow laws. The Green Book, which was written by New York City mailman Victor Hugo Green, served as a guide for Black road-trippers to safely navigate the country.
Originally, The Green Book focused on the New York area, but as it gained popularity it expanded nationally. The ABC Travel Green Book is a modern adaptation of the historic Green Book. Written by Martinique Lewis, who is the President of the Black Travel Alliance, The ABC Travel Green Book spotlights Black-owned businesses across six continents. For Black travelers and allies, it's a great resource for supporting Black-owned businesses.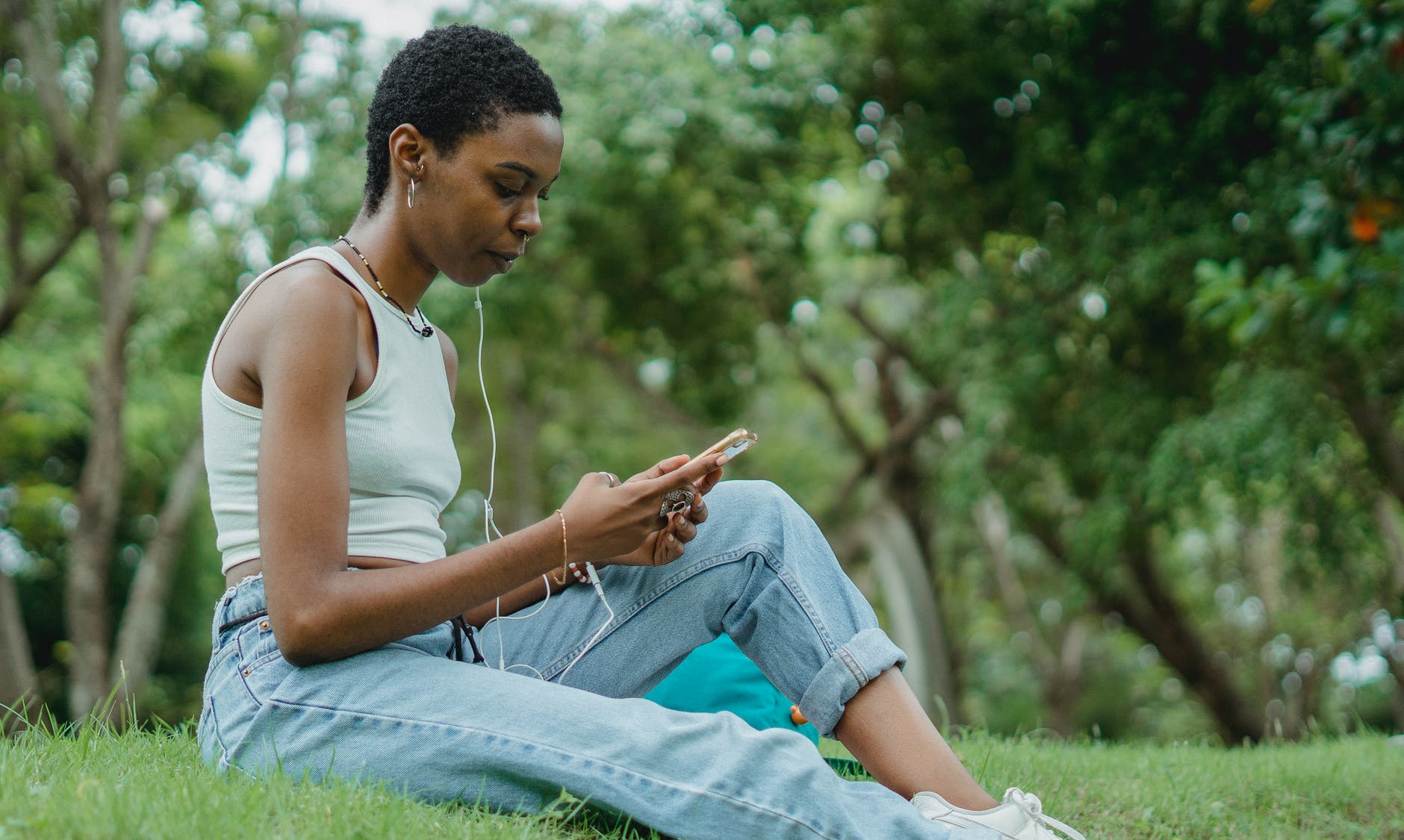 8. Amplify Black Voices on Social Media
As important as it is to read, follow, support, and join organizations that support racial justice; it is equally important to lift the voices of people of color. In 2021, the Black Travel Alliance posted a Black History Month February challenge that is still worth following today. The challenge asks allies to spotlight at least two Black creatives on their platform each week. Try using your social media platform to spotlight Black creatives you admire and whose work you want to promote—not just during Black History Month, but year-round.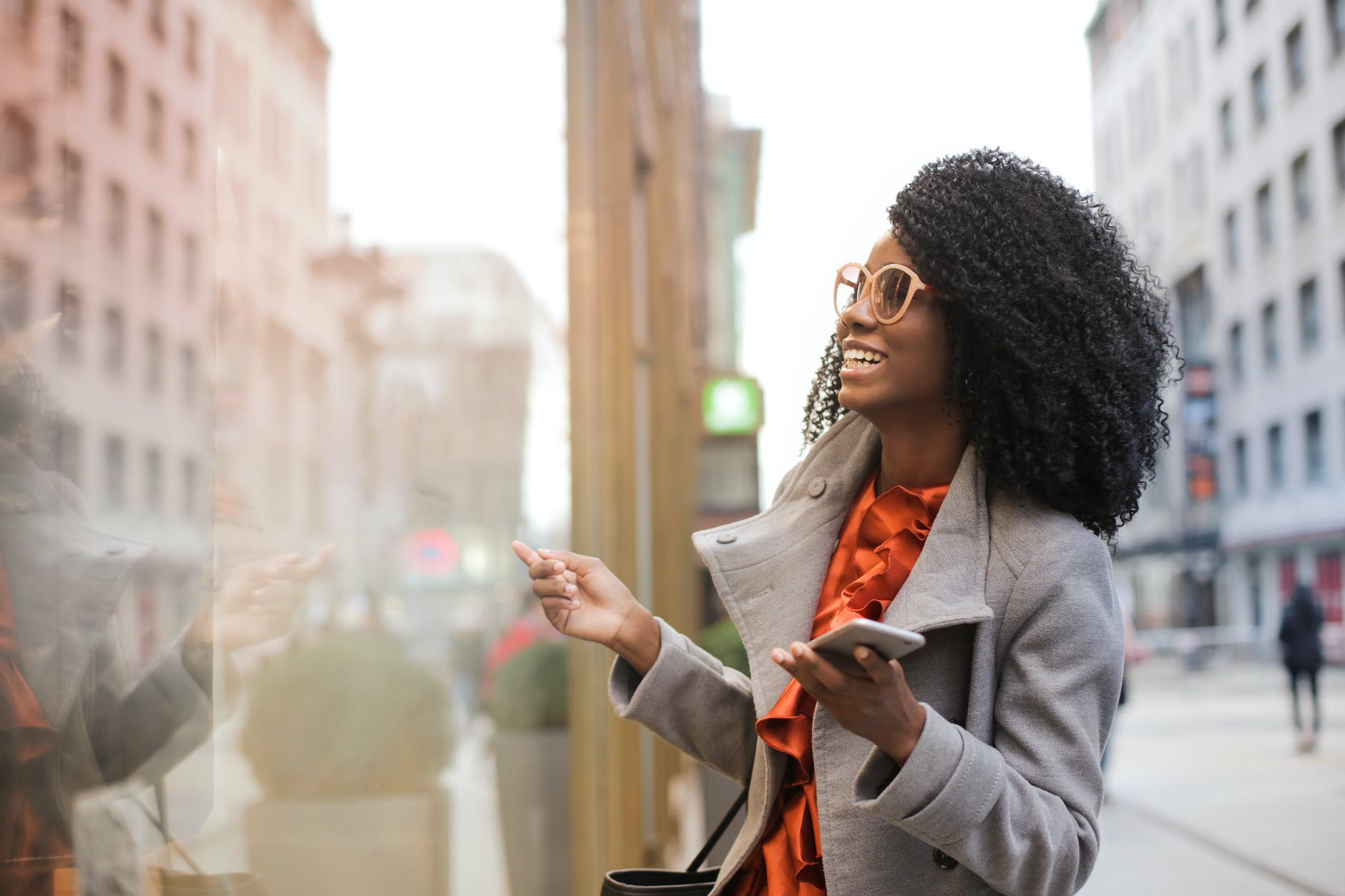 9. Shop Black-Owned Brands
Similar to booking a stay at a Black-owned hotel, consider supporting Black entrepreneurs within the travel and lifestyle space. Publications like We Buy Black place a focus on spotlighting Black-owned businesses and entrepreneurs like the Made Leather Company, founded by Lenise Williams who created a go-to for stunning leather goods sourced from Morocco. Another great Black-woman owned brand to check out is the Take-Off Collection, which is founded by travel writer Imani Bashir and offers useful 3-in-1 travel bags. For speciality candles to make a hotel room feel instantly homey, Harlem Candle Company is founded by Teri Johnson and combines her love of jazz and Harlem to create unique scents. For some seriously stylish swimwear, check out Jade Swim, founded by fashion editor and stylist Brittany Kozerski. Notably, these swimsuits offer protection from UV rays, sunscreen, and chlorine.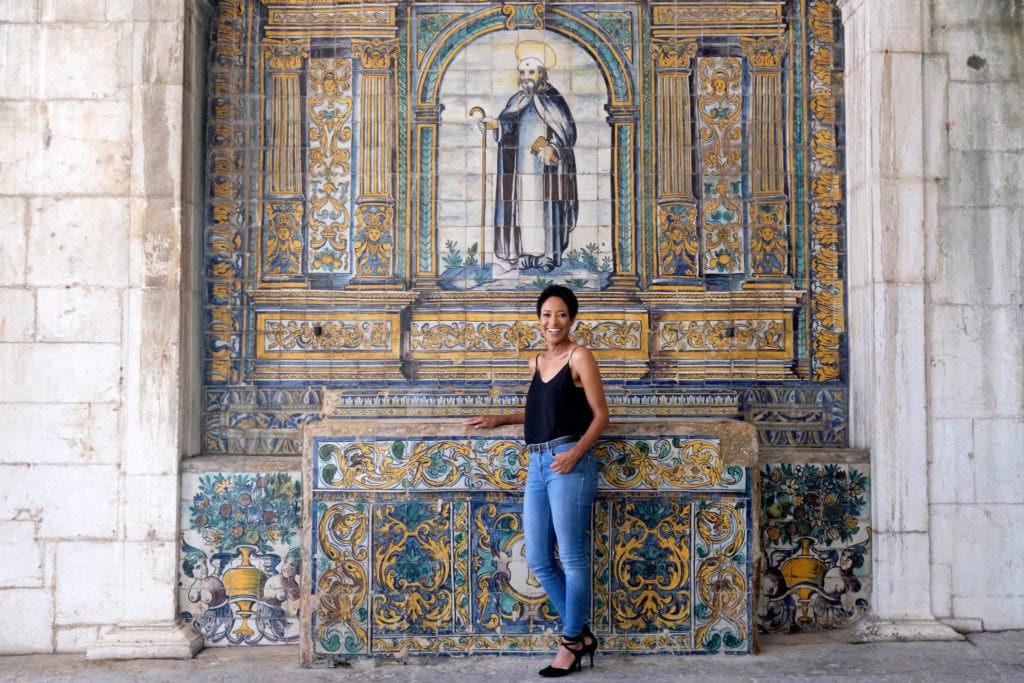 10. Book a Trip with a Black-Owned Tour Company
If you're looking to book travel, there are awesome Black-owned tour companies to consider. Black-owned Dipaways curates private and group trips to places like Accra, the Amalfi Coast, Marrakech, and Bali. Immersa Global is another Black-owned tour company started by Sheree Mitchell. This boutique tour operator provides unique tailor-made travel experiences to destinations like Portugal, Costa Rica, and Israel. Nomadness, too (yes, the same Nomadness of Nomadness Fest), also hosts group trips as part of their Nomadness Travel Tribe community. While Nomadness' trips have been on hold due to the pandemic, they are returning this year with much anticipated tours to Cartagena, Colombia.
Have something to add? Send us an email or leave a comment below! If you enjoyed this article, consider subscribing to our newsletter to unlock exciting perks.