Due to security issues, Pakistan has found itself off the tourist radar for the better part of a decade. Yet, within recent years, Pakistan has started to attract travelers with its awe-inspiring landscapes, rich history, and unmatched hospitality.  Despite the country's tourism renaissance, Pakistan remains shrouded in questions of safety for both local and foreign female travelers alike. This is where woman-founded Mad Hatters steps in, a female travel company that takes travelers to some of Pakistan's more remote gems. 
When it comes to traveling, the majority of Pakistani women are deprived of exploring their own country due to a combination of social norms and security concerns. Until 2011, terrorist attacks were a common occurrence in the northern part of the country that resulted in putting a complete halt on tourism. Post-2012, tourism revived but not for most of the local women who are discouraged from traveling, thanks to the religious and cultural stigma surrounding leisure traveling.
Similarly, foreign female travelers are confronted with a slew of cultural and legal restrictions to navigate on top of largely male-dominated travel industry. Independent travel and backpacking is largely discouraged for the foreign female traveler due to a lack of travel information and reliable travel advice available for women planning to explore the remote and underdeveloped parts of the country. Managing on-the-ground logistics in a country that lacks travel infrastructure, makes it harder for women to partake in the growing travel business.
Despite all of these obstacles, there are daring and ambitious women who are working to make travel more female-friendly in Pakistan. Aneeqa Ali, the co-owner of Mad Hatters Pakistan, is one of the travel entrepreneurs who is taking local and foreign female travelers to the most remote parts of the country. In this interview with Unearth Women, Aneeqa Ali explains what it's like to spearhead a woman-founded travel company in a historically male-dominated country.
Unearth Women (UW): You're one of the few female entrepreneurs in Pakistan's travel industry. Can you tell me more about your company, The Mad Hatters?
Aneeqa Ali (AA): The Mad Hatters is an experiential travel company that takes travelers to the less explored areas of Pakistan for a rich cultural experience. Through this platform, we aim to educate people about the beautiful landscapes, culture, lifestyle, crafts, and cuisines of the country. We are also focused on making Pakistan's travel industry more inclusive for women by providing them a platform to travel, as well as helping them to pursue a career in tourism. Since March 2017, we have taken more than 150 trips to over 50 destinations throughout the country, serving more than 1,500 customers. In addition to arranging tours for domestic tourists, we have also partnered with a few international organizations and arranged tours for foreigners visiting Pakistan from all parts of the world.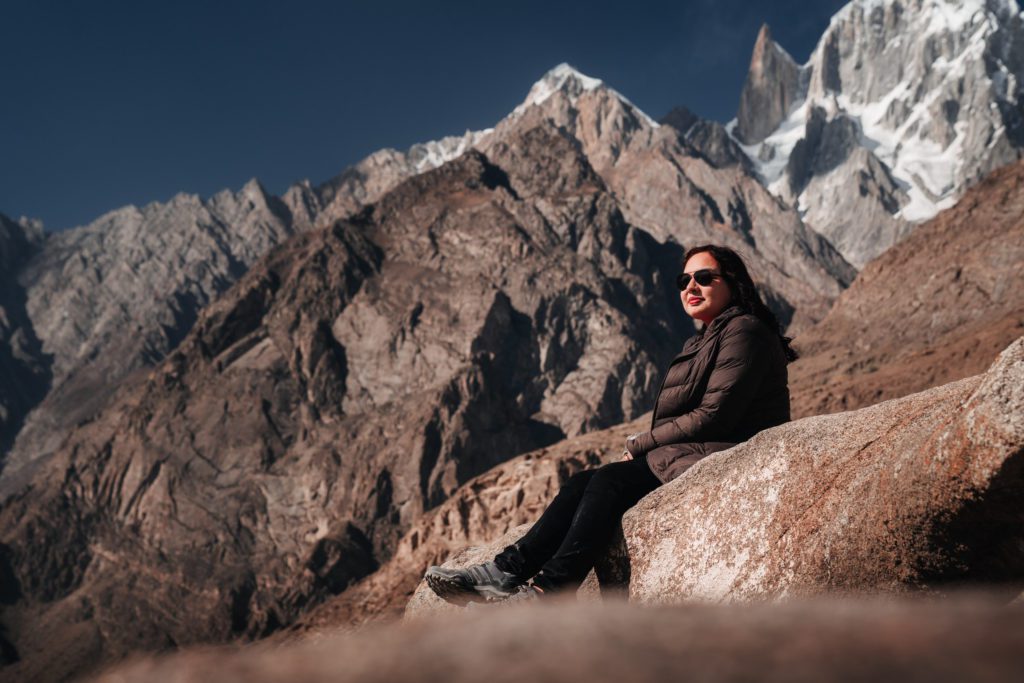 UW: What was your inspiration behind starting The Mad Hatters?
AA: I am an avid traveler and cyclist. Whenever I would get tired from the usual routine and madness of city life, I decided to find refuge in the mountains. Traveling around the country made me realize that Pakistan is a very difficult country to navigate as a woman. The freedom of traveling is not as easily enjoyed by women, as it is by men. The tourism industry of Pakistan is completely dominated by men, both in the case of travelers as well as tourism professionals. This is what inspired me to start The Mad Hatters.
UW: What are some of the challenges you faced—or still encounter—as a woman in Pakistan?
AA: Women are generally not encouraged to be seen in public spaces in Pakistan, so getting into a career path that requires you to be out and about offers a lot of unique challenges. Dealing with men, from all sorts of backgrounds, for the managing of business logistics, made me quite vulnerable to harassment.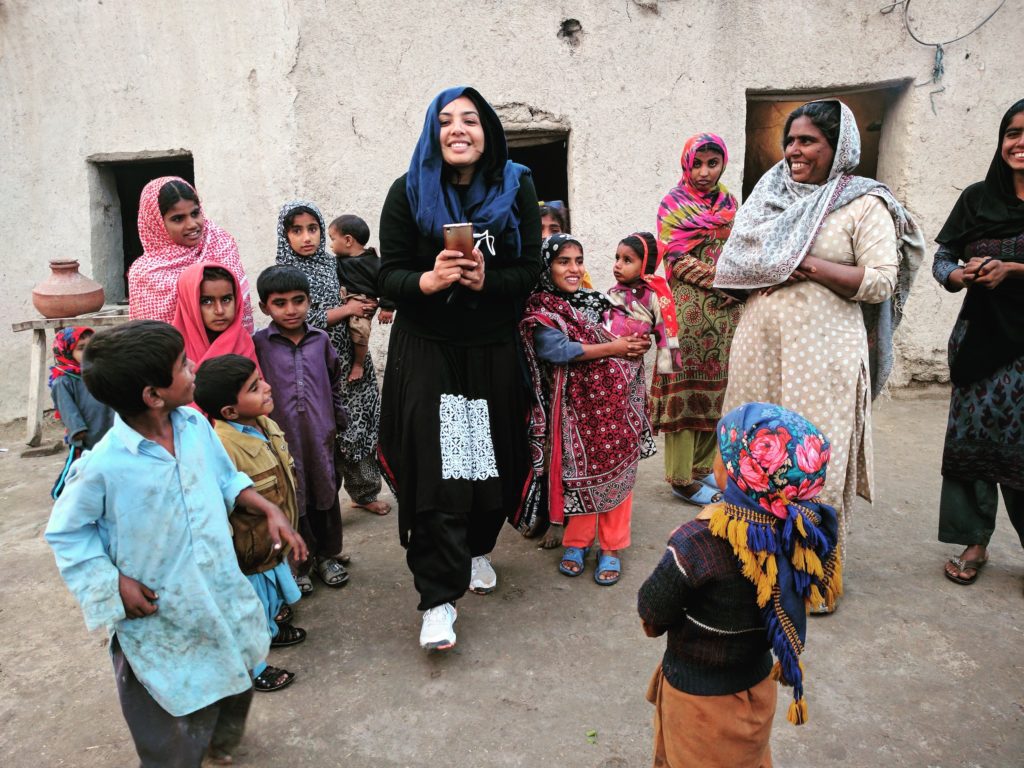 UW: How does The Mad Hatters support women-owned businesses in Pakistan's tourism sector?
AA: Our tours provide a safe and comfortable space for women to travel, while also creating economic opportunities for people living in the most remote corners of Pakistan. We ensure the inclusion of locals from the areas we visit, either by staying at their homes, engaging them as tour guides, or by promoting local artisans or women-run businesses to travelers.
In 2019, UNESCO hired The Mad Hatters as a consultant to conduct training for female tour guides and homestay hosts in the Kalasha region of Pakistan. We conduct the training in other remote areas of Pakistan as well, to engage more women from these local communities as our ambassadors. They become the agents of change in their respective regions and help us take our vision forward.
UW: How has your company been coping with the pandemic?
AA: In March 2020, it seemed like The Mad Hatters was all set for the year. We had signed partnership contracts with many big international companies associated with tourism and had locked in our event calendar with tours booked in advance for all of 2020 and 2021. But due to COVID-19, all of our scheduled tours had to be called off and advance payments returned, which had an immediate impact on our cash flows and sustainability.
Responsible and ethical tourism is something that The Mad Hatters has always emphasized, but due to the current circumstances, the need for building a more sustainable tourism industry has amplified even more. We are going to be playing an active role in making a transition to sustainable tourism possible.
UW: What is the Root Network and how does it help local businesses that have suffered from the pandemic?
AA: In July 2020, I co-founded Root Network with a group of female travelers and development professionals drawn together by a shared belief in responsible travel. Root Network aims to create an equitable and inclusive tourism industry in Pakistan by increasing access to meaningful economic opportunities for the indigenous communities.
Due to the current climate, our pilot project was focused on the training required for managing the implications of COVID-19. In touristic areas, like Gilgit-Baltistan, we provide assistance and relief to vulnerable professionals associated with tourism. Through this project, we provide tourism-specific COVID safety training, specialized COVID safety kits, and financial relief to around 250 beneficiaries including tour guides, hotel workers, porters, and more.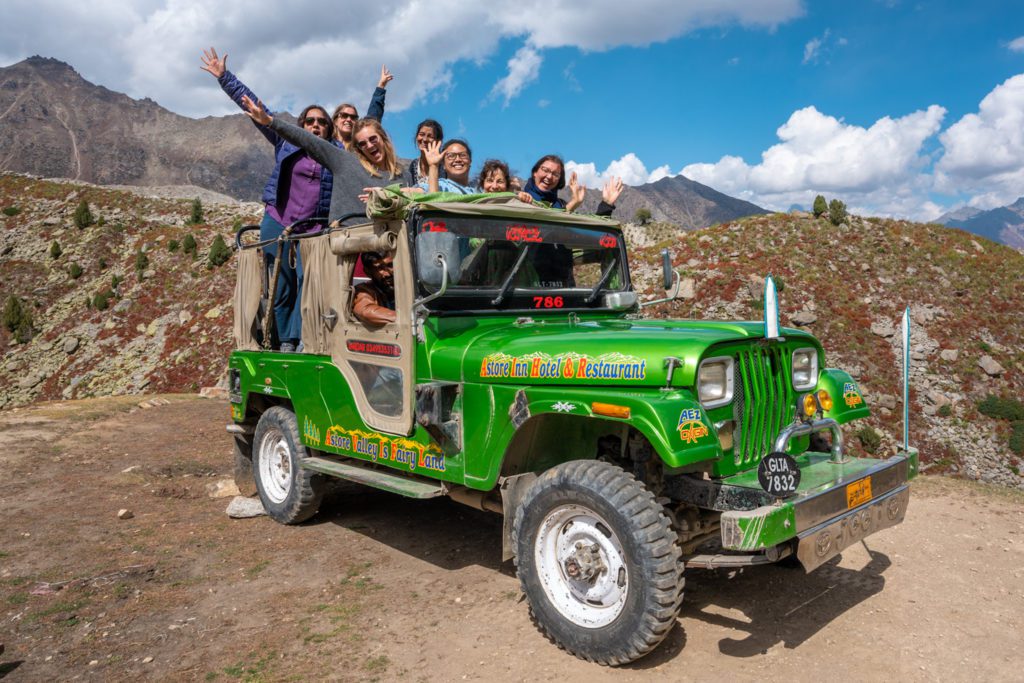 UW: Do you consider Pakistan a 'safe' destination for solo female travelers – both local and foreign?
AA: The security situation in Pakistan has immensely improved due to the country's continued efforts in the fight against terrorism. On his recent visit to Pakistan, the United Nations Secretary-General, António Guterres, found the country's journey from terrorism to tourism to be remarkable. But the foreigners coming to Pakistan, especially solo female travelers, must be fully aware of the ground realities and prepare for the country accordingly. We educate our clients about everything, ranging from what is the appropriate clothing to wear in public, how women should respond when someone stares or flirts with them, what kind of accommodation to expect, lack of cell phone coverage in the mountains, and a lot more.