Author Elizabeth Gilbert became a worldwide sensation in the wake of her international best-selling memoir, Eat Pray Love. The book—which details Gilbert's adventure from Italy to India and Indonesia in the wake of a divorce—explores the transformative powers of travel to aid in healing and self-reflection. And while it was Gilbert's non-fiction account that catapulted her to global fame, it's her fiction writing by which she became a finalist for the National Book Award, the PEN/Hemingway Award, and the National Book Critics Circle. Gilbert's knack for magnetic, lyrical storytelling, intertwined with sharp observations, makes her writing uniquely approachable.
Gilbert's latest novel, City of Girls, is a fictional story set in the sexy but tumultuous era of 1940s New York City. The book focuses on the character Vivian Morris, who, in her old age, is reflecting on youth's glory days as she writes to the daughter of a beloved friend. Vivian's story begins in the summer of 1940 as a Vassar College drop-out, armed with an attitude and a talent for sewing. Sent to live in New York City with her zany Aunt Peg, owner of a down-and-out theater, Vivian arrives in Grand Central as a wide-eyed, 19-year-old virgin donning a cloche hat and homemade rayon dress.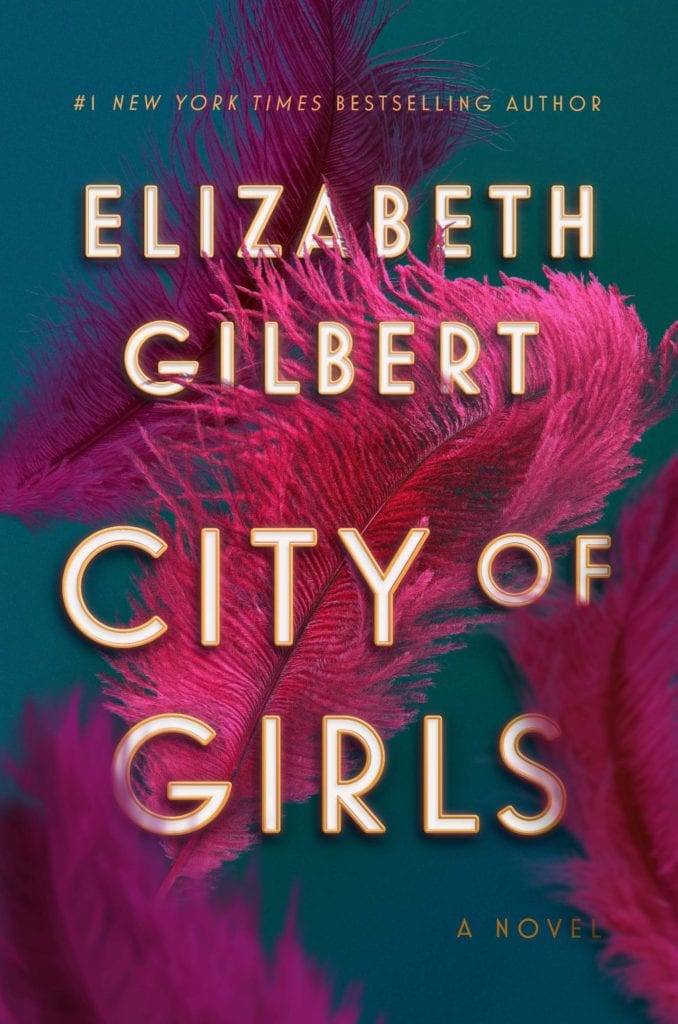 What follows is a deliciously decadent tale of frivolity and sexuality in a coming-of-age story set to the backdrop of a timeless metropolis. Vivian quickly befriends a caravan of showgirls, actors, and musicians who sweep her up in an irrestible cloud of liqour, jazz, and sex. Similar to F. Scott Fitzgerald's Nick Carraway, whose innocence is sullied by Prohibition-era New York in The Great Gatsby, Gilbert imbues Vivian's story with an irresistible glamour, liberation, and adventure.
Similarities between City of Girls and The Great Gatsby are only surface-level, for at the heart of Gilbert's novel is a revolutionary tale of female sensuality. Promiscuous women are so often confined to the role of villainess in literature, portrayed as ill-fated harlots. It's a trait met with ruination in the annals of literature; yet Gilbert so neatly concludes: "You don't have to be a good girl to be a good person."
In an introductory letter to the reader, Gilbert confesses her long withstanding ambition to write a novel about promiscuous girls whose lives are actually not destroyed by their sexual desires. City of Girls is equal parts a historical fiction novel based in a bygone era and a refreshingly modern account of a woman who's free to explore her desires. It conjures the carefree, adventurous facets of the spirit, and places you alongside Vivian and her cohorts, stumbling home in the early hours, wrapped in a lush feather boa.
City of Girls resurrects the fun of storytelling, especially when it whisks you away to a world of passion. In the words of Gilbert: "My goal with this novel was to write a book that would go down like a champagne cocktail—light and bright, crisp and fun."
That's exactly what Gilbert has achieved in her latest book, which promises to be a runaway success. So drink up, dear reader; we could all use a little fun right now.