It's morning in Caye Caulker and the sun is just beginning to warm the sandy roads of Playa Asuncion, the island's main street. Well-fed stray dogs saunter past pastel-hued storefronts. A local artisan crafts bracelets from the bubblegum-pink interiors of conch seashells. Blissed out travelers with wind-swept hair and sun-kissed shoulders bike leisurely down car-free roads. The smell of freshly made fry jacks—a classic Belizean breakfast of stuffed fried dough—complements the sound of blenders at local produce stands peddling fresh fruit juice.
Located only 45 minutes from Belize City by boat, the small island of Caye Caulker stretches five miles in length and is home to a population of about 2,000 people. The island's laid back vibe is, in part, due to a strong Creole influence, prevalent in everything from the dialect to local cuisine, which includes jerk chicken and buttery conch.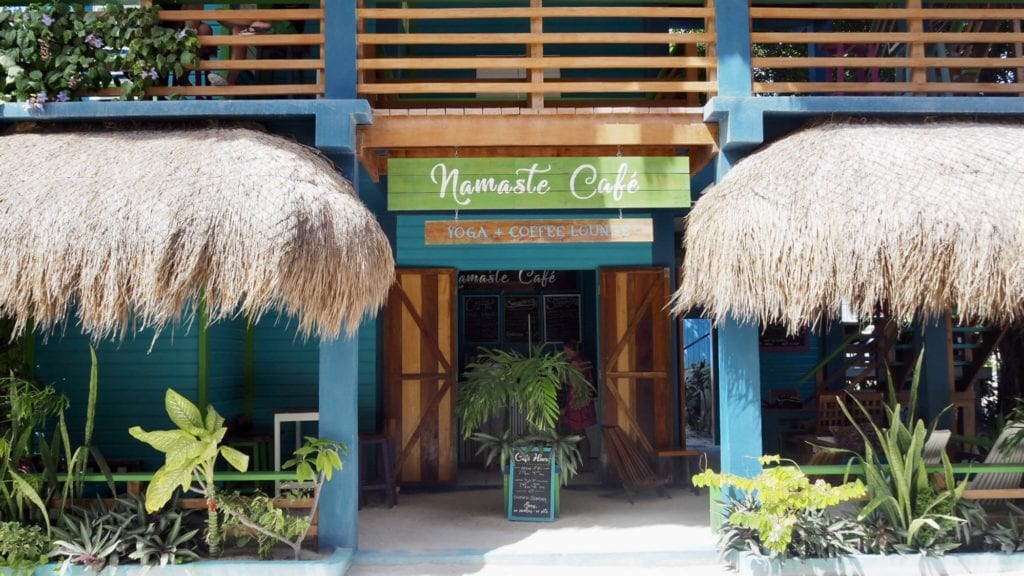 Caye Caulker is a destination for budget travelers, Barrier Reef-bound divers, and ex-pats drawn to the easy, breezy lifestyle. The island's slogan, "Go Slow," reminds new arrivals to abandon their residual stress at the boat's dock before stepping onto the beach. It's here, off the coast of Belize, that self-care is manifest across the women-owned Namaste Café, RandOM Yoga, and Lisa's Soap Delights.
RandOM Yoga & Namaste Café
Both RandOM Yoga and Namaste Café were founded by American expats Jessie Wigh and her husband, Brad. The couple moved to Belize after feeling burdened by restlessness and an overwhelming desire for a slower pace.
"I think that we just felt tied down in the United States, and Belize offered such freedom from convention," Jessie recalls. "If Caye Caulker is our favorite place in the world, why [not] just go live there?"
As an avid yoga practitioner and certified instructor, Jessie saw an opportunity to introduce quality, donation-based yoga classes to the small Belizean island. With modest origins, Jessie's yoga business began with little more than a chalkboard on the street, advertising classes on her front porch or the rooftops of nearby hotels. As her yoga classes grew increasingly popular, so too did the need for a dedicated studio. Jessie and her husband opened Namaste Café and RandOM Yoga in 2018 as the three-story, open-air wellness haven it is today.
"The main focus of any business that Brad and I have started has always been motivated by providing our customers, guests, and students with something that truly makes their lives better," Jessie explains. "We tried to think of what was missing from Caye Caulker that we could provide to enrich the lives of our yoga students. Namaste Café was born as a treehouse-like lounge that provides healthy foods in a place to relax without the influence of alcohol or electronics."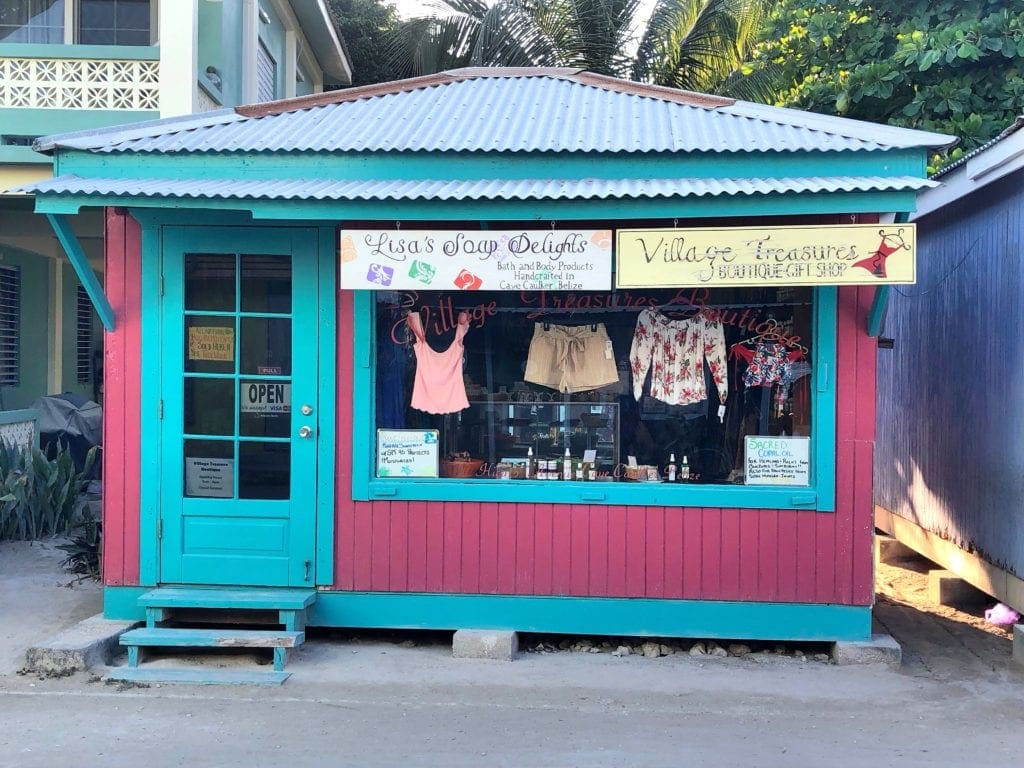 Lisa's Soap Delights
Around the corner from RandOM Yoga and Namaste Café is a pink and blue storefront offering a selection of handmade bath and beauty products comprised of both locally and globally-sourced ingredients. Sugar scrubs, fruity chapsticks, and Belizean coconut oil are just a few of the many items that promise to slough off dry skin, nourish tired hair, and ease sun-blistered lips. The boutique's selection also goes beyond beauty with remedies for everything from sunburns—cured with aloe vera spray derived from the aloe plants that grow behind the shop—to minor skin rashes and irritations.
Lisa's Soap Delights was founded in 2011 by Lisa Novelo, who began crafting homemade soaps and bath products for close family and friends. Recalling her mother's penchant for making natural soaps forged from olive oil, Lisa recoiled at the artificial ingredients and unwanted chemicals in commercial products.
"My inspiration for each product is based on my family. Every condition or problem that my family has, I try to come up with a solution as to how to fix it naturally. The lotions were inspired by my son's dry skin, the copal oils were created to help my arthritis, the hair mist and oil was crafted to help my daughter-in-law manage her curly hair," explains Lisa. "That is where my inspiration comes from, that and the fact that I refuse to use any product with chemicals in it…
[My store is] the only natural product shop on the island."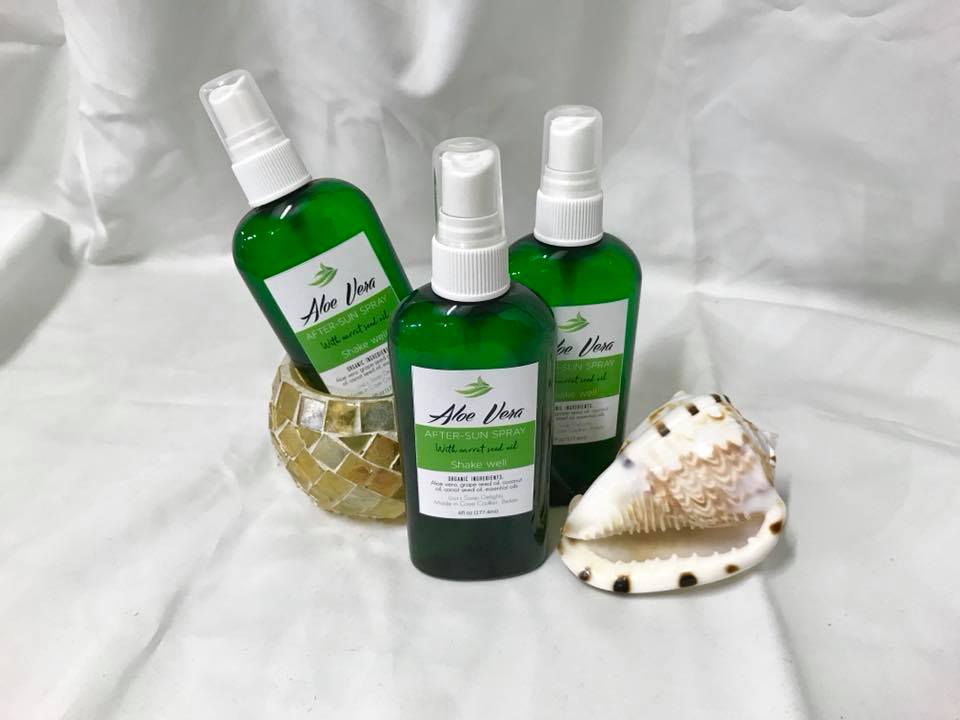 With a large bay window facing Main Street, sunlight pours into the store, which boasts two businesses in one: Lisa's Soap Delights and Village Treasures Boutique Gift Shop, both of which were founded by Lisa. Beach fashion hangs alongside wooden shelves stocked with avocado-infused soaps, hibiscus clay face scrubs, eucalyptus and spearmint body lotions. Of the many elixirs sold in Lisa's Soap Delights, the sacred copal oil is perhaps the most notable.
"Copal oil, according to the ancient Mayans, is a very sacred healing oil respected highly in the villages," Lisa explains. "We make this oil with the resin of the copal tree, which is not sold in stores. It must be requested from the indigenous people inland. I personally order my copal resin from a native Mayan lady who lives south of Belize."
Women are taught that more is more when it comes to beauty products, so we slather on primers, foundations, and powders only to create a temporary façade that's washed away at the end of the day. On Caye Caulker, wellness is key and naturally-derived ingredients are paramount. Beauty is found in the glowing skin of a sun-kissed face, in the strength exerted during a sunrise yoga class, in the taste of a clean meal.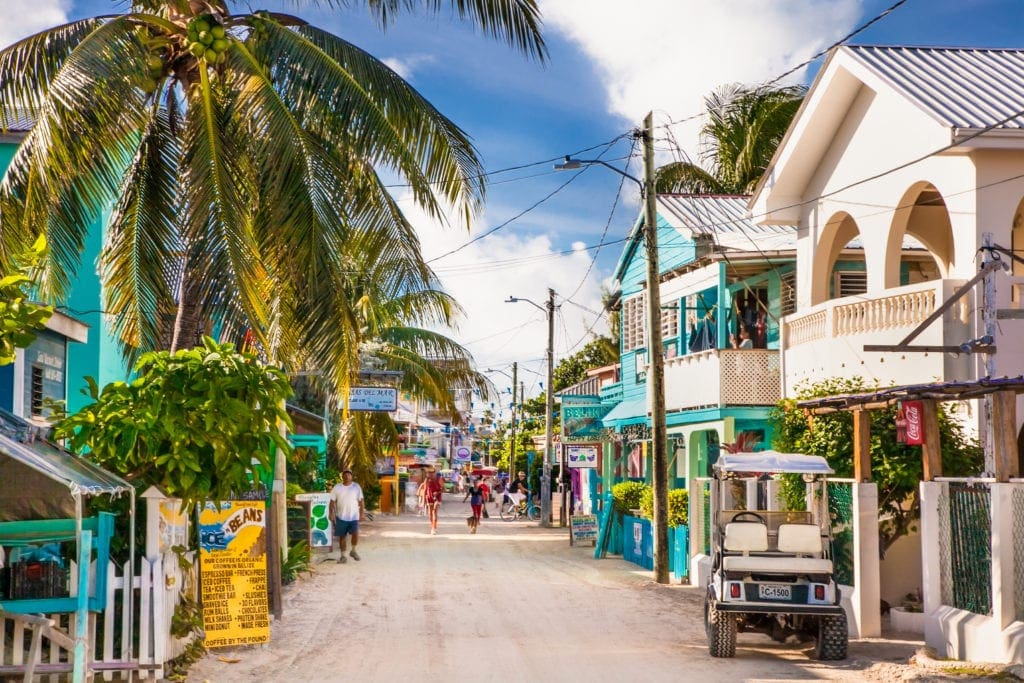 OUR CAYE CAULKER FAVORITES
RandOM Yoga & Namaste Café
Start your morning with a donation-based yoga class at RandOM Yoga. Hour-long classes are taught in an open-air studio with ocean views. Whether you're a bonafide yogi or new to the practice, RandOM Yoga welcomes guests of all levels.
After your yoga class, head downstairs to Namaste Café for a healthy breakfast. We love their freshly brewed kombucha paired with reasonably priced breakfast combo options. For lunchtime, Namaste Café serves hummus with fresh veggies and bagel chips.
Lisa's Soap Delights
While we recommend any product from Lisa's Soap Delights, our favorites are the Activated Charcoal Face Scrub, the Milk and Honey Body Scrub, the Sacred Copal Oil, the Aloe Vera After-Sun Spray, and Coconut Oil.
The Aloe Vera After-Sun Spray paired with the Coconut Oil offers necessary hydration and care for sun-burnt skin. The Sacred Copal Oil works wonders on minor skin irritations, proving particularly effective in remedying sun rashes. The Activated Charcoal Face Scrub is ideal for washing away sand-blasted skin from biking around the windy island, while the Milk & Honey Body Scrub cleans the day's sunscreen and bug spray layers off before bed.
The Caye Caulker Animal Shelter
Founded by local Belizean, Kenny Sampson, the Caye Caulker Animal Shelter can be found off Front Street. Home to both stray dogs and feral cats found around the island, Kenny takes animals in with the hope of helping them find their forever home. Visitors to the island can drop by the Caye Caulker Animal Shelter at any time before sunset to play with the animals. Those keen on volunteering can offer to walk the dogs in the late afternoon.
Hibisca by Habanero
Originally called Habanero, this adorable restaurant offers some of the best food on the island. To make a reservation, simply bike by and let them know when you plan to come by that evening. For dinner, make sure to start out with the voodoo cakes—a Belizean take on crab cakes that are truly delicious.
The Dreaded Grape
Founded by an American ex-pat named Josh, the Dreaded Grape is an adorable little wine bar on Calle Almendra. Boasting a fantastic selection of wine and some truly phenomenal homemade hummus, the Dreaded Grape is a great date night option or a place to come and enjoy conversation with the owner and other travelers.
Iguana Reef Inn
Although Caye Caulker is an island, there aren't too many beaches to lounge on. Located on the other side of the island, Iguana Reef Inn, offers a beach for hotel and non-hotel guests alike. With the purchase of a drink (alcoholic or non-alcoholic) at the outdoor, beachfront bar, you can lounge on one of the many beach chairs and enjoy this slice of paradise. While you're there, make sure to check out the Seahorse Ranch next to the dock, where you can spot actual seahorses in their natural habitat.
Colinda Cabanas
By far one of the most charming accommodations on the island, Colinda Cabanas can be spotted by its bright blue and yellow painted cabins. With its own ocean front property, Colinda Cabana is a short walk or bike ride from the main street. All guests are provided with a bicycle.
A version of this article appears in the third issue of Unearth Women, available in print in our online store!