The minute I take a seat opposite Chef Barbara Lynch, I like her. It is an unusually warm fall day in Boston and Barbara is sitting at an outdoor table at B&G Oysters, one of her many acclaimed restaurants. Barbara sits nearly eclipsed by a three-tier seafood tower adorned with plump lobster claws, voluptuous crab meat, and oysters that can only be described as sexy. I am here to meet the woman behind Boston's celebrated food; the irony that she is quite literally sitting behind a tower of her celebrated food does not escape me.
As I pile my plate high with oysters, I am instantly struck by Barbara's no bull-shit attitude, which proves at once endearing and intimidating. Barbara speaks candidly and to the point, giving the impression that one always knows where they stand with her. As she talks, she seems to excitedly swing from one idea to the next. Like a creative genius, her thoughts splash across the canvas of her mind in a haphazard yet brilliant way. Here is a woman who managed to defy the odds and build an enviable career as one of the country's most influential chefs.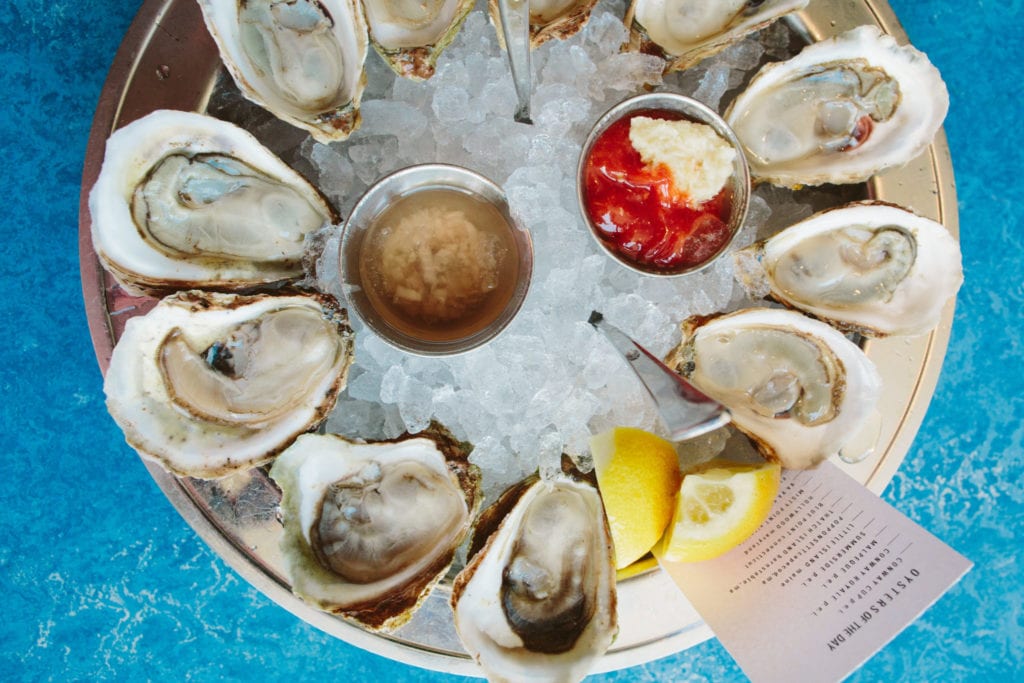 After eating what surely must be half of the ocean's crustaceans, I accompany Barbara across Tremont Street to another one of her restaurants, The Butcher Shop. It should be noted that three of Barbara's restaurants—Stir, Butcher Shop, and B&G Oysters—all sit within a one minute walk of each other. Creating clusters of restaurants is no accident but rather—as Barbara put it in a 2017 Eater interview—a "gas station effect." The more gas stations that exist in one area, the more likely people will come and fill up their tanks. Applying this same logic to restaurants, Barbara sought to create culinary destinations around Boston. Three of Barbara's other locales—Drink, Sportello, and Menton—all reside within the same building over on Congress Street.
The gas station effect works, as Barbara's restaurants have indeed become a foodie destination. Recently Boston's W Hotel announced a partnership with the Barbara Lynch Collective, allowing their guests enhanced experiences at Barbara's restaurants. From champagne and dessert at B&G Oysters to charcuterie at The Butcher Shop to a kitchen tour at Menton, Barbara Lynch's restaurants have become a destination within the city of Boston.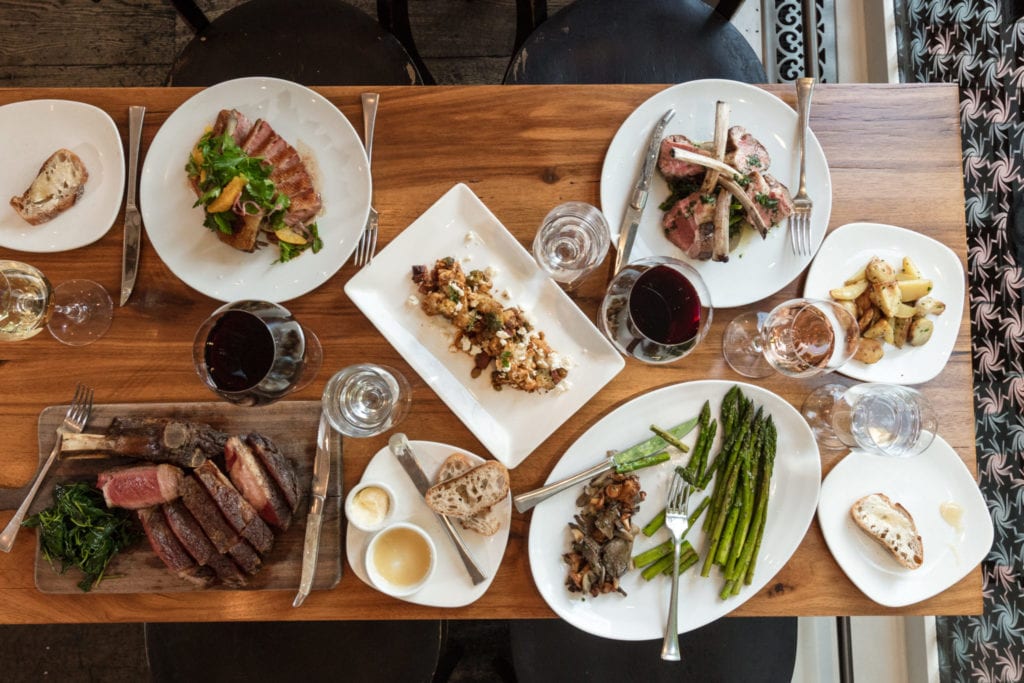 As I swirl an Austrian red wine at Butcher Shop, I begin to learn about Barbara's unconventional past and just how many odds she had to overcome on her path to success. Barbara grew up in the housing projects of South Boston—nicknamed 'Southie'—a neighborhood once ruled by the notorious Whitey Bulger gang. One of seven children cared for by an overworked single mother, Barbara had a rebellious childhood marked by petty theft, drugs, and drinking—as detailed in her explosive new memoir, Out of Line.
The roots of Barbara's career can be traced back to an influential home economics teacher by the name of Susan Logozzo. "Students in Susan's class would alternate weeks cooking in the home ec kitchen and waiting tables, serving the teachers our creations," recalls Barbara in her memoir. "I soon managed to weasel out of waitress duty and just cook." Logozzo's class lit a match for Barbara who ended up sticking with the one year class throughout her time in high school.
By the time Barbara was in her mid-twenties, she began working under some of Boston's most esteemed chefs such as Todd English. Working under the tutelage of English for a few years, Barbara eventually left his kitchen to spend time traveling throughout Italy and absorbing Italian cooking techniques from local women. Upon her return to Boston, Barbara landed the role of Executive Chef at Galleria Italiana.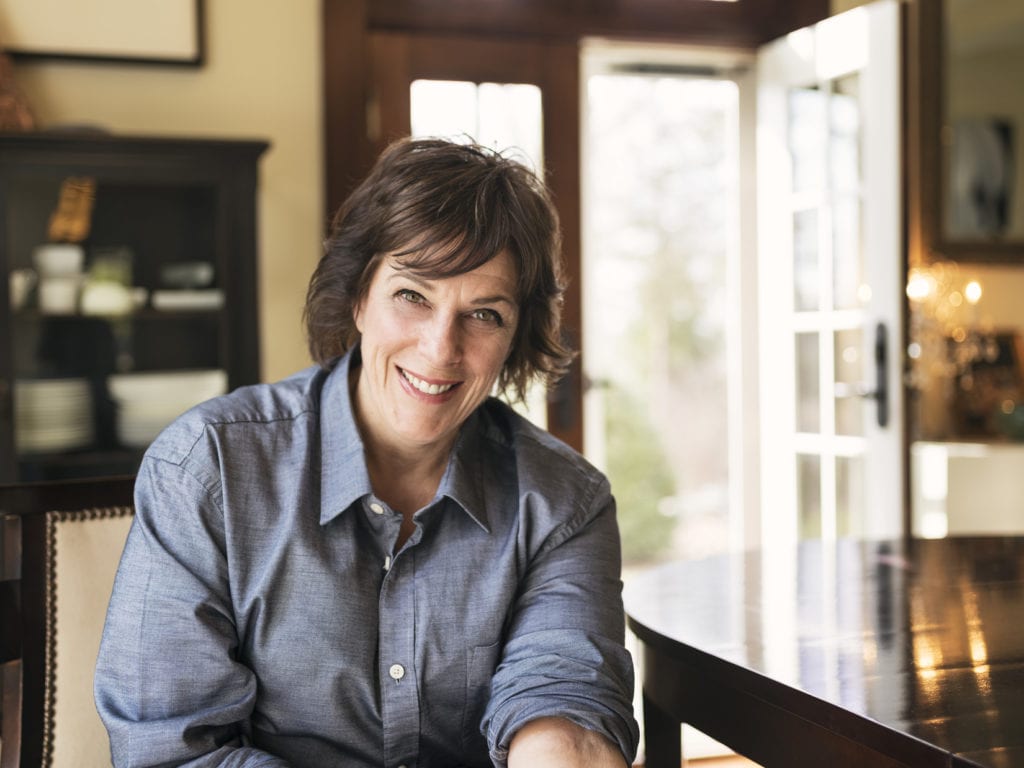 Her culinary prowess captured the attention of FOOD & WINE, which named her as one of the 10 best new chefs in America. Barbara opened her first restaurant in 1998 called No. 9 Park in Boston's Beacon Hill neighborhood. Named one of the best new restaurants by both Bon Apetit and FOOD & WINE, Barbara would go on to expand her restaurant business with eight more eateries scattered across Boston.
By the time my day in Boston comes to close, I am drifting off in a food-fueled reverie having eaten at every single Barbara Lynch restaurant in the city. What becomes clear with each bite is that Barbara's cooking transcends the food on the plate. Storytelling is a pillar of the Barbara Lynch Collective, which has created a culture around its cuisine through publications like its biannual digital magazine, Food for Thought. Every meal that Barbara serves gives a nod to both her rough-and-tumble Boston roots, her time spent traveling in Italy, and her famous knack for risk-taking.
Barbara's impact on Boston's culinary scene is undeniable. You won't find Barbara Lynch restaurants sprouting up in New York, Miami, or Chicago; rather, Barbara funnels her passion into her own community, choosing to embrace her roots instead. It is this very grit, this determination to do things on her terms, that sets Barbara apart. In the end, Barbara and her story are a reminder that greatness can, indeed, come from anywhere. "The message is, 'If I can do this, you can do this,'" Lynch said in a 2017 Boston.com interview. "Anybody can do this."
*Unearth Women was invited to Boston by both the W Hotel and Barbara Lynch Collective. As always, all opinions expressed are our own.