As the world continues to battle against Coronavirus pandemic, lockdowns are sweeping across countries. In the UK, while the government has urged all but essential workers to stay at home, for many women here it's business as usual. From NHS workers to teachers, women are on the frontlines like never before. From my lockdown bedroom, I meet three essential women, everyday heroes who've stepped up to meet the challenges of COVID-19 head-on. 
The Teacher Caring for Essential Workers' Kids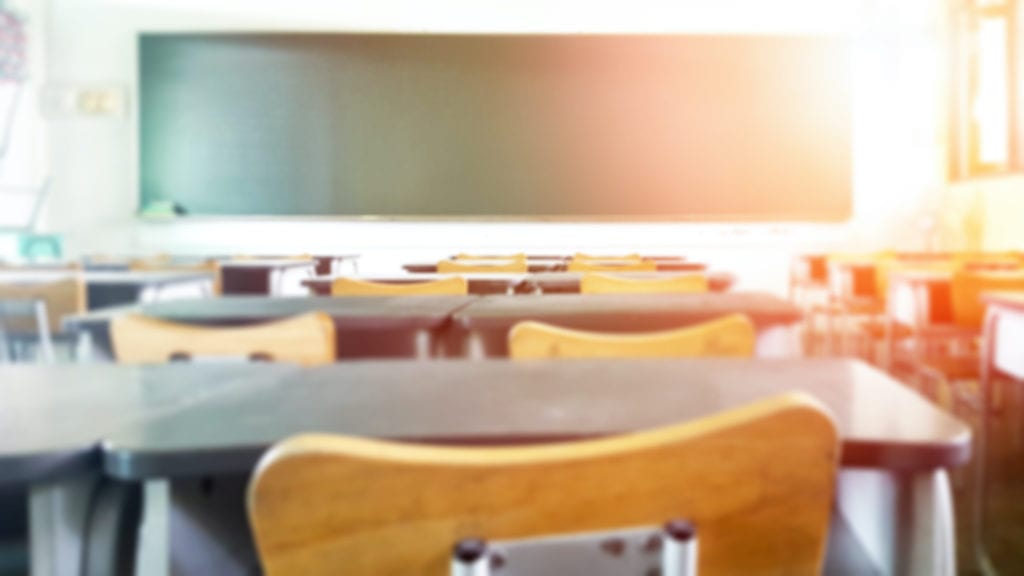 It's Friday night and the London streets around my home are deserted. Restaurants are shuttered up, pubs are dark and forgotten, along the roads intermittent buses trundle past, their empty red carcasses ghostly in the street light.
But as the weeks roll on, these desolate Friday nights are becoming more familiar. For Helen – a teacher at the Northampton School for Boys, who joins me on Skype – it marks the end of another school week. A "new normal" school week where days are kicked off with live-streamed Joe Wicks workouts, where lunch breaks are ruled by social distancing, where radios are turned down as the news reports roll in.
While her colleagues teach from afar, Helen has joined a handful of teachers who are going into school to look after essential workers' children. They are all volunteers and they also all happen to be women.
"We are all women who live on our own," Helen explains. "We are not putting anyone else at risk by coming in. We've all thought it's just us and in that way we're protecting our colleagues and their families too."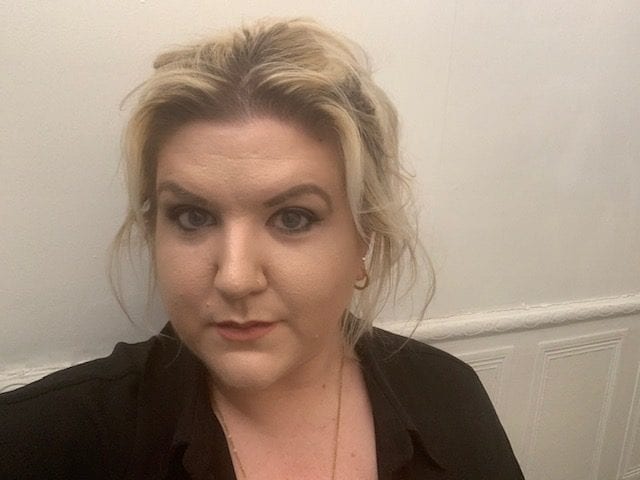 It's a school that together – staff, students and their families – have risen to the challenge. From live Q&As and recorded assemblies, to voiceover PowerPoint presentations, it's an example of how to adapt in a crisis.
Impressive, Helen agrees, but it hasn't been easy, "those last few days after they said schools will be shutting down, they were brutal," she tells me. "The hardest bit was the exams being canceled and the kids not getting to see the pay-off for their incredible hard work, but we said to them 'though you won't sit the exams, we will make sure that everybody will still see how great you are.'"
For Helen and the rest of the staff, it's not just about supporting the students now, there's a determination to rally together to make up for this in the future too. Yet with so much still unknown, what sort of future that is remains to be seen. Helen hopes that it's one where there's a broader sense of community and togetherness that traverses all borders.
"I hope people remember that this has affected every inch of the planet, that it was hard for every single person," she continues. "I'm a history teacher, and you look at World Wars as an example, but this is a different scale because every facet of life has been disrupted. In World War II, when there were bombs raining down on a city, no matter where you were, you could still huddle together with people physically. Shops were still open. Schools were still open."
I hear the determination rise in her voice as she finishes, "whenever [Coronavirus] is over, however, it's over, I want the world to be kinder and more together so that the kids get to have the world they deserve."
The ICU Nurse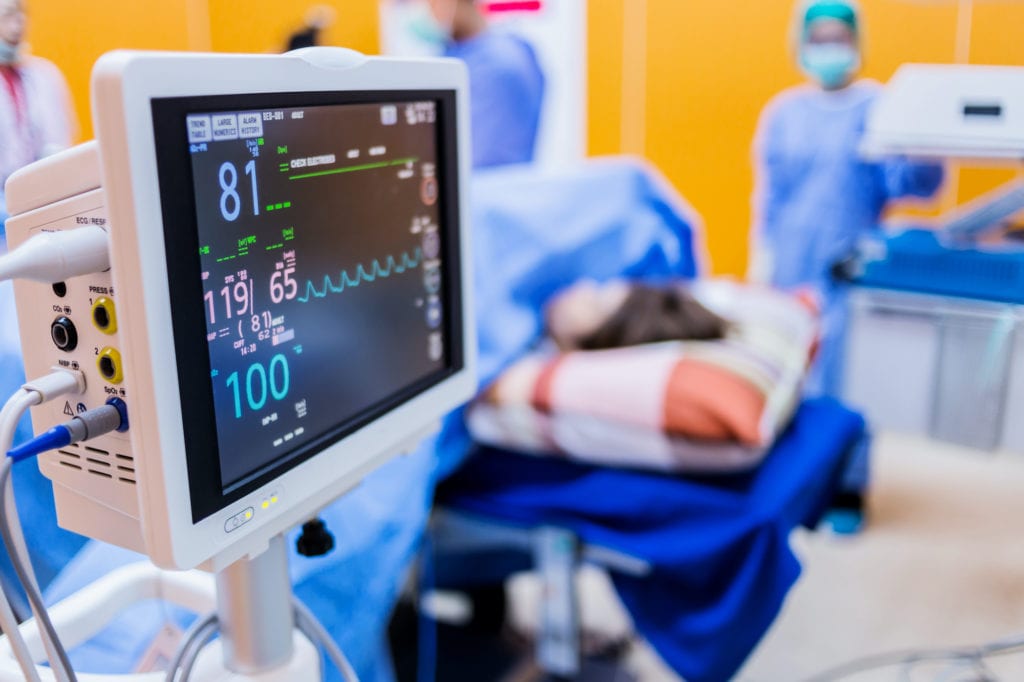 It's a warm Saturday afternoon. As I gaze out of my window, puffballs of blossom dance in the sunlight. The Skype dial-up tone rings out, intermingling with the laughter of children playing in a nearby garden.
It's 2 pm and Sarah, a senior ICU nurse, is enjoying a rare moment of calm while her two 18-month old twins are napping. As we chat, the cloudless sky and Sarah's friendly demeanor feel rather at odds with the conversation that's beginning to unravel. The hospital where Sarah works – a lung and cardiac specialist hospital in London – is already swamped.
They're stretched but they haven't yet reached the crisis point that's hit some other hospitals – a scenario that Sarah has witnessed first-hand. Describing her experience visiting another hospital, her sunny tone falters, "it was the closest thing I could imagine to being a nurse in a war zone," she begins. "When I set foot in that situation I went: 'oh my God, this is it. This is what's going on, this is what they've been trying to tell us. And it's far worse than you could ever imagine. And it's what our daily life is going to be like in a few weeks.'"
Thankfully, that scenario hasn't reached the hospital where Sarah works yet. However, her working life is already one where everyone's out of their comfort zone: patient-to-nurse ratios are stretched, junior nurses are struggling with less support, and non-intensive care staff is racing to adapt to their new environment. But it's the restrictions around relatives visiting the hospital that Sarah says is the most upsetting part of her work.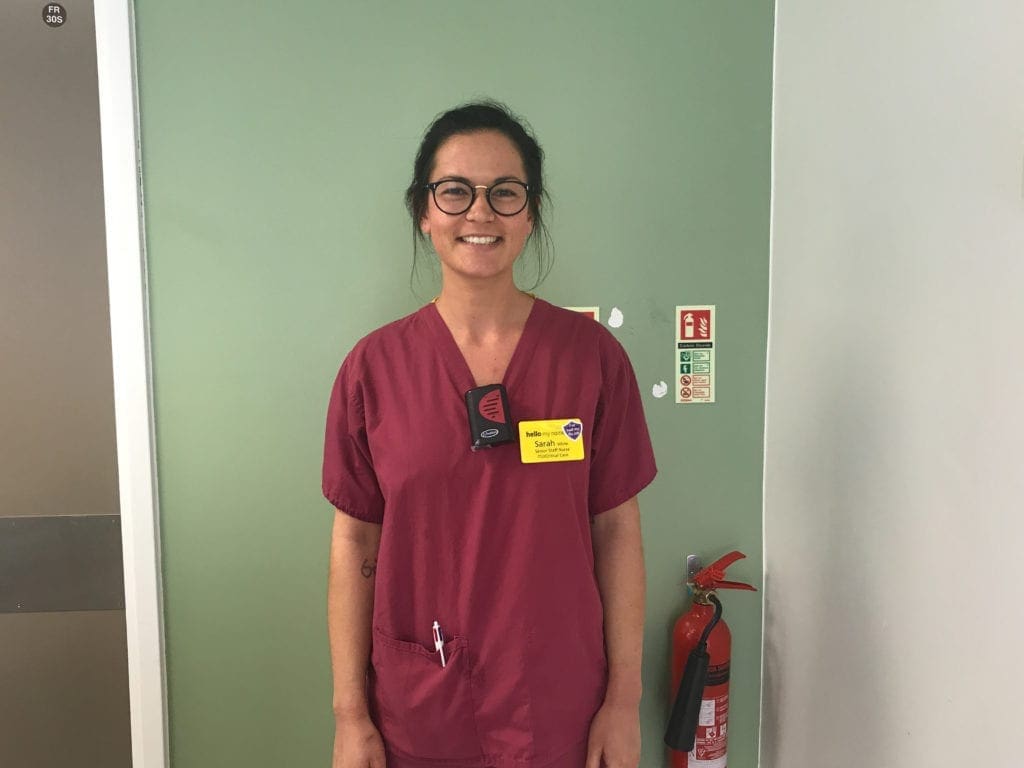 "The thought of a patient dying with us around, but no one they know or love just holding their hand, it just feels wrong," she says. "That's never how we've experienced patients before. Everything about that situation just feels wrong."
Yet against this backdrop of intense pressure and emotional trauma, Sarah tells me the hospital team is a resilient one, one where the staff are picking themselves up and getting on with the job at hand.
"It feels a bit like worker bees," she says, her smile returning. "We are all swarmed around our patients carrying on, not really speaking, all in these masks. You don't know who is who, but you're all there to do the same job. I'm proud to be part of a team that is fighting this da- to-day."
For Sarah personally, it's her family – her husband and their little twin girls, as well as her wider loved ones – that are her source of resilience.
"My goal is to do my best I can at work while not putting my family at risk" she tells me, the determination rising in her voice. "And because my biggest fear is of bringing [the virus] home, I always think however stressed I am, it's another day down and we're all well. None of the rest matters anymore. I think it will be a changing moment in everyone's life," she continues. "I don't think life will go back to what we knew before. But that's okay."
And she's right. Focusing on the small things in life – on family, friends and health – is a lesson that we are all learning right now. In this enforced pause we are starting to re-evaluate our lives. But what, I wonder, does she hope life will look like after coronavirus?
"I hope we can learn to look after the world more because this situation makes you realize it can all change in a second," she says. "So when we know these huge problems like climate change are coming, while we can do something about it, we all should. Because when our lives are flipped over like they are right now, you'll wish that you did."
The Woman Running a Food Bank & Fighting for Asylum Seekers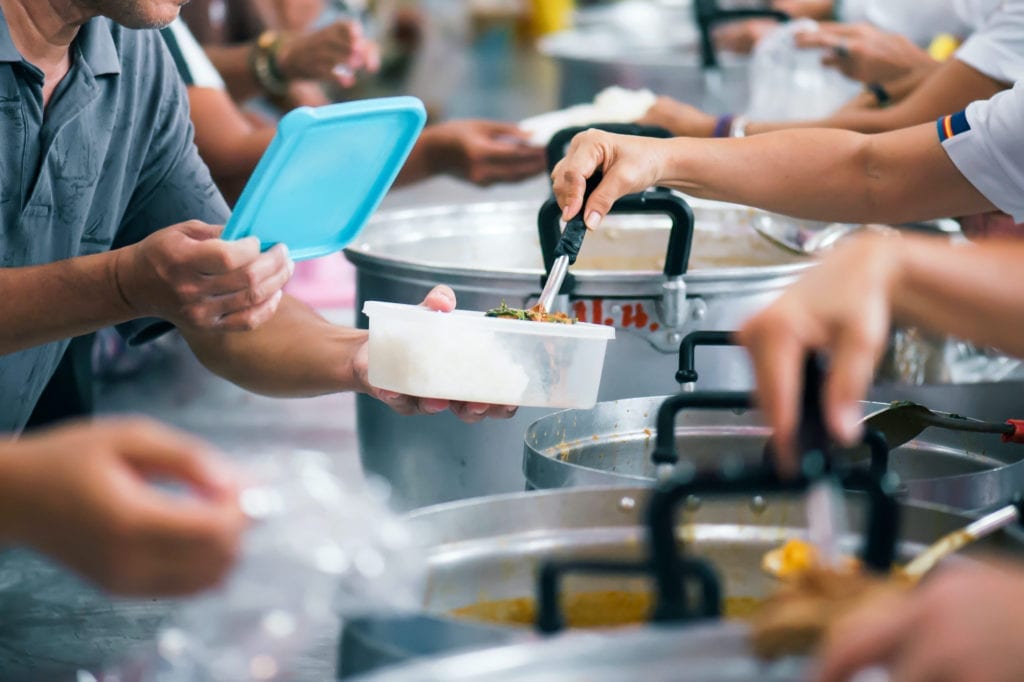 It's Sunday afternoon and I'm cooped up at my desk. On the other side of London, Antonia has just returned from a food bank that she's set up in response to the coronavirus outbreak.
For Antonia, it's been a busy weekend – she's had a video call with a vulnerable child from Darfur, she's delivered food parcels, and juggled the influx of Zoom calls that have become a constant of lockdown life. And here I am about to take up more of her time.
"It's a good exercise in time management," she reassures me. "I've always worked 12 or 14 hour days and worked weekends, but now it's non-stop. This wasn't what I intended for lockdown, I thought I would learn a new language or finally clean the windows in my flat but here I am running a food bank." She wouldn't have it any other way.
On March 27th, Antonia and two other women set up Square Mile Food Bank, the only food bank in the City of London. Already in a month, along with 30 volunteers, they've delivered over a hundred food parcels. Initially set up to help vulnerable and elderly local residents, their remit now includes homeless people who've been re-housed in the area's hotels. 
The community response, she tells me, has been amazing, "when we did a call out for volunteers we were inundated. Everyone has come together for a united aim." It's been a lot of work – from coordinating supermarket donations and applying for funding, to doing deliveries – but it's kept Antonia going through these difficult times.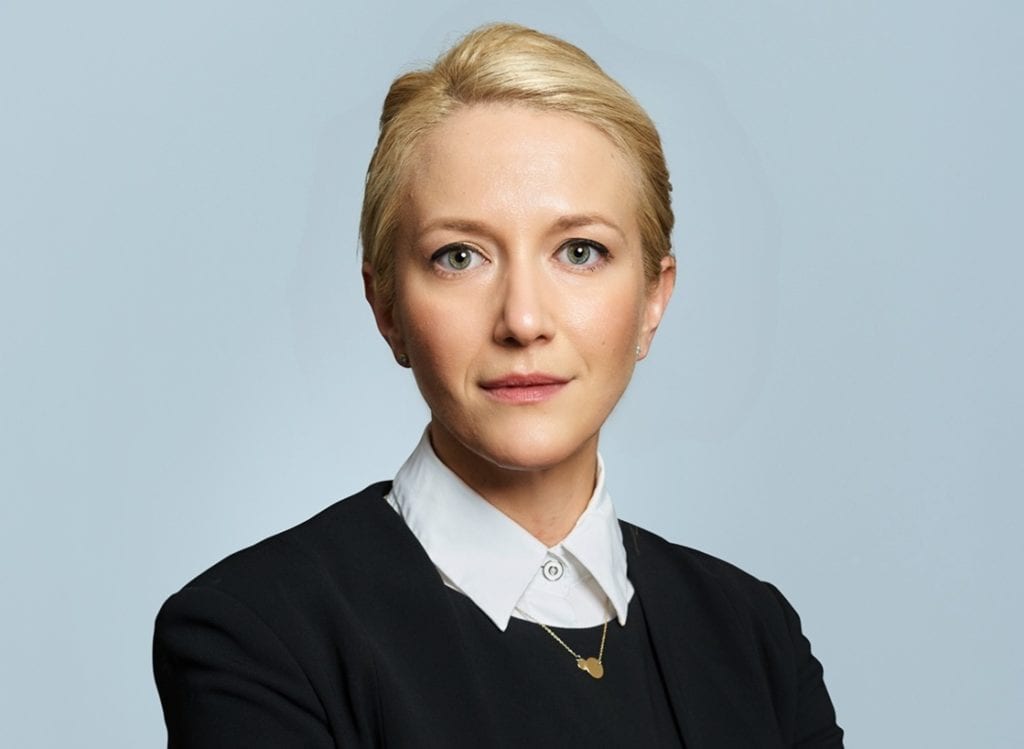 "Every time you do a delivery it makes an impression on you," she tells me. "The other day I helped a young man who is deaf and said that he hadn't eaten properly in three days. As you leave, you think that is the most important thing I've done all day."
And yet this is just her sideline, a demanding side hustle to an equally important full-time job. As a barrister focused on international protection claims, Antonia represents asylum seekers and victims of trafficking, torture, and sexual violence.
Normally she would be in court most days but with the lockdown, that's all changed. "There's no wig, no gowns, no large bundles of paper," she laughs. "There's even the odd scenario where you're sitting on the side of your bed, talking to a High Court judge in your pajamas."
It may not be business as usual but her work remains just as crucial – if not more so – whether that's applying to get a vulnerable person into suitable accommodations or working to get someone out of a detention center. And with the coronavirus outbreak, detention centers are a particular concern for her right now. They are crowded places, she explains, where "there's no way for everybody to have an individual room and everything is communal. It's almost impossible to have people isolating or distancing."
Of course, there's also the fact that canceled flights and sealed off countries mean that the normal structures of detention – which usually facilitate people's removal from the UK – are grinding to a halt. The result, she tells me, is "people just languishing in limbo, hugely stressed about their health and their families. It's a really toxic environment."
For those who have been granted asylum, the pandemic is proving a nightmare to navigate too: a lack of access to the internet combined with language barriers mean that information about the outbreak isn't easily accessible, meanwhile many vital resources — like mental health services and youth centers — aren't running.
The picture is a grim one, but Antonia is hopeful. An optimistic tone rings through her voice as she tells me: "I hope people will come out of this realizing the need to be supportive of people who live locally, but also globally. I hope that it will have a profound effect on climate change, that people will pause for thought and realize that now is a time that things can be done differently."