In light of the ongoing Coronavirus outbreak, we are all being asked to stay home and stop the spread of infection from overwhelming our healthcare system. While staying home goes against the very nature of travelers, thankfully there are still ways to virtually travel from the comfort of your own living room. Whether it's touring the Louvre in Paris, visiting the sea otter exhibit in California, or "walking" along the Great Wall of China – here's how you can travel while on quarantine. We'll keep updating this with virtual travel opportunities we find, so check back often!
Virtually Tour the World's Best Museums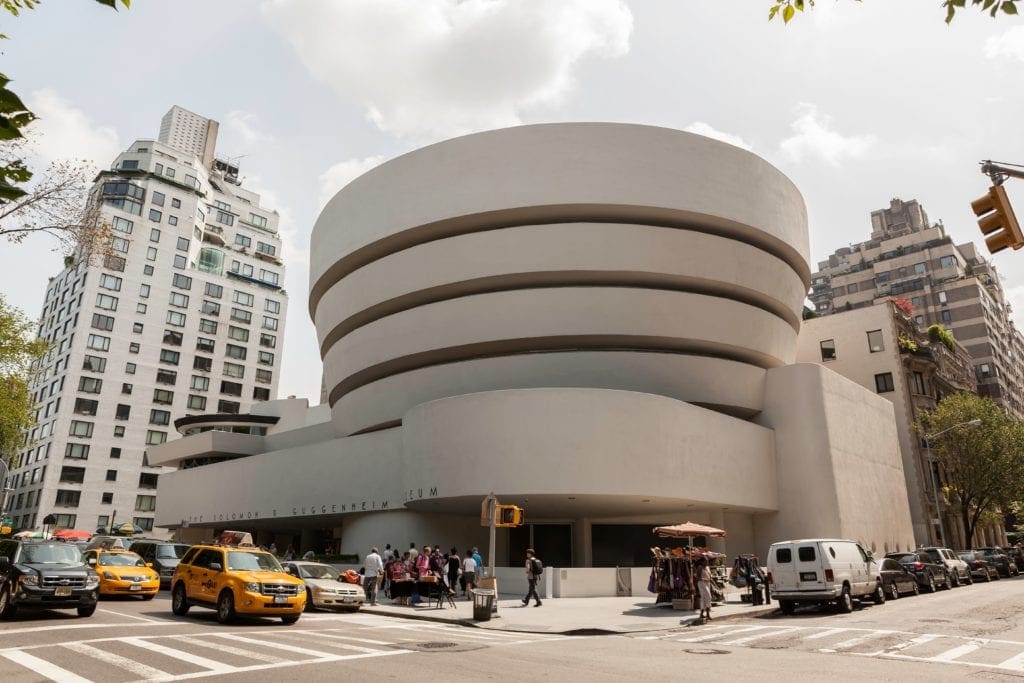 The Vatican – The Vatican is home to 70,000 artworks and artifacts spanning centuries and continents. You can virtually travel to the Vatican from the comfort of your couch by exploring 360-degree views of the Sistine Chapel (known for Michelangelo's ceiling and Last Judgment fresco), the Raphael's Rooms, the Pio Clementino Museum, Niccoline Chapel and the Room of the Chiaroscuri.
The Guggenheim Museum – The Guggenheim is a New York contemporary art museum that has opened up its collections to online visitors. Visit their website to listen to an audio guide or "walk" up the museum's spiral halls via a Google Arts and Culture virtual tour.
The London National Gallery – You can travel virtually to one of London's jewels by taking an online tour of the National Gallery's 18 rooms. Use their online virtual tools to see their expansive collection of artistic masterpieces.
The National Museum of Anthropology – This Mexico City museum is home to the world's largest ancient Mexican art collection. The museum has partnered with Google Arts and Culture to make over 100 of their items now available for online visitors to see from home.
The Louvre – This iconic Paris museum is one of the most visited in the world. In light of the widespread quarantine, you can travel virtually to the Louvre with hosted online tours of some of their most beloved exhibits, such as the Egyptian antiquities wing.
Casa Azul – Tour Frida Kahlo's house and the Frida Kahlo museum in Mexico with their new virtual tour.
Virtually Travel the World From Home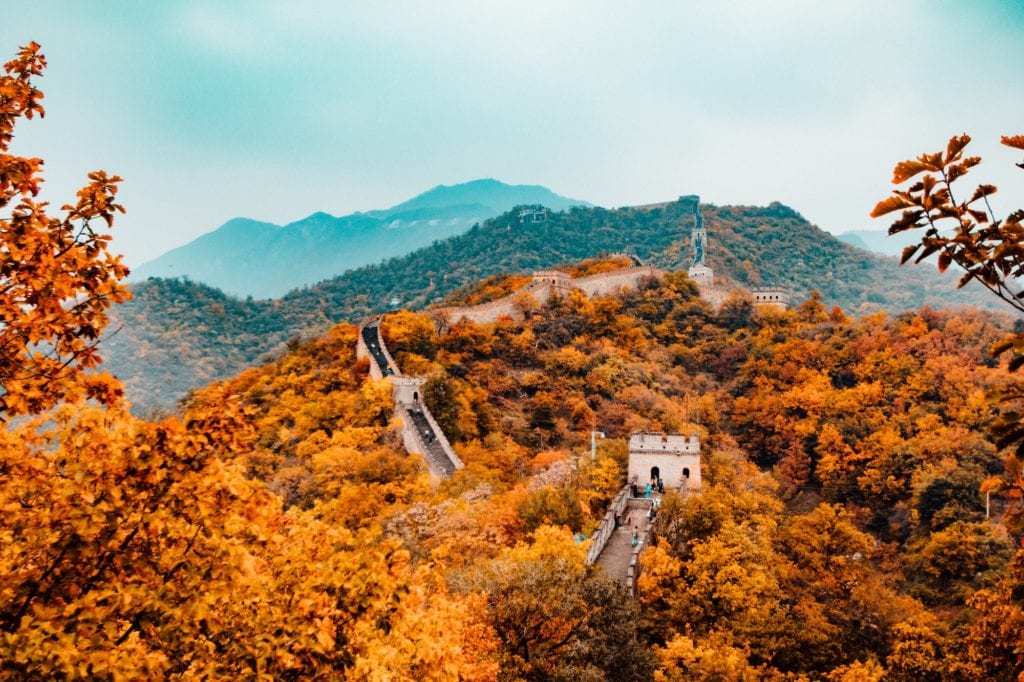 Turn Virtual Travel into a Game – I was recently introduced to GeoGuessr, which is an addictive online game compliments of Google Maps. How does it work? Well, Google Maps will drop you anywhere in the world and you have to guess where you are. You can choose to play the "famous landmarks" game in which you have to guess your location by the landmark you're placed in front of, or you can get really wild and choose to be dropped anywhere in the world (and I mean any random street) and figure out where you are. It's a fun game to play with family and friends over zoom.
The Great Wall of China – Tired of Netflix? You can tour The Great Wall of China without ever changing out of your sweatpants. The official website for the Great Wall is offering virtual tours that allow you to "walk" along the wall with the scroll of a finger.
Central Park – Oh, how I miss the days of strolling through Central Park on a sunny Spring day. The next best thing is to visit Central Park virtually thanks to their new online tour. The virtual tour takes you through the park back before social distancing, so you won't be greeted with empty spaces and the field hospital being set up.
The Cliffs of Moher – The Cliffs of Moher in Ireland are dramatically beautiful with grass-draped granite jutting out into the ocean. While I desperately wish I could be standing on these cliffs right now, feeling the salty ocean air on my face – anyone can enjoy 360 degree views of the cliffs thanks to their online tour.
Lights Over Lapland – In today's dystopian reality, it can be hard to catch a break from the onslaught of daily news. Take a sanity break by watching the Northern Lights dance above Lapland with these live webcams.
Miami Beaches – If you're lucky enough to live anywhere near a beach, then you can skip ahead. But for those of us desperate for sand between our toes, enjoy the live cams of Miami's beaches.
London's Royal Parks – The Royal Parks is a charity which manages the eight Royal Parks in London. You can tour these lovely green spaces from home by visiting their website.
Virtually Explore America's National Parks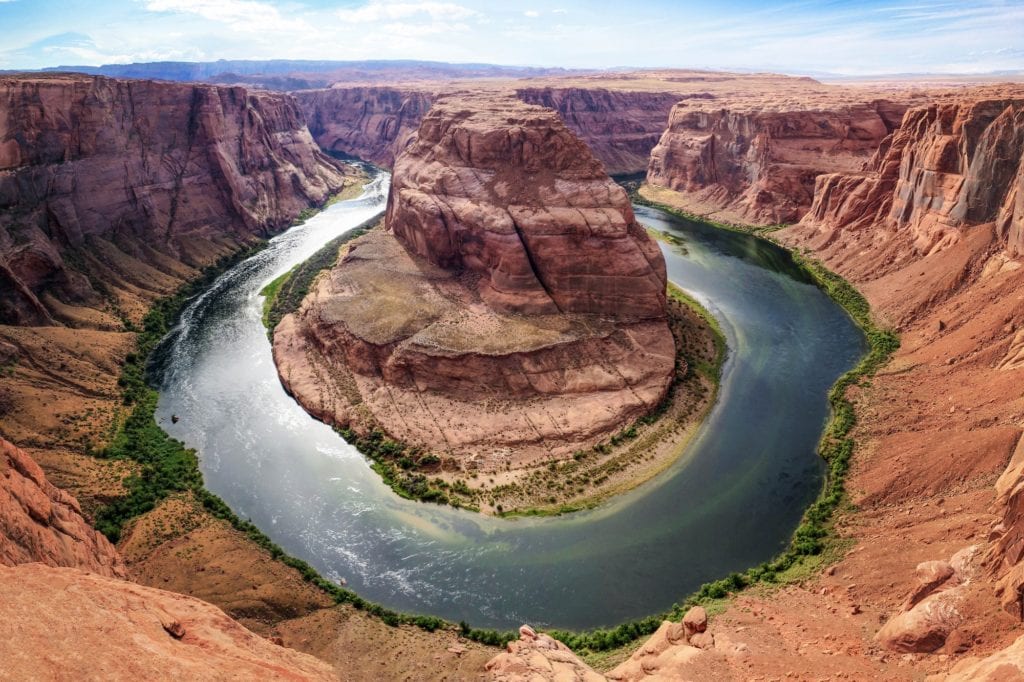 If you are lucky enough to live within driving distance of a National Park, then we recommend you get offline and take a stroll in nature. But for city dwellers with only sidewalk patches of grass outside their door, you can travel virtually to the national parks.
Anyone with internet access can now enjoy sights like Alaska's Kenai Fjords, New Mexico's Carlsbad Cavern, and Florida's Dry Tortugas thanks to a partnership with the National Park Service (NPS) and Google. Together the NPS and Google have created "The Hidden Worlds of the National Parks," a series of immersive 360-degree videos that place viewers directly inside the parks. Each video is hosted by park rangers and offers incredible views.
Virtually Visit the Best Zoos & Aquariums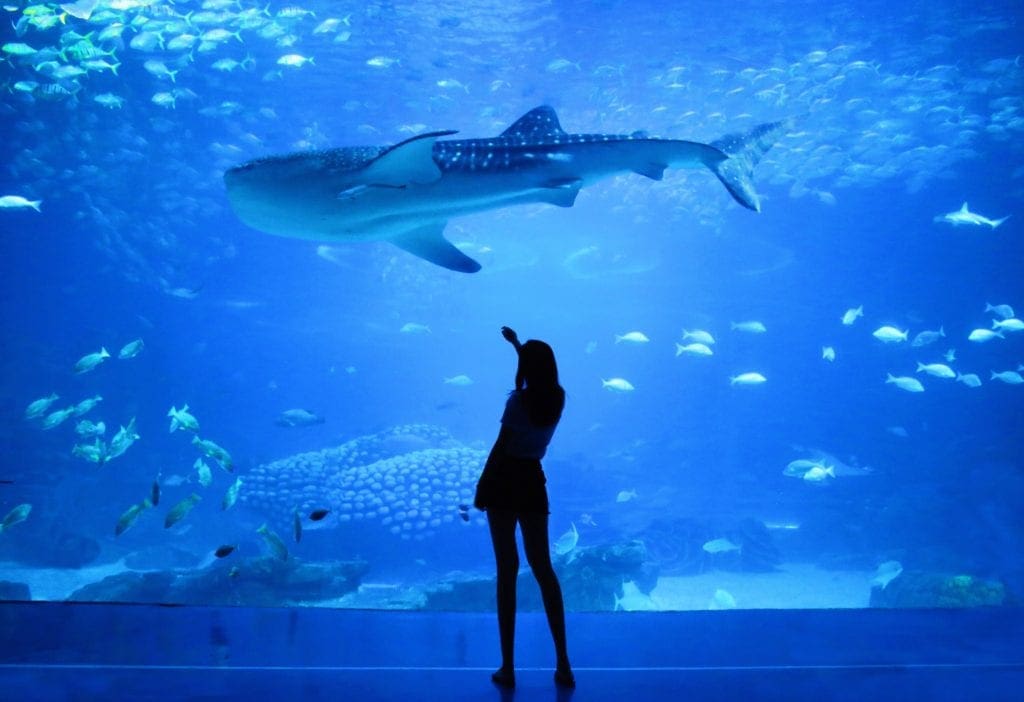 Whether it's the adorable penguins running wild at Chicago's Shedd Aquarium or the live sea otter cam at Monterey Bay Aquarium, many zoos and aquariums are now setting up live streams of their animals. The Cincinnati Zoo has introduced a new Facebook Live "Home Safari" show (which aires every weekday at 3pm EST). The world's largest nature cam network, Explore.org, has a bunch of live streams to choose from, such as penguins in California, sea lions in British Columbia, and elephants in South Africa. And, the San Diego Zoo also has live streams of its animals, including koalas, giraffes and polar bears.
Travel Books to Transport You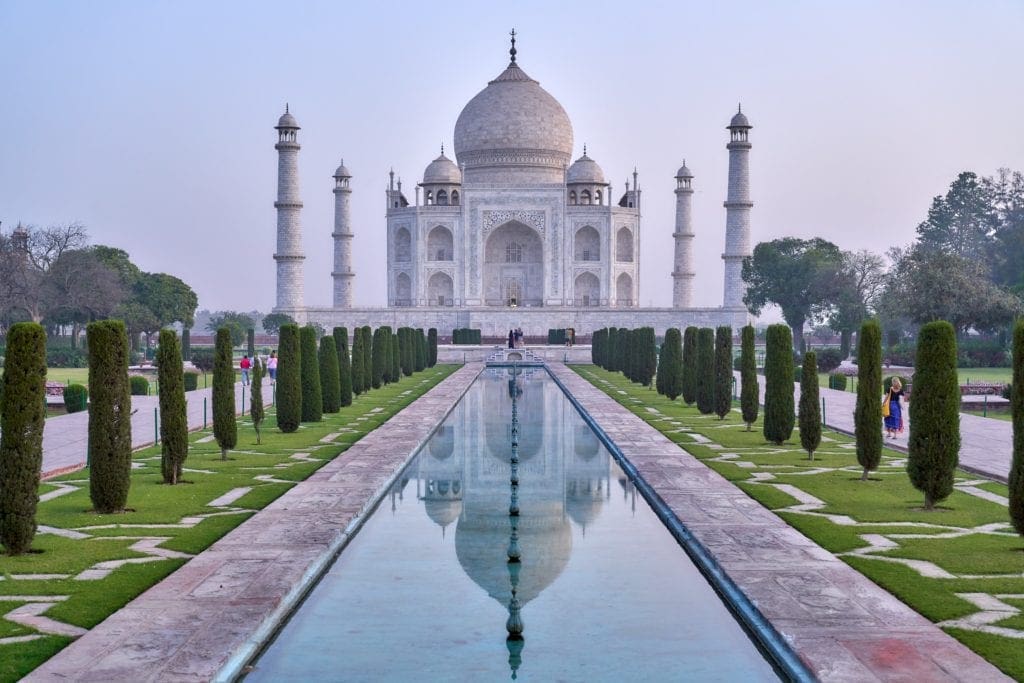 Patterns of India – Photographer and writer, Christine Chitnis, spent over a decade traveling through, getting to know, and falling in love with the intricate patterns of Rajasthani life. Patterns of India is a visual experience that offers a look into the diverse and richly hued Western Indian culture. Organized by the five colors of royal blue, sandstone, marigold, ivory, and rose – this book allows you to travel from home.
World of Wanderlust – Written and photographed by travel blogger, Brooke Saward, World of Wanderlust is an entertaining collection of travel tips, playlists, and illustrations. Of course, there are also an array of beautiful travel photos to inspire, well, wanderlust.
A Paris Year – As soon as this quarantine is done, I'll be booking a trip to Paris where I plan to sit at crowded sidewalk cafes, sip wine in dim bars, and indulge in the joy de vivre. Until then, A Paris Year will have to do. For a year, MacLeod illustrated every single detail of her Paris adventure – from the fresh baguettes baked each morning to the iconic metro signs in Montmarte – all while scribbling down notes and observations in between. The result is a charming journal that transports you to Paris. And yes, this book has inspired my own foray into watercolor painting.
The Lost Girls – With every country closing their borders right now, it's wonderful to remember what it's like to travel the world with abandon. For that, there is no better book to read than The Lost Girls. This story follows Jen, Holly, and Amanda as they make a mutual pact to quit their jobs and travel the globe for a year. The ensuing adventure proves exciting, funny, and insightful as all three girls navigate the globe.
Eat Pray Love – Anytime I make a travel reading list, you better believe Eat Pray Love will always make the cut. This is the sort of book I wish I could unread just so I can have the pure magic of experiencing it for the first time again. Eat Pray Love follows Elizabeth Gilbert as she recovers from a heartbreaking divorce and subsequent relationship by traveling. Gilbert goes from Italy (where she indulges in pleasure), India (in search of divinity), and to Indonesia (to find balance). The best part is once you're done reading, you can watch the movie starring Julia Roberts.
How are you traveling virtually while at home? Tell us below!