As COVID-19 swept across the United States, shoppers faced a sight they'd rarely seen before: empty shelves. Along with all-important toilet paper, hand and surface sanitizers were bought out, leaving many — including essential workers — without these important virus-fighting tools.
Across the country, distillers stepped into the fray just as they were being required to shut down their regular operations. The same steam-punk-like copper stills used to create craft spirits can be used to gin up alcohol-based disinfectants. Around 750 distillers are now creating sanitizing products in the U.S., according to the Distilled Spirits Council of the United States. From Colorado to Kentucky and Maryland, women distillers are using their equipment, know-how, and staff to distill sanitizers for frontline workers fighting coronavirus.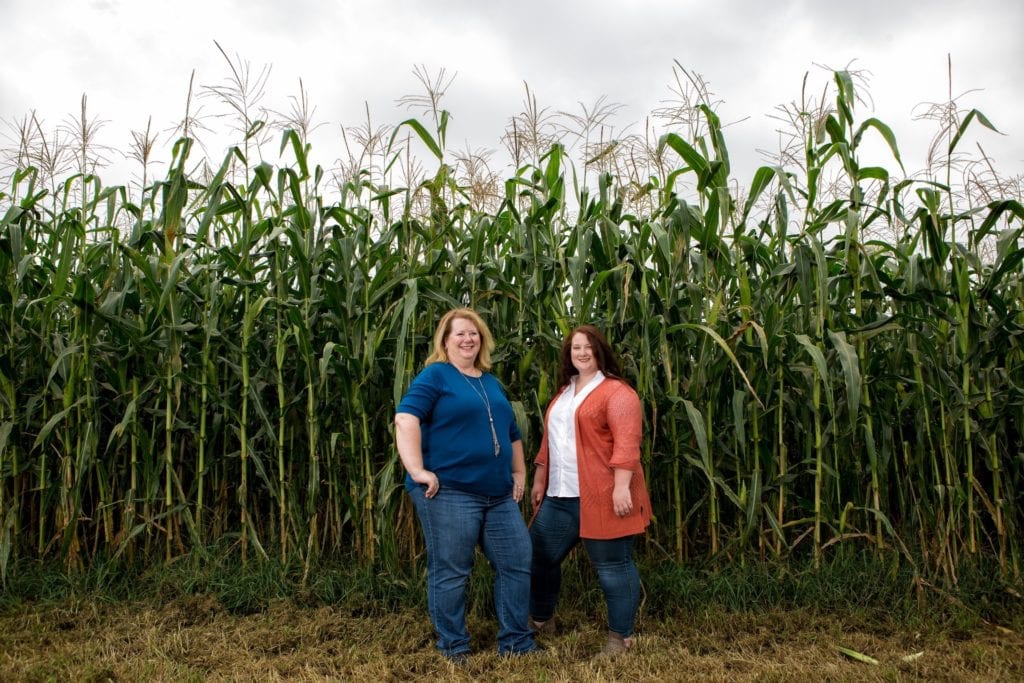 Mother-daughter owned Jeptha Creed Distillery, in Shelbyville, Kentucky, added hand sanitizer to its usual line-up of bourbon, vodka, and moonshine in late March. To date, it has distilled some 3,500 gallons for first responders, hospitals, and some essential businesses. The demand is so high, Jeptha Creed is no longer providing these antiseptics to the public.
"Jeptha Creed was built on farmland that has been in our family for five generations, so we have very deep roots in this community," says co-owner Autumn Nethery. "We've always sourced locally and hired locals because we want to give back to the community that is an integral part of our heritage. Of course, when we saw the opportunity to fulfill a vital need, and to help keep the people in our community safe, we took it. When the time is right for everyone to come together again and sip bourbon on the porch, we'll fulfill that need, too."
In Crested Butte, Colorado, Karen Hoskin, founder of Montanya Distillers, spotted the need early. With a master's degree in epidemiology—a holdover from her life before founding the American rum-focused distillery in 2008—Hoskin watched the virus run rampant through her small and tight-knit community in the Rocky Mountains.
"When the outbreak began and we realized people were hoarding and stockpiling sanitizing solutions, it was a very quick pivot for me as a maker to figure out a way to create it in a way that was safe and with minimal human impact," Hoskin explained. Since it began distilling in late March, the distillery has created about 72 gallons of surface disinfectant. It funnels the disinfectant to the county's incident command center, which then distributes it to the local fire department, law enforcement, public transportation officials, and other essential workers.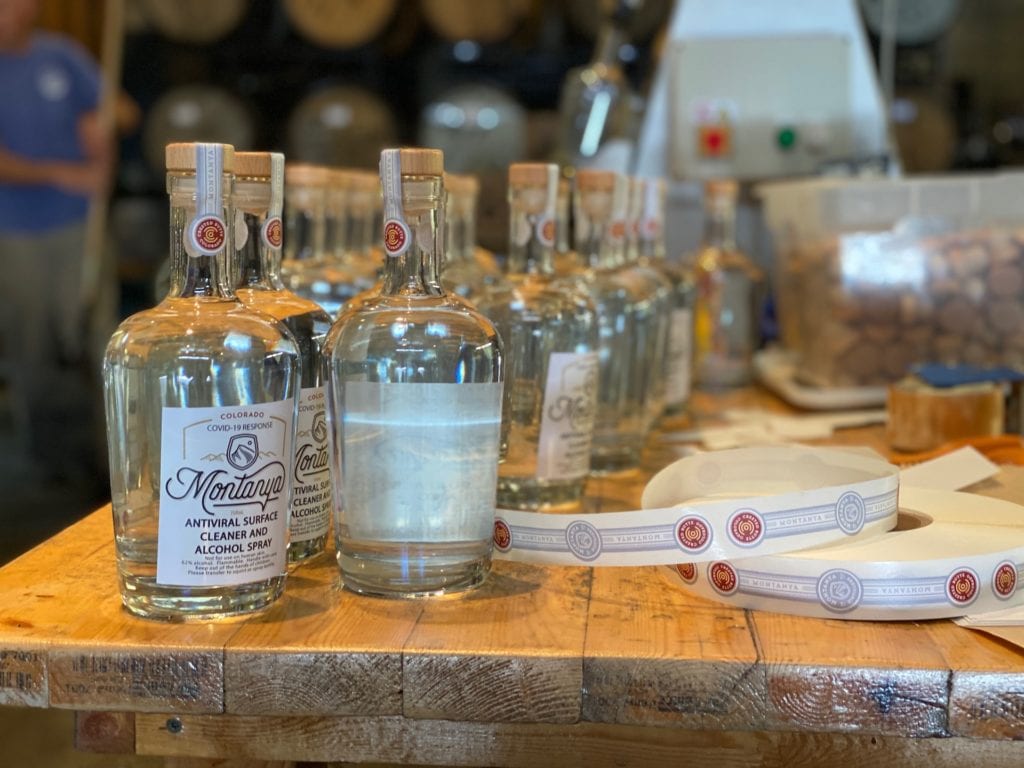 Montanya Distillers is a Certified B-Corporation, a type of business that balances a triple bottom line with equal importance given to profits, people, and environmental sustainability. To create its sanitizing products, Montanya recycles what would otherwise be a waste product. It uses the alcohol "heads" from its distillation process. Each distillation run produces several gallons of excess that could never go into a barrel to be aged for rum. Hoskin says the distillery was already turning this excess into cleaners for the distillery, so it was only logical to begin providing the disinfectant beyond its doors.
Montanya was only able to do so thanks to rapid pandemic-driven changes in guidelines from the Food and Drug Administration, Environmental Protection Agency, and the Alcohol and Tobacco Tax and Trade Bureau. Like many distillers, Montanya's product is mostly ethanol-based with small amounts of methanol and isopropyl, two other varieties of alcohol. Montanya's sanitizer is 62 percent alcohol, which is above the CDC's threshold of alcohol-content for virus killing. Hoskin opted not to create a hand sanitizer because some of the ingredients (hydrogen peroxide, aloe vera, and glycerin) have been as difficult to come by as the sanitizer itself. The FDA guidelines for hand sanitizer also set a higher bar since it's applied to human skin versus a surface, like the door handles on a police officer's cruiser or lunch tables in an assisted-care facility.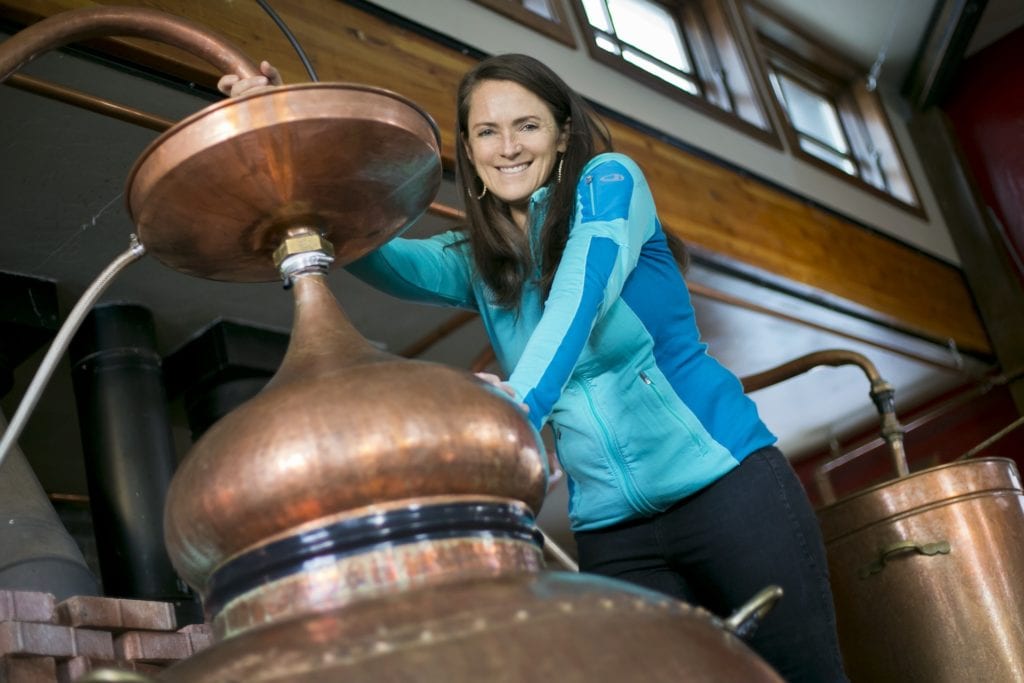 Tenth Ward Distilling Company, in Frederick, Maryland, is also distilling these staples. Known for creating untraditional spirits, like absinthe, or traditional spirits with an unconventional method, the distillery has made both hand sanitizer and surface sanitizer since April 2nd. It has distributed 300 half-gallon containers of disinfectant to nursing homes, hospitals, and even news stations that use it on their cameras and microphones. It's on track to distill 500 gallon-sized containers a week, thanks to partnerships that have also given Tenth Ward's efforts a sustainability bent.
Tenth Ward is collecting spent and expired beer and wine from Maryland craft breweries and wineries. It then distills it into ethanol-based disinfecting products. Recycling this product not only keeps it from going to waste, but it also keeps the yeast-rich liquids from being washed down the drain and flooding the local water system. "Everyone is coming together and doing what they can," says Monica Pearce, founder of Tenth Ward.
With stay-at-home orders in place, the sanitizing products are helping keep the distilleries employees working—a different variety of community care. "We're in a very fragile place," Pearce says. "With no on-site consumption taking place, we're asking what we can do that still gives back to the community and keeps the lights on. This requires less material, less overhead, and less labor, so it's an easy product to take on."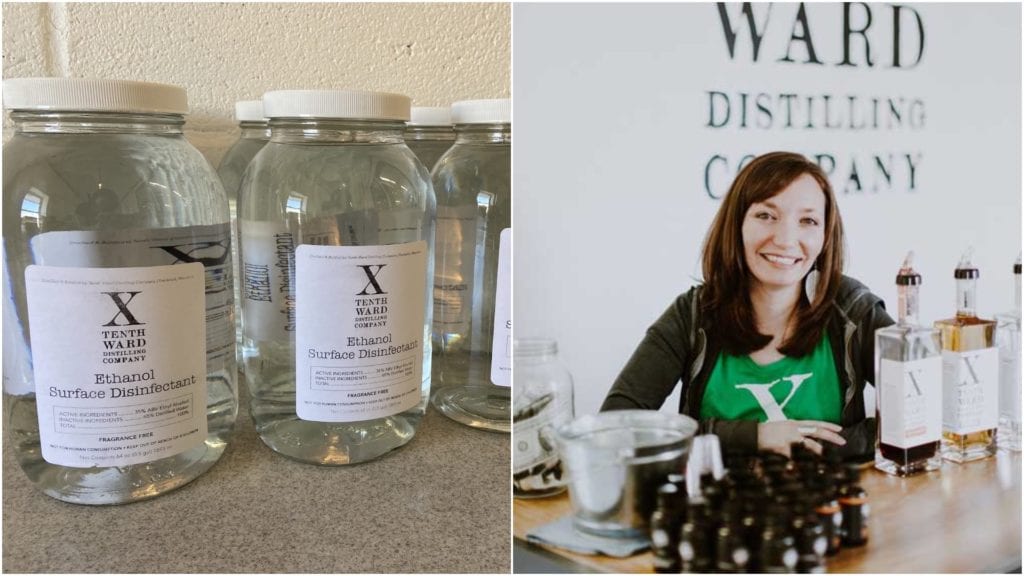 Hoskin, the founder of The Women's Distillery Guild, which is now part of Women of the Vine and Spirits (WOTVS), has noticed that industry-wide, the female-owned companies tend to feel more connected to their employees and communities.
"It's well established that women as owners have a different set of priorities. They are not just driven by money….I've noticed that a lot of my male colleagues went into layoffs and female-owned companies didn't. They looked to pivot," Hoskin adds, whether that means creating cocktail kits, delivering bottles of spirits, or distilling sanitizer for the front lines.