It's morning in New York City and I'm en route to the Time Warner Building in Columbus Circle where the CNN offices are located. The international, 24-hour news channel has become the focal point of President Trump's mass media grievances, consistently slandered with accusations of "fake news." But CNN forges ahead and unflinchingly upholds the very pillars of journalism that are under attack: truth and integrity.
I arrive at CNN to meet with the award-winning American journalist and television show host, Lisa Ling, whose Emmy-nominated docu-series This is Life with Lisa Ling admirably defends those who we are told to fear. From the gang MS-13 to the Muslim community, Ling's series introduces viewers to people and communities whom we disregard and ignorantly judge.
Having completed its fifth season, This is Life takes viewers on a raw journey through America to explore some of the country's many subcultures. The show investigates deep-seated problems that afflict the United States—from defining 'consent' to confronting addiction—while encouraging the public to seek understanding of marginalized communities.
I'm sitting at one of the private offices in CNN, listening to the bustling newsroom just beyond the door when in walks Lisa Ling wearing a blue and white shift dress, her shiny black locks cascading down her back. Ling feels at once familiar and comfortable; for years, I have watched Ling exude kindness and curiosity sitting opposite the leaders of the Patriot movement and sexual assault survivors.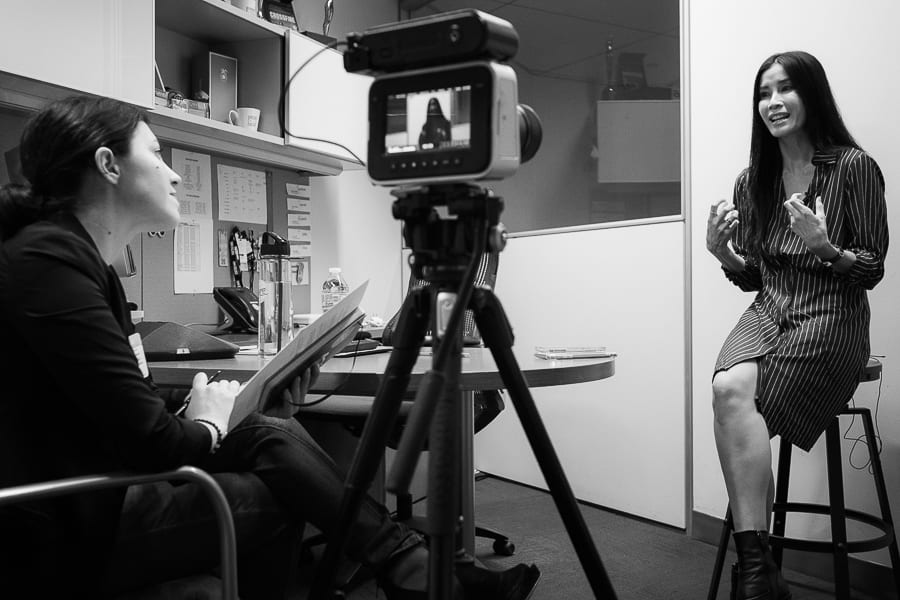 "We are currently living in a really noisy climate," Ling says. "There are so much hatred and vitriol being spewed, and our show is an escape from that—it's almost contrary to that—because what we try to do is introduce our viewers to people they may have heard about, people they may have always had an opinion about, but never really got to know."
Ling has seemingly spoken to people from all walks of life. A champion for the marginalized, the misunderstood, the judged; Ling shines a light on their stories while reminding her viewers that we are all equally human. It's a message that is desperately needed in this divisive political climate.
Messages of compassion for people of all circumstances lie at the heart of This Is Life. One may laugh at the grown man dressed like a debonair cat at a furry convention, but take the time to listen to his harrowing backstory of sexual assault in the military and why he lives the way he does becomes clearer.
"Every episode that I work on, I walk away with a much more profound understanding of why people think they way they do, why people do the things they do, and at the end of the day I think we all do want the same things," explains Ling. "We all want to be happy, we all want to be safe, we have values that are important to us and we have reasons why those values are important to us. I think these days that piece of it has gotten lost."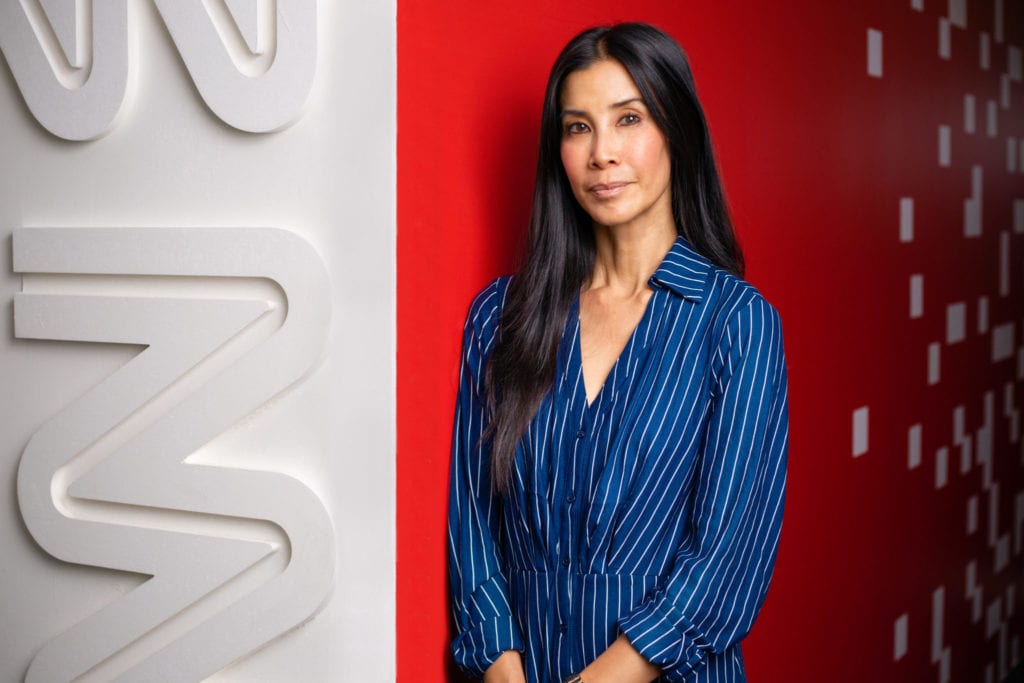 Born in California to immigrant parents from China and Taiwan, Ling aspired to be a journalist from a young age. At just 18, she joined the now-defunct Channel One News team as their youngest anchor and reporter. The Peabody and Telly Award-winning news program raised scores of today's top reporters, including CNN's Anderson Cooper and CBS' Tracy Smith.
Ling would go on to report on assignments in Iraq and Afghanistan before joining The View in 1999 to replace then-host Debbie Matenopoulos. From that point forward, Ling's trajectory was limitless as she went on to host National Geographic's 'Ultimate Explorer,' became a special correspondent for the Oprah Winfrey Show, and landed her own show, This is Life with Lisa Ling, which premiered in February 2011 on CNN.
Ling continues to pave a way for women in an industry where—according to a 2017 Women's Media Center report—less than 50 percent of on-air anchors, correspondents, and reporters across major news networks are women. Even today, the media industry is undeniably male-dominated with only 25 percent of women appearing on evening broadcasts and 38 percent of female journalists receiving bylines. For Ling, a self-proclaimed die-hard feminist, the fight for equality is unending.
"I define feminism as women being able to make their own choice and decide what is best for themselves," says Ling. "I am so lucky that my show is on a network with such fierce and incredible women. Whenever I come here to CNN, I'm just in awe of the accomplished women who are on the pulse of what is going on in the news and in the world. I've been lucky to be surrounded by a lot of feminine energy that is inspiring."
Ling and I step outside the CNN offices to snap a few photos. Yellow cabs and waves of passersby blur past us in the heart of Columbus Circle. Ling smiles confidently.
At a time when xenophobic rhetoric pours freely from the lips of fear-mongering politicians, there is perhaps no better time for a show like This is Life to grace our television screens.
From hardworking immigrants to recovering addicts, Ling celebrates the diverse threads comprising the fabric of America. She reminds us that empathy is the antidote to fear, that compassion is the cure for hate, that our experiences shape us. She reminds us that this is you, this is me, and this is life.
A longer version of this article appears in the second issue of Unearth Women magazine, now available in our online store!