At Traverse Journeys, a tour company with an emphasis on responsible travel, the mantra "People. Planet. Purpose." informs every decision made by its founder Ashley Blake. Each one of the twenty four tours offered are carefully vetted to ensure that authentic cultural perspectives, fair labor practices, and child-safe policies are upheld by the various vendors, guides, and partners.
With a Masters in Media Studies, a B.S. in International Studies and B.A. in Print Media and minors in Spanish and music, Blake understands the power of communication and the importance of people-to-people experiences. This understanding is bolstered by the belief that every interaction can be a catalyst for transformation in both the traveler and community.
Unearth Women (UW): "People. Plant. Purpose" is part of your ethos, can you elaborate on what that means and how the ethos is implemented in your trips?
Ashley Blake (AB): We fall into the category of adventure tourism. That means integrating elements of nature, people, and conservation into any activity or tour. We make sure that the dollars spent can have a better impact on a local community, which is where the idea of sustainable development to tourism comes into play—both of which are UN initiatives. Our ethos breaks down as follows:
People: The most meaningful experiences while traveling are ones with other people, whether it's chatting with someone at the bar, or meeting someone who runs your B&B, or getting to know your local guide. Those are the people and experiences that we really try to incorporate.
Planet: We also consider the impact on the local economy. We look for local partners so that those dollars to go back into the community. The 'planet' aspect is focused on high-level conservation in collaboration with our partners who work on everything from permaculture in the Amazon to ocean conservation in Croatia.
Purpose: Purpose goes back to our mission as a company, which is sustainable development through tourism and the promotion of responsible travel. It is the idea that we can have a more positive impact through travel than negative, that people become more open-minded with more exposure; sometimes what it just takes is seeing another perspective.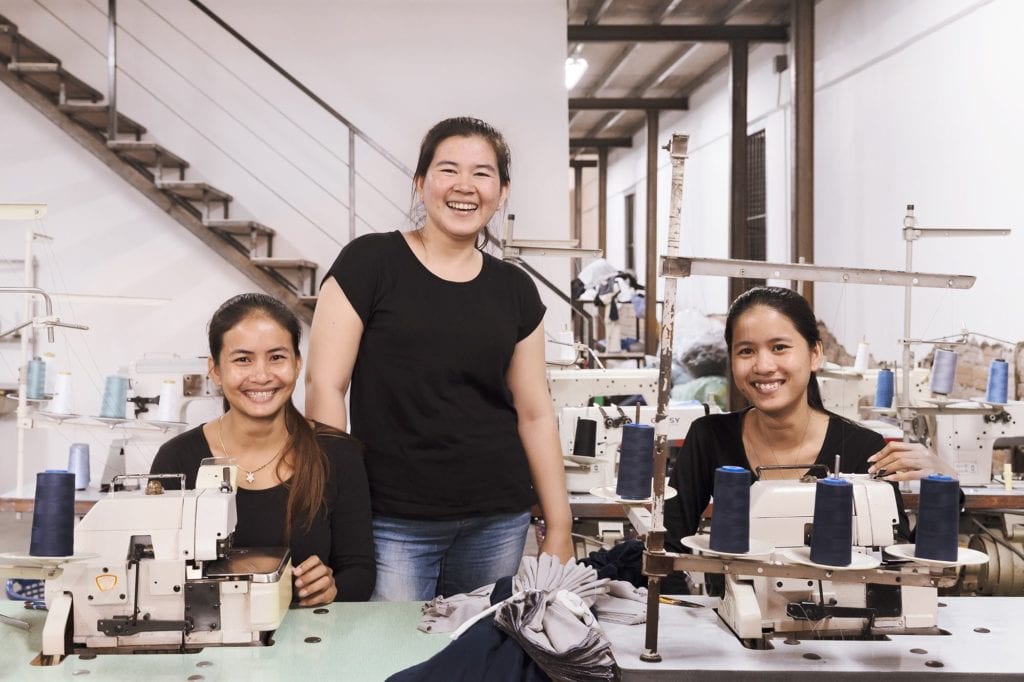 UW: Traverse Journeys is a young company that was founded in 2017. Take us on your journey!
AB: I started working in tourism in 2007 but Traverse was founded in 2017. I founded Traverse Journeys and then met Laura—my now business partner—through travel. Laura had her own tour company at the time, and we were very much trying to support each other's endeavors. I have always been about collaboration, not competition. I think there is room for everyone in this space, but we quickly realized it would be better to partner so we joined forces.
I never intended to be an entrepreneur. I see myself as more of an accidental entrepreneur. I taught English in South Korea and had another business in the natural food space, which I sold in 2016. I wanted to get back into the international tours space.  After multiple consulting jobs in various industries, I came to realize that I can do this! I have the tools and the background to make something happen. That's when the idea for Traverse Journeys came into play. I knew that I was doing something that would make an impact. 
A key piece of Traverse Journeys is our community partners, which are typically non-profits or social enterprises that benefits from our responsible travel trips. We always do some sort of activity with our partners and then 5 percent of sales go to support that organization.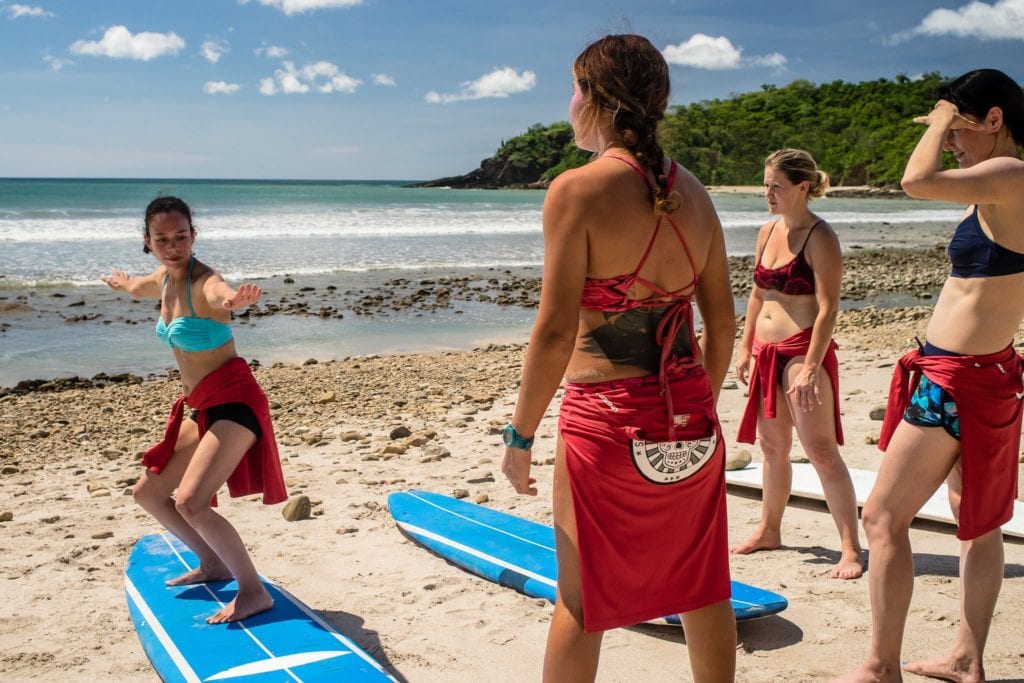 UW: What can someone expect on a Traverse Journey?
AB: We really try to balance the itineraries and offer a lot of value. Typically our clientele are busy professionals who are concerned about a quality experience but lack the time time to research or plan a trip for themselves.
Traverse Journeys steps in with all the logistics—starting from pick up at the airport to arranging your accommodations. For example, if we're going to Europe, like Croatia or Italy, we stay in cute B&Bs; if we're going somewhere more rustic like Jordan we'll spend a few nights in a Bedouin camp or out in the Sahara desert in Morocco. Any transportation that is part of the itinerary is also included. We use small vans and no buses. We also integrate a lot of activity—like European-style walking, hiking, biking, and yoga—depending on the adventure activity level of the trip.  We do try and balance each day so that our travelers have a mix of activities and downtime.
UW: Who are some community partners you would like to highlight?
AB: That is a very difficult question to answer! The Sani Warmi women's lodge in the Amazon is probably one of the most unique experiences you could have. That particular trip starts in Quito, followed by a domestic flight into the Amazon, a 2.5 hour boat ride, and lessons on medicinal plants and Amazonian wildlife along the way. Upon arrival, our travelers spend a half-day at the community-owned lodge, which is run by local women. At the lodge, we cook local dishes and cut up local veggies that you've never heard of nor seen before. We grind the freshest coffee you've ever had while enjoying translated conversations with the women who only speak Quichua.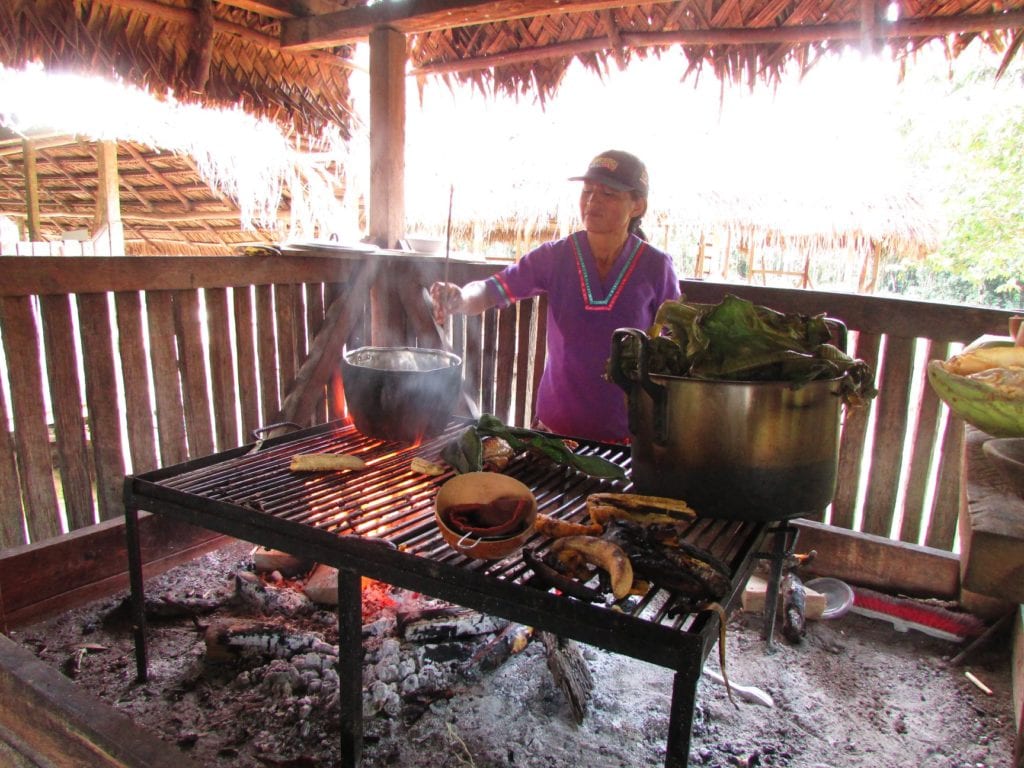 UW: In addition to its commitment to responsible travel, Traverse Journeys practices Child Safe policies. Can you explain what that means?
What 'Child Safe Policies' means for travel is a commitment to vetting any activities that may involve children, such as volunteering at an orphanage. Child Safe was started by Friends International in Cambodia who have done quite a lot in the Asia region where there are issues with orphanages and child tourism.
Child tourism is where tourists go see the children whom they believe are orphans when in fact, the children are taken from their families for tourism dollars. Child Safe focuses on on getting families back together. It is different from place to place. In Latin America, we work more with schools because they don't have the same orphanage tourism problem that they do in, say, India or Southeast Asia.
Trying not to engage with children is actually the goal of Child Safe. Interaction with tourists puts them in a vulnerable position. With Friends International, incredible programs have been established where locals go out to the vulnerable local kids and work with the youth.
UW: What are some actionable ways for travelers to practice responsible travel when journeying on their own?

AB: On our blog, we have some responsible travel tips for travelers, but the biggest one I would say is don't give money to kids. I know it's super heartbreaking and you want to give money to help, but it doesn't actually help them. If you do have the time or resources and can find a really cool non-profit that you would want to contribute to, then look into that. Also, be critical of volunteer opportunities. Before volunteering, ask yourself: Who is this volunteering actually helping? What is this organization doing long-term? How is this volunteer organization using its resources?
You can join Unearth Women and Traverse Journeys on the trip of a lifetime! Visit our Trips page to book and save on your upcoming adventure.