The Outrage is a feminist apparel company and activist space that harnesses the power of anger to create positive change. What began as an e-commerce store started in 2016 to celebrate the election of the first female president, became a hub for political activation when Donald Trump was elected. Rooted in the belief that the personal is political, every single purchase directly funds progressive organizations. Members of The Outrage are welcome to join events that range from Activist Trivia: Immigration Rights to conversations with presidential candidates. Meet Rebecca Lee Funk, founder of The Outrage, who's anger alerts her to injustice and helps inform where there is still work to be done. 
UNEARTH WOMEN (UW): WHAT FRUSTRATIONS LED YOU TO CREATE THE OUTRAGE?
Rebecca Lee Funk (RLF): I started The Outrage as an intersectional feminist apparel company that was going to exist solely online because I was looking for three criteria that I couldn't find. The first, I wanted apparel that was aesthetically on point. Everything I was seeing wasn't cool and I didn't want to wear it. Second, ethically sourced materials are very important to me.
I used to work as an economist for many years, specifically, with small-scale artists in developing countries. The majority of people that work in the apparel industry are women. So the idea that you're going to make a feminist apparel company on the backs of women in developing countries is absolutely outrageous to me. In my searches, I found some apparel companies that were ethically sourced, but there was another problem.
Third, when I looked closer I found that all of these companies were owned or founded by white cis men. Which was also infuriating. I was in a transition in my career anyway and figured, well I can just make this myself because the initial step was just an online e-commerce apparel company and not the broader vision that we have today.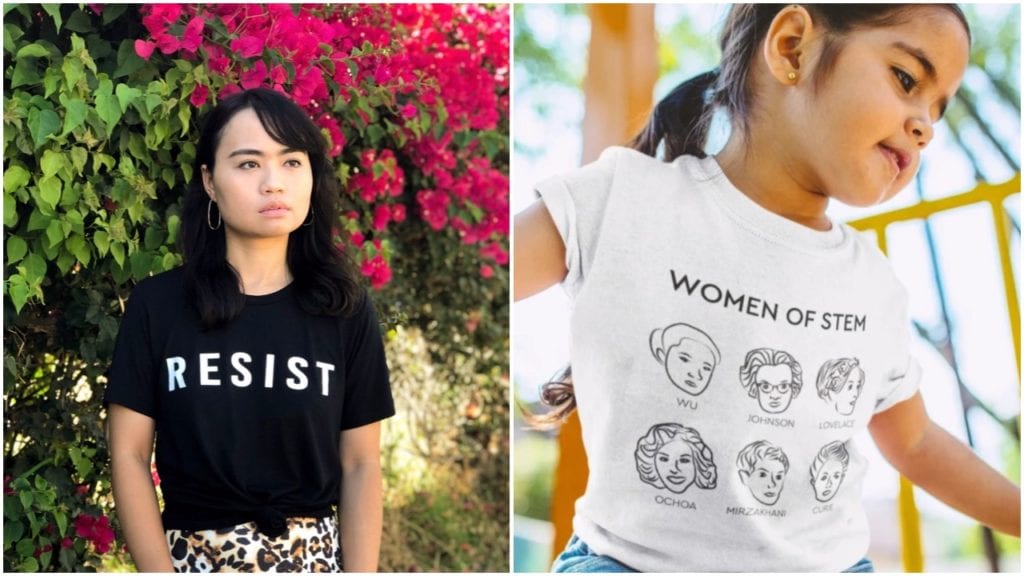 UW: HOW DID YOU TAKE THE OUTRAGE FROM A HOMEGROWN COMPANY TO THE OFFICIAL APPAREL PARTNER FOR THE WOMEN'S MARCH?
RLF: It was the craziest time of my life! Let's back up. In October 2016, we launched online just prior to the last presidential election. Here I am thinking that I'm launching a brand that is going to be celebratory for the first woman president and then? Plot twist. Trump is elected.
We had one collection that was doing fairly well and I quickly switched 100 percent of the net profit to be donated to Planned Parenthood in Trump's name. I did that specifically because you can check a box and the donor will get a letter in the mail every time you donate. So Trump received a letter thanking him for his donation to Planned Parenthood every time someone ordered from my store.
It went viral with major publications and through growing viral, I was connected to a woman who had a very big idea. She said the day after the election, she was going to call on women from all around the country to descend on Washington, D.C. and take to the streets.
At the time she had a couple dozen people signed up, but this ultimately became the Women's March. When I talked with her the first time I said, "Oh, wow! How wonderful because I run The Outrage, and we're headquartered in D.C. Can I do a pop-up to help you fundraise and build awareness for this March?" She said yes and then called me back five days later and was like, "Does your business have the capacity to process tens of thousands of orders?"
Without flinching I told her, "Of course we can do that! In fact, we have an extra facility in West Virginia that can handle all of the logistics." That's actually my weekend cabin, but it was convincing enough that we landed the official pop-up partnership with the Women's March. On December 31st on New Year's Eve at 10 p.m., I found out I was pregnant. January 1st at 9 a.m. I got the keys to the pop-up store from the landlord. It was like two babies coming at me all at once. We scrambled to set up the pop-up in a matter of days, and by the time I was able to unlock the door, there were already people waiting outside.
That line continued to grow until the day before the Women's March, it was four hours long and a fire marshal regulated entry. We had over 100,000 people come through in less than a week. I put a tip jar on the counter for Planned Parenthood and raised $26,000 in one-dollar bills! Then once you got through the four-hour line, you had to wait an hour to check out. I would have been so mad if I were waiting that long, but the women in line were creating life long friendships. After everyone checked out they were crying and saying these tearful goodbyes and they needed pencils and paper to exchange contact information.
It was truly, truly, a magical time. I was puking constantly because I was in my first trimester. It spread through the line that I was pregnant and women were bringing me ginger ale and ginger candy and saltines. To this day, when they see me they ask, "Where's the baby?!" So that's how we got to be the official partners of the Women's March!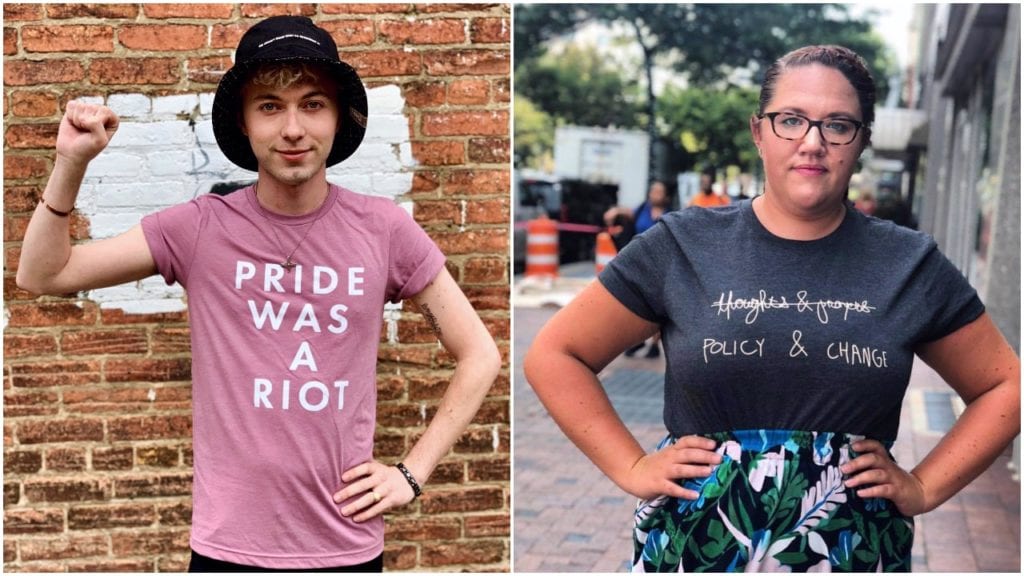 UW: WHAT SPARKED THE DECISION TO CREATE A SPACE FOR ACTIVISM?
RLF: It was very validating for the business model to see the people come in and want to wear their values. We donate with every purchase, so they're contributing to these causes that they care about. What we didn't expect was women asking if they could just sit on our couches and cry. We put furniture into the back of the store because we did not have enough merchandise to fill the space. The questions kept coming: Can I host my poster-making party here? Can I host my book club here? It was a very organic demand for space. So we built space around these issues, not just intersexual feminism, but all things activism.
We started clearing the racks to the sides of our store at night and letting people host events and soon became this natural hub for activism in our D.C. location. Ultimately, we moved to a new location where we have our front retail space and in the back, we spent months building out a two thousand foot square community space. It is everything we dreamed of while running those events out of the back of our pop-up.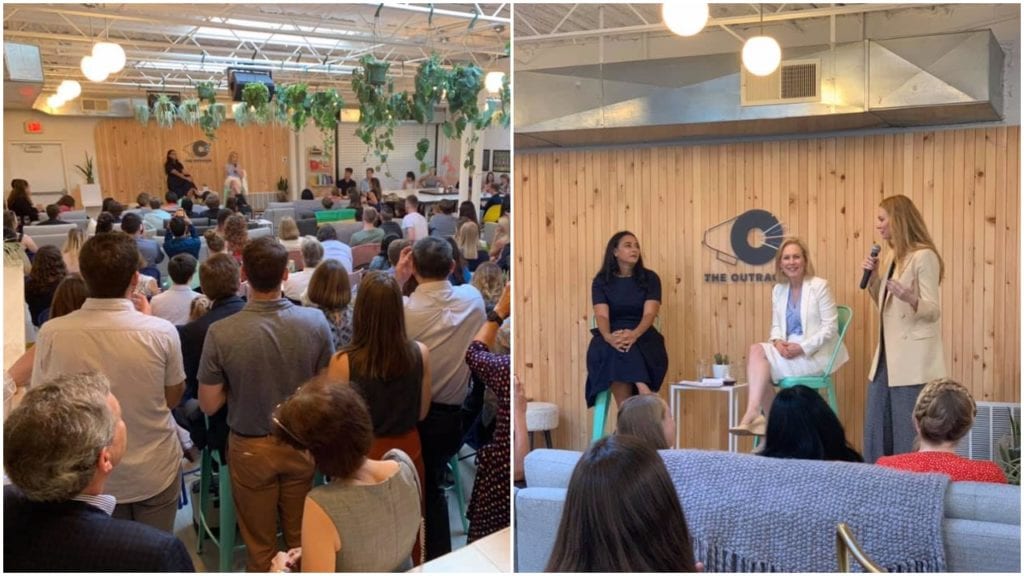 UW: YOU COULD'VE CHOSEN TO LEAN INTO THE COMMODIFICATION OF FEMINISM. WHY DID YOU DECIDE TO DONATE MOST OF YOUR NET PROFITS?
RLF:: We are in an all-hands-on-deck scenario. There are a lot of ways that we can make money but it just doesn't light my fire at all. Beyond that, it's not satisfying. What is so exciting and powerful about The Outrage is that I get to work on the margins as a trained economist.
The whole goal of The Outrage is to move people incrementally in their activism. So when you check out we ask two questions. One, do you need a bag? Two, are you registered to vote? If you're not registered then we get you registered to vote. We've registered over 1,000 people by simply asking this question. We've got a phone booth where we will show you how to contact your representative, especially if you're doing it for the first time. It can be intimidating. So, we provided a script for them. If that still feels like it is too much then we will provide them with a postcard.
For those who are further along, we use our events to amplify the message of the organizations that we're partnering with. We do the camps of how to run for political office or lobbying 101 or connecting folks with these different projects that they care about. In totality when you add all of that up and all the work we have done in the last two years, this model can actually shift cultural and political landscapes.

UW: PICKING OUT A T-SHIRT IS A GOOD WAY TO LITERALLY WEAR YOUR ACTIVISM ON YOUR SLEEVE, BUT WHAT CAN SOMEONE CAN DO TO ENGAGE IN ACTIVISM?
RLF: I feel like people don't take that next step in activism because it can be so intimidating. There is so much information you might not know exactly where to start. But a good place is starting with that purchase. There is a lot of value in saying, culturally, where you stand. The visibility helps shift what is normal.
Ask questions wherever you are buying that t-shirt. So if you are at Madewell and not The Outrage, that's fine. But are they donating part of the purchase? What are the production practices? Is it made in an ethical factory? What kind of materials is going into it? Our customers are so hyper-informed on these issues and it's wonderful that they hold us accountable every day. But we please ask other companies with even greater resources to be held accountable and asked the same questions as well.
Beyond that, I've learned just in my own activism how much it actually matters that you contact your representatives. It is not a hard thing to do. I have their numbers on speed dial and anytime I'm walking somewhere and I have an extra 10 minutes I'll call and speak up about something. Those calls get logged and data is used from those calls as indicators for what people care about and what they need to do to maintain their position. I would start there.
If you want to get your feet wet, just pick one organization and find small ways that you can show up to help. Then, if anyone's really struggling about how to get connected or they want to know which organizations are particularly effective with what causes they care about, we're here for those questions. We are always here and that is literally why we exist: to connect people with the causes we care about.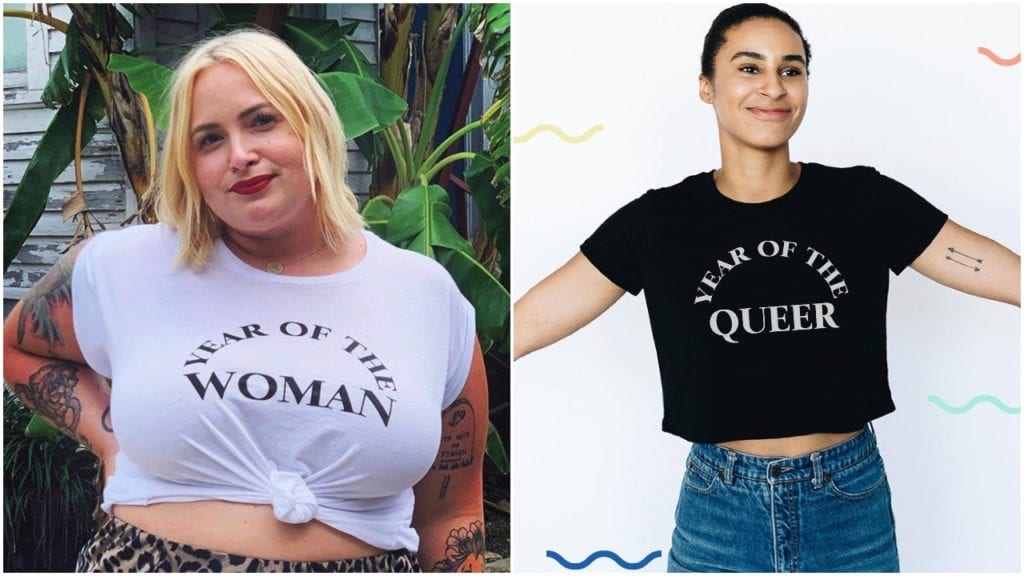 UW: YOU ARE IN THE TRENCHES EVERY SINGLE DAY. HOW ARE YOU AND OTHER ACTIVISTS CARING FOR YOURSELVES?
RLF: I see a lot of activists burn out. I feel very fortunate that I had a baby right when I dove in and my personal activism became my profession. My child is still under two years old and he can't have deep intellectual conversations. Coming home and just being on his level is intensely therapeutic for me and that's where I get a deal with of self care.
Our name is THE Outrage, so we try to really incorporate it and I think the activist community is trying hard to use joy as an act of resistance, as well. There is the Resistance Revival Chorus and we do similar events in our community space where we'll have 500 Women Scientists come and have dance parties to science-themed playlists. I like mixing in those joyful acts of resistance. I was arrested multiple times at the Kavanaugh hearings and you gotta mix it up!
UW: HOW DO YOU FIND ROOM FOR JOY IN ALL OF THE ANGER THAT YOU ARE FEELING?
RLF: I'm not sure I have mastered that yet. I will say that when I feel the anger coming I don't ever fight it or repress it. I feel that my anger is so powerful that it can be fuel. When it comes I welcome it because anger and outrage, in general, for me are signals of injustice. I welcome them, they're informative. I can say, "Okay, it's here. Injustice is here. We've got some work to do."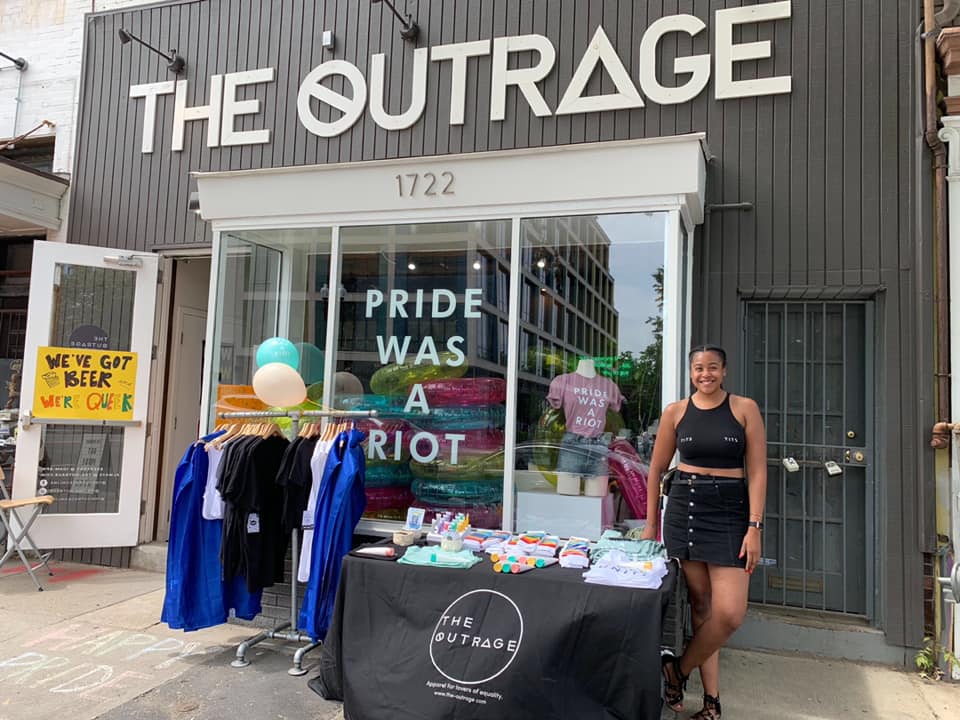 UW: WHAT'S NEXT FOR THE OUTRAGE?
RLF: Now that we have figured out this model I want to take it around the country so that in five to ten years if you are looking for a hub for activism in any city or town, you know to look for The Outrage.