As an avid traveler in the days before Coronavirus, finding a safe space to lay my head after a day spent exploring was always a factor when booking my accommodation. I would look up neighborhood crime statistics, knew not to walk back to the hotel or Airbnb late at night, made sure no one was following me, and take other precautions. Avoiding assault is a fear that often sits at the forefront of many female travelers' minds. For Yaa Birago, a horrible experience while solo traveling in Rome led her to launching Femmebnb, a vacation rental platform by women, for women. In this interview, I caught up with Birago to discuss her journey to create Femmebnb, the challenges faced along the way, and the future of her start-up.
UNEARTH WOMEN (UW):  What led to you first creating Femmebnb?
Yaa Birago (YB):  In 2017, I planned my 30th birthday trip to Europe with my girls, but they bailed last minute. So, I decided to go on the adventure alone. When I arrived in Rome, I was sexually harassed in front of my Airbnb. I turned to my male host for help and his response took me by surprise: "This happens all the time, nothing will happen to you." This was my "A-ha! moment."
I am sure that had my host been a woman, I would have gotten a different type of support. When I came back and discussed the concern amongst friends, or even read online about similar experiences women have gone through during their solo travels, I was disheartened. I knew it was time we had a community for women travelers that ensures their safety so they can travel fearlessly. That's how Femmebnb Inc. was born. 
UW: What are some of the features of Femmebnb, and why should female travelers use your platform over other existing ones? 
YB:  Femmebnb conducted a survey where over 78 percent of women said they would feel safer on their solo travels if their BnB host was a woman. Women tend to empathize more on cases pertaining to our safety. At Femmebnb, our sole focus is to maximize women's safety, deliver a comfortable stay and build a strong community of travel enthusiasts. Being an exclusive by women, for women platform, we understand the safety aspect deeply. We hence follow a robust verification process for our hosts, ranging from video calls, ID verification and proof of property ownership. 
We offer an end-to-end solution for women's travel and a hosting experience through our 'Her Community' feature. This is a unique social networking space powered by Artificial Intelligence (AI) to help women hosts and travelers connect, engage in interactive travel games, find friends, and travel smarter with our AI itineraries and AI travel assistant. Our AI travel assistance is completed and currently in the beta testing phase while our AI system is still in development. 
UW: You launched Femmebnb in the wake of a global pandemic. How did Coronavirus impact your company?
YB: Knowing that we launched during a pandemic, we went ahead with a soft launch, which allowed us to let women know that we are here and working effectively and continuously in the backend to build a robust community of women hosts and travelers. COVID-19 has definitely shown the travel industry unprecedented times, but we are confident that with vaccine rollouts happening globally, people are starting to make travel plans again. We pivoted our business model slightly to focus more on community building and host education workshops until the world fully opens up again. We offer free monthly beginner hosting workshops to teach women how to create home-sharing/short-rental businesses they love.
UW: What are some of the challenges you have faced running Femmebnb?
YB: Like most startups, limited funding and resources are common challenges we encounter. However, one of the biggest challenges I have faced running Femmebnb are the naysayers. It was hard trying to convince certain people why Femmebnb is needed when we first launched. However, as women worldwide join our community every day and share their stories with us, that is all the validation we need to prove that Femmebnb is required, and we are here to stay.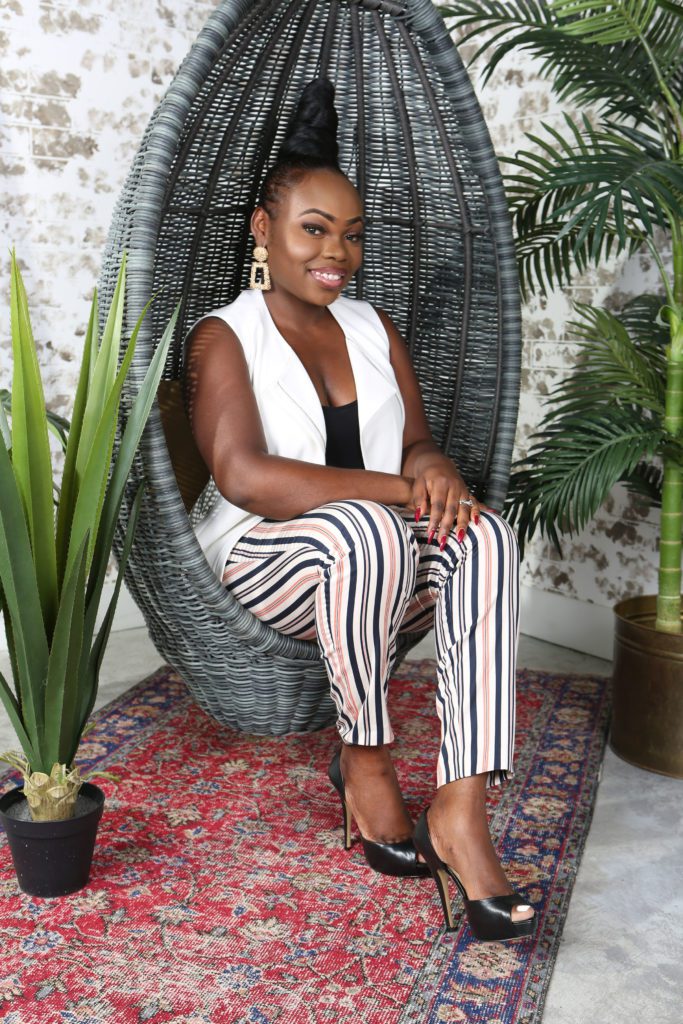 UW: What do you see as the future of Femmebnb?
YB: I see Femmebnb as the largest and leading sustainable travel and hosting hub for women, and a platform that facilitates safe spaces and community. It is where women can contribute to preserving the nature, culture, and history of our planet while empowering them economically and encouraging them to travel fearlessly. I also see Femmebnb as a vital social impact company that will positively impact the lives of millions of girls in Africa via our pay-it-forward initiative.
Through our pay-it-forward initiative, a portion of every transaction on the platform is used to provide menstrual equity, menstrual hygiene education, and products to girls in Africa to help eradicate period poverty. This stems from my work in the non-governmental organization space where I previously worked with young people in Ghana. I realized that a lot of girls skipped school while on their menstrual cycle because they didn't have access to sanitary products. By giving them these products, the girls have higher rates of attendance. It is a well-known African proverb that if a woman or girl is educated, an entire community or village is educated. 
UW: What is your advice for aspiring female entrepreneurs?
YB:  As a female entrepreneur, you will be told "no" more than "yes," because not everybody will see or believe in your vision like you do. But remember that the rejections do not define the outcome of your journey. Stop playing small, be confident in your story, your product, and capabilities because you hold the keys to your success. And while you are smashing your goals, don't forget to rest and sleep! YOU are the most important asset in your business.