On a rural patch of farmland in northern Thailand, I follow May into a small, dark greenhouse where inside, she shows me rows of colorful fungi that sprout wildly from plastic growing tubes. On other parts of the farm, women are feeding pigs, chickens, and frogs as their children play in the brightly painted daycare area, and volunteers dig beds for crops.
May (who preferred a pseudonym be used) is a member of the Karen tribe, which mostly resides in the border area between Myanmar and Thailand. Last year she was living in a remote village near Doi Inthanon, the highest mountain in Thailand, enduring a physically abusive marriage to a man with a drinking problem.
Now, the 36-year-old lives at Wildflower Home, a non-profit refuge for survivors of domestic violence. Safe from her husband and supporting her family using agricultural skills she learned after she arrived, May says she sells up to 10 kilograms of mushrooms every day at local markets, earning a good living for herself and her four children.
Located just outside the northern city of Chiang Mai, Wildflower Home consists of a bright, open center, farm and lodgings all surrounding a small lake. All the women living there have escaped crisis situations like pregnancy out of marriage, sex trafficking, and life-threatening abuse. Most, like May, come from the hill tribes of northern Thailand.
"Wildflower Home has helped me in many things," says May. "But it's also given me a chance to be among friends… we've learned to help each other. When I was at home, I was by myself. Now I've got a community."
Despite many of Thailand's hill tribe people being born in the country—originally the descendants of refugees who left the neighboring countries of Myanmar and Laos over the past hundred years– it's estimated the vast majority are not registered as Thai citizens. As many as 450,000 hill tribe people in Northern Thailand are without citizenship despite being born in the country. As a result, hill tribes are subjected to persistent discrimination and human rights violations. Hill tribe people are allegedly arrested, unlawfully imprisoned and even killed by Thai officials.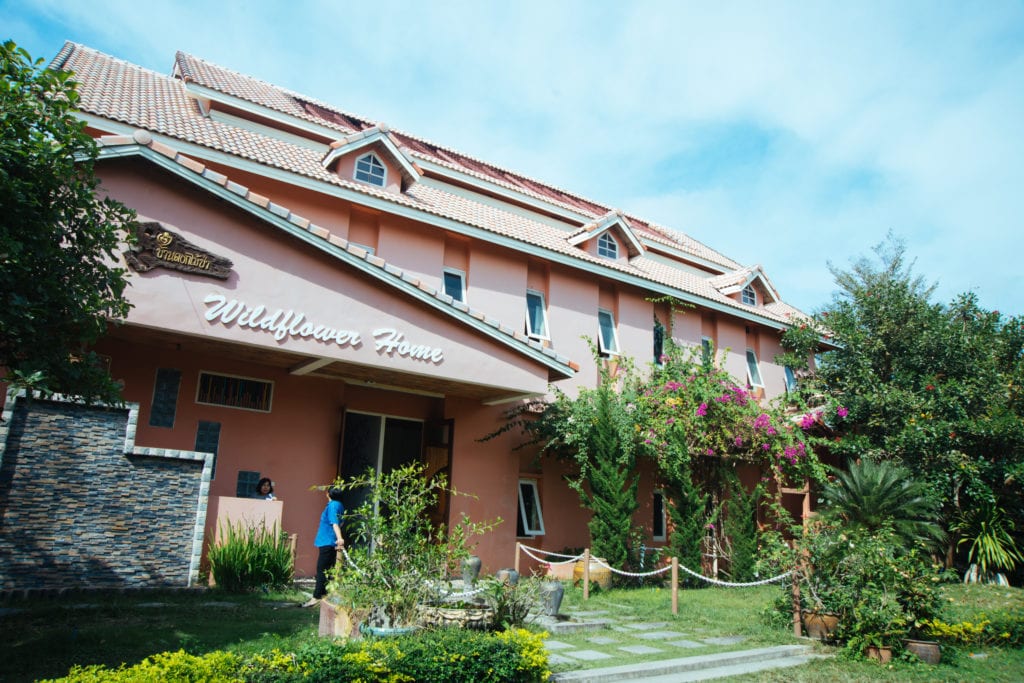 According to the Global Slavery Index, hill tribe communities face racist attitudes from Thai people, while their lack of documentation leaves them especially vulnerable to exploitation. Hill tribes also experience a higher degree of poverty than other groups in Thailand. Women in these areas tend to be marginalized, with poor access to healthcare and education. According to the FAO, more children are going to elementary schools, but higher education opportunities remain limited.
Many hill tribes will exile an unmarried woman who becomes pregnant while leaving a husband for any reason can strip a tribal woman of her rights, says Sister Anurak Chaiyaphuek, Director of the Wildflower Home Foundation. Without job skills to provide for their children, it's extremely difficult for women to leave abusive relationships.
"During the time they're here at Wildflower we give the women counselling and [a chance to] reflect," Chaiyaphuek explains. "In the [hill tribe] culture they believe that if they're married to the man, they belong to the man and he has the right to do anything to them. It's not easy to change those beliefs. We teach them that the men have no right over the women. We teach them to rise up, to fight back, and to protect themselves."
Along with offering counseling and accommodation to women escaping abuse and persecution, Wildflower Home's aim is to help women become economically independent by developing their skills in livelihoods such as garment-making, cooking, agriculture, and small-scale farming.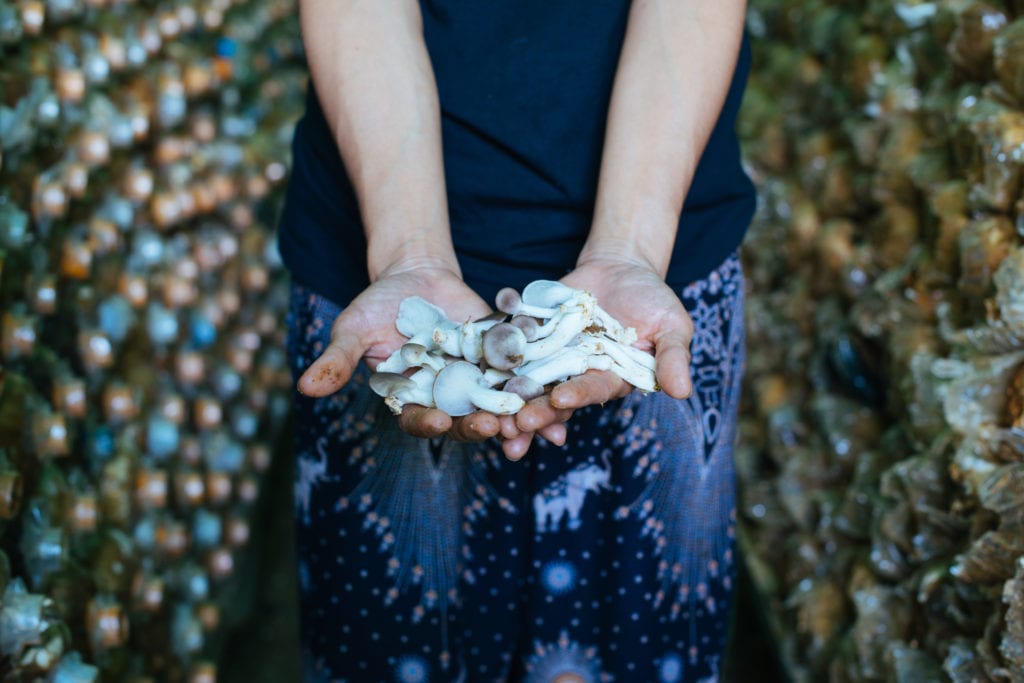 Regular workshops led by volunteers from around the world allow the women to learn and practice artisan and craft skills such as making jewelry, scarves, cards, and embroidered purses. Wildflower residents make and sell organic soap and shampoo, as well as produce from the farm. A third of everything sold goes directly to the women, so they can eventually build a self-sufficient life for themselves and their children.
The foundation was established in 2008 by a Vietnamese/American couple and in 2013 was taken over by Good Shepherd Sisters, an organization which dates back to 18th century France. Under its watch, Wildflower evolved from a shelter for single mothers into a comprehensive program.
Women can stay at Wildflower for as long as they feel necessary. The average stay is between six months and a year. Through ongoing discussions and meetings, the mothers work with staff to decide together when they're ready to move on. "There are many different situations," says Chaiyaphuek. "We make sure they're safe when they do leave."
Wildflower also provides access to healthcare, day care and informal and formal education. The foundation supported 28 women and 38 children throughout 2017, but currently only has the capacity to house between six and 12 people. The non-profit is currently fundraising to build new on-site accommodation for the mothers, which is expected to house 50 women and children.
The goal is that when women leave Wildflower, they're able to find work or launch their own business, ending the cycle of dependency and abuse. Chaiyaphuek says around 80 percent of the women who have spent time at Wildflower return to their communities.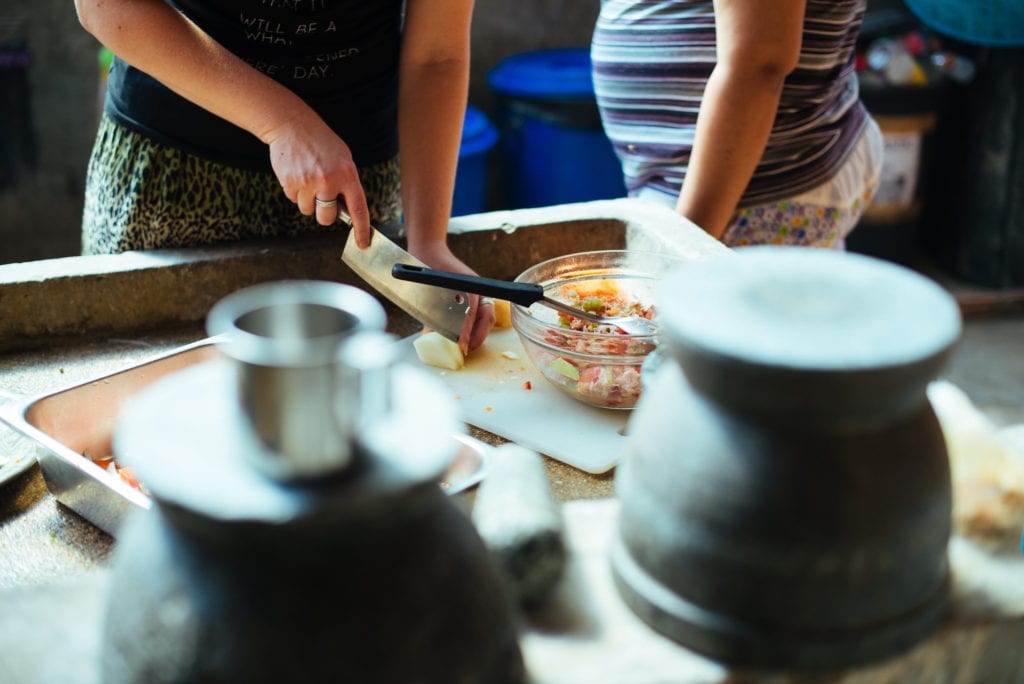 "They go back to their villages to run a business. Many have a small stand or shop selling food. The bond of the family [in these communities] is very strong. So they go back to their families – but we make sure they're not returning to abusive relationships."
Along with learning how to grow mushrooms, May has been raising frogs, as well as honing her sewing and tie-dye skills. When she leaves the center later this year, she wants to open a small dressmaking shop, and supplement her income by selling mushrooms.
"I have a piece of land and my family [are there] so I'd like to go back to Doi Inthanon," says May. "I have learned so many skills here, making soap, raising frogs. I can and will do all these things."