When Allison Kave and Keavy Landreth first met, they were independent bakers running booths at the weekly Brooklyn Flea to sell their pies (compliments of Allison) and mini-cupcakes (compliments of Keavy). Over end-of-the-day cocktails and kvetches, the pair realized that they had more in common than sweet treats. As business owners, both women felt they had hit a ceiling on what they could accomplish on their own. The two would go on to open what is now Brooklyn's most beloved feminist bakery and bar, Butter & Scotch.
Allison had been moonlighting as a bartender for about decade. Making cocktails had become more than just a way to make some extra cash: she had begun approaching the craft with the same attentiveness and creativity as her baking. Both Allison and Keavy settled on a new business concept of combining drinks and desserts under the name, Butter & Scotch.
When considering design for their cozy brick and mortar, they turned to their friend Lindsay Mound, an illustrator and musician who was instrumental in cementing their visual identity—designing not only their logo and menus, but the restaurant's signature touches, including their neon signs, retro bar-top, and custom wallpaper. Jen Marshall, a veteran of craft cocktailing, was their consulting beverage director. Squad goals realized, the team took to Kickstarter to to fund the "feminist bar and bakery of your dreams," which opened its cherry-red doors in 2015 in Brooklyn.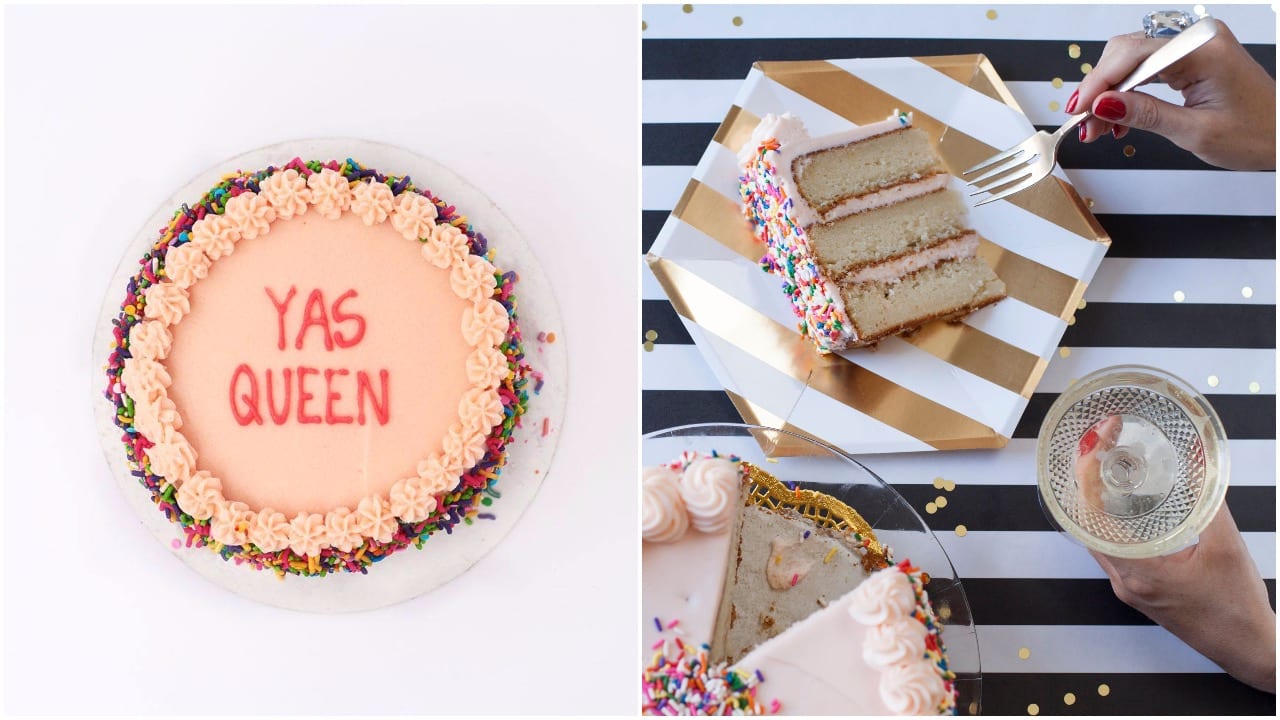 Butter & Scotch celebrated its four-year anniversary in January 2019. By now, they've achieved internet fame for making the Absolute Best Birthday Cake in NYC (Grubstreet) and for decorating said cakes with slogans like "Count Orgasms Not Calories," "Fuck You, Pay Me Equally," and "Bitches Love Sprinkles." Since 2017, they've donated $1 from every drink on their seasonal menu to Planned Parenthood. As of March, they've donated over $40,000. Currently Butter & Scotch has 17 employees, 12 of whom are women. Unearth Women spoke with two members of the Butter & Scotch team: Co-founder/Owner Allison Kave and Brand Director Sophie Erskine.
Unearth Women (UW): How does your feminism inform your business model?
Allison Kave (AK): From the very beginning, we were started by women and managed by women. Even if you're not trying to be explicit or overt about that, it's notable. I hope we get to a point where it's not so notable. I can't believe the number of times I've had people walk in the door when I've been standing next to a man and people assumed he was the owner.
Our overt or explicit feminism wasn't something that we were necessarily consciously communicating until after the 2016 election [of Donald Trump]. That was when everything changed for us. Our brand and messaging changed. We became uncompromising about our politics. We felt like, "ok, the world is on fire and we're serving cake and cocktails; the least we can do is share where we stand."

Sophie Erskine (SE): While it wasn't an overtly feminist business at the beginning, it was opened by four incredible, feminist women. As someone who came to the business later, that was something that attracted me, and I know for a fact attracted other employees. That set the groundwork for us in our ideas for how the business could evolve. It was such an awesome place to work, where progressive women wanted to work, that for us it was a no-brainer to highlight the fact that these are the values we have as a business.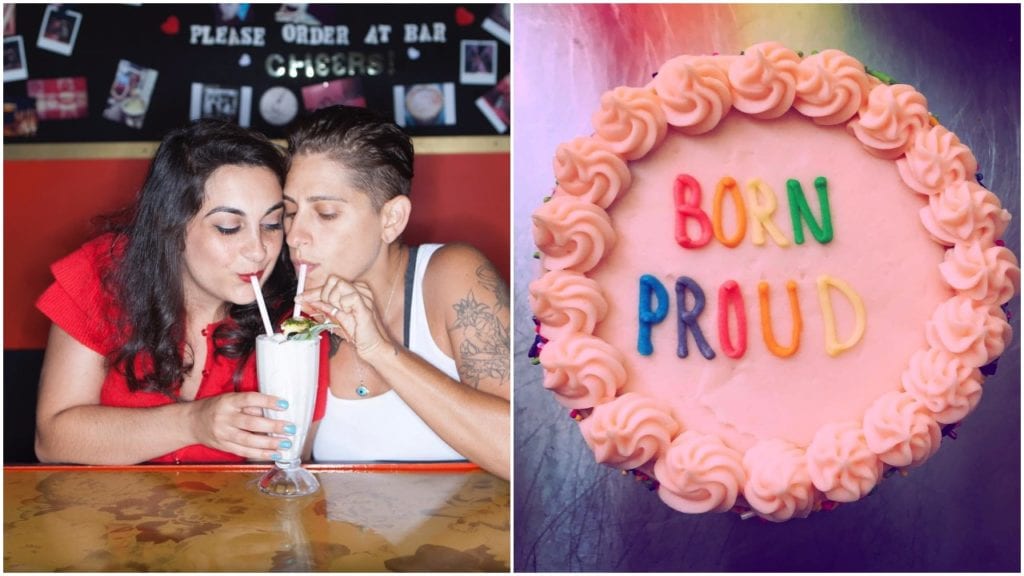 UW: What is your advice to small business owners looking to be more vocal and political through their work? Was there a worry of negatively impacting your business with your explicit feminist branding?
AK: I think we were so angry [after the presidential election] that it was a reactive decision—it probably would have been smart of us to think about it and weigh the pros and cons, but we felt impotent and we felt terrified and we felt enraged. It almost felt like it wasn't an option.
Yet, it was also a direction that we'd already been talking about moving toward. At the time we were in the process of developing our winter menu, and one of our bartenders had suggested having a drink for which we'd donate a dollar of the cost to Planned Parenthood. After the results of the elections, we said, we're going to run with this. Forget about one drink: Let's make it every drink. And from there, the whole team got involved. We started brainstorming drink names. Some of those were Not My President, Kamala 2020, Pussy Grabs Back—so, they were definitely in your face. But, frankly, all of us on the management side cared more about demonstrating to our team where we stood and to encourage them to express how they were feeling through their work and through their job.
I also think we're lucky Butter & Scotch is based in Brooklyn. If we were in Alabama, we would have probably had a very different reaction. But we're in this community of very likeminded people. There were very few detractors. It actually helped our bottom line enormously. Even though we've donating a solid chunk of our margin to Planned Parenthood, we had so many more people come through to show their support. During the course of what is traditionally one of the slower seasons for restaurants, we were super busy. So it ended up helping our business, which wasn't the point, but it was a nice side effect.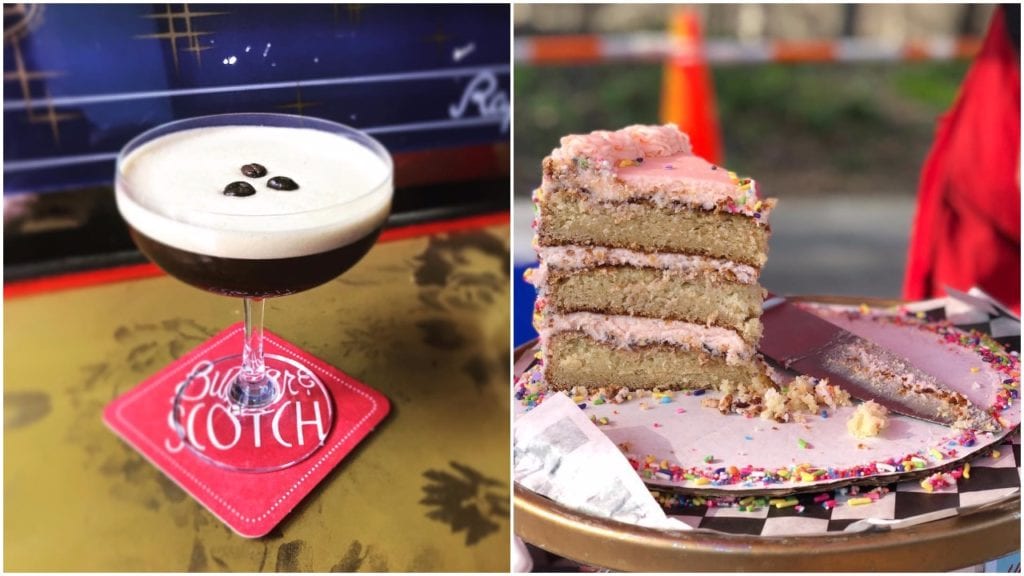 UW: Butter & Scotch is a business based in the diverse-yet-rapidly gentrifying Crown Heights neighborhood. As a relatively new business owner, how do you stay responsible and mindful of the community you're in?
AK: We were really conscious of [the issue] when opening. It was something that made us uncomfortable. We didn't want to contribute to gentrification—to be part of the systemic destruction of communities in our borough. But the other reality is that, as first-time business owners, we struggled to get the capital we needed to open, and Crown Heights was one of the only neighborhoods in which we could afford to open a business. We don't come from money. We didn't retire from finance jobs with millions of dollars in the bank. We were two relatively young women starting a business who couldn't get a bank loan.
Looking up and down Franklin Avenue in Brooklyn, we saw all of these shuttered storefronts—and they're still shuttered, by the way, as landlords sit on the spaces, waiting until they can get these exorbitant rents they're asking for now—and we saw an opportunity to open not another Starbucks but a cool, young business in NYC: the kind of businesses that contribute to why so many people love living here. So it was a matter of reconciling this desire with the fact that the presence of those young businesses end up being a sign of the shifting demographics in neighborhoods.

One benefit we feel we have is that while we're a bar, we're also a bakery. We bake birthday cakes for kids in the community. We get to see them coming back year after year growing up. We also train our staff on being sensitive and conscious. We also hire folks from the neighborhood. We like having employees who know and are from the area. In the end, there's no perfect solution. We do the best that we can. Ultimately, though, I think the problem lies less with small business owners and more with developers, policymakers, and predatory landlords.

UW: It's helpful to have a model for other business owners keen on supporting their local communities. What are some actionable ways Butter & Scotch demonstrates its commitment to being an ethical business in Brooklyn?

SE: We are also patrons of the businesses on our block in Brooklyn. Being involved in the community and supporting the businesses that were there first is a good part of being part of the community. It's incredibly important to think through these issues in order to grow. For instance, we knew donating to Planned Parenthood was something we valued, but at some point, we asked ourselves whether we should diversify. Where we ended up landing on this question was that our cocktail program will always donate $1 per drink to Planned Parenthood, but our space can become a community space—a place people can use to host different smaller grassroots organization meetings and smaller one-off fundraisers for local organizations. That way we feel we can have impact on a national and local level.
*This interview has been edited and condensed.