With the COVID vaccine and border re-openings, the promise of travel is once again a reality. As we look ahead to the New Year and the promise of 2022, there are a few tour companies to have on your radar. Whether you travel in search of adventure or to unwind, to open your mind or to voyage inward, you can probably find a women's travel group suited to your needs.
Women-only group trips have spiked in popularity over the last few years, with more companies offering female-centric getaways for outdoorsy types, fitness fanatics, and culture vultures than ever before. From large companies (like REI and Intrepid) to boutique women-owned tour companies offering bespoke trips, the following women's group tours take you everywhere from Peru to India. With a laser focus on connectivity between women of all ages, backgrounds, and interests, the following travel companies are but a small selection of the vast girl group options that await you in the travel space.
1. Damesly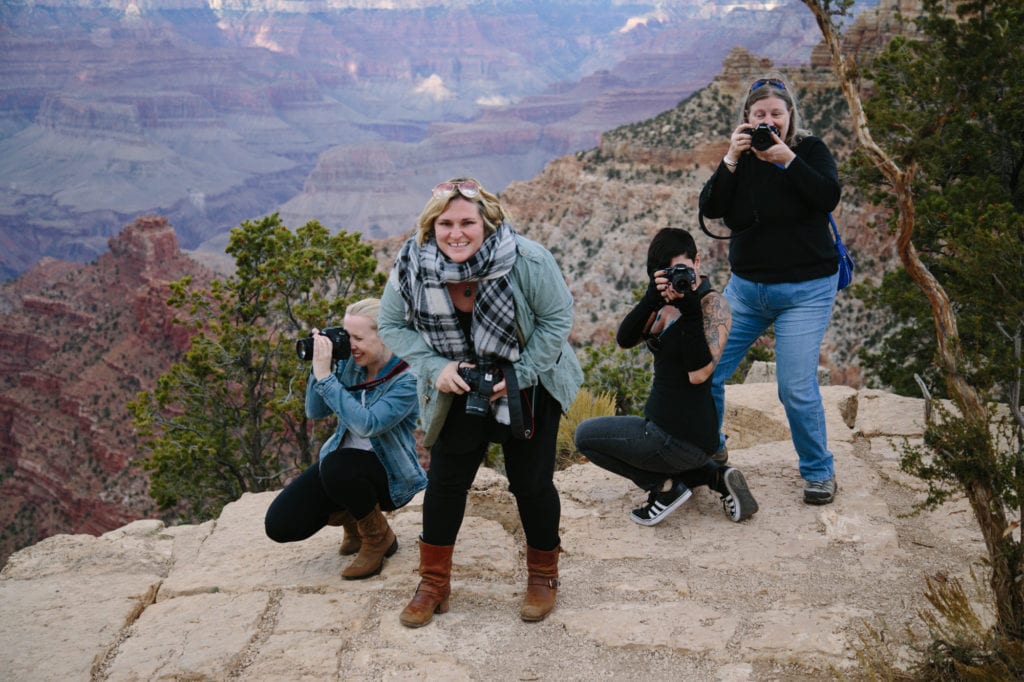 Billed as a "global sisterhood," Damesly is where travel's myriad of personal and professional benefits converge. Created by women, for women, Damesly curates immersive experiences geared towards ladies whose interests run the gamut from dance to film and self-discovery in far-flung destinations around the world. Regardless of whether you're photographing the Sahara Desert or bullet journaling in Colorado, Damesly aims to engender a nurturing community of women who share the spirit of adventure. Co-founded by Kelly Lewis—the woman behind Go! Girl Guides, the annual Women's Travel Fest, and a Founding Member of Unearth Women—and Alyson Kilday, a polyglot who has called over 10 different countries home, Damesly travelers are in very good hands.
2. Wild Women Expeditions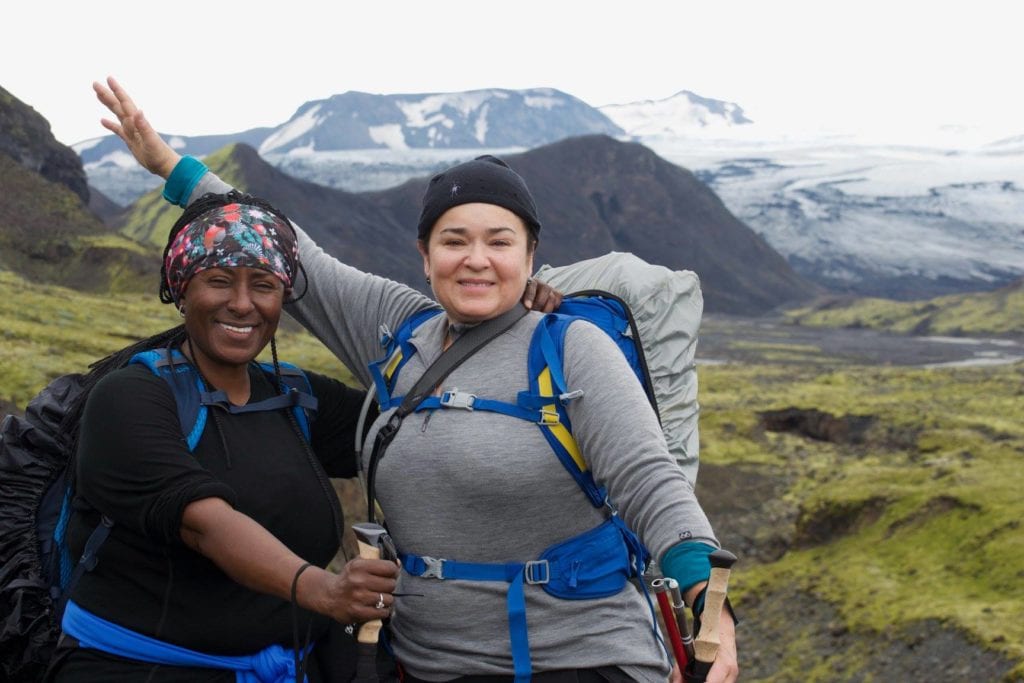 Wild Women Expeditions (WWE) has offered outdoor retreats for an international network of intrepid women for nearly 30 years. Community and respect for the great outdoors are the common threads running through all of WWE's offerings, including hiking trips, yoga retreats, canoeing, and beyond. Be it Alaska's unspoiled vistas or the horseback ride of a lifetime through the Mongolian steppe, each WWE expedition is crafted to evoke awe whilst maintaining the utmost mindfulness of the environment. As WWE director Jennifer Haddow writes: "We believe that when women join together in a supportive circle to move through challenges, enjoy the pleasures of life and connect with nature through an outdoor experience, they have more energy and joy in their lives to do all the other important work in the world."
3. Intrepid Travel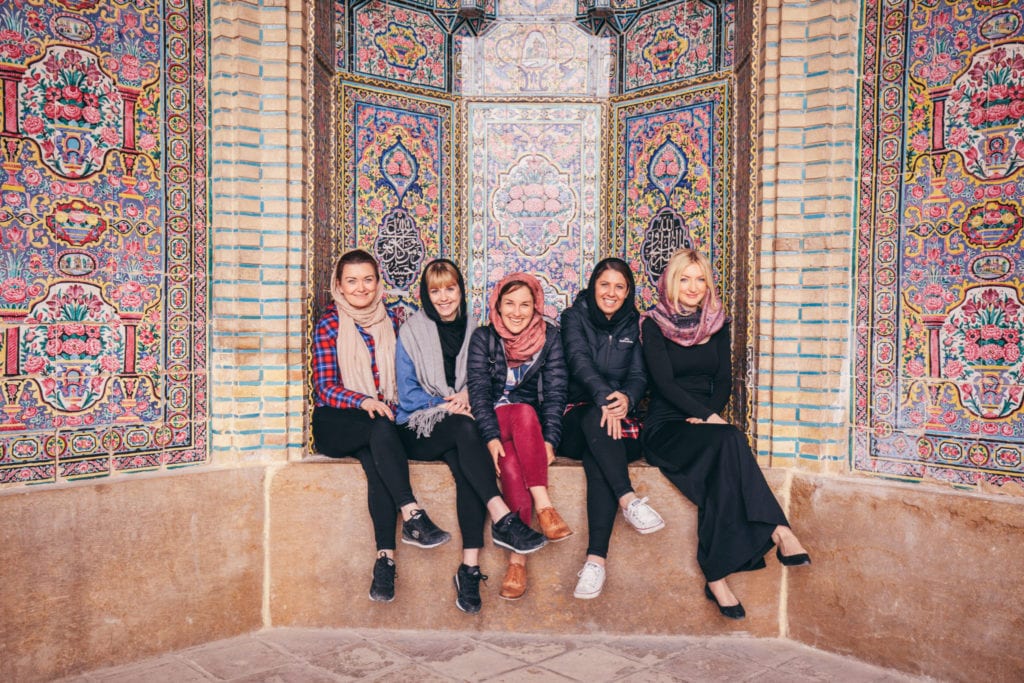 In March 2018, Intrepid Travel announced a new series of women-only expeditions. Led by experienced female guides, participants are offered a glimpse into the daily lives of women in places such as an Iranian farmstead, a Bedouin camp in Jordan, and a rug weaving co-op in Morocco's Atlas Mountains.
"These expeditions will help break down barriers of traditional tourism in these countries, offering a deeper understanding of female culture in each destination," Intrepid Travel explains on their website, with the goal of doubling their number of female tour guides by 2020. Check out our interview with one of Intrepid Travel's female tour guides in Iran.

4. Balanced Rock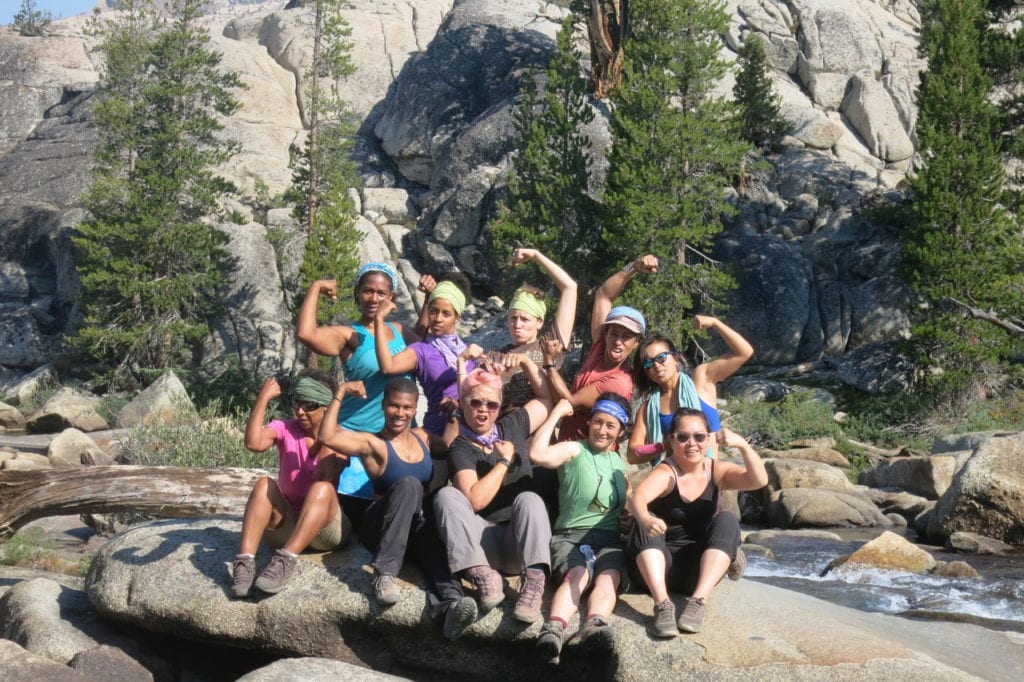 This Yosemite-based non-profit organization is now in its 20th year of catering to adventurous travelers. From hiking to yoga, each Balanced Rock trip is designed to foster contemplation and rejuvenation in the wilderness. Balanced Rock inaugurated their Wild Women Workshops in honor of the tragic passing of a fellow outdoor guide, and expanded to offer both local and international nature-based getaways.
In addition to their Wild Women Workshops, Balanced Rock offers retreats for women of color—defined as "anyone who self-identifies as a woman including queer and trans woman, and as non-white such as Black, Hispanic/Latinas, Asians, Native Americans, Indigenous people and mixed race"—in an effort to promote diversity, inclusion, and representation, especially in the outdoor and adventure travel arena.

5. Free People Escapes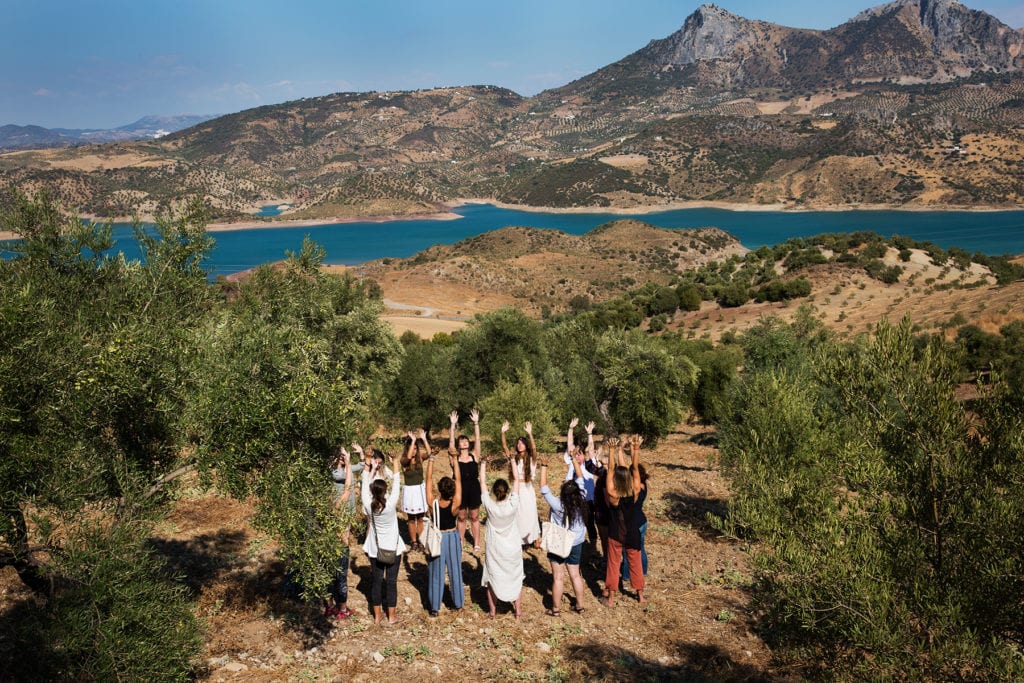 Women's clothing label Free People offers "value-driven bespoke wellness retreats" as beautifully bohème as the brand's aesthetic. With a mission to "move," "gather," and "connect," FP Escapes are small, female-centric getaways designed to elevate the experience of a destination through connectivity and wellness. FP Escapes have taken participants from the Berkshires to Peru, but each trip commonly promotes clean eating, bond-building, and positive energy.
6. REI Women-Only Group Trips
Check out REI Women's trips, which offer women-only group trips to destinations all over the world. These women-only and women-led tours include trips like hiking in Arizona, backpacking in the Smoky Mountains, kayaking in the San Juan Islands, or exploring in Joshua Tree. These trips offer a mix of adventure, culture, food, and the promise of meeting other like-minded adventurous women.
7. Purposeful Nomad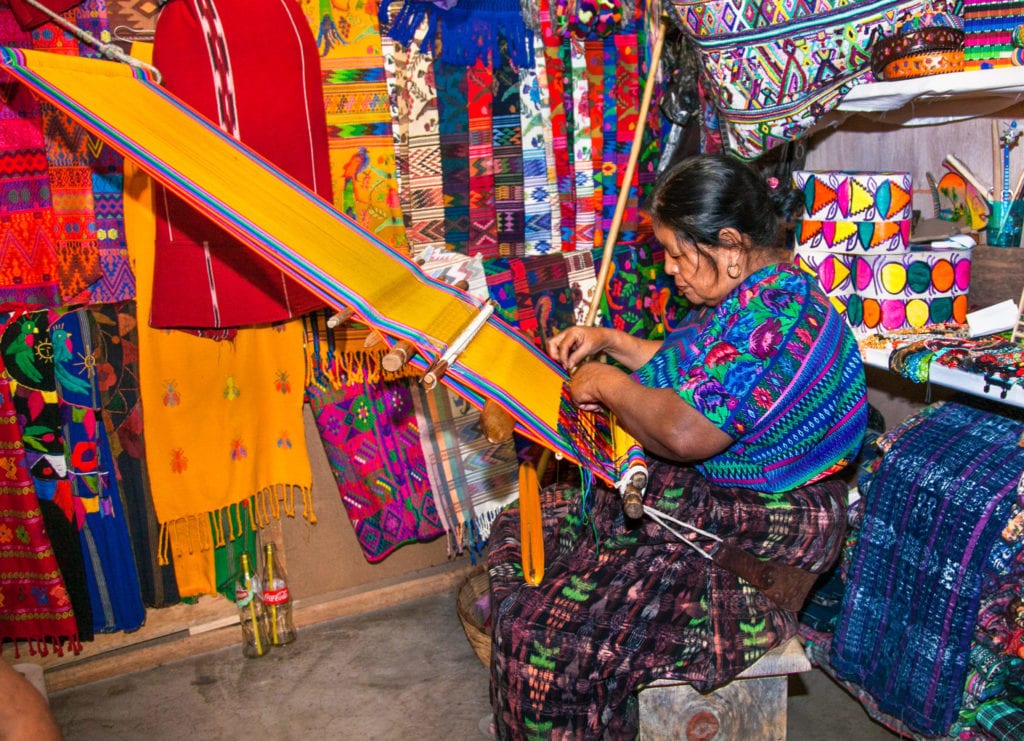 Purposeful Nomad focuses on curating women-only group trips with an emphasis on ethical travel. With a commitment to supporting and partnering with local operators, Purposeful Nomad aims to offer a meaningful and authentic travel experience in places like Ecuador, Guatemala, Cuba, and India. For example, on their Guatemala trip, travelers can step into the world of Mayan weaving to meet and learn about local female artisans.
8. Origin Travels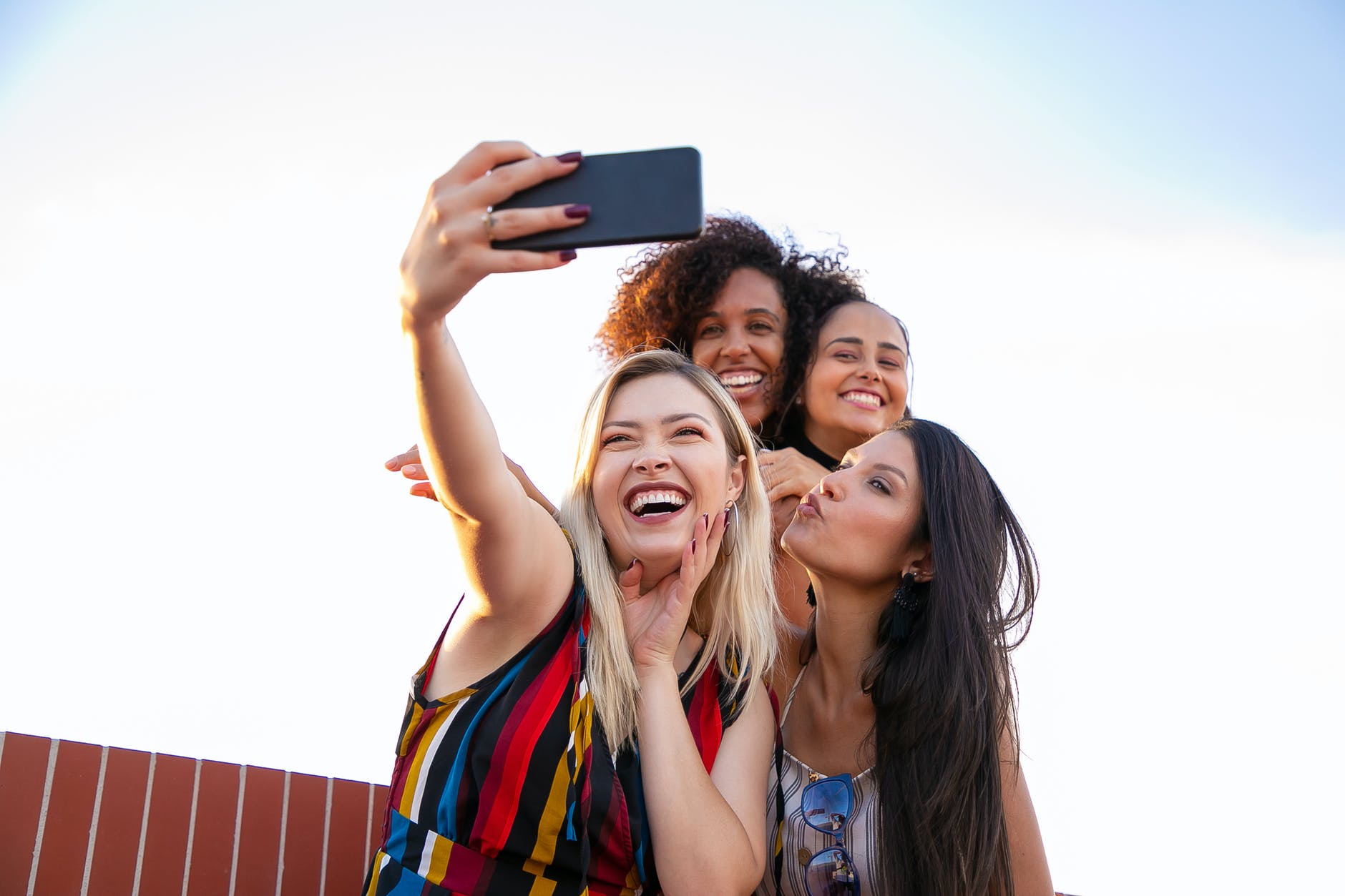 Origin Travels is another ethical travel agency offering women-only group trips to places like Guatemala, Morocco, Costa Rica, and India. Origin Travels has a mission to not only promote women's travel, but it also strives to empower its travelers by welcoming all self-identifying women from mixed backgrounds and sexual orientations to join their journeys.
Want to add a women's tour company or trip to this list? Send us an email!