This past Friday, the United Nations Women for Peace Association (UNWFPA) kicked off Women's History Month and upcoming International Women's Day (March 8) by honoring five distinguished actors, writers, designers, and humanitarians who are working to advance the rights of women and children worldwide, while putting an end to violence against women.
The UN Women for Peace Association was founded in 2008 by Mrs. Ban Soon-taek—the wife of UN Secretary-General Ban Ki-moon—and is now overseen by President Barbara Winston. The mission of the UNWFPA is to empower women and girls through social, cultural, and educational programs, while also working tirelessly to prevent widespread violence againt females.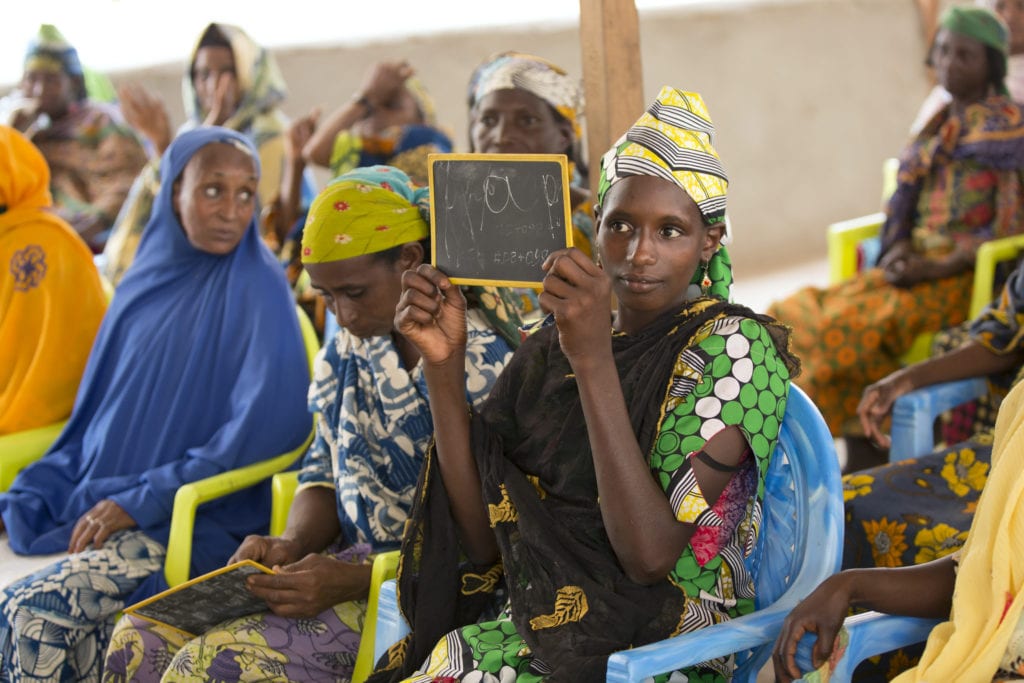 According to the UN, it is estimated that 35 percent of women worldwide have experienced physical or sexual violence at the hands of non-partners, while 70 percent of women have experienced violence from an intimate partner. Further research shows that of the 87,000 women who were murdered in 2017, more than half were killed by romantic partners or family members. Further data reveals that women and girls account for 70 percent of human trafficking victims today.
In the countries where violence against women is rampant, resources for ladies remain limited or entirely unavailable. The UN reports that of the 144 countries that have passed laws on domestic violence and of the 154 countries that have implemented laws on sexual harassment, these regulations are not always compliant with international standards. In a world where female genital mutilation, femicide, and rape is prevalent, violence against women is a global pandemic that urgently needs to be addressed.
The UNWFPA works on promoting awareness and fundraising for the United Nations Trust Fund to End Violence Against Women, which was established back in 1996 by the General Assembly. Friday's luncheon in midtown Manhattan, sought to both raise money as well as celebrate the philanthropic work of actor Ben Stiller, fashion designer Naeem Khan, activists Albert and Deidre Pujols, and Think Equal Founder and CEO Leslee Udwin.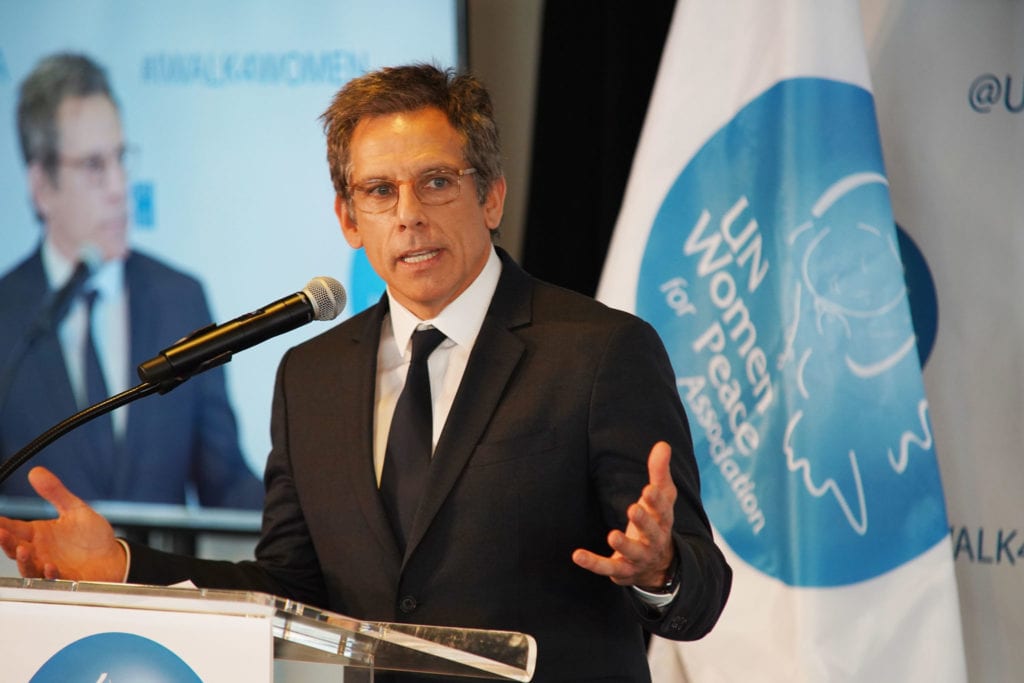 Ben Stiller—who has acted in such beloved films as The Secret Life of Walter Mitty, Zoolander, and While We're Young—was honored with the UNWFPA Advocacy Award. Unbeknownst to many, Stiller is a Goodwill Ambassador for the UN Refugee Agency (UNHCR) and has spent time in refugee camps connecting with survivors on the ground. Women and girls make up around 50 percent of any refugee, internally displaced or stateless population. Female refugees—such as the Rohingya—flee devastating situations only to be subjected to sexual assault in refugee camps.
Stiller traveled with the UNHCR to Guatemala where he met with women who has fled violence across Central America due to organized criminal activities. "I'm grateful to the UN Women for Peace Association, or, as I look to call it, UN-WOOF-PAH, for this incredible honor," joked Ben Stiller as he accepted his award. "I stand before you as the son of a mother, and the father of a daughter…I, like all men, owe my existence to women."
Fashion designer Naeem Khan was presented with the Women's Empowerment Award for his work to empower female artisans in developing nations. "There are a lot of problems in the fashion world, from discrimination to hiring children to work in Bangladesh," said Khan. "How can a designer make a change? I think with me going to Guatemala, Honduras, or India. I might not be the biggest business, but I think I have the platform that I can teach people, and give them what I have learned through my life in America, and see how I can uplift their lives."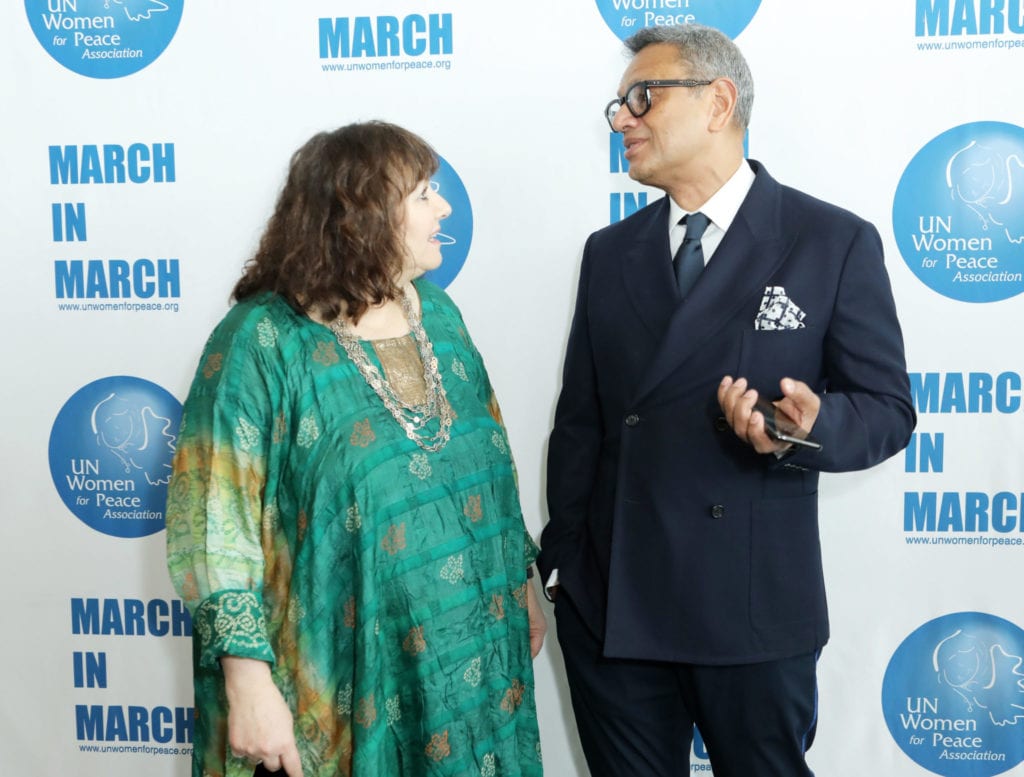 Leslee Udwin—who was awarded for her activism in arts and education—spoke passionately about how the building blocks to a brighter future begin with our children. "Not one of us is born discriminating against another based on race, religion, gender, sexual preference, or any other factor," said Udwin. "We are taught to discriminate, as we are instructed in the ways of the world. [Think Equal] teaches empathy, emotional intelligence, gender equality, critical thinking, inclusion, peaceful conflict resolution. It teaches all these values, competencies and skills from the ages of three until six." As Founder and CEO of Think Equal, Udwin and her organization aim to create equal opportunity and empowerment, irrespective of one's gender, race, religion, sexual orientation or disability.
As each notable guest accepted his or hers award, there was an undeniable sense of hope that infused the banquet room. There, at the United Nations Headquarters in New York City, change makers from various backgrounds, industries and countries banded together in a joint effort to pave the way to peace for women and children worldwide.
"We dream of a world in which all are prosperous, who can take good care of their children and in which there is no war," said Winston. "We need to promote the intersection of humanity with technology…the United Nations Women for Peace Association has a mission to educate, to advance and champion giving a voice and platform to the empowerment of women and girls."