I am standing on the edge of a mountain with a Dominican man named Angel strapped to my back. It's exhilarating up here in the mountains, some 1,736 feet above sea level, listening to the rhythmic sound of my own heartbeat. I'm in Jarabacoa, the oft-overlooked adrenaline capital of the Dominican Republic and today, I am going paragliding. 
Jarabacoa, which translates to "Place of Waters" in the extinct Arawak language of Taino, is a popular summer retreat for local Dominicans who come to cool off when the weather heats up elsewhere on the island. 
"Ok," Angel yells, "Vamos."
The wind blows and my legs lift off the mountain. Suddenly, I'm sitting comfortably in a harness floating high above the Dominican Alps. Below my feet are cascading waterfalls, lush forests, and landscapes so rugged that I half expect to hear the call of a dinosaur in the distance. 
Angel laughs at how excited I am and asks where I'm from, but I can hardly hear anything over the sound of my own joyful screaming. It feels good to be weightless, flying amid such beauty.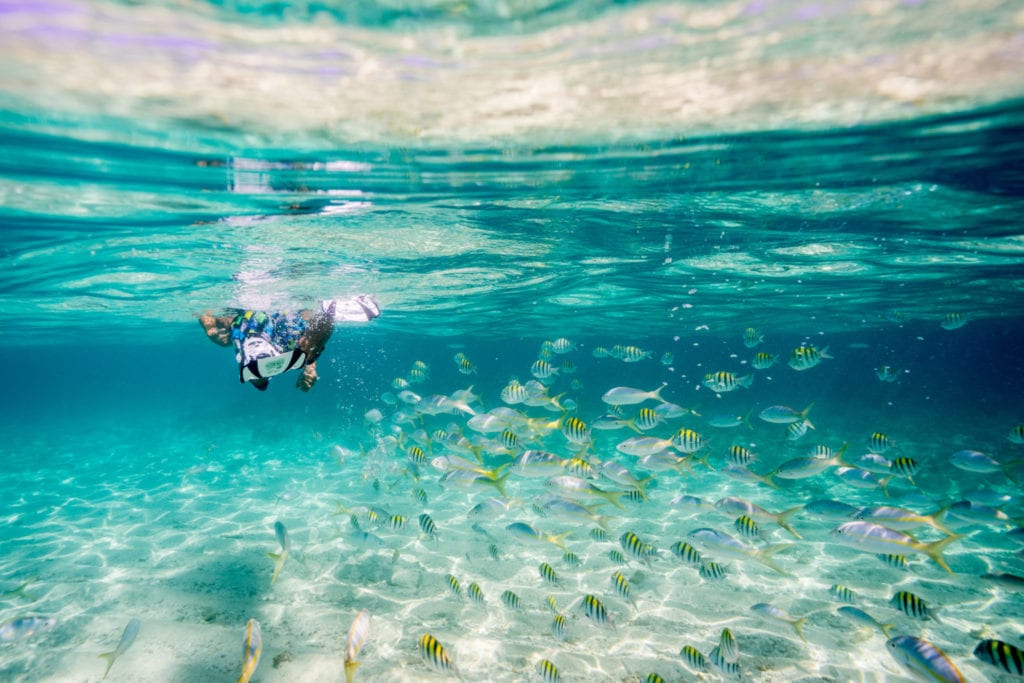 Despite its many offerings, Jarabacoa hasn't quite found its place on the Dominican Republic tourist trail yet. On an island known for white-sand beaches, many travelers tend to favor resort towns like Punta Cana or historic harbor cities like Puerto Plata, and simply don't make it to the island's central mountain region. 
Of the 6.2 million people who visited the Dominican Republic in 2017, more than half of travelers—an estimated 3.4 million people—came through Punta Cana and many likely stayed there. The Jarabacoa region has much to offer for the adventure-inclined, including white-water rafting, paragliding, mountain biking, and horseback riding. 
Jarabacoa's diverse offerings and vibrant culture are starting to draw travelers and ex-pats alike, such as Megan Taylor Morrison, who moved to the Dominican Republic in 2018 to start a location-independent coaching and retreat business. 
"I think the diversity of the country is the magic of the country," Morrison explains. "The beaches are nice, but you can get beaches anywhere. You can't get the Dominican spirit anywhere else."

Where to Eat in Jarabacoa
Aroma de la Montana
An upscale restaurant set high above the hills in Jarabacoa with sweeping views of the valley below. Aroma de la Montana is one of the most popular restaurants in Jarabacoa and serves international and Dominican cuisine. Their second floor features a 360-degree rotating floor offering exquisite views.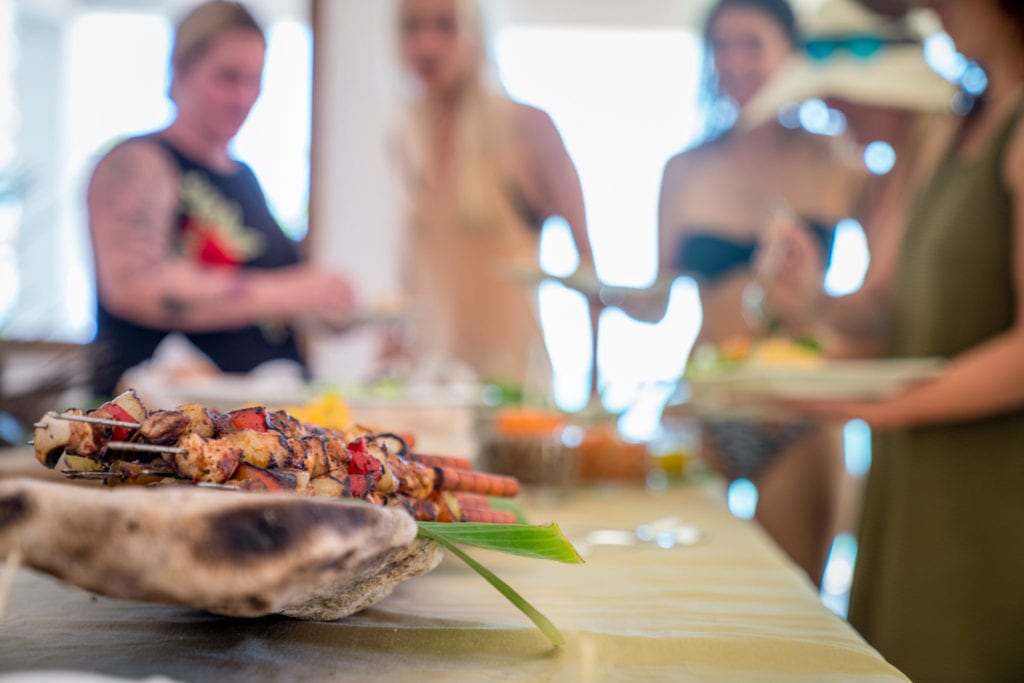 Parador Corazon de Jesus
Jarabacoa is known for its barbecue and this indoor/outdoor restaurant is the best joint in town. Plate after plate of barbecue chicken, beef and pork await you while dining on their terrace, which has a beautiful view of the Jarabacoa valley below. Be sure to order their signature ribs, which has made them famous around the island and beyond. 
Alta Vista Restaurant
An upscale restaurant in La Vega, between Santiago and Jarabacoa, that delivers sophisticated dishes and stunning views. Alta Vista is well-known in the Dominican Republic and many diners drive 1.5 hours from Santiago for the experience. You also have the option to arrive via helicopter and book a heli-tour, if you feel so inclined. Call for reservations. +1 809-277-0290
Adventures to Have
Paragliding
Fly high above the Dominican Alps in a paragliding adventure in Jarabacoa. Expert guides will point out the waterfalls below as you cruise through the air for roughly 20 minutes. Paragliding with Flying Tony and his crew was safe, comfortable and fun. 
Salto de Baiguate Waterfall
Salto de Baiguate is a gorgeous, 25-meter cascading waterfall set within a canyon that's easily accessible via a 10-minute walk down paved stairs. The waterfall is free to visit and has soft sand beneath it, making it ideal for swimming.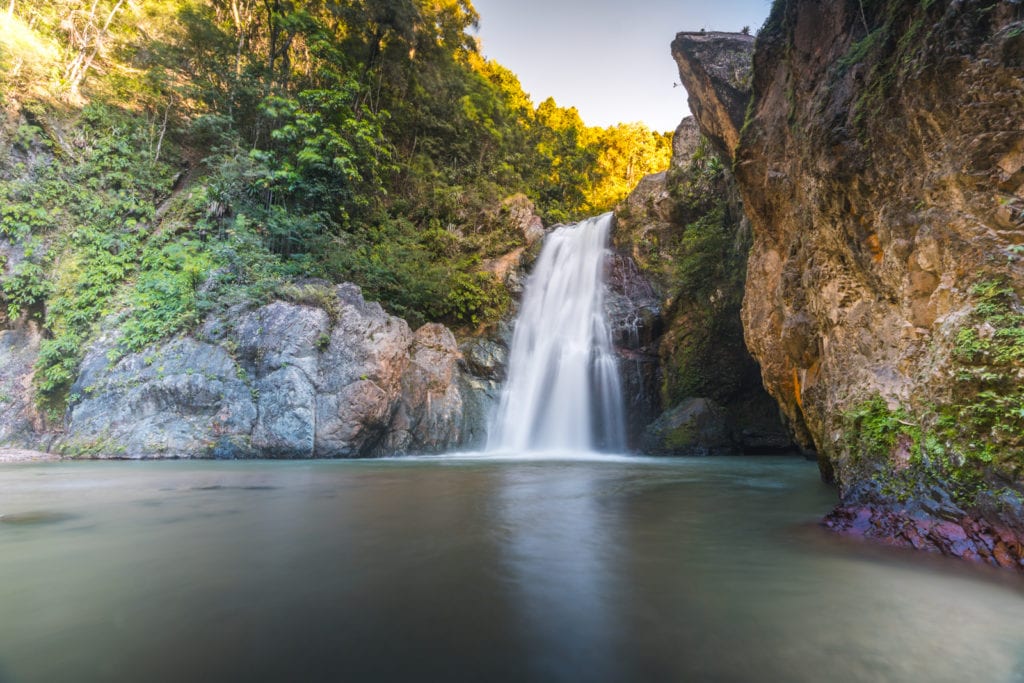 White Water Rafting
White-water rafting with Rancho Baiguate proves thrilling and full of surprises. Short bursts of rapids and lovely jungle scenery make for a fun afternoon.
Hike Pico Duarte
The highest point in the Caribbean is no joke—if you attempt this 26-kilometer hike, come prepared. At over 3,000 meters above sea level, this multi-day trek tests your endurance but rewards you with views of the entire island. 
Ebano Verde
Hiking the Ebano Verde Scientific Reserve is a great way to get your blood moving without having to commit to several days of trekking. This five-kilometer hike is also used for environmental research, with 600 different species of flora and 100 types of birds. 
The Best Hotels to Stay
Gran Jimenoa Hotel
Set right next to the roaring Rio Jimenoa, this 4-star property offers upscale accommodations and fine dining. All rooms have balconies and are air-conditioned.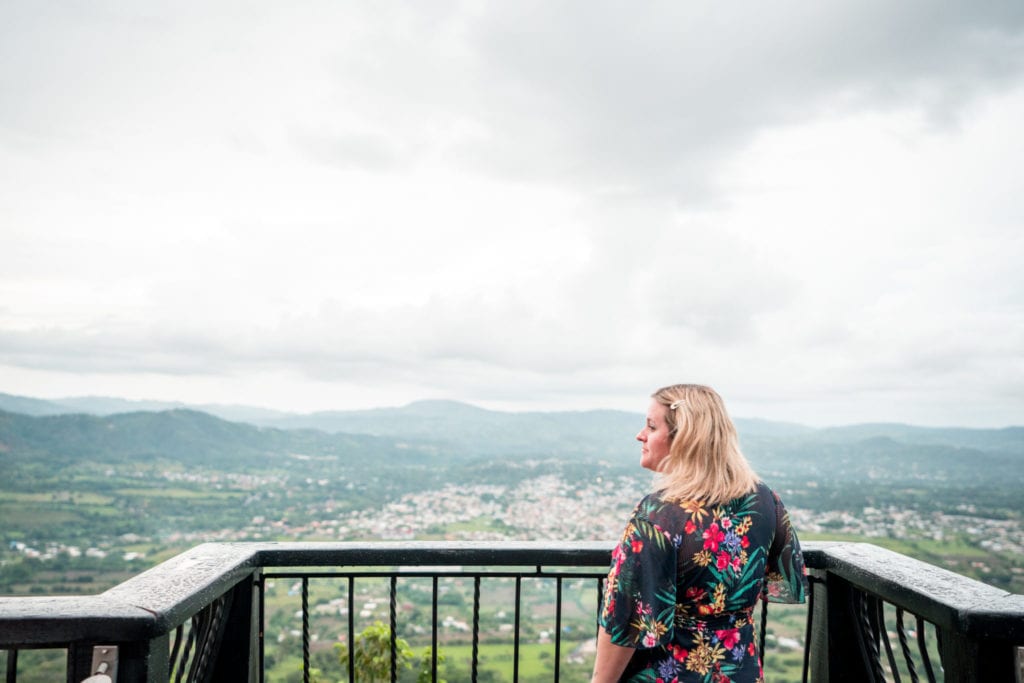 Jarabacoa Mountain Hostel
This modern hostel has a chic and clean design and a range of accommodation options, from dormitory beds to king rooms with balconies and spa baths. Location is close to hiking options in the area and the staff can help you plan your activities in Jarabacoa. 
A version of this article originally appeared in the second issue of Unearth Women Magazine, available now in our online store.