Back in 1995, former Editor-in-Chief of Essence magazine, Monique Greenwood, left the editorial industry and opened Brooklyn's Akwaaba Mansion. Converting the 1860s villa into a charming bed and breakfast, Greenwood would go on to expand the Akwaaba concept into four additional locations across four different states. Bringing a Southern-style charm to both the hospitality and its decor, Akwaaba became winner of Travel Channel's Hotel Showdown and debuted a reality-style show on the Oprah Winfrey Network called Checked Inn. 
Celebrating a female founder in the hospitality industry is crucial at a time when—according to the Castell Project and the American Hospitality & Lodging Association's Women Forum—women hold just nine percent of CEO positions in USA-based hotel companies, up from eight percent in 2012. Those numbers become even smaller when we examine the number of women of color at the helm of a lodging business.
Catching up with Greenwood at the Akwaaba Mansion in the historic Stuyvesant Heights neighborhood, I asked her about the evolution of her career, pivotal lessons she learned as an entrepreneur, and the time she met Oprah Winfrey.
Unearth Women (UW): You were working at Fairchild Publications when you opened Akwaaba Bed & Breakfast in Brooklyn back in 1995. What prompted your decision to open a bed & breakfast?
Monique Greenwood (MG): As a guest, I fell in love with the intimacy and unique lodging experience of B&Bs. The more I stayed at them, the more I realized that owning an inn would allow me to tap into my personal passion for decorating, entertaining and creating community. I also believe real estate is the best financial investment you can make, and sharing the mansion with guests was a way I could afford to own it and live there myself.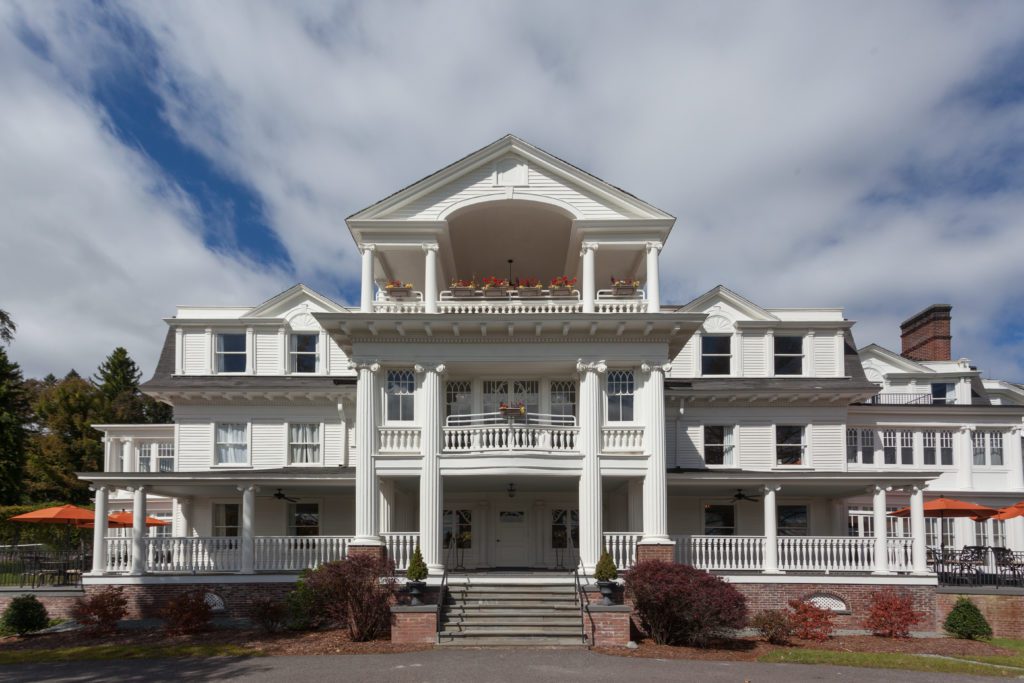 UW: The Akwaaba Mansion Bed & Breakfast in Brooklyn is housed in a gorgeous 1860s landmark mansion. How did you decide on this particular location?
MG: My husband and I, and our young daughter, had been living in a brownstone a few blocks away from the mansion. I used to drive by it every day and say "that's my dream house," even though it was abandoned and dilapidated. Finally, after a few years and countless notes that I shoved under the door expressing my interest in buying the building, I saw a gentleman on the porch. The mansion turned out to be his family home, and he was ready to sell. We were in contract the next day!
My thought was that if Brooklyn was a city unto itself, it would be the 4th largest in the country. Back in 1995, there were no major hotels in the borough, so I thought it shouldn't be too hard to put heads on four beds. So we moved into the top floor of the mansion, restored the entire building, and started booking guests.
Now, in addition to the 1860s Brooklyn mansion, we have historic Akwaaba inns in four other cities including Washington D.C., Cape May, Philadelphia, and in Pennsylvania's Pocono Mountains. This was a business expansion plan that allowed me to achieve my audacious personal life plan to have a home that I love, in a city that I love, for each season of the year. This is a big deal for a girl who wasn't born to the manor, not even to a bed of my own, because growing up modestly in a family of seven meant there was always my sister pushed up next to me in a full-sized bed.
UW: There is a palpable pride of the black community infused into Akwaaba's design and decor. How does being a black woman figure into the brand ethos of Akwaaba Bed & Breakfast?
MG: We feel extremely proud that we're able to create a space where all people feel at home. The name "Akwaaba" itself means "Welcome" in a language spoken in Ghana, West Africa. Our Black guests are especially appreciative of our design touches that include mudd-cloth fabrics, brass African-mask napkin rings, books in the library by a diverse swath of authors, and so on. Those who stay and are not of the African diaspora simply appreciate the items and aesthetic for their beauty.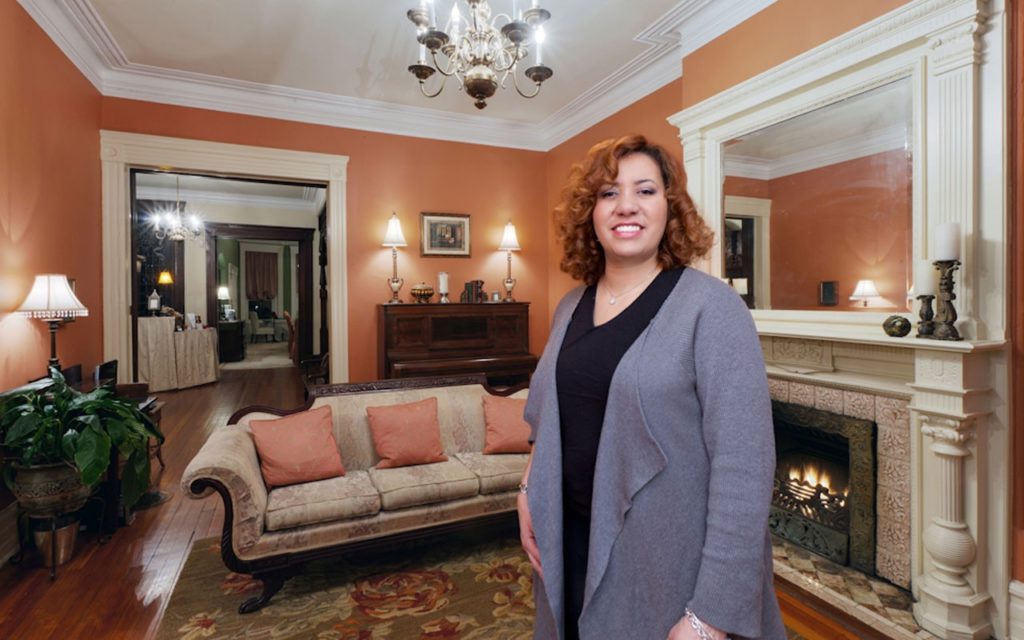 UW: A year after you opened the Akwaaba's Brooklyn location, you snagged the coveted role of Lifestyle & Style Director at Essence, where you would eventually become Editor-in-Chief in 2000. How did you balance your editorial career with the demands of running a Bed & Breakfast?
MG: I happen to be a master multi-tasker, but I learned early on that the way you're able to say "yes" to many different passions is to say "no" to those things that drain you. There were also incredible synergies between my two loves at the time. I was able to observe and interact with my readers up-close and personal, because they were my guests. They helped inform many of the articles I greenlit for the magazine. 
UW: How—if at all—did your editorial career facilitate the success of your hospitality career? 
MG: My reporting and interviewing skills helped me perfect being an empathetic listener. I can also uncover the story behind the story. In hospitality, that means I'm an intuitive host who understands that when guests check in, they don't just bring their luggage—sometimes they bring a lot of baggage. Often, our goal is to help them unpack it. That could simply mean helping them to disconnect so they can reconnect with themselves, their loved one or their higher power.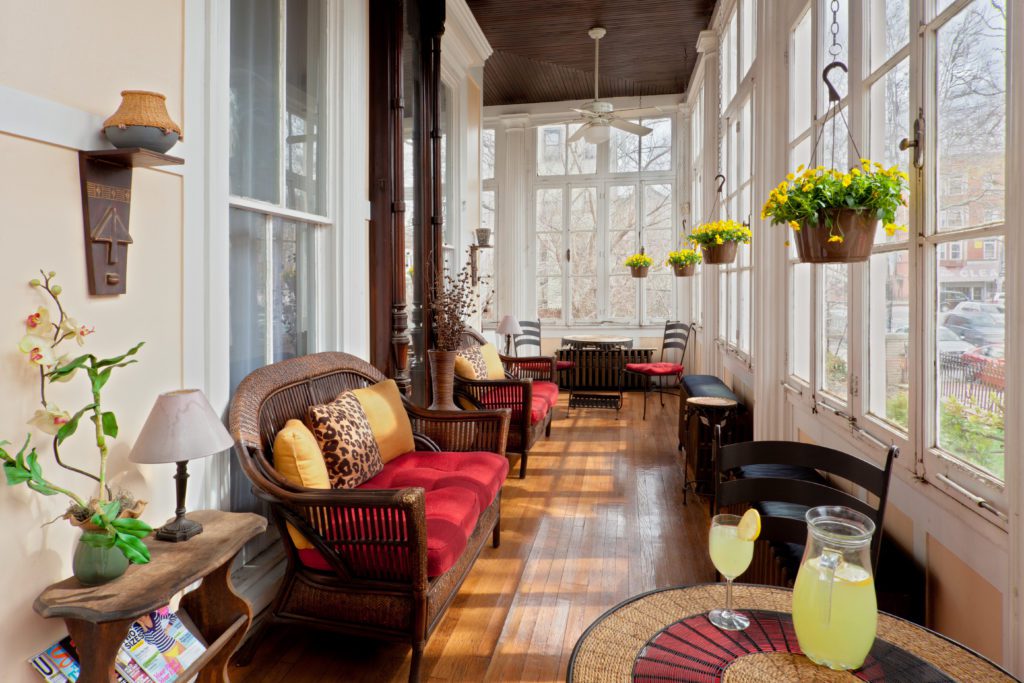 UW: Looking back, what are some of the pivotal lessons that you learned in building your start-up? Is there anything you would have done differently?
MG: One of the biggest lessons I learned was just because you can do something doesn't mean you should. As the CEO, you have to be clear about the greatest contribution you can personally make to your business. I finally got out of the kitchen and stopped making breakfast, because my role is to make magic for my guests and my team. 
UW: In 2001 you published your book, Having What Matters: The Black Woman's Guide to Creating the Life You Really Want. What is your best advice to women who are looking to launch their own businesses?
MG: Do it! Replace fear with faith and try my 'P-soup' recipe for success, which I detail in the book: Purpose and passion; planning and preparation; persistence and patience; positive people and patting yourself on the back.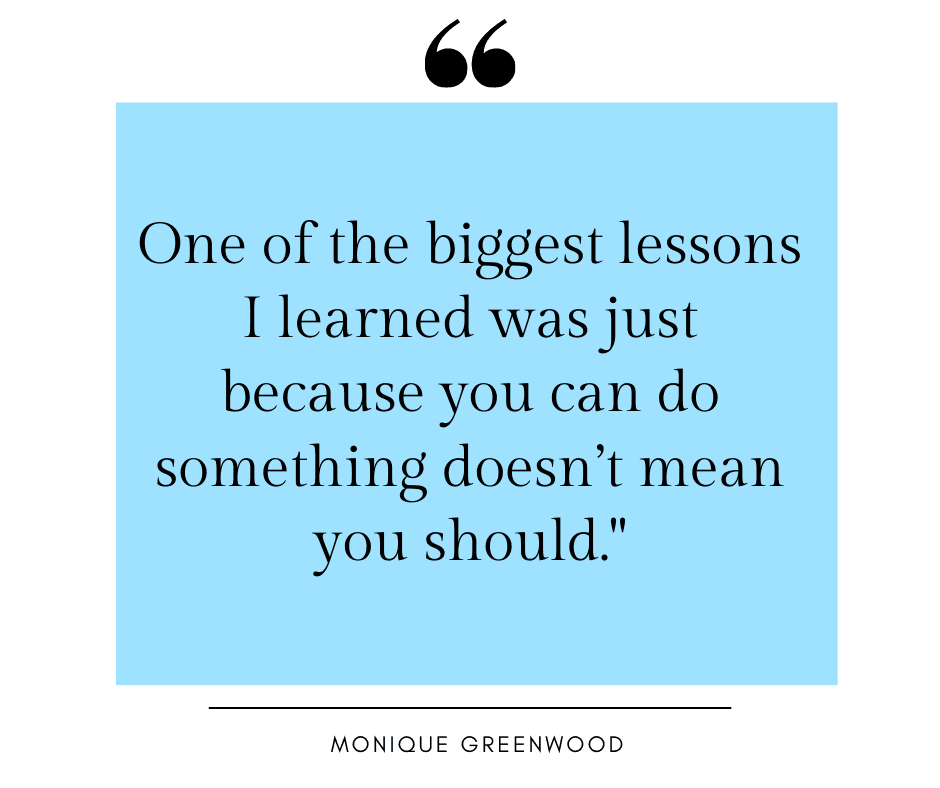 UW: In 2017, the Akwaaba empire debuted a show on OWN called Checked Inn. For readers who are unfamiliar with the show, can you tell us about it?
MG: What an amazing opportunity! It was a one-hour reality show taking the viewer behind the scenes of a family-run bed and breakfast. Staffing challenges and my efforts to convince my millennial daughter—who is determined to make it as a culture and travel writer rather than join the family business—resonated with viewers. Most memorable, too, are the scenes where I'm interacting with my guests, many of them couples, who I try to help reignite passions and forgive transgressions during their stay. It's a lovely show about lovely people having a lovely time in a lovely place–the antithesis of ratchet. Really! It's a great binge watch on Oprah.com.
UW: We have to ask, have you met Oprah Winfrey? Was the experience transcendental?
MG: I didn't meet Oprah while working on the TV project. We met when I was editor of Essence and she launched O Magazine. She probably wouldn't remember; I'll probably never forget. 
UW: Where do you want to see yourself and the Akwaaba empire in the next five years?
MG: In the next five years, I see the Akwaaba brand on a line of stylish home goods, everything from bedding to table accessories. Then, there are many days when I see myself chilling on a beach or globe-trotting, but I'll first have to convince my daughter to see things my way.
This story originally appeared in the fourth issue of Unearth Women, on-sale now in our online store!