I have a ritual. Every evening, I put my kettle on the stove and place a delicate dried rose in the center of a glass teacup, just one of the flowers I have purchased from The Qi. Once my kettle lets out its whistle, I carefully pour the hot water over the flower and watch as it blooms before my eyes. This nighttime routine has become an indulgence, bringing me much needed joy amidst a pandemic.
The Qi (or Chi, meaning energy), is a female-founded company specializing in the sale of whole dried flowers sourced from Asia. Founded by Lisa Li, The Qi has a simple mission of promoting wellbeing through time-honored rituals such as sipping flowers. For Li — who managed to transition from burnt-out New Yorker to Founder of a wellness company — this rose tea is the result of thousands of miles traveled and over a hundred tastings. In this Women to Watch interview, Li speaks about finding her company, how she sources the flowers for her teas, and why holistic care matters now more than ever.
Unearth Women (UW): What first inspired you to find The Qi?
Lisa Li (LL): Towards the end of 2016, I was going through a bad period of burnout. I was really stressed and was not feeling well. I tried a lot of different supplements, but nothing worked for me. I remembered then how growing up in a small city northeast of Beijing, my grandma used to make me the most nourishing herbal teas. I so desperately wanted to go back to a place and a time where wellness was just so simple, beautiful, and super healing. So in May 2017, I took a trip with my mom to Yunnan – the birthplace of tea. There, I came across the Shangri-la rose the locals enjoy as a sipping tea and use as a star ingredient in a special pastry delicacy. The rest, as they say, is history. I guess you can say desperation, stress, and anxiety led me on a journey of trying to heal myself, from which The Qi was born.
UW: What were some of the first steps you took in getting The Qi off the ground?
LL: Sourcing organically grown flowers from small family-owned farms proved to be the hardest first step. We traveled tens of thousands of miles all over Asia and the United States looking for the best farms, tasting 100+ flowering herbs. We also did our own 3rd-party lab testing in the United States to further ensure purity. We had to learn how much resources it takes to be certified organic and how the small family-owned farms we wanted to work with didn't have the resources to be USDA certified. Figuring out a brand name was another big challenge. Qi is a pretty iconic word if you understand the meaning behind it. Qi or Chi is pronounced "Chee" meaning "life energy." Qi a vital part of Eastern philosophy in all holistic healing wisdom such as TCM, Tai Qi (chi), acupuncture, and so much more. I wanted to honor and pay homage to that origin.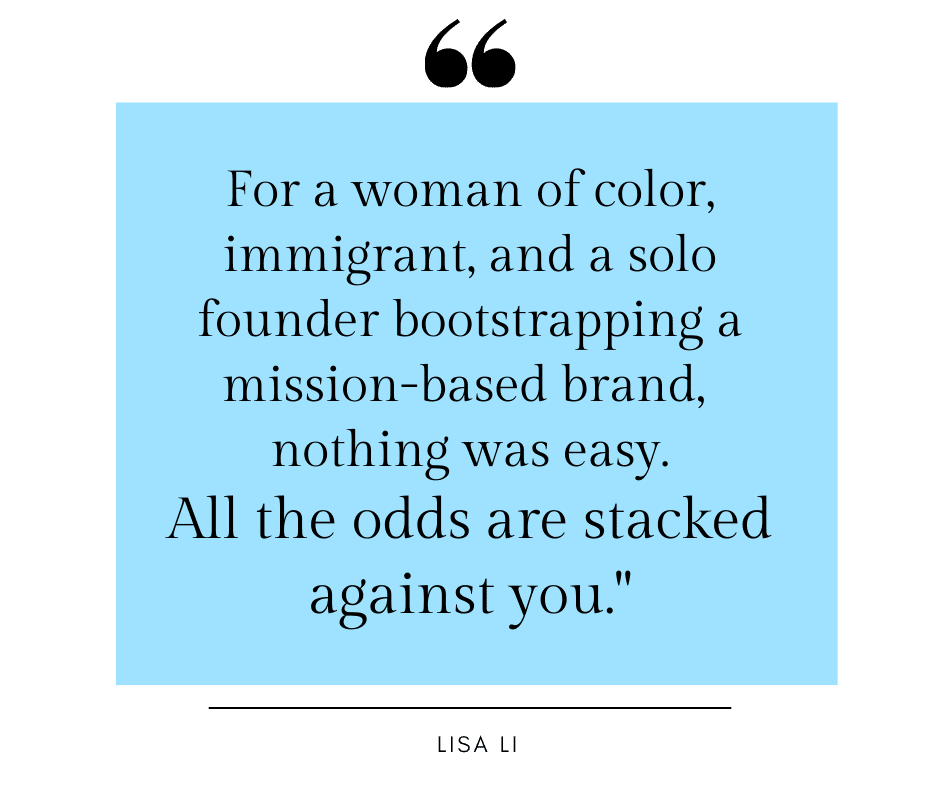 UW: What were some of the challenges you faced in launching your own company?
LL: What weren't challenging feels like a much shorter list! For a woman of color, immigrant, and a solo founder bootstrapping a mission-based brand, nothing was easy. All the odds are stacked against you. But I'm used to being the underdog and outlier – it's what keeps me going. I suppose one big challenge is figuring out how to operate from a place of nothing. There is no budget for marketing, hard to know where the money will come from for new inventory, no budget for operations. It forces you to be super creative and this is where I thrive and love solving the puzzles. I believe this is where LIFE is – finding joy in the hard things, helping others, and feeling rewarded when our customers love us and our products. Wins taste that much sweeter because it's earned through sweat, tears, heart, and soul.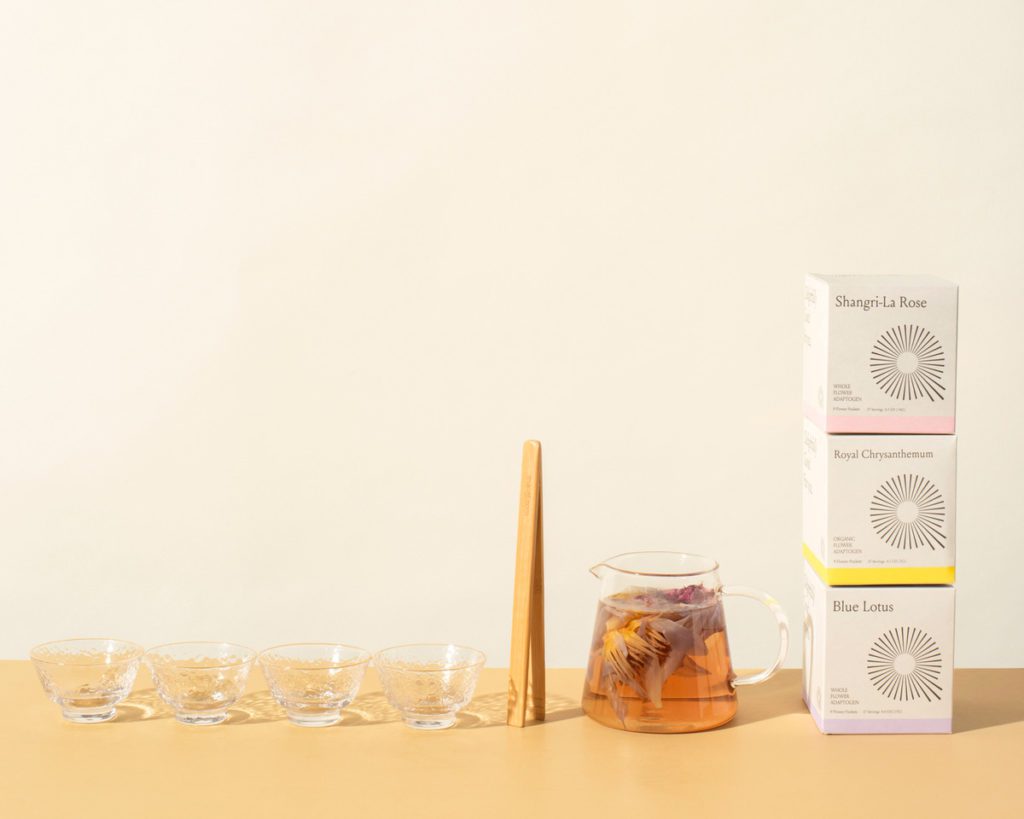 UW: What are some of the benefits to drinking tea derived from dry flowers?
LL: We specialize in edible flowers that are also super herbs. The amazing thing about them is that they are naturally caffeine free. In a frantic modern world where there is so much stress and anxiety, no caffeine allows you to have a better moment of inner calm. They are also loaded in wonderful antioxidants. Depending on the particular flower herb, they all help the body fight stress. They nourish and heal from the inside out. Rose is known for its anti-inflammatory, anti-bacteria, anti-septic properties, high vitamin C, ability to help promote radiant skin and hair, improve gut health, and more. Chrysanthemum helps improve vision health, heart health, and boosts metabolism. Chrysanthemum is also often used in Eastern herbal medicine for its health benefits. It used to be gifted to the royals for hundreds of years. It's known for longevity and much more.
UW: What made you choose the rose, blue lotus, and royal Chrysanthemum?
LL: I wanted to start with the biggest, the best, and the most iconic flowers in the category so that they offer the most beautiful and transformative sensory experience. When I tried the rose tea for the very first time, it was such an out of this world experience that I've never had before. I'll never forget it. My goal and mission is to share that so that everyone can enjoy it and reap the health benefits too.
UW: From picking to selling, how do you process and preserve your dried flowers?
LL: Each single flower is hand-picked within hours after they are fully bloomed, then the drying happens on the very same day so to preserve all the nutrients. We then individually seal them airtight so as to preserve their wholeness, fullness, and freshness. Everything is done by hand. It is a pain-staking process from picking to finished, as once the flowers are dried they are quite fragile. The farmers have to be extra careful in handling them.
UW: How, if at all, has the pandemic impacted your business?
LL: Pre-pandemic we were serving our teas in a lot of cafes and restaurants. Since then, we have shifted our energy from wholesale to online. We're very lucky our flowers are a much-needed relief in an unusual and tough time for both their health benefits and beautiful nature. They offer a moment of escape, hope, and nourishment for the mind, body, and spirit in such trying time. Everyone can use a moment of immunity boost and beauty right now.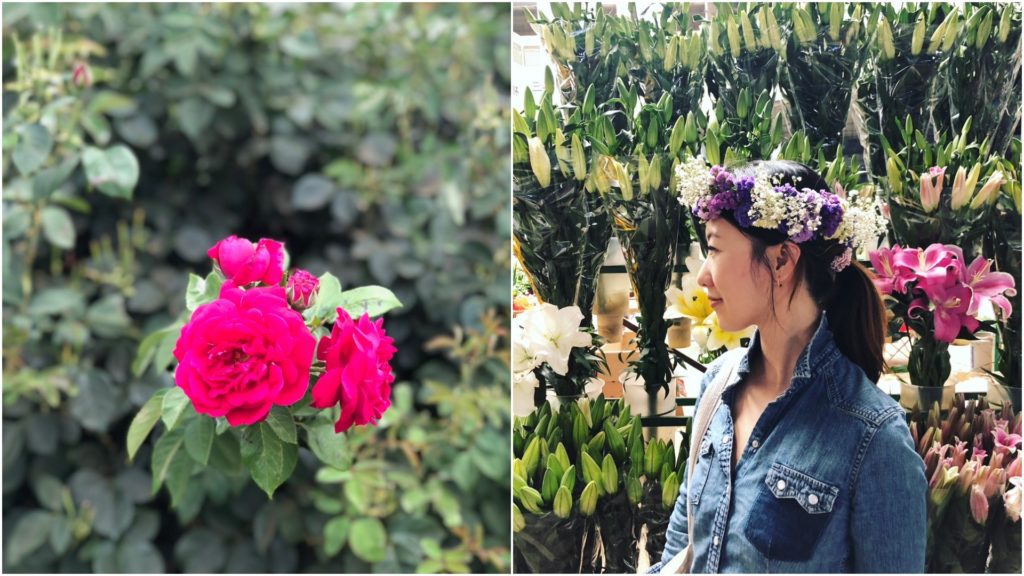 UW: Tell me about your recent #Flower4Change campaign. What is the mission beyond it?
LL: We very much consider ourselves a wellness brand on a mission to offer more love and healing to the world. To us, flowers symbolize growth, transformation, and new beginnings. Similarly, we believe education is a vehicle for change. The organizations we chose to spotlight utilize the power of education to change young people's lives.
UW: You've said you believe holistic care is more important than ever, why is that?
LL: Having lived both in the East and the West my whole life (I moved to the United States when I was 14, I am 36 now), our perspective here when it comes to wellness is just beginning to explore what the East has been doing for thousands of years. To me, holistic care means caring for ourselves in all aspects including mental, physical, emotional, and spiritual health. They are all connected and all are one. It's to understand and be aware that they are all connected so that we can be mindful and learn how to nourish ourselves. 
Holistic care, to me, is more than just popping 10 supplement pills a day, taking CBD, going to the gym, or drinking celery juice every single morning. It is about being aware enough to acknowledge when you are tired, feel stressed, need a break, or need to step back to identify the source of a body pain rather than suppress it with pain killers.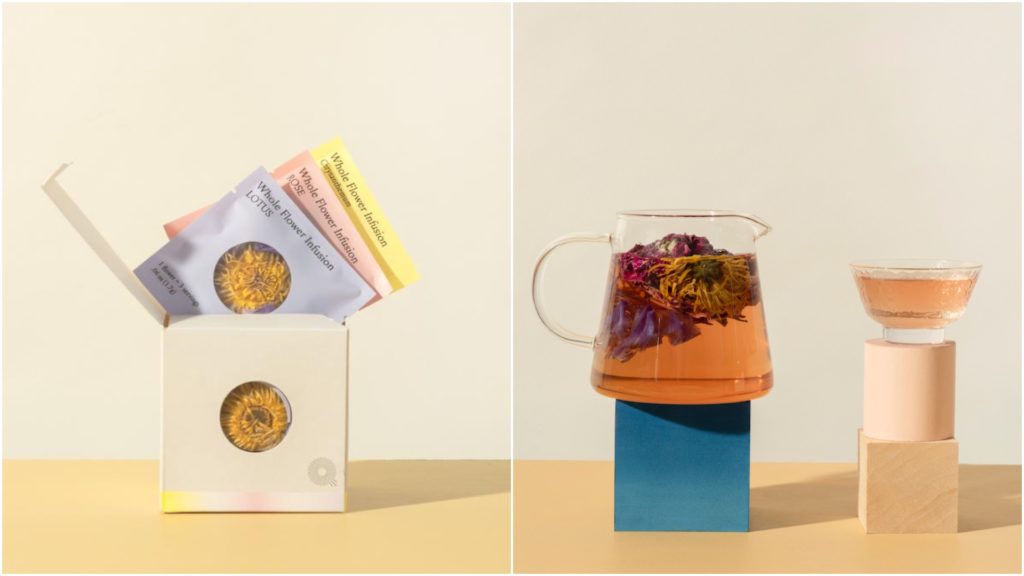 UW: What is your advice to women looking to start their own business?
LL: I think it is important that you feel passionate about what kind of business you want to start, because it's really hard. There are times when you'll want to quit, so unless it's something you feel like you absolutely must do, it might not power you through the challenges. Surround yourself with good, positive, supportive people and other business owners so you can lean on each other, share resources, and be one another's champions.