Allison Parc is a New York native who retired as a professional ballerina at age 23, then launched a career in creating what is now world-renowned single malt whisky. Since Brenne Whisky launched in 2012, Parc has grown her distribution throughout New York City, until eventually partnering with a national distributor on International Women's Day, to now selling in the U.S., France, U.K., and Holland. Brenne is liquid proof of what we hear so often as children: that we can do anything we set our minds to. Allison Parc is proof that you can do it twice. 
Unearth Women (UW): How did you pivot from professional ballerina to founder of a whisky brand? 
Allison Parc (AP): While wonderful, my professional ballet life led me to many "not enough" moments: I'm not working hard enough, I'm not flexible enough, I'm not skinny enough. When I retired from ballet, I discovered whisky, wine, and cheese. The early 2000s were very much a Sex and the City cosmopolitan cocktails and wine culture, but whisky had my heart. It was interesting, complex, and full of nuance.
I started to wonder if people were making whisky focused on terroir, which essentially means "of the earth." If you're a sommelier and you smell a glass of wine, you can identify the region where it is from based on its terroir. I decided that whisky would be my next move in life.
UW: What, if anything, do whisky and ballet have anything in common?
AP: The marriage of precision, sacrifice, integrity, intention, and creative expression found in ballet is also what makes for a great whisky, so it was a natural career shift for me. Vulnerability is huge. The idea of putting it all out there and having a good chance it won't happen. It's like being an artist and not considering "will someone like this" as you're working on a painting. You just do it. 
UW: Brenne is a celebrated whisky for being the first single malt in the world to be aged in new French limousin and cognac barrels, as opposed to bourbon or sherry barrels. Why is this significant to Brenne's signature taste?
AP: By changing our oak profile from what is most commonly used, we radically altered Brenne's taste. Anywhere from 60 percent to 70 percent of the flavor of any whisky comes from the barrels in which it is aged, and most single malts are aged in bourbon or sherry barrels. French Limousin oak is a powerful but balanced oak, and it gives the spirit a rich, vanilla-like flavor. The used cognac barrels are what really set Brenne apart, it gives the whisky a hint of perfumed fruit, creating a bouquet that is fruity, floral, and creamy. It's incredibly evocative of the South of France, which lends itself to my mission of finding a terroir-focused whisky. 
UW: At Unearth Women, we champion female success in male-dominated industries such as yours. Have you faced any challenges as a women in your field?
In the beginning, I would [introduce Brenne Whisky] at an event and then someone would look at me—usually a man—and ask, "you said you own this thing, do you actually drink this stuff?" That was when I had to swallow hard because they missed my whole mission.
That's like asking a doctor if he minds the sight of blood or a fruit farmer if they enjoy fruit? But the truth is, they'd never met a woman who made whisky before. I've worked hard to change the perception that selling whisky has more to do with passion than gender, and I've done it while wearing heels. When people learn that I'm the founder, we can connect on our shared love and knowledge of beautiful whiskies.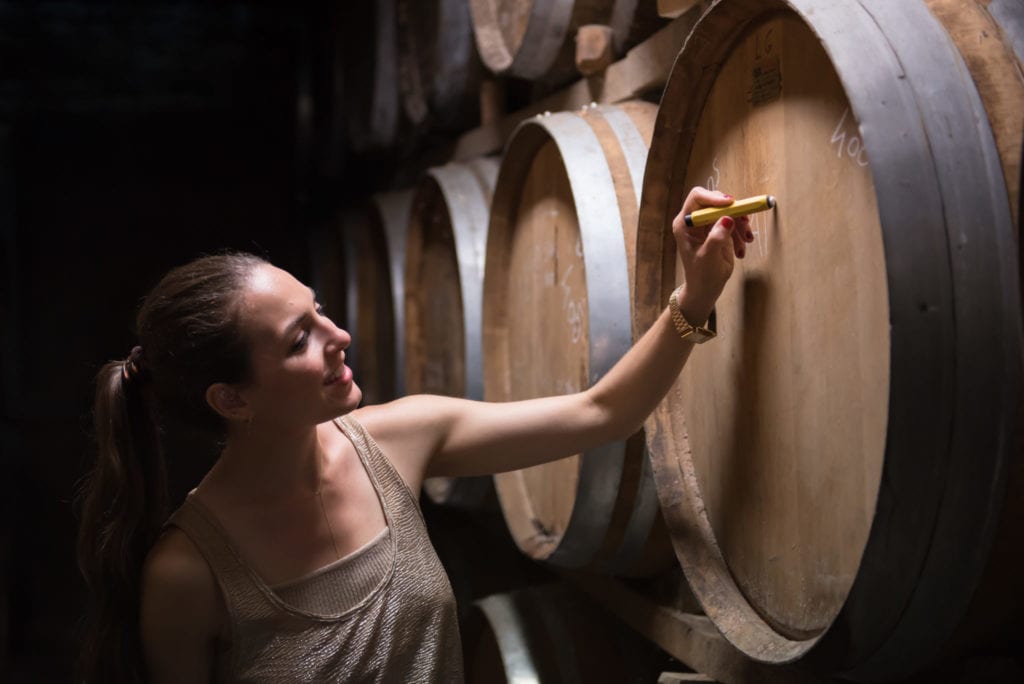 UW: Since its launch, what have been some of the most memorable milestones of Brenne?
AP: After launching the brand in 2012, I sold out of our first shipment of Brenne Estate Cask within two months by riding a Citi Bike around Manhattan and placing my product on the shelves of top retailers and bars. I expanded distribution to 25 states and in France prior to signing a partnership with a national distributor on March 8, 2017, which also happened to be International Women's Day. I went from a team of one to a team of many, and now Brenne is available in all major markets.  
Then there are the awards! Brenne Estate Cask received Whisky Magazine's Icons of Whisky award in 2017 and World Whiskies Awards in 2016 and 2017. Brenne Ten, our age statement expression, received the Gold Medal for World's Best Single Malt at the Wizards of Whisky Awards in 2015, as well as a Whisky Magazine's Icons of Whisky award in 2015.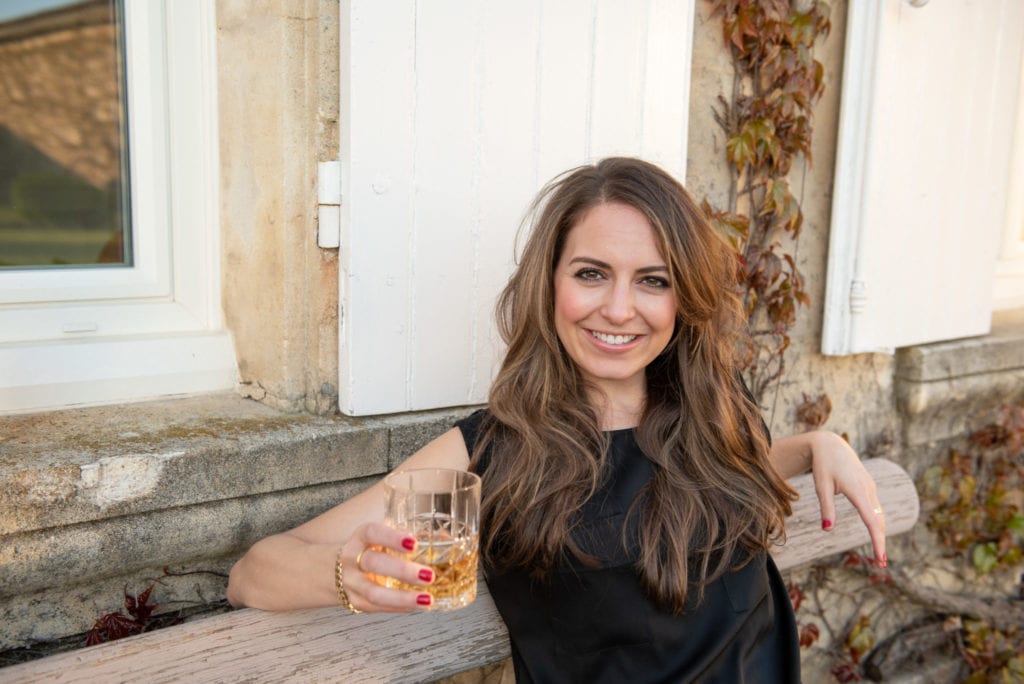 UW: What are your tips for other young female entrepreneurs? 
AP: First, create not copy! Don't do something just for the sake of being different. Create something original that innovates the space and is in alignment with who you are and what you're passionate about.
Also, remember yourself. It's easy to put the blinders on and forget to look up, enjoy the moment, and have a little fun. I've become a fan of taking myself on solo dates, which often involves getting lost in art museums, spending an afternoon at a spa or enjoying a Brenne Manhattan at home. 
Finally, trust your gut. Do your research and understand the possibilities, but you can only do so much to predict the success of innovation. Don't be discouraged if you hear a few no's along the way.
A longer version of this story originally appears in the Spring Issue of Unearth Women, available now in our online store and in bookstores.