Americana lighthouses, sandy promenades, and sprawling oceanfront estates constitute the postcard-perfect imagery of Martha's Vineyard. This 96-square-mile island off the southern coast of Cape Cod, Massachusetts is a summer playground for beach bums and, perhaps more stereotypically, the nation's wealthiest sun-seekers. But integrated into the history of this multifarious destination is an enduring African-American community that continues to beckon black residents and visitors.

Callie Crossley, Boston-based host of WGBH productions Under the Radar with Callie Crossley and Basic Black (to name but a couple of her extensive media undertakings), pays regular pilgrimage to Martha's Vineyard. The award-winning journalist, television host, radio presenter, and public speaker sings the island's praises for its lush landscapes and pristine beaches.
"The island's general portrayal is that it's a place where millionaires drop in, and that's true; but [it's also home to] people who lived there for years before it became the place where millionaires drop in," Crossley tells Unearth Women over the phone. "There are plenty of black millionaires who are part of that group. Then there's the rest of us, who simply enjoy the island for its beauty, and we're attracted to it because lots of African-Americans across the country descend there in the summer. It's like a big house party!"
Crossley has written and spoken extensively about community news and goings on around Martha's Vineyard, including the Obama family's penchant for the verdant isle. In an article from August 2016 entitled Why the Obamas Keep Returning to Martha's Vineyard, she ruminated on why this particular island has been so appealing to the Obamas, aptly noting the former President's Hawaiian roots—in other words, the man knows his beaches—and citing two crucial assets that Martha's Vineyard possesses over other beach destinations: "history and community."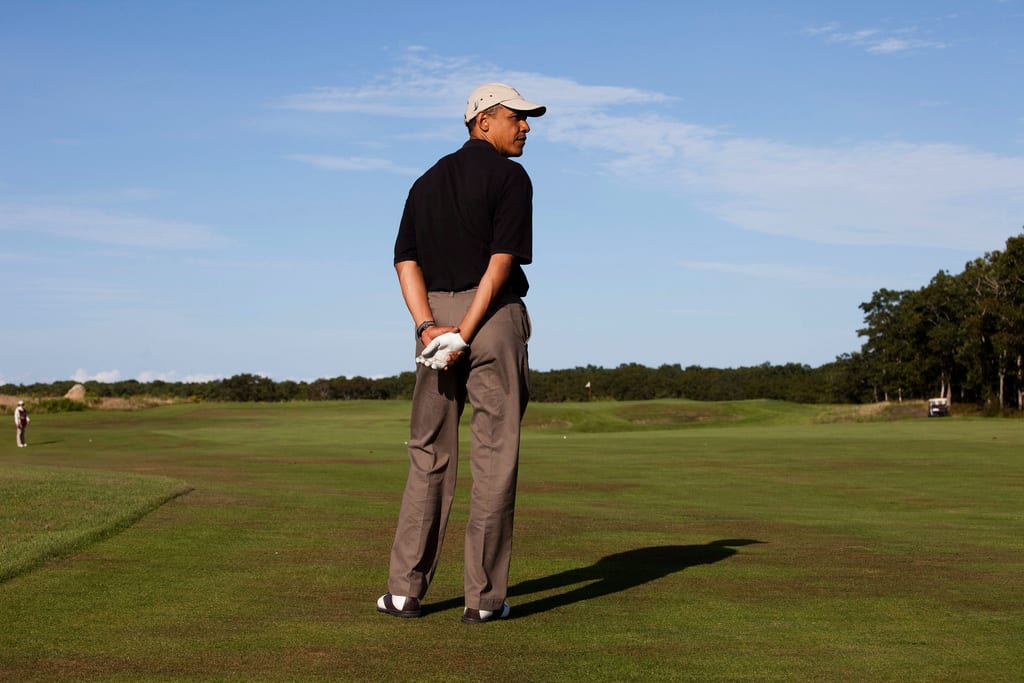 The African-American origins of Martha's Vineyard lie in the former slaves, servants, and whalers that came to the island—a principal exporter of whale oil in the 19th century—in search of employment. The antiquated and laborious whaling industry would bow to more accessible resources like kerosene in the mid-1800s, but by 1835, a new community was developing around exuberant Christian congregations. These religious summer camps were established in a part of the island known as Wesleyan Grove, also referred to as the "Campgrounds," which in 1907 was incorporated into the neighborhood of Oak Bluffs: the island's African-American epicenter. By the 1850s, thousands of participants were drawn to the allure of faith and fellowship amid picturesque surroundings.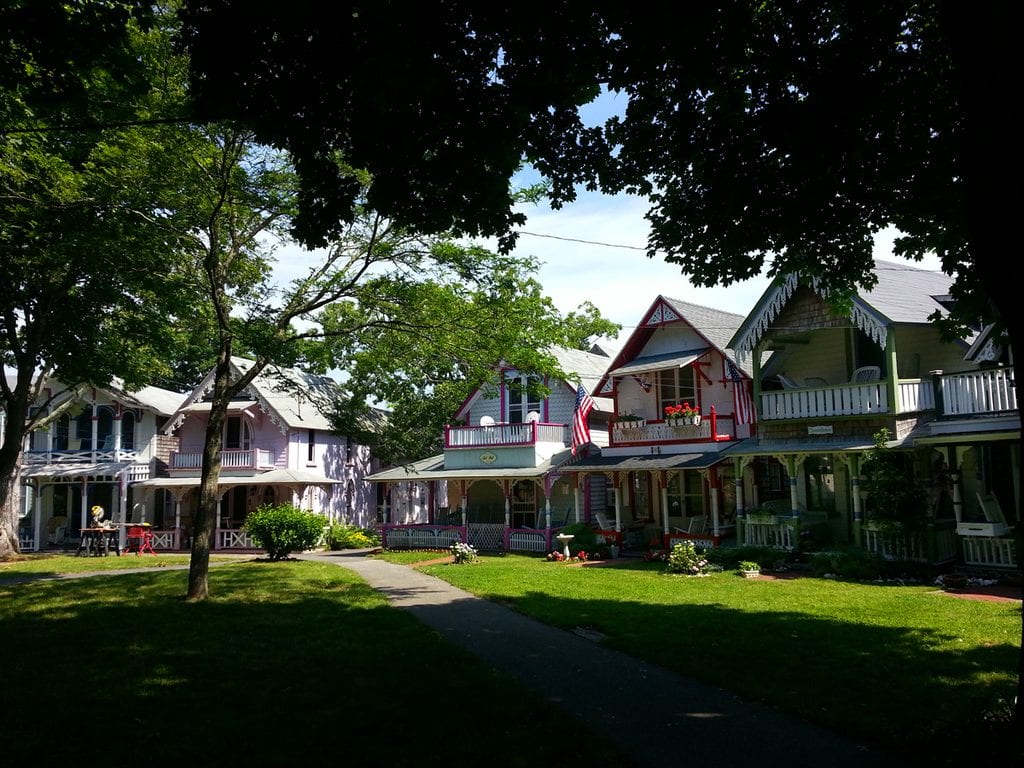 In 1903, a formerly enslaved man by the name of Charles Shearer and his wife, Henrietta Merchant, made history on Martha's Vineyard when they purchased the rustic red house that would become Shearer Cottage: a laundry-turned-inn that was the island's first African-American-owned bed and breakfast. Shearer Cottage served Campground participants as the only establishment on the island to welcome people of color.

"African-Americans came to visit and they were not able to stay in the homes," Shearer's great-granddaughter, Lee Van Allen, told CBS News. "They were not welcome there because of segregation. So [Shearer] saw a business opportunity and he opened the inn—Shearer Cottage."
Shearer Cottage is still owned and operated by Shearer's descendants—having been passed down to the family's female heirs—and it's proudly cited as a member of the Oak Bluffs Association. It remains an integral point of interest on the African-American Heritage Trail, which guides participants to historic sites across the island with popular tours.
The African-American Heritage Trail is presently comprised of 27 sites, and that number continues to grow as a dedicated coalition works to uncover more information about the African-American history of Martha's Vineyard. In addition to Shearer Cottage, the tombstones of Martha's Vineyard's only African-American whaling captain, William A. Martin and his wife, Sarah, are a popular Heritage Trail pitstop; as is the fishing village of Menemsha, through which several fugitive slaves were assisted to their freedom in Canada by sympathetic locals and members of the Wampanoag community; and Overton House, where African-American leaders like Dr. Martin Luther King Jr. stayed when they retreated to the island.

"People encouraged [Martin Luther King] to go to Martha's Vineyard for the same reasons they do now: it's a resting place," Crossley says. A lot has changed politically since Dr. King traversed Martha's Vineyard, but the island remains a peaceful respite. "Sometimes I'll just drive around aimlessly—trees overhang along the road, and there's something about the beauty that calms you," Crossley muses. "Even when it's crowded, people tend to be very relaxed and even-keeled."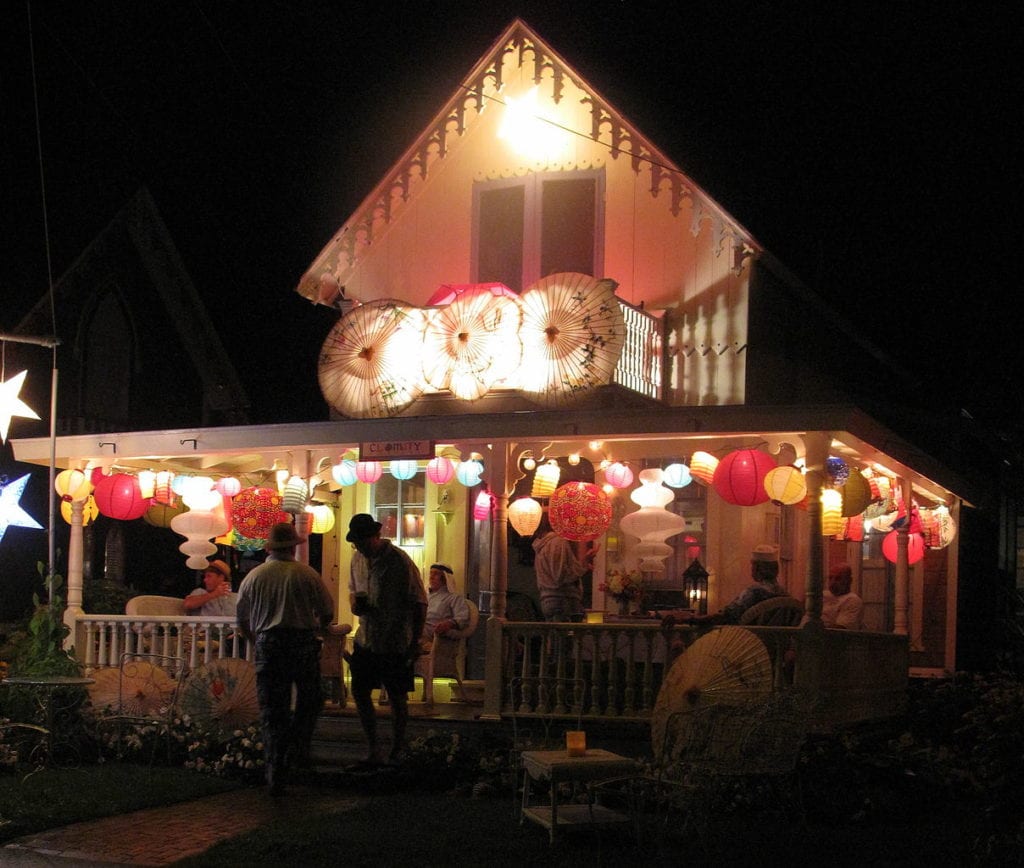 According to the Martha's Vineyard Chamber of Commerce, 63 percent of homes on the island are seasonal, with some 17,000 year-round residents. But in the summertime, the population ascends to almost 200,000. There's a particular swell in August, during which African-American visitors come in droves to celebrate the annual Grand Illumination Night.
Marking the end of the summer season, Grand Illumination Night—named as such for the Oak Bluffs tradition of exhibiting glowing lanterns on the porches of the neighborhood's characteristic gingerbread cottages—resurrects the Campground's community spirit with all manners of lively festivities.

"Grand Illumination Night has been a summer staple on Martha's Vineyard since 1869, when the first event was held in honor of the visiting governor of Massachusetts," according to The Vineyard Gazette. "After sundown on the third Wednesday in August, lanterns of all kinds cast a magical glow over the charming gingerbread cottages at the Martha's Vineyard Camp Ground." The next Grand Illumination Night in August 2019 will mark the event's 150th anniversary.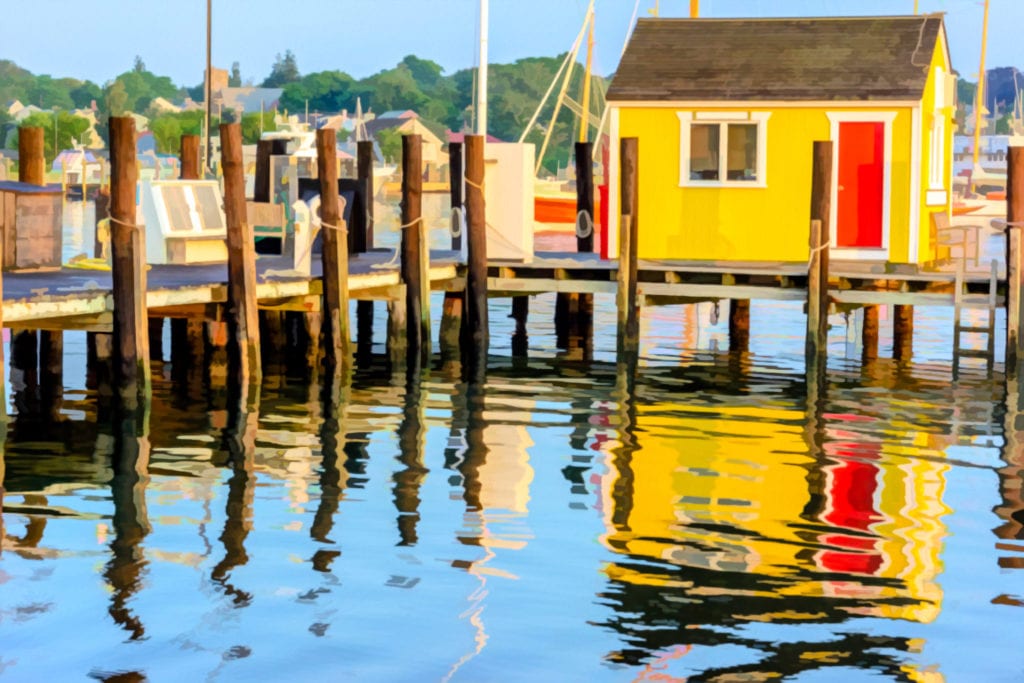 Also in August is the esteemed Martha's Vineyard African-American Film Festival (MVAAFF), a highly-anticipated annual film event founded by husband and wife duo Stephanie and Floyd Rance in July 2002. This year's MVAAFF will take place from August 5-10, 2019.

"It's best to figure out whether you're going [to Martha's Vineyard] because you just want to chill out, or because you would like to partake in a series of activities," Crossley advises. "Be careful about which weeks you pick because you could easily be overwhelmed!" And for prospective visitors interested in the MVAAFF and Grand Illumination Night, book your accommodations well in advance.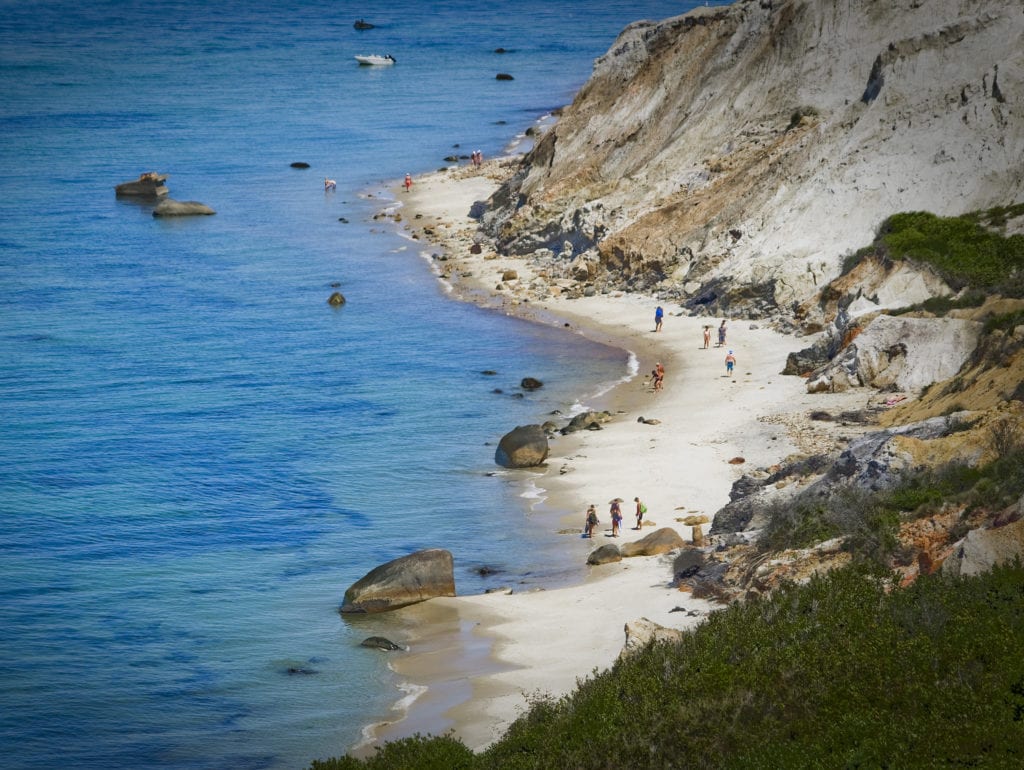 A self-proclaimed beach-lover, Crossley mentions two must-visit locales: Aquinnah, one of the island's earliest whaling settlements marked by its dramatic coastal cliffs, and Oak Bluffs' historic and ever-popular town beach known as the "Inkwell," labeled by white residents for its popularity among people of color beginning in the 19th century, though it's also said that the name may have referenced the many writers who stayed in Oak Bluffs.
Crossley also recommends perusing the island's farmers markets—the West Tisbury Farmer's Market is the oldest and largest open-air farmer's market on the island—and, overall, suggests exploring at your own pace with an inquisitive spirit.

"The special thing about Martha's Vineyard is that there's a lot tucked up in the corners," she says. She recommends taking a leisurely drive to see the island in its entirety, but consider opting for scenic back roads and pursuing the hidden treasures of Martha's Vineyard, of which there are many. "The [main] drive is very quaint," she notes, "but [it might only give you] half the story."