Monday morning at the office and the week seems to stretch on ahead of you in an endless parade of incessant e-mails, meetings, and deadlines. An hour passes impossibly slow as day dreams begin to swirl in your head about an alternate reality, one spent working and living abroad.
The dream seems all at once unattainable; squashed by the daunting practicalities of saving enough money, securing visas and (the big doozy) convincing your corporate boss to let you work remotely. For most, the wish to work out of some open-air café in Chiang Mai stops right there.
Enter Behere, a flexible lifestyle service that helps women live and work from cities around the world. Behere takes the guesswork out of relocating your life, providing everything from help with housing to letter templates that will help get your boss on board. In this interview, CEO of Behere, Meesen Brown, speaks about the benefits of working remotely and the nuances of turning this seemingly far-fetched dream into a reality.
Unearth Women (UW): For those unfamiliar with Behere, can you explain what inspired the founding of your company?
Meesen Brown (MB): I truly believe great work can be done from anywhere and we shouldn't have to choose between having a career that we love and living a life that inspires us. After beginning my career in the corporate world, I quickly realized it was not for me. I began working remotely and traveling and while it was rewarding, it was challenging to find work-life balance and I found myself struggling to build a supportive foundation (ie. best apartment, workspace, fitness classes, support group, cafés, etc.) for my life in each new city.
I met numerous women dealing with the same challenges and my inbox was always flooded with messages from women asking me how I was making my lifestyle possible. I knew I needed to get involved. I launched Behere in September 2017 with a mission to empower women to embrace flexibility to create a lifestyle that better fits their needs and wants.
UW: It seems people are always dreaming of leaving their offices to go travel! Have you seen a good response to the services that you offer?
MB: Definitely, we've been overwhelmed by the response! With over 3,000 applications since our launch, we know this is something women want and need. We've seen that women truly value flexibility and are choosing more flexibility in their careers and their day-to-day life. Additionally, with the number of freelancers in America expected to rise to 50 percent of the workforce by 2020, and the majority of freelancers being women, many already have that flexibility and are looking to expand their horizons.
UW: Behere caters to women looking to live and work remotely a month at a time. Are there special considerations for planning a remote living experience for a woman vs. a man?
MB: I think women really value their lifestyles and the unique aspects of them, like having an apartment that is clean, beautiful and safe, a space that feels like home. Many women highly value their routine, everything from being able to make a smoothie in the morning and cook dinner at home at night to frequenting their neighborhood café to catching a fitness class. Fitness and health routines are usually the first thing to slip when traveling. Being able to maintain overall physical and mental wellness is vital to keeping a healthy balance. Men value these things too, but I think women have a strong desire to maintain a certain standard of living. With Behere, we're making that possible and make the transition into new cities seamless.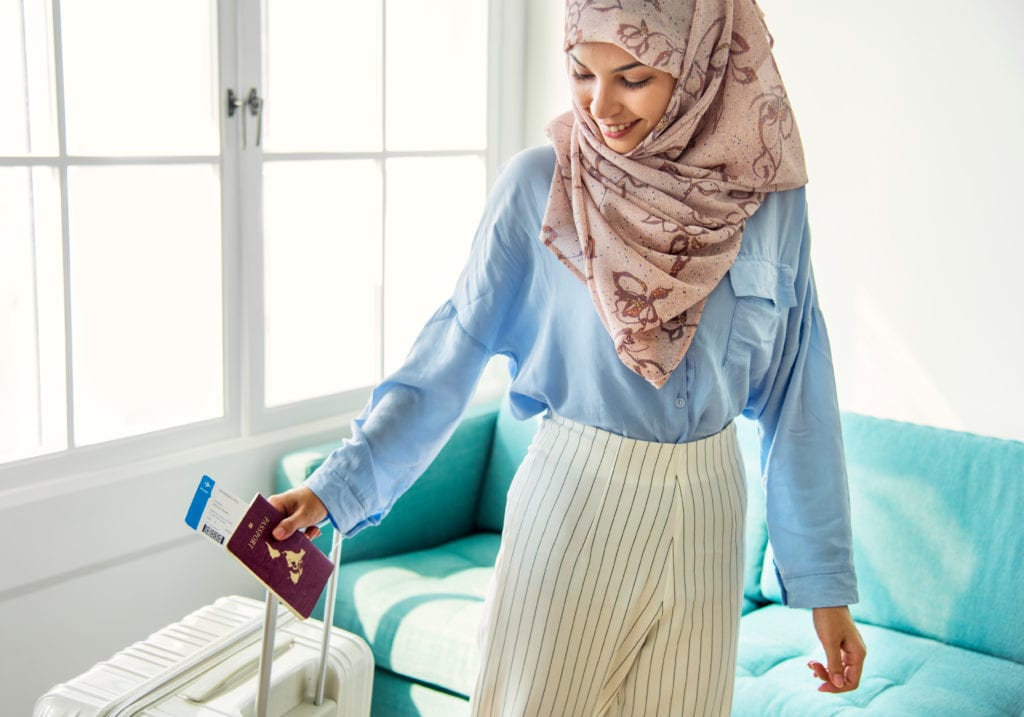 UW: In the wake of the #MeToo movement, there has been much spotlight on the issues women face across industries. For someone keen to work abroad but wary of doing so, what is your advice to them?
MB: I always encourage people to step out of their comfort zones and to learn through new experiences. I truly believe there is no better way to learn, and by living in and exploring new cities around the world, you're exposed to new cultures, people and opportunities. It's absolutely one of the best things you can do for yourself, personally and professionally, as you can gain new insights and grow your global network.
Meeting like-minded women through this experience provides women with an opportunity to learn and collaborate on a new level and network with other women in similar situations. When women are surrounded by leaders like themselves in these settings they feel inspired rather than the need to be competitive. It's challenging to feel this when surrounded by mostly male leaders and CEOs.
I think this movement has helped highlight even more reasons we need something like this; the typical 9–5 work structure is riddled with sexual harassment, unequal pay, sexism and lack of overall inclusiveness. Women are looking for ways to live and work on their own terms, and want to feel support, community and connected.
UW: One of the great things about Behere is how your site offers a letter template for women to give their bosses, making the argument for working remotely. Can you share some of the reasons why working remotely is beneficial?
MB: Yes! It is so important to highlight the many benefits of working remotely, for both the employee and employer. Remote work is not about sitting at home in your pj's or going on "vacation." It has proven benefits: more productive, happier and healthier, less stressed employees, increased employee retention as 85 percent of millennials want flexible work now. Huge time savings—the average employee spends 60 minutes per day commuting to work and 31 hours a month in unproductive meetings. It also provides large cost savings; companies save on average $11,000 per remote working employee, per year, not to mention that workplace interruptions cost companies $588 billion per year and remote work helps reduce these.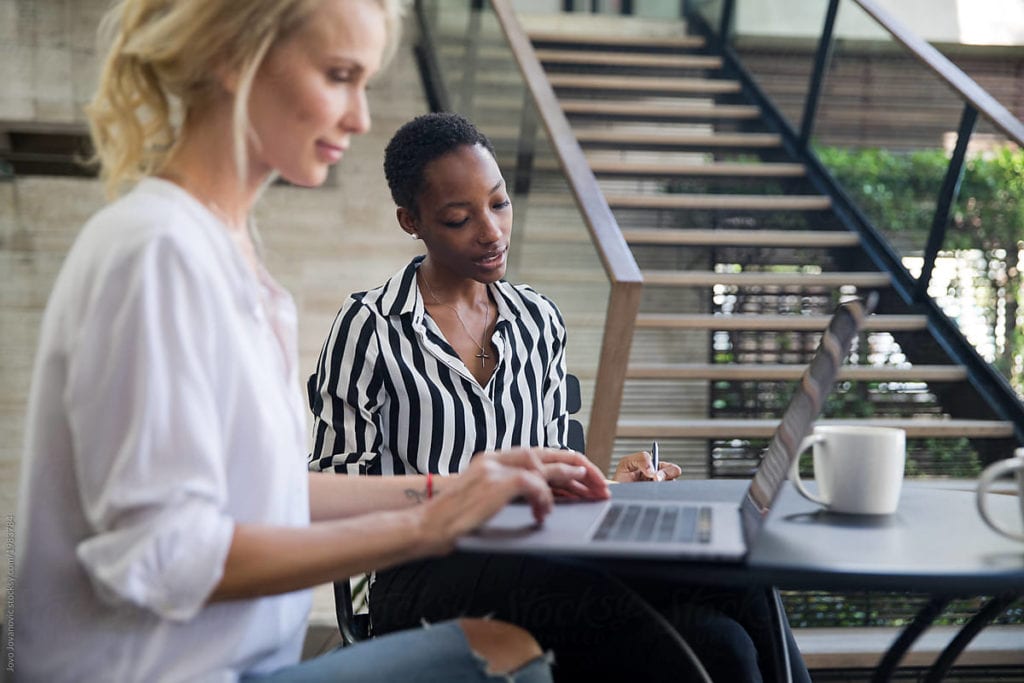 UW: Once a woman decides she is ready to live and work abroad, how does Behere turn that dream into a reality?
MB: She gets started by filling out the quick application on our website gobehere.com, she then receives an email to schedule a call to speak with one of our team members. After a quick chat, to gauge the fit with Behere, she's sent more information about the experience and selected cities, apartments, coworking space, local gyms etc.
After reviewing, she pays the down payment to reserve an apartment, then 30 days prior to departure will pay the monthly payment, receive pre-arrival information, then pack and get ready to go! Upon arriving at her new city, Behere arranges a car to pick up and transfer her to her new apartment. She's greeted by a local community manager, directed to her new coworking space and gym, and is connected with the community and other participants in that city.
The idea is that you feel comfortable and ready to explore your new city, without missing a beat in your work. It's amazing the amount of inspiration and productivity that come from new cities and environments. I can't highlight the importance of living abroad enough, it's an experience like no other. Having the flexibility to create a lifestyle you truly love, to live in cities around the world, and know that there is an easy, sustainable way to do it, will leave you feeling refreshed and inspired.
UW: What are some of the more popular locations for women to go live and work abroad right now?
MB: Right now our more popular cities are Barcelona and Lisbon in Europe, and Chiang Mai and Canggu in Southeast Asia.