Bikinis can't save the world, but the women who wear them can". This is the mantra of designer Magdalena Berger who created the MAGDAKINEDESIGNS ethical swimwear range. With the Blue Planet Effect still sweeping the nation, her mission to create fashion garments that are both stylish and eco-friendly has never been more relevant. Her "Isabela" two-piece bikini set is made from high-end Italian fabric created from recycled carpets and abandoned fishing nets, and proceeds from each sale are donated to the Marine Megafauna Foundation. Unearth Women contributor, Melissa Hobson, chatted to Berger about how she came to create her eco-friendly bikinis, how ethical fashion can become more mainstream and what it's like to be a woman running a successful business.
Unearth Women (UW): How did the idea for your business come about?
Magdalena Berger (MB): Thank you for the opportunity! I love what you ladies have started with Unearth Women and it's such an honor to share my story with you all. I've been designing, creating, painting, sewing and making things since I was young and have always had the idea for the eco-fashion line in my head but really had what I felt was a good opportunity to "go for it" until around five or six years ago.
I was working full-time in conservation biology and forestry (my background is in environmental sciences, geography, and cartography) and had just moved to Puerto Rico with my boyfriend. We moved into our house by the ocean and the timing finally felt right to start something new. I started sewing bikinis and practicing different cuts and styles until I had it down. Using the design skills I'd acquired from cartography classes, I then started making different prints inspired by flora and fauna around the world. I've always been obsessed with knowing what species are native and what species are invasive to a location (to the point that it infuriates my boyfriend when we're traveling!).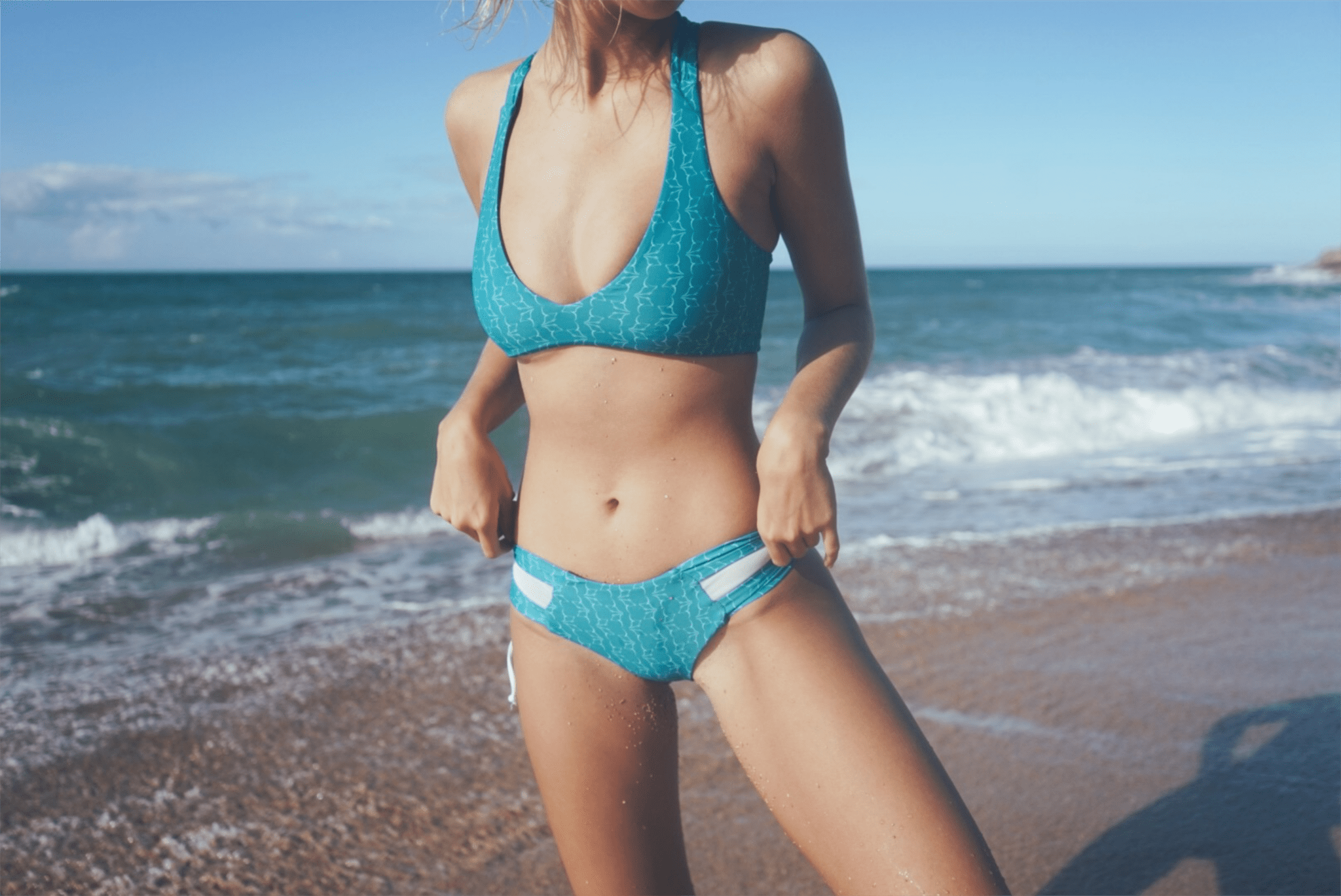 UW: Tell us about the partnership with the Marine Megafauna Foundation.
MB: The Marine Megafauna Foundation (MMF) has been awesome to work with. In my eyes, Andrea Marshall—the "Queen of Mantas" and co-founder of MMF—is one of the most inspiring female marine biologists and, of course, she has one of the bikinis herself.
I'm proud to be able to support MMF's research and education efforts by returning a 4 percent donation to the charity for every purchase in the manta ray print. MMF is a global marine conservation charity working towards a world where marine life and humans thrive together. They do this by saving threatened megafaunas such as whale sharks and manta rays, which also helps achieve an umbrella protection for a wide variety of marine species. As well as undertaking research, they use their findings to educate and inspire others and provide sustainable marine conservation strategies for coastal communities and policymakers. Finally, by empowering, informing and giving a voice to local communities, they help to create a generation of Ocean Ambassadors and Guardians who cherish and understand the marine ecosystem.
UW: How did your love for ocean conservation start?
MB: I have a huge respect for the ocean and its ability to give and sustain life but also to take life. The underwater world is a truly fascinating place. It's so vast and powerful—70 percent of our planet is made up of the ocean—but so much of it is still unknown to humans and we know relatively little about the species that live in it. It's difficult to watch something you respect so deeply be destroyed by a lack of education and/or greed. It's very sad.
UW: In what ways does your line of bikinis help protect the environment?
MB: The fashion industry is currently the second highest polluting industry in the world – second to oil – due to the toxic dying processes and discarded textile waste. Our dying process is an eco-friendly dying process and uses only environmentally safe dyes, minimal water, and recycled paper. The process has been developed over the last decade to release zero toxic fumes into the air. To reduce the risk of having any textile waste (which is a large design flaw of most "fast fashion" brands), all of our products are sewn on a small production run at a family owned and operated factory in Southern California. On top of this, we also have our minimal packaging method that uses only recycled poly-mailer bags that can be reused and recycled.
We use a high-end Italian 100 percent regenerated nylon fabric called Econyl Fibre sourced by Aquafil, a company based out of Europe. Volunteer scuba divers collect abandoned fishing nets from the reef to be turned into this ultra-durable swimwear fabric – it's pretty cool! Also, every piece is made without seams, meaning it's completely reversible to extend the use and life of each product.
Every MAGDAKINEDESIGNS print we create is inspired by endangered or vulnerable species around the world. In this way, our bikinis raise awareness of important global environmental issues as well as making a donation to nonprofits like MMF who are working to protect that species.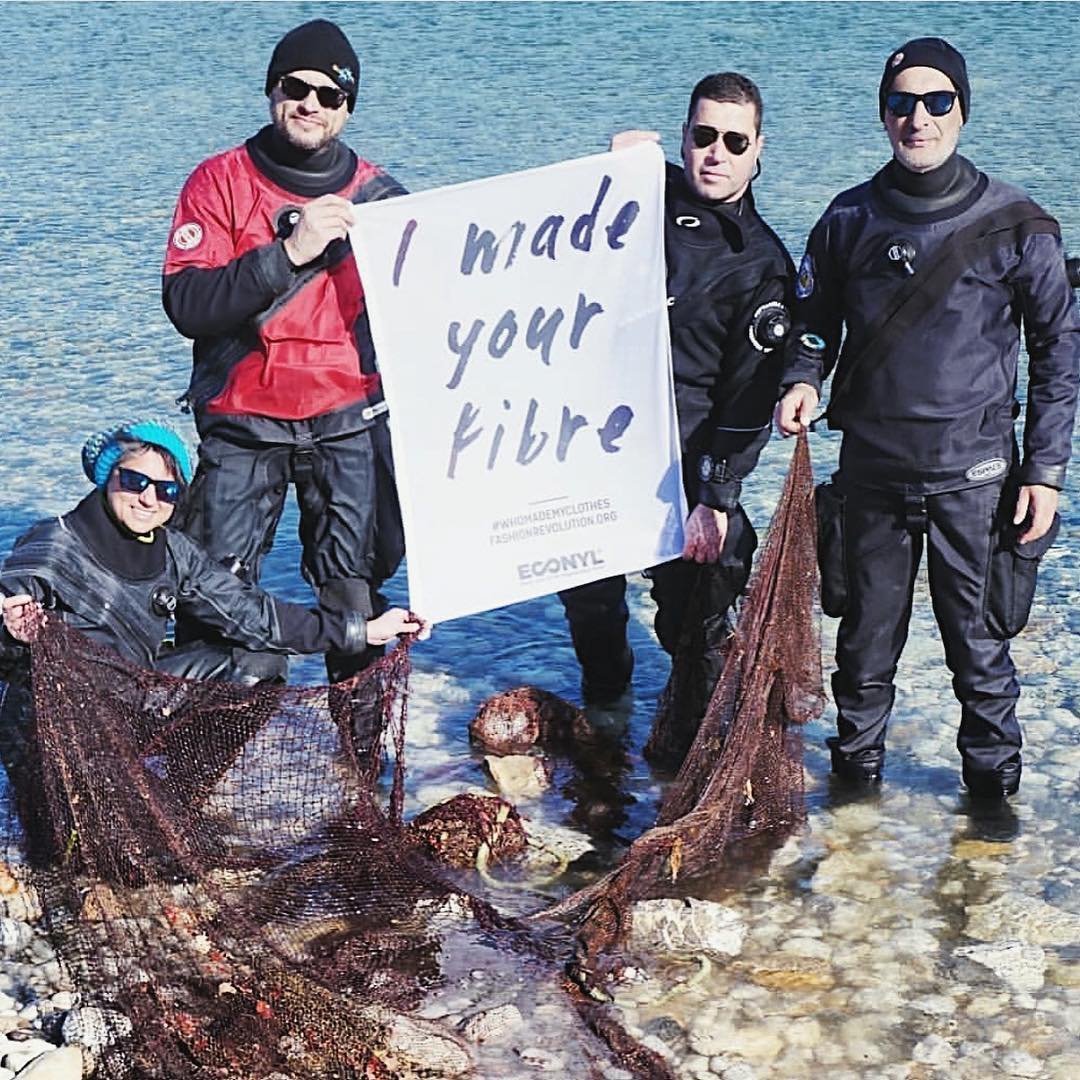 UW: In what ways can women help make eco-friendly fashion mainstream?
MB: There's a quote that sums up my answer to this question pretty well: "what if, instead, we saw every dollar we spent as a vote for what we want to see in this world." Women can help by only engaging with brands who support eco-friendly and ethical manufacturing processes.
From a designer's perspective, brands need to be more transparent, which will only happen if we, as consumers, start demanding that transparency. If a brand isn't willing to share with its customers the factory in which its products are made or the process in which it discards its excess fabric, then they probably have something to be ashamed of. We need to stop letting them get away with that.
UW: What have been some of the challenges you've faced as a female business owner?
MB: I often ask other women this question but I'm very fortunate to admit that most of my experience in this industry so far has been with other incredible females, which is really inspiring and motivating. I work with a female photographer, female models, a female production manager, many female retail buyers and the entire art department at my fabric supplier is made up of women. I'm in a position where I can unapologetically be a woman and support and encourage other females to do the same.
That said, I also happen to live on an island that faces some major gender inequality issues, which is not unique to Puerto Rico. Women all over the world face inequality issues and that's why I'm such a big advocate for female equality in every aspect of life. Another issue that's important to me is that the female swimwear industry can really hyper-sexualize the female body. For that reason, I strive to feature our swimwear in ways that are indeed sexy but not objectifying. I'm always making a conscious effort to feature only un-airbrushed females in our photos.
UW: What is the most special place you've traveled to and why?
MB: Phew, that's a pretty tough question! Every place I've been is special in some way but the two places that have had the biggest impacts on my life are Hawaii and Puerto Rico. I will always hold a special place in my heart for the Hawaiian Islands. I've met so many incredible friends and worked with some amazing and passionate scientists over there and the connection the Islanders have with their land and ocean is indescribable. But, right now, life in the Caribbean is also pretty special. While the island of Puerto Rico has a lot of room for improvement not only in terms of gender equality but also in conservation and environmental protection, it's been pretty inspiring to watch the younger generations speak up and act out against the pollution on their island.
We went through a catastrophic hurricane here about 10 months ago and the ongoing recovery efforts we're still experiencing after Hurricane Maria have been life-changing. I was able to volunteer immediately following the hurricane passing out drinking water and preparing hot meals for people stuck in their flooded homes. MAGDAKINEDESIGNS actually ran a "bikinis for hurricane recovery" sale and we were able to donate funds to nonprofits helping with relief from the storm.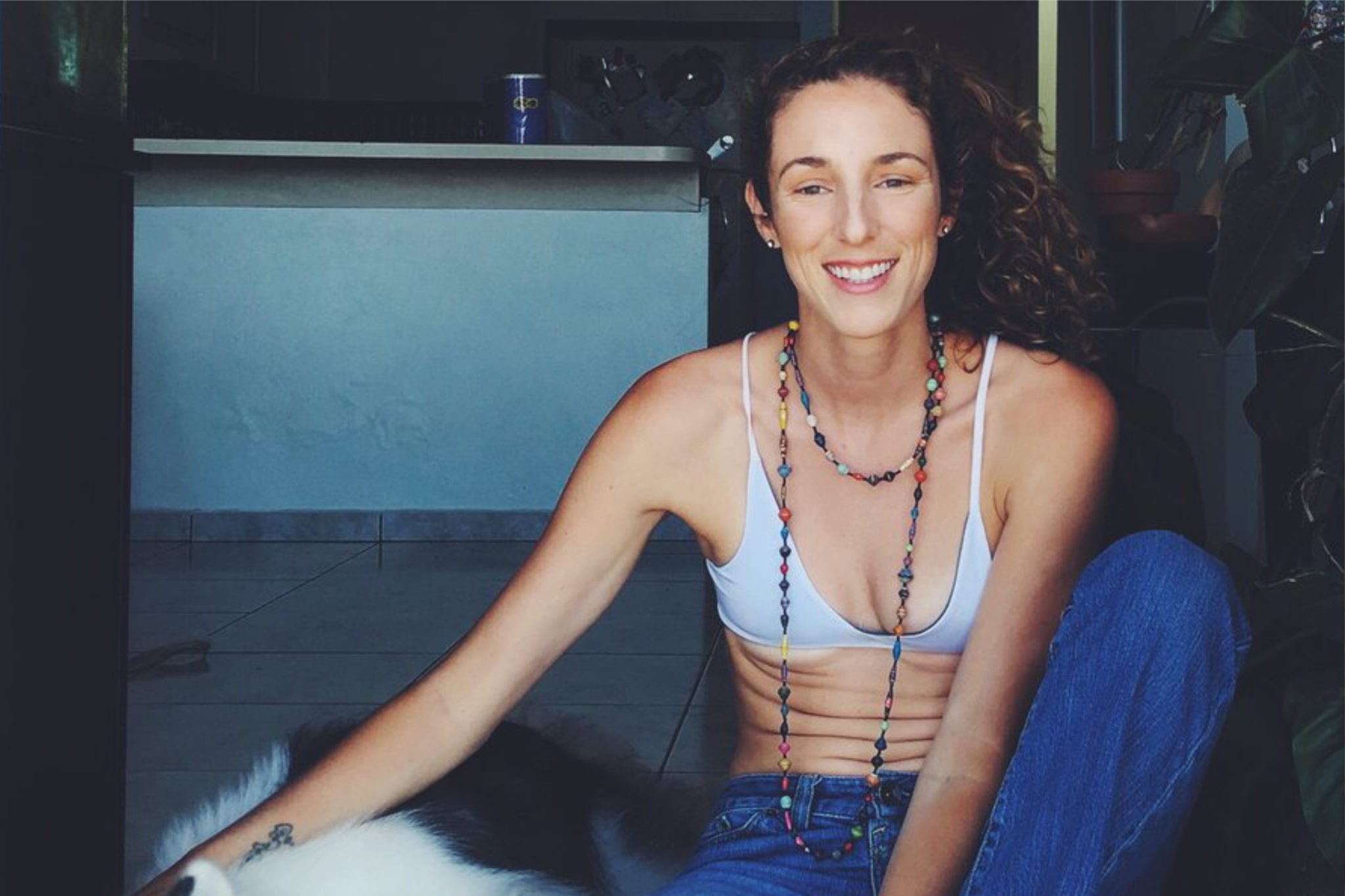 UW: What is next for you and your company?
MB: My biggest hope is to inspire more designers in the fashion industry to reduce their environmental impact. I'd love to see the fashion industry off that list of highest polluting industries and to see more brands sharing their processes. I'd also love to create a MAGDAKINEDESIGNS fund through our manta ray print bikinis to send women to Mozambique to learn and work hands-on with the research teams of Marine Megafauna Foundation.