When actresses America Ferrera and Amber Tamblyn walk in the room, it's impossible not to get a pang of adolescent-like excitement over these two icons. Chances are you know both women from their roles in The Sisterhood of the Traveling Pants films. Perhaps you recognize Ferrera from her Ugly Betty sitcom days or her current role on the TV series, Superstore. Maybe you had spotted Amber Tamblyn on Inside Amy Schumer, alongside the comedian, or have seen her writing on Teen Vogue or Glamour. It's undeniable that both Ferrera and Tamblyn are powerhouse Hollywood stars, but to say they are "just actresses" would be a mistake.
Ferrera has become an outspoken activist for women's rights—taking to the stage at the 2017 Women's March in Washington DC—while Tamblyn—a feminist and activist in her own right—has recently published a book that flips the conversation of sexual assault on its head. It's because of this that I find myself at The Wing in Brooklyn listening to Ferrera interview her best friend, Tamblyn, about her provocative and controversial new novel, Any Man.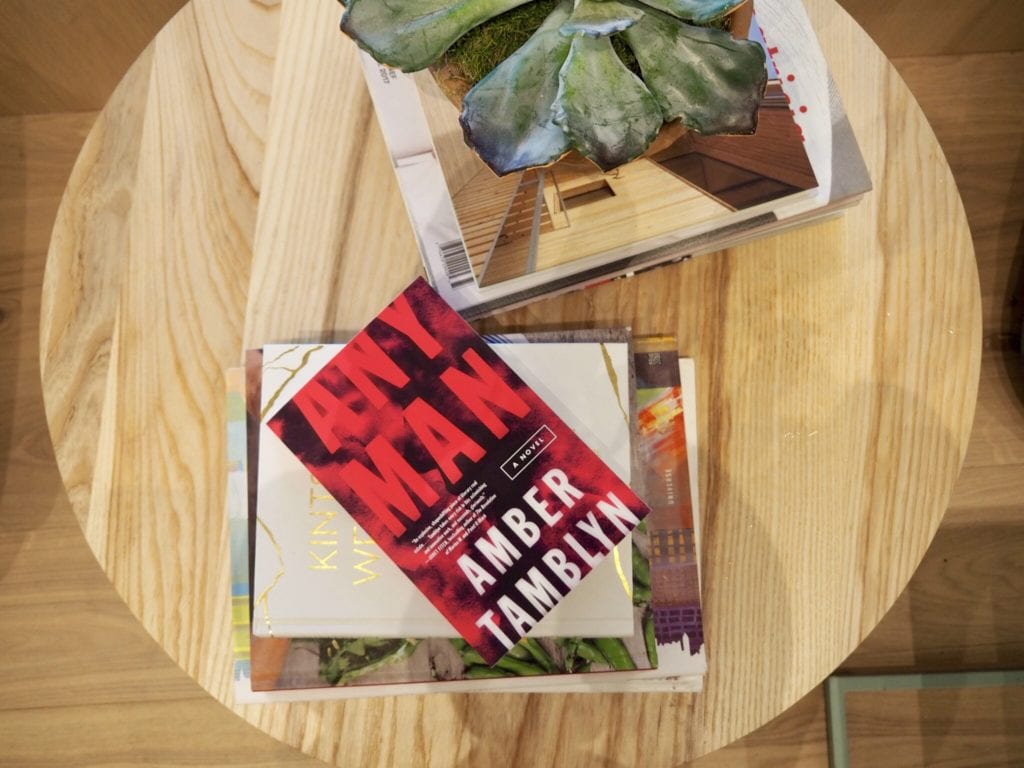 With the #MeToo movement, the conversation of sexual assault has (thankfully) stepped out of the shadows and into the spotlight; yet even with sexual assault being discussed publicly, there are undeniable gaps in the conversation. Tamblyn's debut book was inspired by the lack of universal empathy she saw in people—particularly men—when trying to understand what sexual assault survivors go through.
In an effort to give an honest representation of sexual assault, Any Man creates a narrative where men are the victims of a serial and elusive female rapist. To say Tamblyn flips the script on sexual assault is an understatement. Her new book practically forces men into women's high heels so they can not only understand but feel what it is to be a sexual assault survivor. The book goes beyond the assault to focus on the many little deaths survivors face in the aftermath of their trauma.
"When reading my book, you get lost in the archetypes of gender. You get lost in looking at sexual assault—not through the lens of gender—through the lens of abuse, which affects all genders and people," explains Tamblyn. "For women, I think that's a naturally easier place to go into, but for men, I sense there hasn't been a clear way for them to feel what it's like to be a sexual assault victim. It's not just the violence, but what comes after the fact of not being believed, of being silenced, of being pressured to stay quiet."
In reading the book, perhaps Ferrera says it best when she explains how Tamblyn "treated these male victims in such a human way that it re-humanizes female victims of sexual assault." It's in that sentiment right there, that Tamblyn's novel challenges the status quo by forcing white cis men to confront the uncomfortable realities of what it would be like to lose control of their bodies, their lives, their pride to a predator.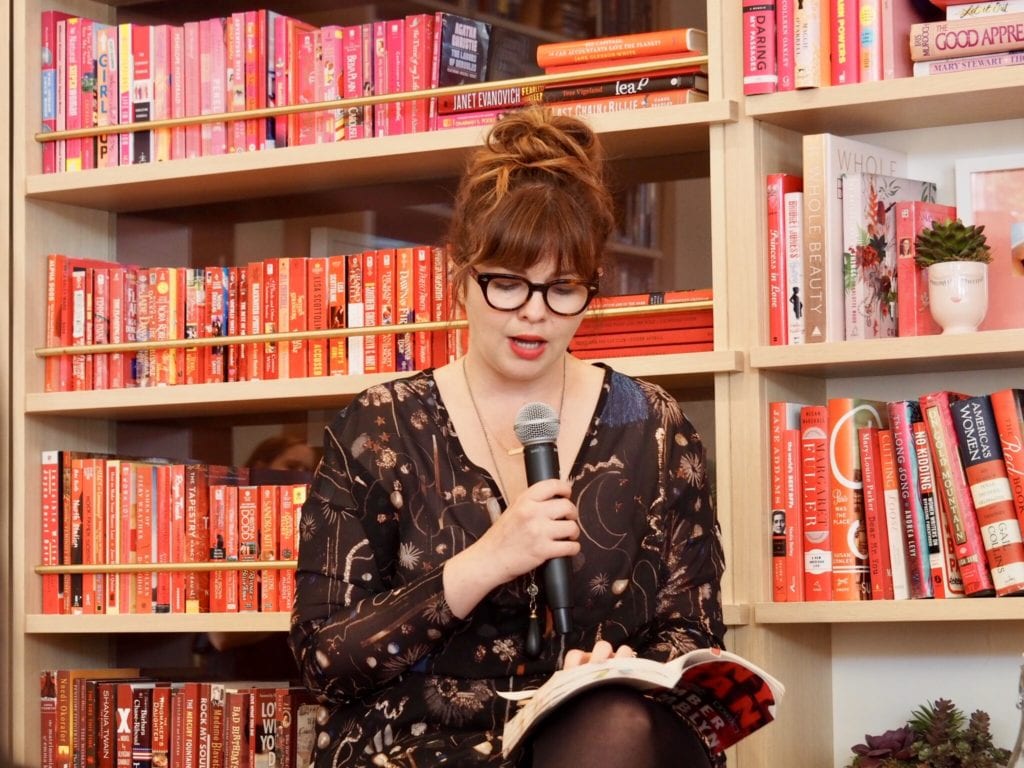 "I think this book is cathartic for women because it explains what sexual assault is really like. Not just the assault but what coercion looks like and the grey areas look like," adds Tamblyn. "If you want to know why women can stay quiet for decades about their sexual assault, this is how. It's cumulative. It's not just about the act of violence, but rather about all that comes after."
It's being said that Tamblyn's novel continues the #MeToo conversation by holding up a blaring mirror to society. The book not only addresses the roles gender play in sexual assault but how we, as a society, treat victims. Tamblyn's characters are dissected by the mainstream media and robbed of their dignity in the telling and re-telling of their assault via social media.
"It's impossible to talk about Amber's book and not talk about the moment that we're in societally," says Ferrera. "Not just about the issue of sexual assault, but the issue of how we as a culture respond to people's pain."
In the end, Tamblyn's provocative book is a tribute to victims of sexual assault and a reminder of the power of speaking out. Tamblyn hopes her book takes the societal-changing conversations we are having today to the next level. For her, that means the promotion of inclusivity in the #MeToo movement for women of color, Trans people and the small percentage of men that do face sexual assault.
As Any Man hits shelves, Tamblyn—and the rest of us—wait with bated breaths to see how society will react to a novel that puts men in women's shoes. As an actress, poet, author, and activist, Amber Tamblyn fearlessly pushes the #MeToo movement one step further with a book that she hopes will be an entry point into being more emphatic as a culture.
"The #MeToo movement was like a volcanic eruption," says Tamblyn. "But what comes after the eruption? What is the part of this that we must keep burning to create a new world?"