It took Kim Haas 10 years to realize her dream of becoming a travel host. After years of clinging to her life's calling and raising funds, Kim Haas is now the host of Afro-Latino Travels with Kim Haas, which airs on PBS. Her show comes at a time when ushering in a new era of diversity and inclusion has never been more paramount and front of mind. Afro-Latino Travels with Kim Haas is a show that celebrates the widespread impact Afro-Latinos have had on Latin America's culture, cuisine, music, economy, and history. Whether it's dishes like mofongo in Puerto Rico or cumbia in Colombia, the magic of Latin America is often rooted in the history of Africans and their descendants.
Haas, who has now filmed in both Limón and San José, Costa Rica, aims to spotlight Afro-Latinos and celebrate their stories in mainstream media. In this interview with Unearth Women, Haas speaks candidly about the journey to becoming a travel host, how COVID-19 affected production, and her best advice to those hoping to follow in her footsteps.
Unearth Women (UW): What is your show, Afro-Latino Travels with Kim Haas about? 
Kim Haas (KH): Afro-Latino Travels with Kim Haas is a new, ground-breaking travel series airing on PBS stations across the United States. The show celebrates the historical and cultural influences of Afro-Latinos, Latin Americans of African descent. The show features Afro-Latino historians, artists, musicians, chefs/cooks, dancers, writers and a host of other Afro-Latinos who are having a profound influence on Latin American history and culture. The episodes currently airing were shot in San José and Limón, Costa Rica. 
UW: What do you hope viewers will take away from each episode of your show?
KH: I hope that viewers will learn about the incredible influence that Africans and their descendants have on Latin American history and culture. For more than 500 years, Afro-Latinos have been instrumental in the development of every aspect of Latin American society. So much of what people enjoy about Latin America has been influenced by the region's African descendants including musical genres like samba, salsa, cumbia, bomba; dishes such as mofongo (Puerto Rico) and moqueca (Brazil) and the very infrastructure of countries such as Costa Rica where Afro-Costa Ricans built the country's railroad. (We devote segments of both Costa Rican episodes to the role Jamaicans and Afro-Costa Ricans played in building the country's railroad)
Even though Afro-Latinos represent at least 25 percent of Latin America's population and 25 percent of Latinos in the United States self-identify as Afro-Latino, there are few representations of Afro-Latinos in the media. I created Afro-Latino Travels with Kim Haas because I wanted to give a platform to these incredible people. My mission with the show is to be part of the change working towards greater inclusion and representation of Afro-Latinos in the larger media.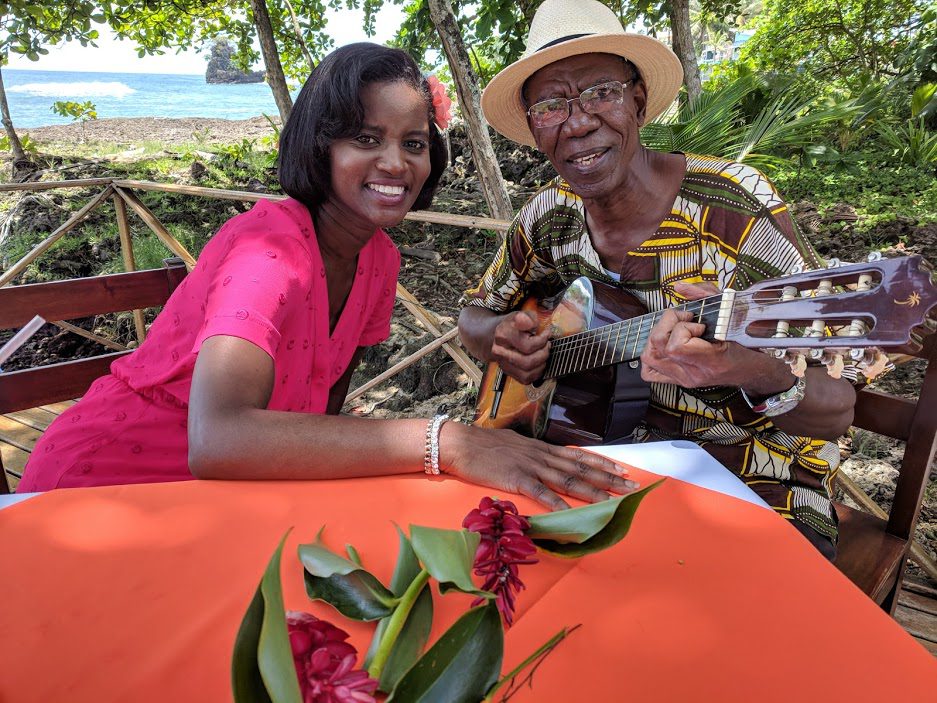 UW: Hosting a travel show is the dream! How did you get to where you are today? 
KH: You are absolutely right, hosting this show is an absolute dream, it's my life's calling. I've had the idea for the show for at least 10 years and it has been a long, hard road to get here. I think the best thing I can say is that I persisted and held onto this dream, even during the most challenging of times when I received one rejection after another. 
UW: What are some of the challenges you faced on the way to hosting your own show?
KH: The greatest challenge has been securing funding and in-kind support for the show. Although the shows are airing on public television stations, we receive no funding from PBS. As producers, we have to come up with the funding for the show ourselves. That means fundraising, self-funding, and doing what needs to be done to fund the project. During the last 10 years, I have been told "no" countless times. 
UW: What is your advice to readers who dream of one day hosting their own travel show? 
KH: Go For It! Start wherever you are in the process and don't give up. If the show doesn't develop right away, keep at it. It took me 10 years, off and on, to get the show on the air. That doesn't necessarily mean that it will take someone else as long, but be prepared in case it doesn't happen overnight. Few things worthwhile usually do.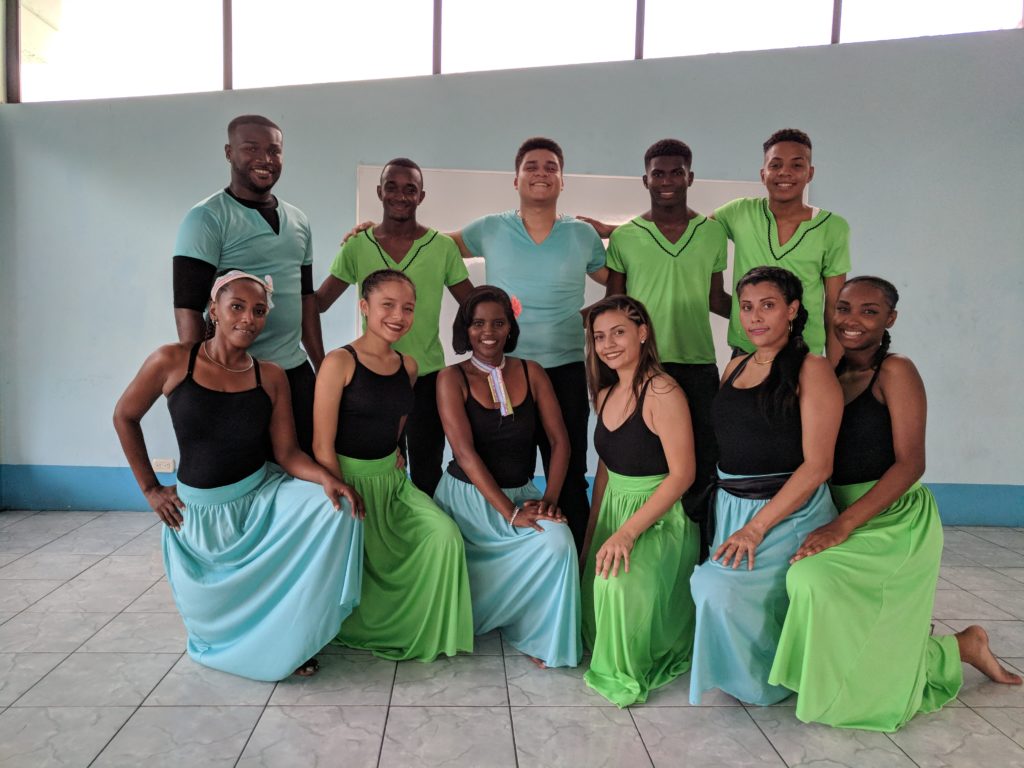 UW: What is an experience that stands out to you while you were filming your show?
KH: I had so many wonderful experiences during this 12 day shoot. I have only fond memories. One beautiful remembrance was dancing in Plaza de España San José, with dancer, Shari Crawford Clarke. She was so graceful, poised, charming and confident. She spoke so warmly about how dance helps her love herself and move past her limitations. She was incredibly profound. I had great fun with her and when we finished I had tears in my eyes. This segment felt magical.
UW: Tell us how the lack of representation in media coupled with your personal interactions with Afro-Latinos inspired this show?
KH: It has been disheartening for many years to rarely see Afro-Latinos in television (Spanish language in the United States and television in Latin America). I knew that there were so many beautiful, talented, creative and resourceful Afro-Latinos whose stories were not being told, whose accomplishments were not being shared with the world. Afro-Latinos often speak of feeling invisible. I wanted to bring their rich history and amazing stories to television viewers. Every human being deserves to be heard, seen, and valued. 
UW: What country are you the most keen to film in and why?
KH: That is such a tough question. I don't think I can narrow it down to one country because each country in Latin America offers something special and unique in terms of how the country's African roots are expressed. I get so inspired and fulfilled by each country that it's hard to choose. I visited Rio de Janeiro last year on a scouting trip for the show and returned with a deep desire to shoot in Rio.
I met Nilcemar Nogueira, Rio's former Minister of Culture, she has an incredible family legacy. Her grandparents were instrumental in the development of samba and she founded the city's samba museum. She's so proud of being Afro-Brazilian and is committed to preserving the city's Afro-Brazilian roots. The fact that I met her on January 21, 2019 — the official observance of Martin Luther King Jr. Holiday in the United States — felt both symbolic and powerful. It was an emotional meeting.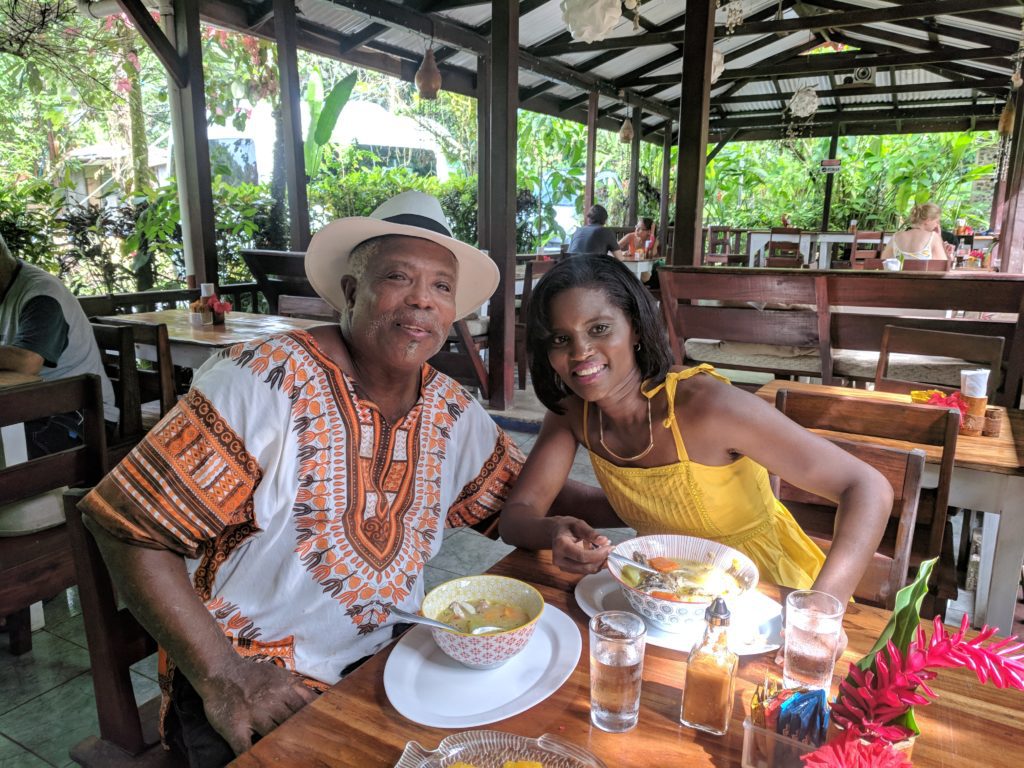 UW: How can travelers be better allies in supporting local black communities abroad?
KH: I think allies can do a great deal to support black communities in the United States and abroad. For example, our first episode focuses on Afro-Costa Ricans of San José, the country's capital. As the country's principal city, San José is better known to travelers who usually pass through the main airport or spend time in the city. However, the second episode was shot in Limón, a port city on the Caribbean coast, and not nearly as well known or visited.
Limón is a predominately black town and is a port that hosts cruise ships. The city has been depressed by the loss of tourism and visitors due to the pandemic. I would encourage allies to visit the city and take a walking tour of the area. Limón has a deep history tied to Chiquita bananas, railroad, cacao, and chocolate production. Venture a bit outside Limón to the surrounding areas: visit Selvin's Restaurant where we shot the cooking segment or one of the many restaurants along the coast. Consider taking a tour of one of the chocolate farms. The area is lush, verdant and absolutely gorgeous. It's a fascinating region and worth a visit.
UW: How, if at all has COVID impacted the filming of your show?
KH: We, just like so many people around the world, have had our plans and goals upended by the pandemic. At the beginning of the year, we were planning on shooting in Salvador da Bahia and Rio de Janeiro as well as Cali, Colombia in August. Those plans have been temporarily postponed. We hope to shoot in those cities next year when the public health risks have been mitigated.  
I encourage everyone to hold tight to their travel dreams and not let the virus deter you. Come back stronger, more creative, and know that your travel dreams are yours and have been given to you in order for you to share them with the world. Buen Viaje!
Learn more about Afro-Latino Travels with Kim Haas and when it airs by visiting the show's site here.