In the high desert of New Mexico sits the historic city of Santa Fe with its buildings dating back to the 1600s and the days of Spanish colonization. Santa Fe is a melting pot of cultures, noted for its vibrant Native American heritage, indigenous art, and rich Southwestern flavors.
Santa Fe's intrigue is largely predicated on its tumultuous past. Through the years, New Mexico underwent Spanish conquest, Mexican rule under Spanish colonization, and Anglo-American settlers heading west. The history of Santa Fe is buoyed to the pueblos — or Native American communities — settled in New Mexico generations before Christopher Columbus struck Plymouth Rock. As one tribal member recounted to me during my visit: "My ancestors were here with the dinosaurs."
On behalf of Unearth Women, I traveled to Santa Fe to learn about the Native American heritage that accounts for the oldest (and some say the strongest) history in this 400-year-old capital of the American Southwest. In this Feminist City Guide, we spotlight female-owned businesses in Santa Fe, the country's first Native-American and women-owned brewery, the city's only Native-American-owned hotel, and — of course — captivating art installations and museums to visit in this New Mexico gem.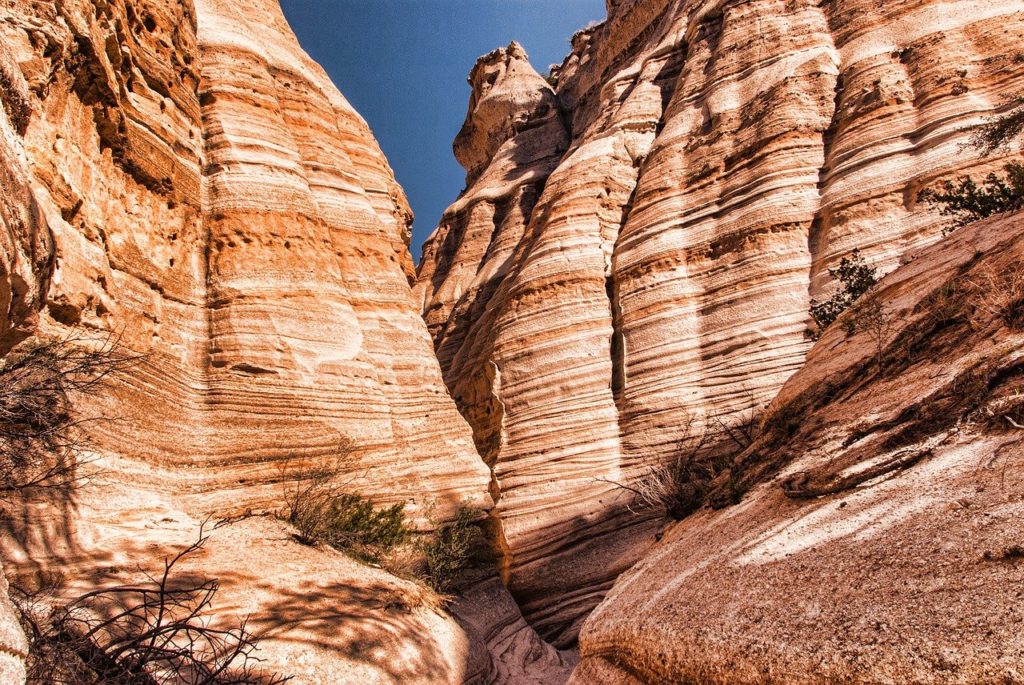 Pro tip: before you embark to this Southwestern city, read Ladies of the Canyons by Lesley Poling-Kempes as a prelude to influential women in America's Southwest. The book details three pioneering ladies who, in the beginning of the twentieth century, traveled cross-country to help invent a new era.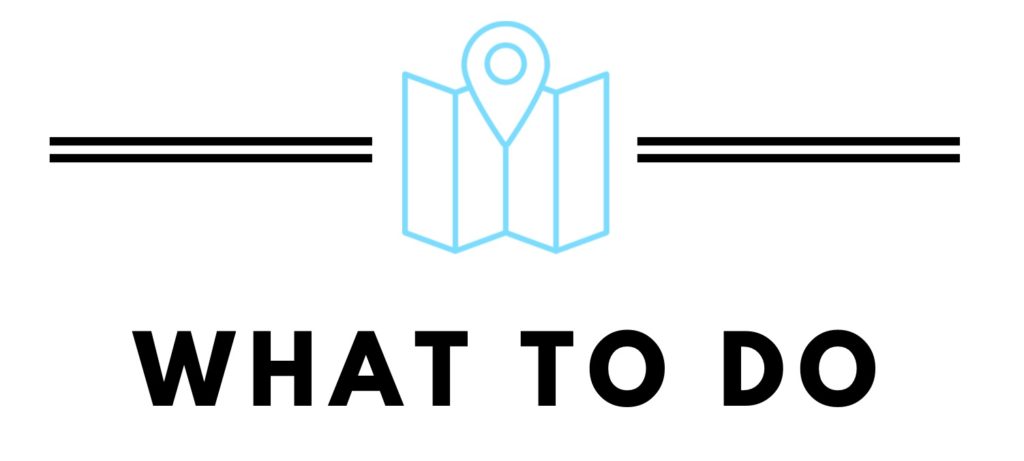 Celebrate the Work of Female Native American Artists
Native American history in Santa Fe is best expressed in art. Every August, the city hosts Native American vendors from all over the U.S. and Canada at the largest "Indian" market in the world, explained the Navajo tribe executive art director, Ira Wilson. But the largest collection of Native American art can be found in downtown Santa Fe at The Museum of Contemporary Native Arts, which puts a strong focus on female Native American artists. From art installation of missing and murdered Native Women — an infamously underreported problem that plagues many Native communities — to student art that brings attention to traditionally gendered roles, there is a host of female art on display.
Acres of Ancestral Land at the Bandelier National Monument
For over 33,000 acres of ancestral land of canyons and volcanoes, the hour drive outside of the city is worth it. Book a tour with Great Southwest Adventures husband-and-wife team for historical context into the national park dating back to the 1500s. You'll see ancient cave drawings, expansive views of Los Alamos national laboratory where the atomic bomb was developed, and scramble up tall ladders like the pueblo people once did to get to the top of a mesa.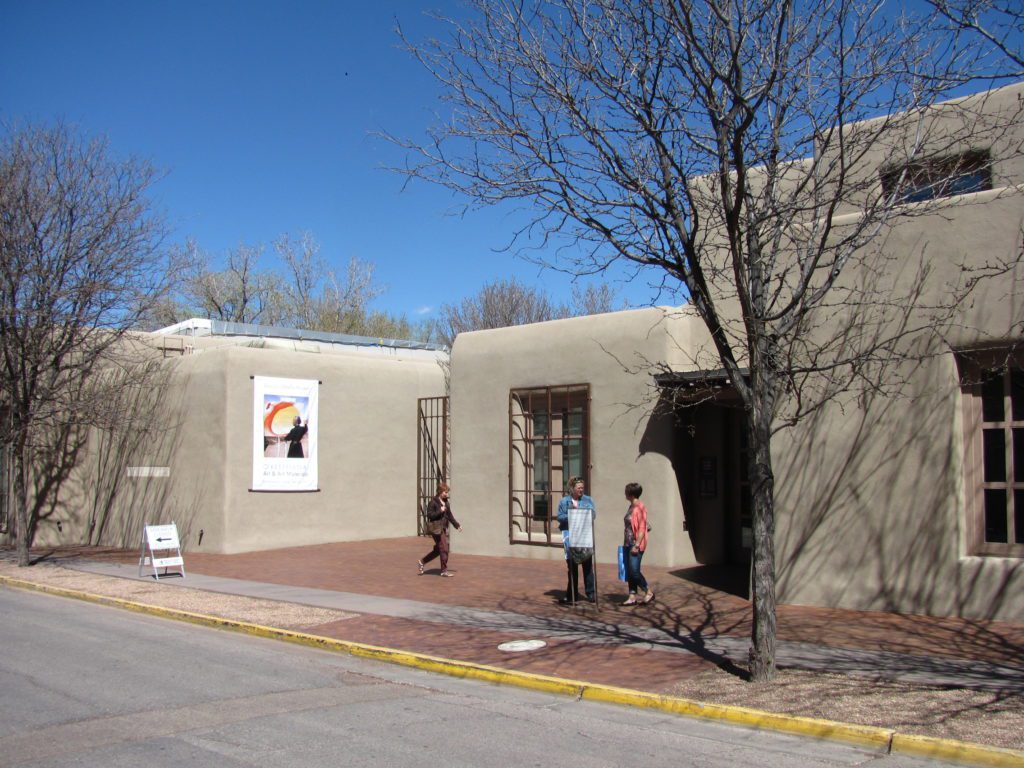 Pay Respect to one of the Great Female Artists, Georgia O'Keefe
Georgia O'Keeffe was a renewed twentieth-century abstraction artist known for her large-scale flowers, bones, and cityscape paintings. She divided her time between New York and New Mexico, as her work clearly reflects. O'Keefe is considered to have shaped the feminist art movement with her sensual paintings. When critics speculated that her flower paintings were manifestations of her sexuality, she publicly responded: "you write about my flowers as though I think and see what you see of the flower, and I don't." Visit the Georgia O'Keefe Museum and download the free app for a guided tour of the museum. With it, you can easily call up any exhibit and hear short audio clips of interesting explanations, background, and tidbits.
Immerse Yourself in the Art of Santa Fe's Young Artists
In 2016, a group of 10 young artists that felt priced-out of the art scene in Santa Fe bought an old bowling alley (with the financial assistance of Game of Thrones author, George R.R. Martin) and, using dumper-dive trash finds and the work of hundreds of local artists, made it into the first immersive art exhibit. The House of Eternal Return follows a storyline that visitors uncover as they walk through a house, decipher clues, and discover secret passageways. Plan to spend at least two hours here — there's a lot to unpack — though there's no time limit on how long visitors can stay.
Relax at this Woman-Owned Salt Cave
Because of their anti-inflammatory properties, salt caves are said to offer a range of health benefits. Inhaling salt is said to aid in everything from respiratory issues to skin problems to mental ailments, such as anxiety and depression. The Santa Fe Salt Cave was created from nine tons of pink salt crystals sourced from the Himalayan Mountains and said to be over 250 million years old. The Santa Fe Salt Cave was founded by Kim Rash, who attended the Lexington Healing Art Academy and is certified as an Aromatherapist by The Aromatherapy School in Asheville, NC.
Grab Breakfast at Woman-Owned Modern General
Founded by Erin Wade who is also the owner of local restaurant, Vinaigrette, Modern General is a great spot to grab a morning acai bowl, smoothie, or a baked good. The community space-meets-bakery only sells yummy bites like their tart lemon cake, but it sells curated items such as farm lavender soaps from Albuquerque's label Los Poblanos, kitchen utensils, garden tools, and more.
Dine at Women-Owned Sweetwater Harvest Kitchen
Soma Franks and Fiona Wong founded this local eatery with a mission to nourish their community with sustainable foods. Their menu is international and varied, including classics like Eggs Benedict to Korean glass noodle stir-fry, and even caters to gluten-intolerant eaters. The food is affordable and delicious, and the atmosphere is casual, with small tables and one large, family-style seating table in the dining room. A bit outside the center-city, expect a local vibe and face time with the founders.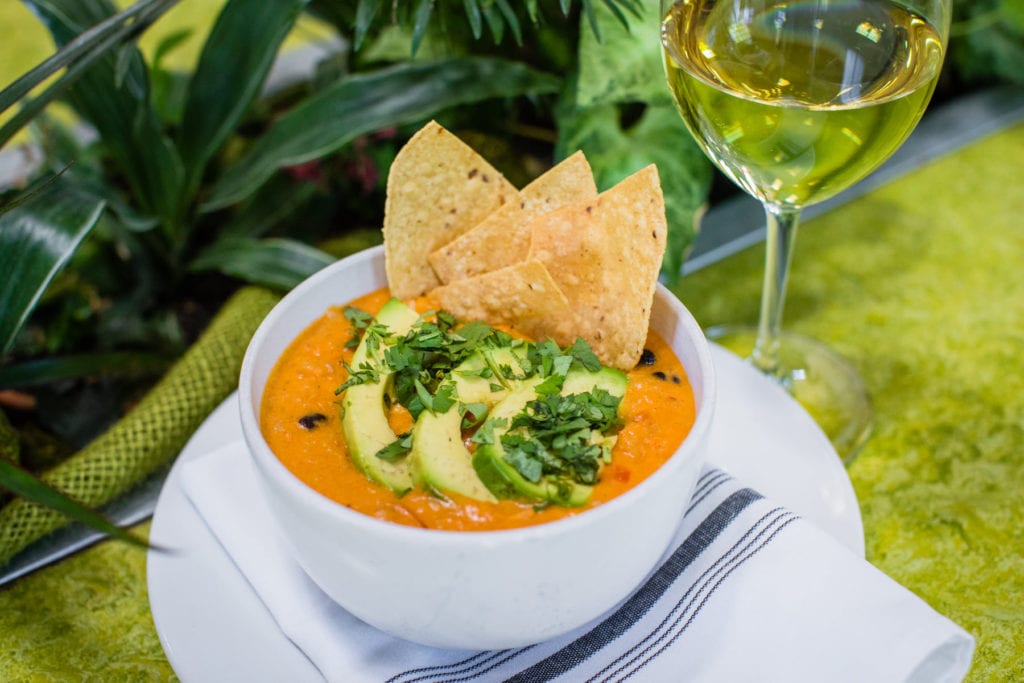 Take a Southwest Cooking Class with a Mother-Daughter Duo
With more than 200 restaurants, visitors to Santa Fe are not hard-pressed to find a decent meal. But at The Santa Fe Cooking School, founded by a mother and daughter team, tourists will learn how to re-create Southwest flavors on their own. Chef Lois Ellen Frank, one of several instructors, is working to revitalize Native American cuisine in the contemporary kitchen. Using traditional cooking methods (like baking fish in clay) and with all locally-sourced ingredients, a class with Frank is a fascinating history lesson and detailed cooking endeavor all wrapped up in one. Choose between a three-day cooking boot camp, an evening cooking class, or a restaurant walking tour with acclaimed instructors that will bring you closer to the heart of it all: the food.
Grab a Pint at the First Native-American and Women-Founded Brewery
While this brewery may not be located in Santa Fe, we think it's worth the hour drive to nearby Albuquerque to grab a pint at Bow & Arrow Brewing Company. Founded by Shyla Sheppard and Missy Begay, Bow & Arrow is celebrated as being the first Native-American and woman-owned brewery. What sets Bow & Arrow's craft brews apart is how they are infused with indigenous ingredients, such as foraged neomexicanus hops, Navajo Tea and sumac berries. They've also launched Desert Water, a Hard-Sparkling Water. In addition to their craft beer, Sheppard and Begay offer hard-sparkling water called Desert Water. During the pandemic, Bow & Arrow raised funds to purchase hand sanitizer for both front line workers and elders in the Navajo Nation.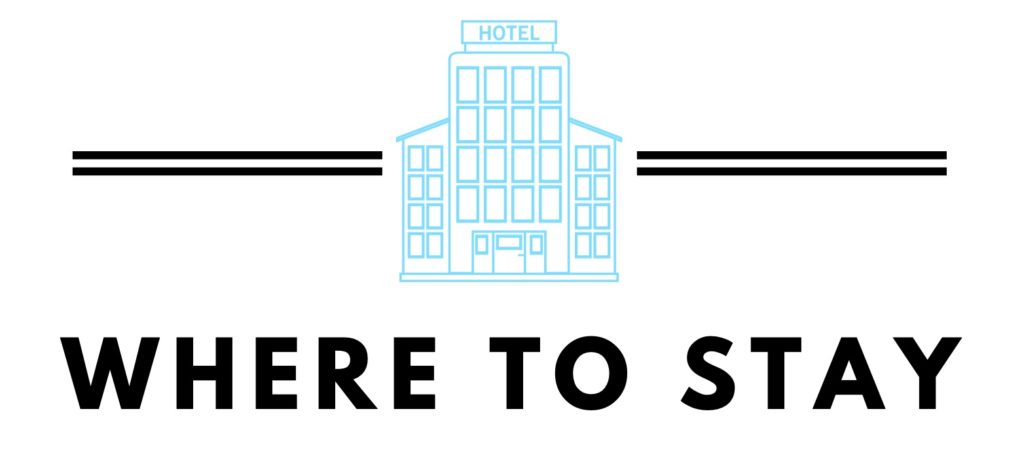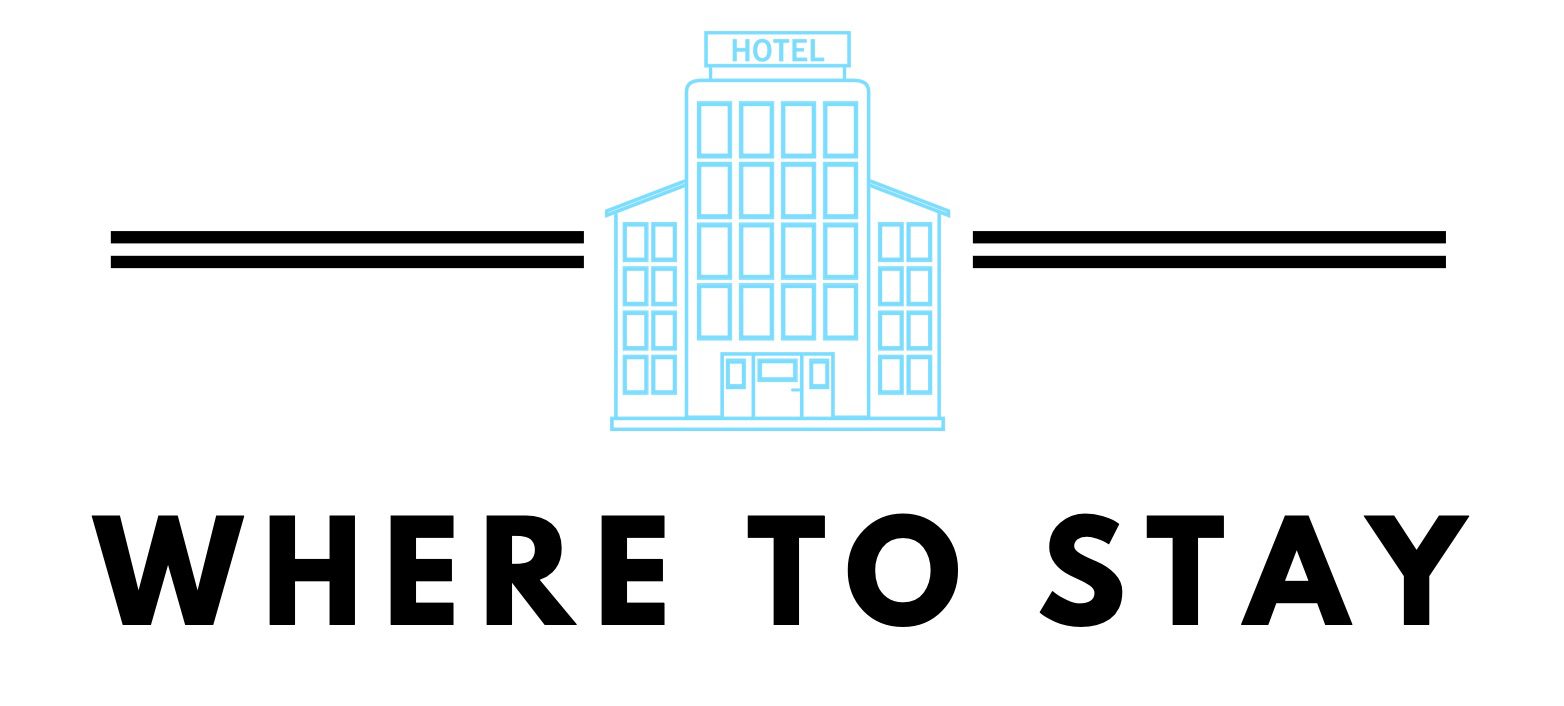 Book a Stay at the Only Native-American Owned Hotel in Santa Fe
For those who wish to be downtown, Hotel Santa Fe is the only Native-American-owned hotel in Santa Fe. The Picuris Pueblo people partnered with local business people in 1998 as a way to achieve financial stability and independence for their tribe. Located in downtown Santa Fe, Hotel Santa Fe offers its guests an immersive stay into the art, architecture, music, and language of the Pueblo people. For more than 25 years, this ground-breaking hotel has celebrated the Pueblo people's culture, offering visitors experiences not often found in guidebooks. with visitors seeking experiences not found in guidebooks. Guests can book a day experience that includes a guided tour of Picuris Pueblo and lunch at the Tesuque Village Market.
Did we miss anything? Help us improve this guide to Santa Fe by sending us your tips!