Mexico City is a unique juxtaposition of modern advancements and ancient traditions. Aztec history and the threads of conservative Catholicism are woven into an increasingly progressive city that is rapidly becoming a mecca for the LGBTQIA+ community, feminism, and entrepreneurs. Mexico City is many things—ancient, adaptable, pious, revolutionary—and yet Mexico, itself, remains a complicated culture for women to navigate.
Studies reveal Mexico to be one of the top 20 countries plagued by femicide and sexual assault. Despite the culture's historical reverence of motherhood and femininity—demonstrated in the religious iconography and sculptures that dot the city—Mexican women continue to fight against a large machismo society. From the gun-blazing Soldaderas in the Mexican Revolution to taking to the streets to support a woman's right to choose, Mexico has always proven a country of resilient women who are constantly pushing for change while making their voices heard.
Today, Mexico City is emblematic of a growing female revolution. The country's capital is one of the top 50 best cities for female entrepreneurs. Female entrepreneurs are growing in Mexico like never before, as is the rise of inclusivity in the country's capital. Today, Mexico's metropolitan hub is home to female-run galleries (Kurimanzutto), art collectives (Art Club CDMX), restaurants (Rosetta), and shops worth visiting on your next visit.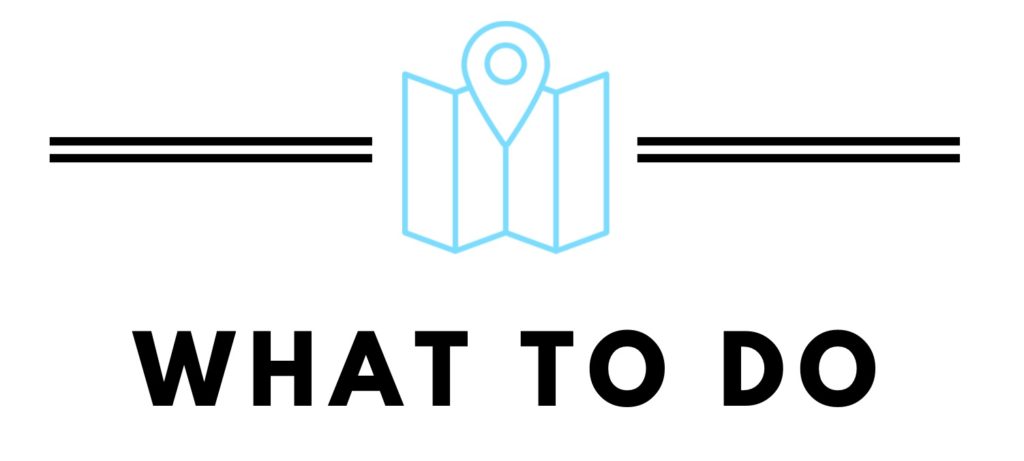 Support Female Artisans at the San Angel Crafts Fair
The Saturday Craft Market in San Angel is one of the most vibrant craft markets in the city. This indoor/outdoor street fair has a plethora of women selling their own art, paintings, crafts, and snacks at this all-day event. Visitors will see some of the iconic Mexican souvenirs like indigenous prints leather bags, hand-embroidered shirts, and local Mexican artists selling their paintings and hand-sewn books on these cobblestone streets. Be sure to bring cash and give yourself time. You can easily decorate your entire apartment with the art that you find here and it is affordable enough that it is worth the extra checked bag fee.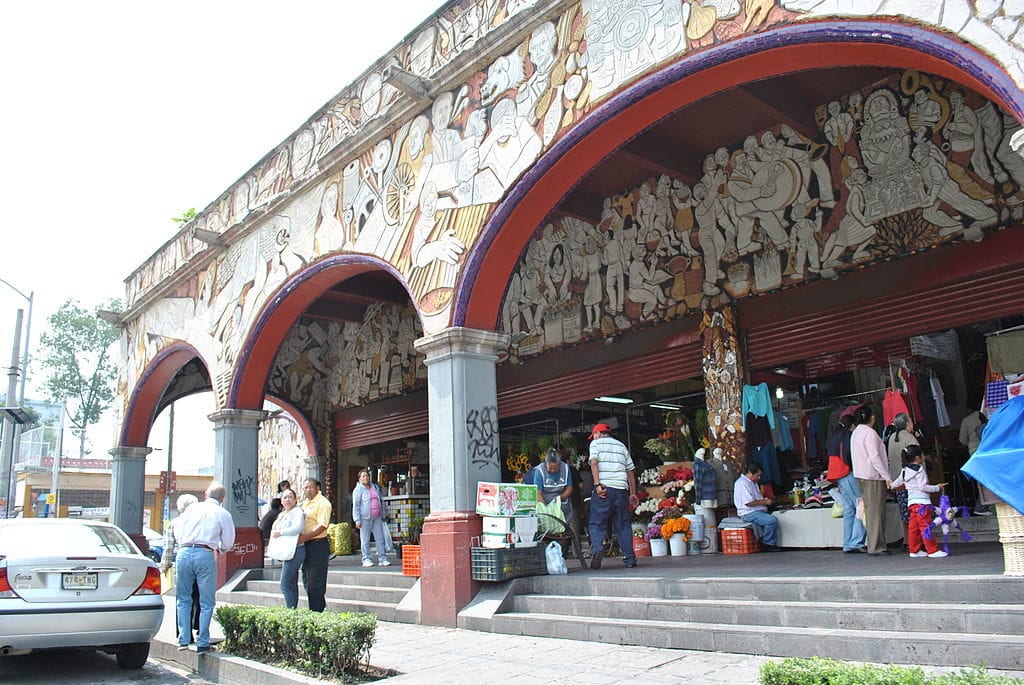 Hand-Sewn Clothing Crafted by Mexico's Indigenous Women
Fabrica Social is focused on supporting female craftsmanship and creating fair trade markets. All of their unique, modern designs are sewn by the hands of indigenous Mexican women. They collaborate with over 300 Mexican female designers and clothing makers from multiple regions of Mexico. Although there are several around the city, the real hidden gem is in Roma Norte. You must ring a bell for the owner to let you in and walk through a large open-air corridor into a tiny shop where all of the handmade dresses, sweaters, pants, and shoes are elegantly on display. Their collection is always changing, and their clothes are truly one of a kind.  
Cheer on the Lady Luchadores at Arena México
Lucha Libre has been part of the cultural fabric of Mexico since the 1880s. While traditionally a man's sport, more women are putting on glitter masks, colorful tights, and kicking ass in knee-high boots. Lucha Libre is as much wrestling as it is a Shakespearean play—the storylines are just as dramatic and filled with family pride, rivals, and vendettas. Cheer on the female luchadors at Arena México who are working to gain respect in this traditionally machismo ring.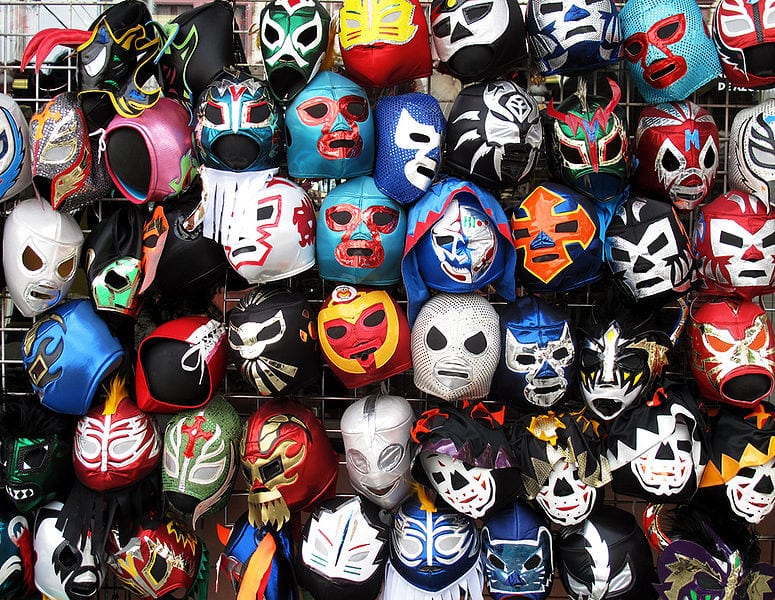 Pick up a Feminist Book at Under the Volcano
The best independent bookstore is Under the Volcano Books in Roma Norte. They only have books in English but also have a great selection of Mexican and Latin American books, in addition to a nice stock of queer and feminist writers. They hold weekly BYOB get-togethers every Friday. Some badass female Mexican authors you should pick up are books by Elena Poniatowska, Ana Clavel, Valeria Luiselli, Elena Garro, or the OG feminist Juana Inés de la Cruz.
Walk in the Footsteps of the Great Frida Kahlo
If you are an art lover, Frida Kahlo''s blue house is a must-visit. You can walk through the cold halls that once housed this revolutionary creative. This is where she was able to rest her broken body and aching heart, where she lived her whole life and later died. Her pain, her joys, and her creative mind still harbor here.
You can walk through her kitchen and see the table that she probably shared sips of Mezcal with Trotsky as they talked about Communism. Then visitors will walk into her bedroom and look up at the pinned butterflies framed above her bed that would lull her to sleep at night, wishing she could have the same grace and delicacy as them. It is a short tour that ends with her blue walled gardens filled with a medley of Mexican plants. There is also a room that has a collection of her iconic clothing, which she would drape over the body braces that encapsulated her most of her life.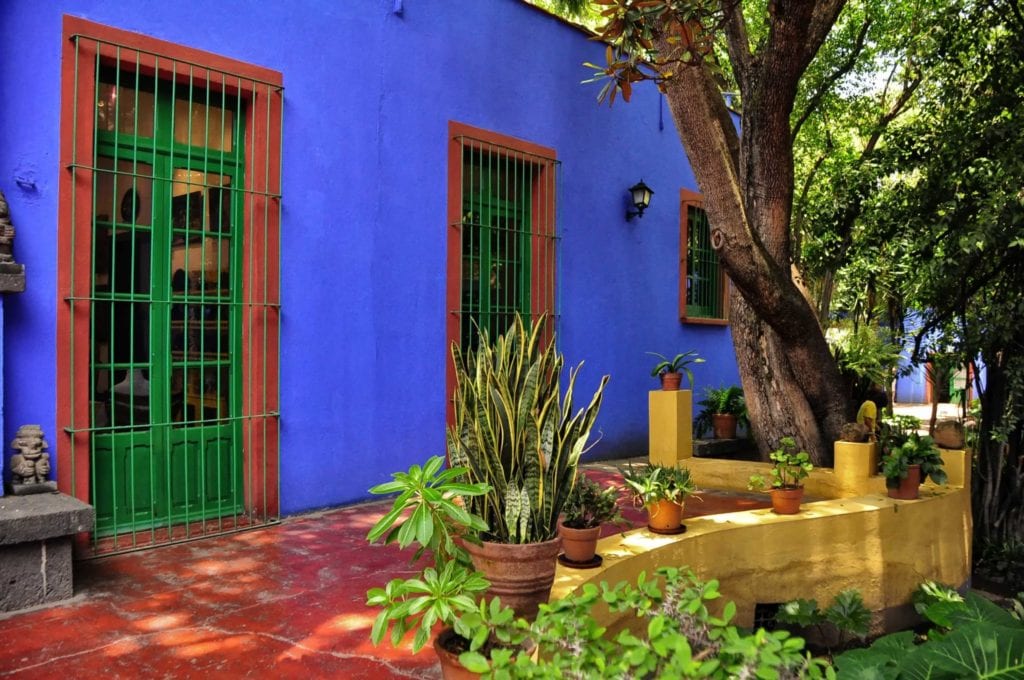 Meet Dolores Olmedo, the Gertrude Stein of Mexico City
In her time, Dolores Olmedo was the Gertrude Stein of Mexico City. She was a Mexican businesswoman, a musician, and a huge patron of the arts. She turned her house, Hacienda La Noria, into the Museo Dolores Olmedo in 1994, eight years before her death. The museum is located in Xochimilco in southern Mexico City, so it is a bit of a trek to get there. However, it's worth the trip as visitors are welcomed with an incredible collection of art from all stages of Mexican history. The rooms of this antiquated home are filled with numerous woodcuts, book illustrations, ceramics, paintings, and crafts. Notably, the museum hosts pieces by both Diego Rivera and Frida Kahlo, as well as work from the lesser-known Angelina Beloff (Diego's first wife).
Pay Your Respects to Mexico's Mothers
In the Reforma neighborhood is the Garden Art Park, which hosts a stoic depiction of the cult of motherhood. There are three statues placed on a crescent wall that opens up to the rest of the park. The central statue is of an indigenous woman who is holding a baby. To her left is an indigenous woman holding an ear of corn—the Aztec symbol of fertility—and to the right is a man holding a book. The original plaque was written in 1951 and reads: "To the one who loved us even before she met us." Forty years later a second plaque was added with the words: "Because motherhood was voluntary," an addition considered a blatant side-eye to the machismo culture prevalent in Mexico. 
Visit a Collective of Female Potters at ARTA Cerámica
ARTA Cerámica was founded in 2005 and is made up of contemporary female potters. Here you'll find a nice selection of different workshops where all the materials are provided. Not a natural potter? Don't worry, the workshops are open to people of all experience levels.
Stop by Mexico's Oldest Woman-Owned Gallery
Kurimanzutto was co-founded by Mónica Manzutto and is one of the oldest and most popular galleries in Mexico City. Originally, Manzutto, her husband, and 13 other artists never had a permanent space. Instead, they had pop-up galleries that would bounce around the city based on the environmental needs of the exhibit. Then in 2008, Kurimanzutto parked in La Condesa, and their space is as much a part of the exhibit as the art that they showcase. It is a wooded and white stone building that is a perfect example of contemporary Mexican architecture.
Visit One of the Only Women's Museums in Latin America
The Women's Museum or Museo de la Mujer is an attempt to make sure that women's history is not forgotten and that their contributions to Mexican society should be recognized. Notably, this is the second women's museum to open in Latin America. It is a small space that attempts to fill the history of an entire gender and the events that took place before women received the right to vote. While the museum is limited in the full breadth of the female influence, it remains a lovely attempt to honor women's impact in Mexico. 
Honor the Virgin of Guadalupe
The more you walk around, the more you will begin to notice the shrines with female saints sprinkled around the city. You will find them in glass boxes and ornamented with colorful flowers, candles, or flags. The most worshiped is the Virgin of Guadalupe. While Lady Guadalupe is a classic figure in Mexican Catholic culture, Santa Muerte's popularity has also begun to rise. The full name, Nuestra Señora de la Santa Muerte, is Spanish for Our Lady of Holy Death. She is a saint created by the influence of both Catholicism and indigenous folk. She is a skeleton in a gown and gently leads her takers into the next life.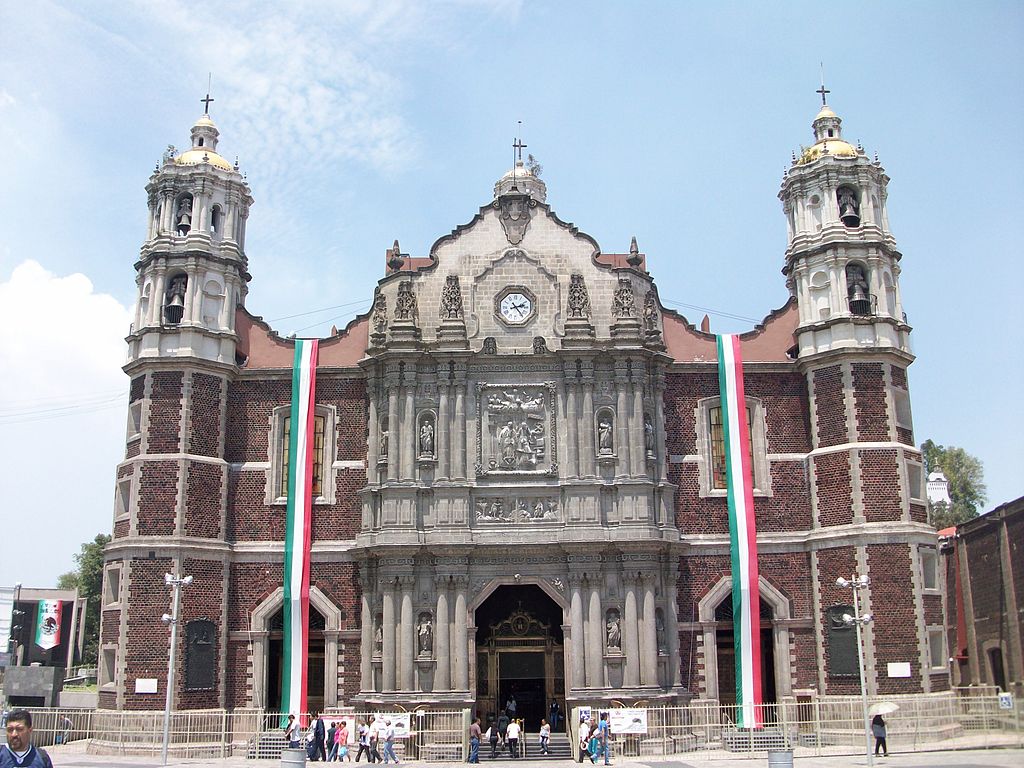 Meet Up with Local Feminists at this Feminist Collective
Invasorix is a feminist/queer art collective that puts on shows, events, videos, performances, and even tarot readings around the city. They do major callouts to all of Mexico's prized feminist influences and their own local feminists. Check out their events and help them smash the machismo culture one event at a time.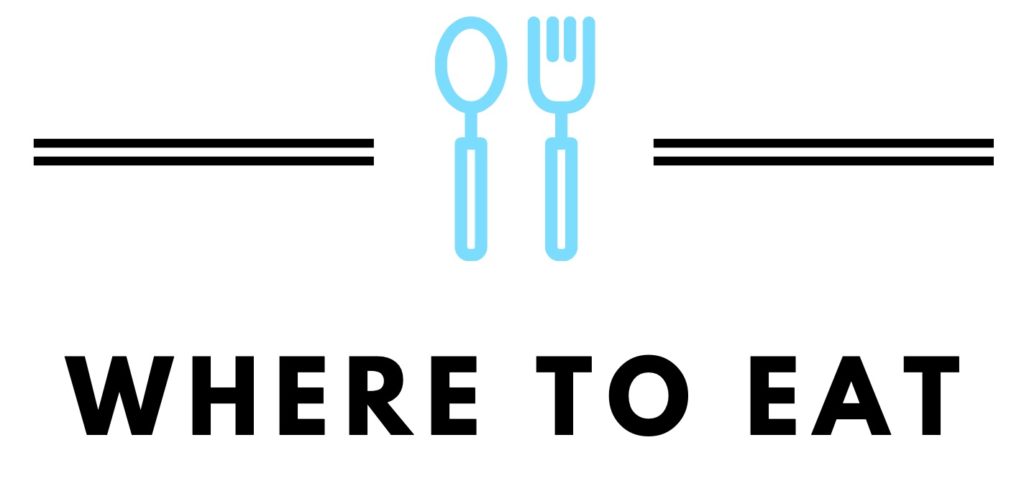 Dine at this Beautiful Female-Founded Restaurant
Chef Elena Reygadas transformed a Roma townhouse into one of the most delectable spots to eat: Rosetta. The bright green and gold interior design doesn't distract from the stunning presentation and flavors of the dishes here. The menu is always changing and is inspired by seasonal flavors, which keep each dish fresh and unique. 
In 2014, Reygadas was awarded the Veuve Clicquot Prize for Latin America's Best Woman Chef and made it onto the  "50 Best Restaurants in Latin America" list. However, Rosetta is more than just a restaurant. Reygada's also has two bakeries, one kitty-corner to the restaurant and the other downtown. Both serve a delightful selection of fresh bread, pastries, and wonderful espresso drinks.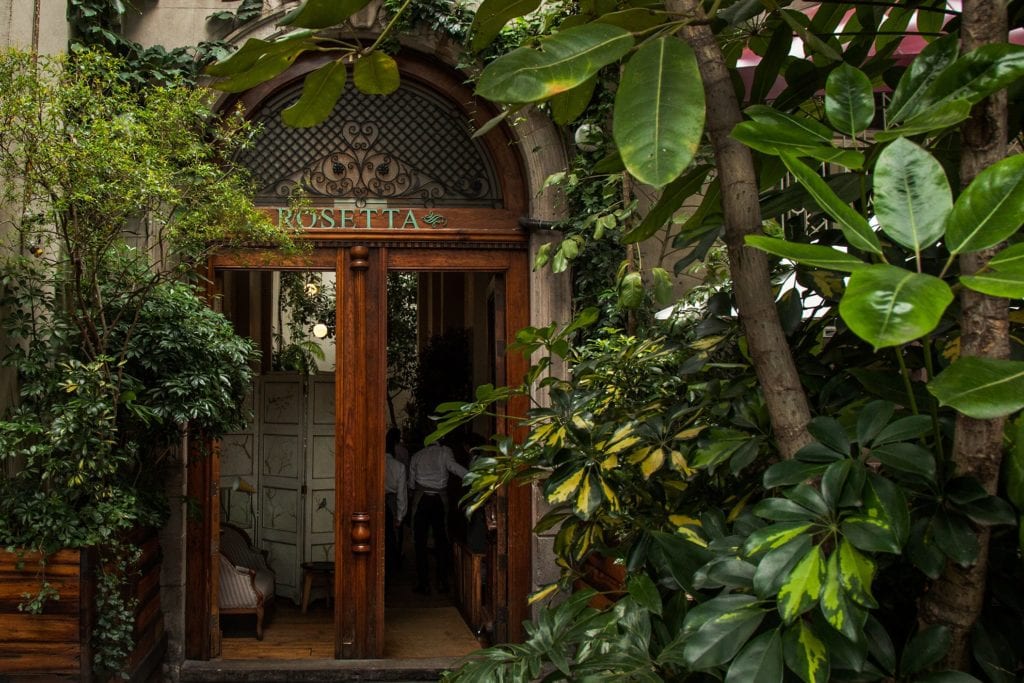 Drinks to Dismantle the Patriarchy
If you want to actively dismantle the patriarchy while grabbing a drink, then you should head over to Punto Gozadera. The founders of the bar have been friends since college and wanted to create a safe space where they could unite their passions around activism and art. Henceforth, Punto Gozadera was born, which literally translates to "the point of enjoyment" (#femalepleasure). It is a safe space for all gender or non-conforming identities to love their bodies and have a great night out. They host a rotation of talks, film screenings, workshops, and exhibitions to educate individuals about feminism, LGBTQIA+ rights, and becoming better allies.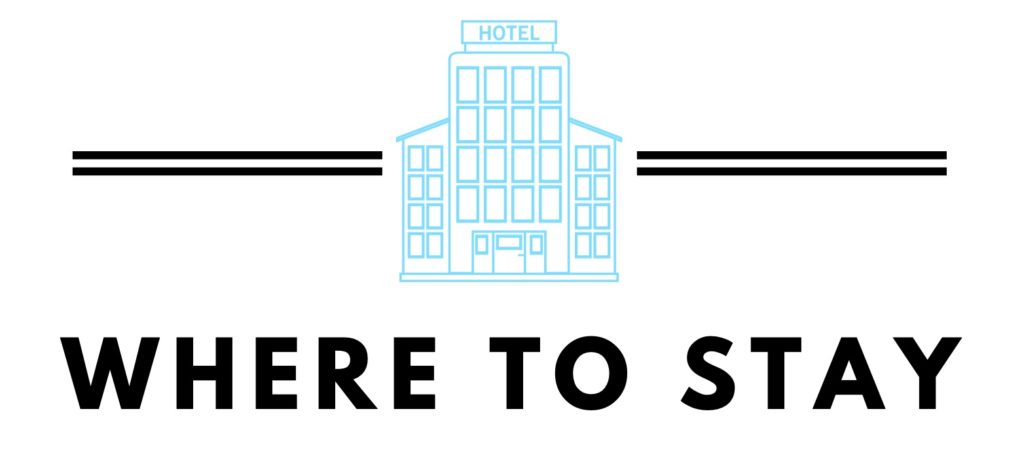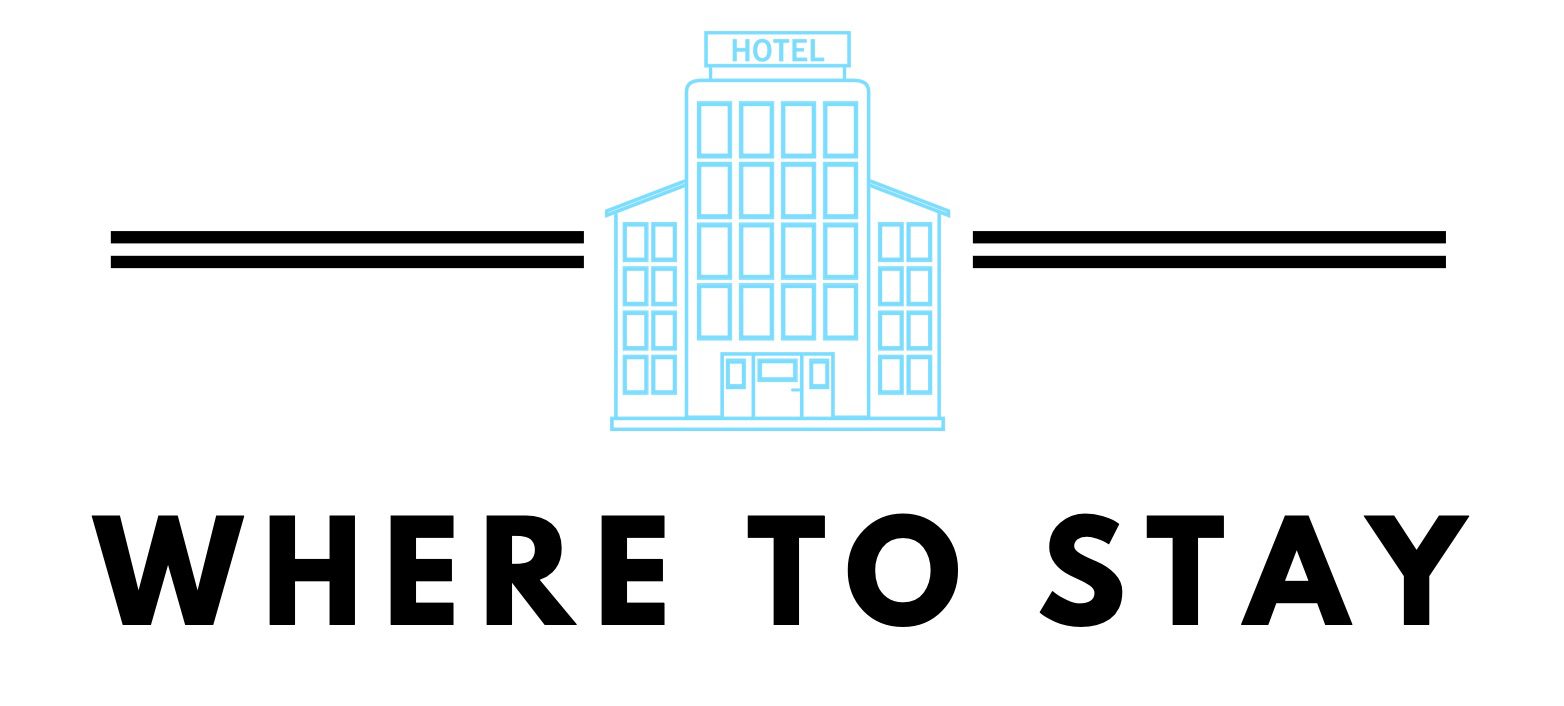 A Historic Hotel that First Welcomed Solo Female Travelers
Hotel Genève is not only an elegant hotel, but it has a beautiful history as well. Although it is over 100-years-old, Hotel Genève has always been welcoming of different kinds of travelers. In fact, it was one of the first hotels in Mexico City to allow solo traveling women to stay in their establishment. Today, the hotel remains both a luxurious and ideally-located option.
Did we miss anything? Help us improve this guide to Mexico City by sending us your tips!