I remember the first time I planned a trip entirely on my own dime. I was in my early twenties, two years out of college, and working an entry-level job in New York City. Up until that point, traveling had been a luxury reserved for family vacations in my teenage years. Throughout college, in my microwavable ramen-eating days, the idea of traveling—let alone traveling internationally—seemed entirely out of reach.
When I left college and eventually began working in Manhattan, vacations were relegated to daydreams as I watched each paycheck disappear to rent. Then, I went to Colombia. That spur-of-the-moment trip with girlfriends was the first time I booked an international trip and, much to my surprise, it didn't burn a hole in my wallet. Using 'travel hacks,' I was able to find affordable airfare, snag budget accommodations, and save what little money I had for day-to-day pleasures like beachside cocktails and day excursions. While travel is a luxury and privilege, it doesn't have to be expensive. With countless hacks to snag affordable airfare and earn money abroad, that dream trip may be more within reach than you think.
How to Save on Flight Tickets
There are many tricks to saving on airfare—from the flight search engine you choose to knowing the cheapest days to travel. According to Rick Seaney, the CEO of FareCompare, "Always compare airfare prices on a comparison search site and always search a day or two ahead and behind your targeted itinerary dates. The savings may surprise you."
Our favorite search engines are Momondo, Skyscanner, and Hopper. As a general rule of thumb, we avoid main search engines like Orbitz or Expedia as they don't tend to pull up smaller airlines in their search results when compared to Momondo and Skyscanner. Momondo and Skyscanner also have the nifty function of allowing you to search for flights from your home airport to anywhere in the world, which is perfect for travelers who are keen to let price dictate their next destination.
Hopper is by far our favorite tool for finding and booking affordable airline tickets. Hopper's intuitive mobile app allows you to 'watch' a flight route and will alert you to when is the best time to book the ticket for maximum savings. Of course, there are low and high seasons for travel, which will always affect pricing. A flight in December will always cost significantly more than an offseason flight in February. If you must fly during peak season, Airfarewatchdog says, "The lowest in-and-out [flight] combinations tend to include outbound flights on Sunday, Tuesday, Wednesday, or Thursday with return flights on Sunday, Monday, Wednesday, or Thursday." Avoiding traveling on a Friday and returning on a Sunday can save you up to 20 percent on airfare.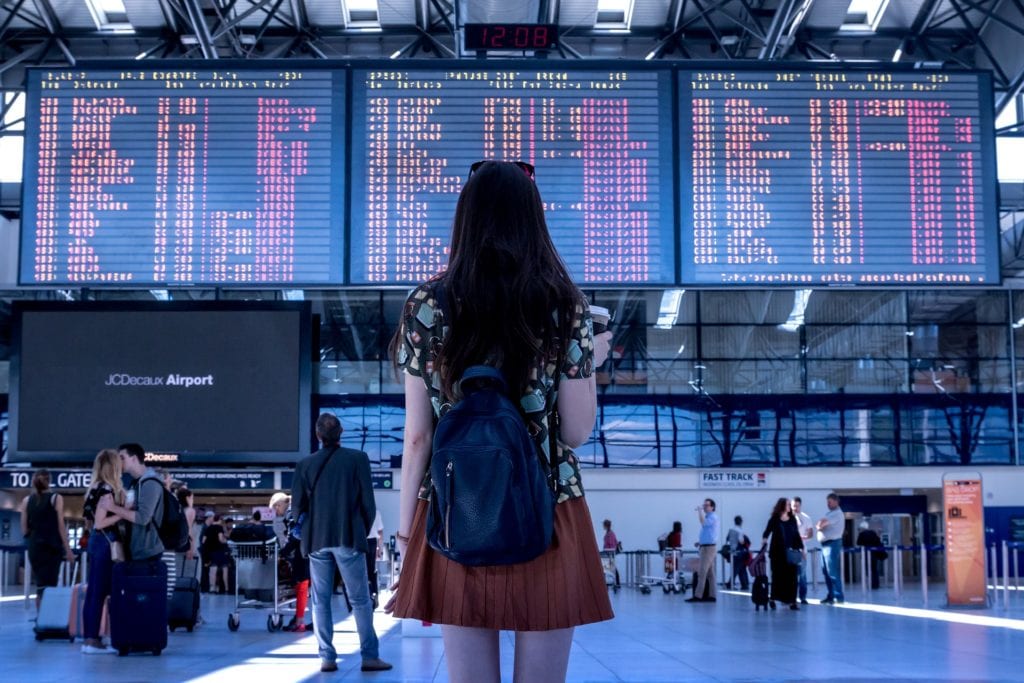 Don't Forget to Clear your Cookies
Most websites use 'cookies' as a way to identify you and track your web browsing. Cookies are small pieces of data sent from a website and stored on a user's personal computer. So, what does this have to do with airfare? Many travel experts believe that airlines and airline search engines are using cookies to serve people higher flight prices.
So, let's say you are looking up flights from New York to Paris. If you've searched this flight route a couple times, the website "knows" you're searching for this flight and "guesses" you're willing to pay more for it. So, the next time you search New York to Paris, you'll be shown higher price points than what you saw last time. To clear cookies in Google Chrome, go to Chrome and then "Clear Browsing Data" or open an incognito window. To clear cookies in Safari, go to Preferences and then the Privacy Tab, or open a private window. Experts believe clearing your cookies each time you search for flights, will help you snag an affordable ticket.
Choosing Affordable Destinations to Travel
While London may burn a hole in your wallet, Vietnam will find you living like a Queen. If keeping a budget is top of mind and traveling longer is the goal, then look to travel to countries that tend to be cheaper. Forbes reports that the cheapest destinations to travel to this year include: Mexico, South Africa, Morocco, and Cambodia. As a rule of thumb, Southeast Asia and South America will always stretch your dollars when compared to Europe.
Snagging Budget Accommodations
Outside of flights, hotels can prove the biggest expense when heading abroad. Large name hotels, all-inclusive resorts, and high-end boutiques might be fun for a night splurge but will suck up your funds in a flash. The options of where to stay don't necessarily need to be whittled down to comfortable vs. cheap; there are plenty of places to sleep that are both affordable and nice. Great alternatives to hotels are Airbnb rentals and high-end hostels. Hostels can often get a bad reputation as being an enclave of twenty-somethings who like to party, but many hostels are now being recognized and awarded for their quality and private accommodations, such as Eco Pampa Hostel in Buenos Aires.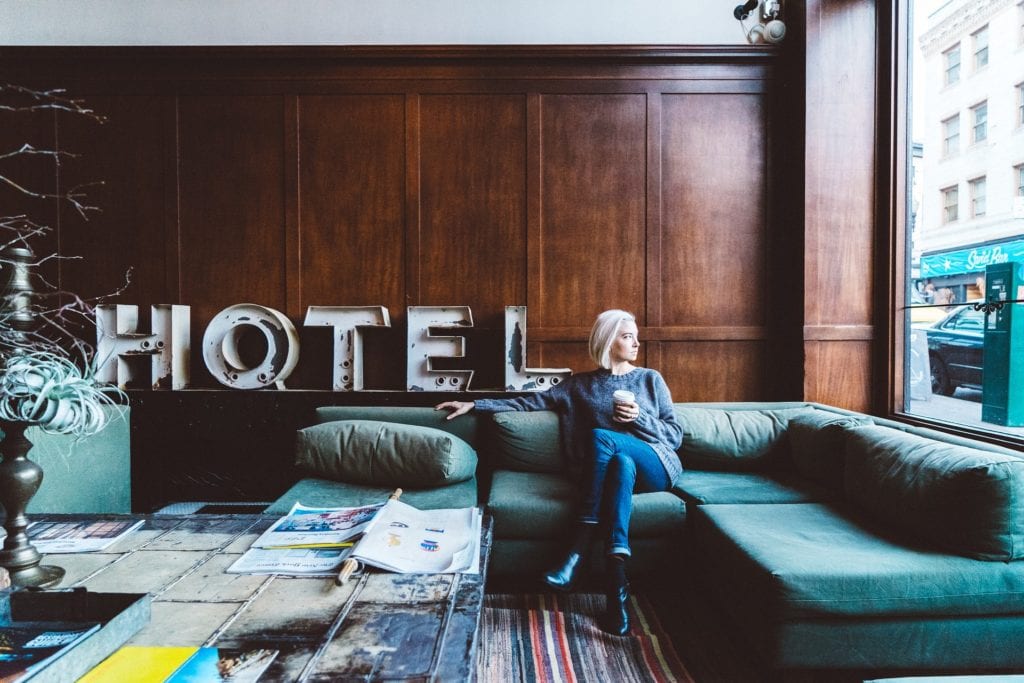 Better yet, stay for FREE
That's right, you can do more than find affordable accommodations, you can stay for free. Worldpackers allows you to stay at hostels around the world for free in exchange for your skills. Whether an experienced photographer, social media maven or willing to do hard labor, you can find free beds at a hostel in exchange for supporting their staff. Similarly, WWOOF provides travelers with room and board in exchange for their volunteer work on a local, organic farm.
How to Earn Money While Traveling Long Term
One of the best ways to make travel more affordable is to earn money while traveling. If heading on a one-week vacation, earning money abroad may not be a priority; but if traveling long term, earning money can mark the difference between continuing your adventure or packing up early.
A popular way to earn money while traveling is to teach English abroad. Companies like World Teach do not require teaching experience or certification for their programs. World Teach provides a living stipend to their volunteers, paired with the experience of living abroad. Another option is to take on freelance work through platforms such as Fiverr or Task Rabbit. Freelance writing is also a great way to make money on the road while sharing your experiences with the world. Unearth Women pays freelancers for both digital and print submissions, so pitch us your stories!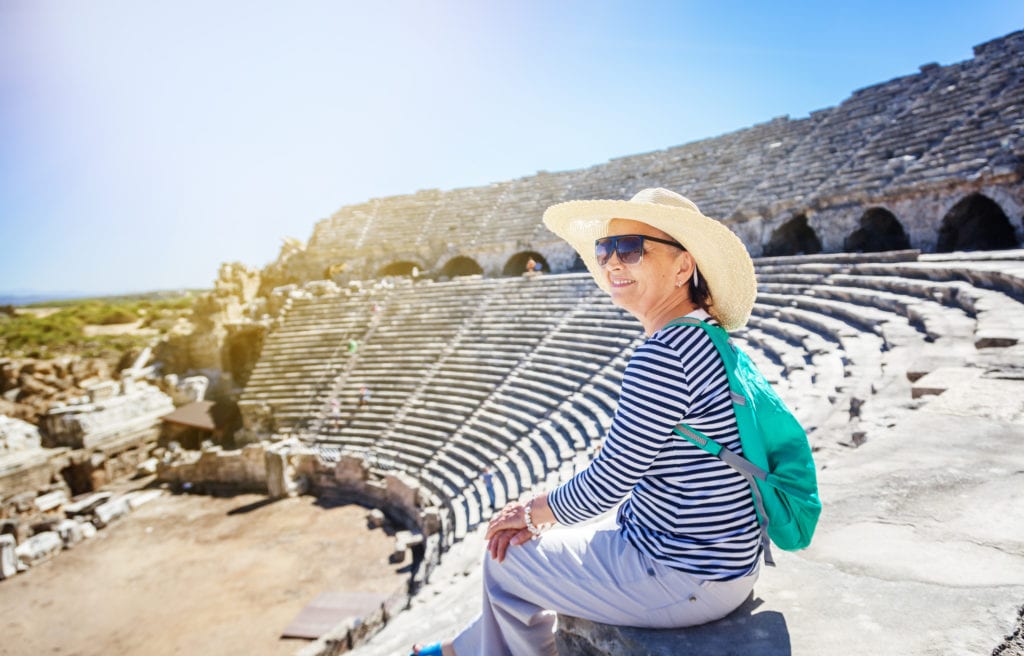 Tips for Saving Money While Traveling
If you're traveling long-term or simply looking to enjoy a vacation without suffering a financial loss, then it comes down to traveling frugally. Take local transportation or walk instead of ordering a taxi or Uber. Eat street food, shop at grocery stores and buy from farmer's markets instead of dining at fine restaurants. Avoid ATM fees by taking out money in advance of your travels.
Travel off-season when tourist attractions and admission prices will be cheaper. Pack smart so as to avoid any purchases of things you may have forgotten at home. Use discount cards such as CityPASS to save on local attractions, museum entry, and tickets. Don't book everything in advance since in certain destinations—especially in Asia—you may be able to negotiate in-person for cheaper prices. While there are fixed costs, such as a hotel and flight tickets, the day-to-day of traveling is truly as expensive as you make it.
Begin Saving for Travel at Home
While there are ways to cut down expenses while traveling, making travel more affordable starts before the plane takes off. Take a look at your monthly expenses, what can you cut? If you forego that daily Starbucks coffee, you can save money. If you cook at home one night vs. order food, that's saving money. If you invite friends over for wine vs. go out for drinks, that's saving money. If you funnel a portion of your paycheck to a travel savings account, you can sit back and watch as the money grows. Financial apps like Mint can help analyze your personal spending and help you save for that dream trip.